Peppermint Hot Cocoa Cookies make a delightful addition to Christmas cookie trays. Easy to make, you'll love these for the holidays.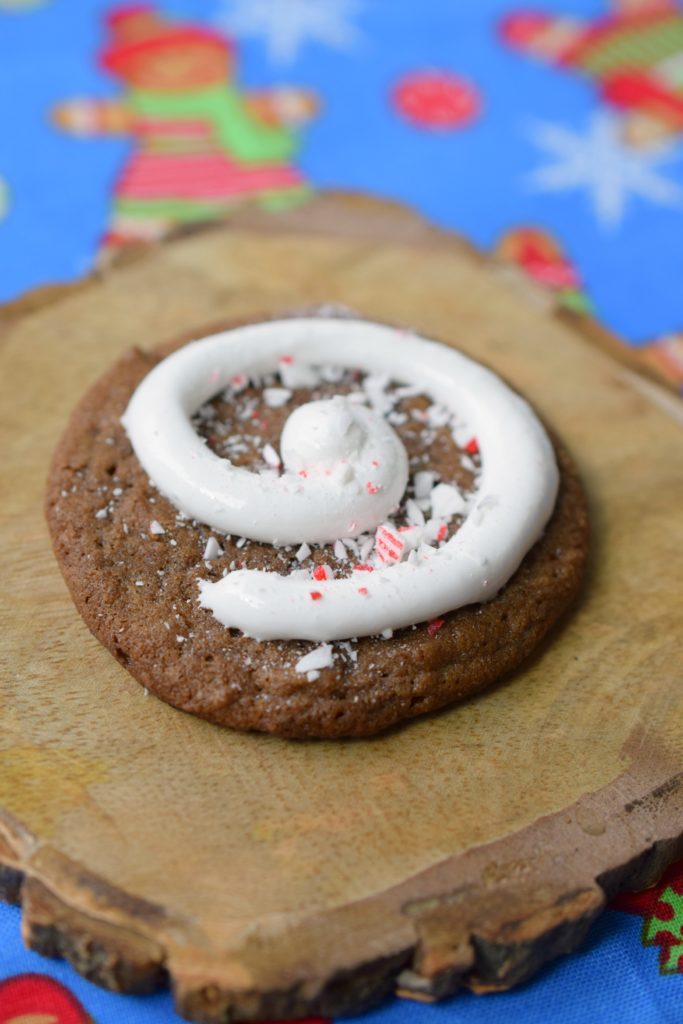 Peppermint Hot Cocoa Cookies
HoHoHo! Are you knee deep in flour, sugar, cookie cutters and sprinkles? The holiday season is in full swing and I simply adore all the sweet treats. Just yesterday I was at an annual cookie exchange party where I found all sorts of yummy inspiration (stay tuned) for holiday sweets. As I've mentioned previously I enjoy trying out a handful of new to me recipes each season and adding them to my yearly baking routing.
As one of my Christmas traditions I love making homemade, from-scratch sugar cookies on Christmas Eve day. The kiddos can decorate to their delight…I only make them once a year and they are WELL worth the extra effort.
I have no shame in admitting that I'll use store-bought cookie dough and enjoy every minute of it for a variety of other cookie treats. Take for example these Peppermint Hot Cocoa Cookies which I originally found on Pillsbury.com, they start with a roll of Pillsbury Sugar Cookies…yup they sure do!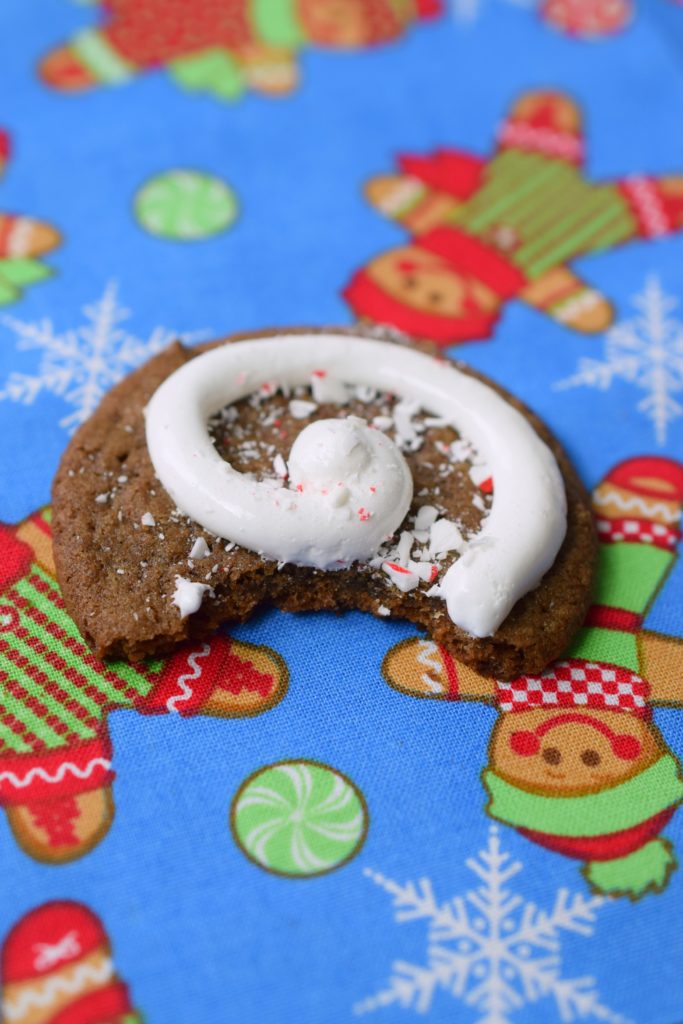 You can totally jazz up a roll of sugar cookie (or peanut butter, or chocolate chip). For this recipe, I added in cocoa powder and peppermint extract to make the most delicious chocolate sugar cookie base.
The fun part comes from Marshmallow Creme which is slightly heated and swirled on top of the baked cookies. Because doesn't every delicious cup of hot cocoa have a bit of marshmallowy goodness on it? Then the topper is some simply crushed candy canes. YUM YUM YUM!!!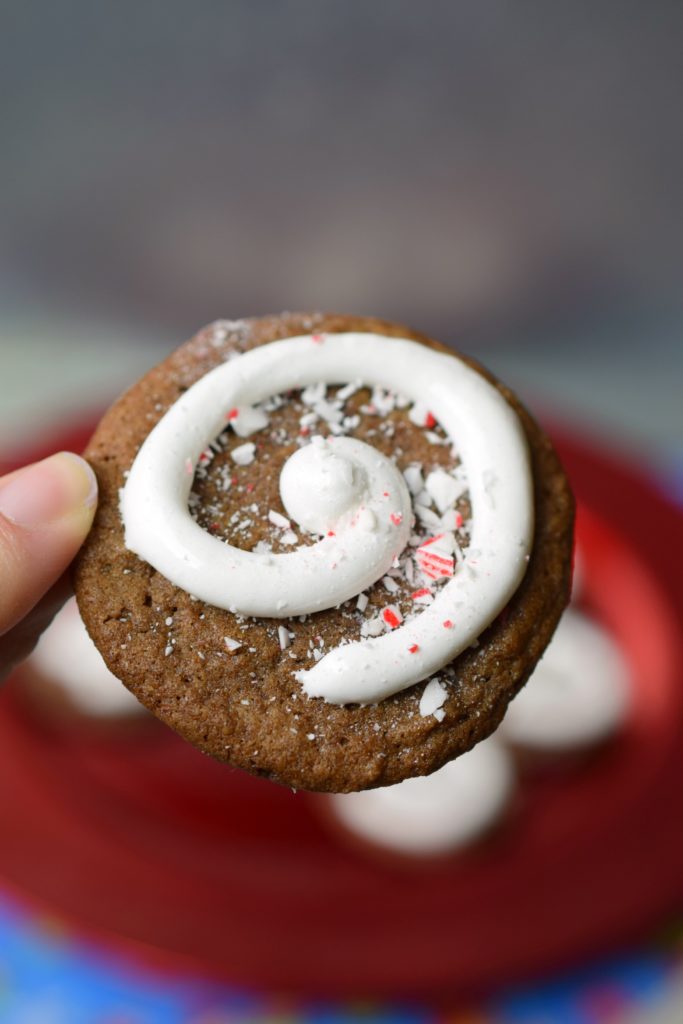 Other easy cookie recipes for the holidays:
What's your favorite holiday cookie? Comment below!
Other great holiday treats:

Slow Cooker White Mint Hot Chocolate | Who Needs A Cape?

Mini Dutch Apple Pies | Snacks and Sips

Italian Hot Chocolate | Mildly Meandering