If you love a good PB&J and cookies then you simply must try Peanut Butter and Jelly Cookie Cups! Deliciously easy, you'll love them!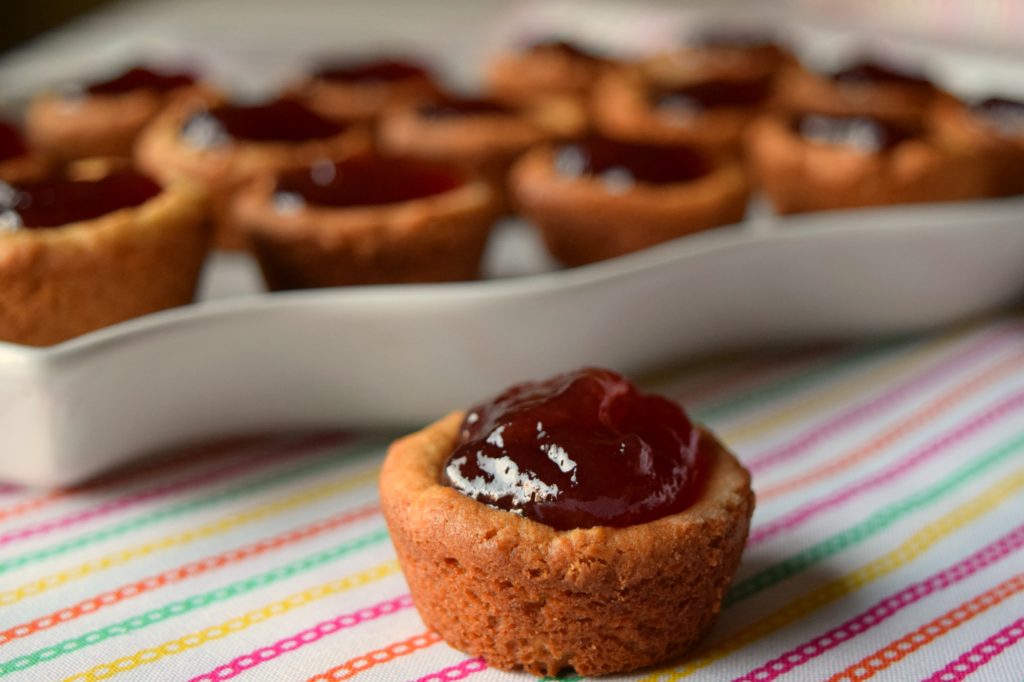 Cookie season is here and I couldn't be more excited! This may sound strange coming from a food blogger, but I really don't bake cookies too often. The holiday season is certainly the exception, I've already stocked my pantry with all the baking essentials and I cannot wait to start baking. With the onset of the holiday baking season I'm delighted to participate in this round of Freaky Friday! An event held every so often with our blogging buddies where we are secretly assigned a blogger in the group. We then choose a recipe of theirs to prepare, all recipes are then debuted simultaneously on a specified date.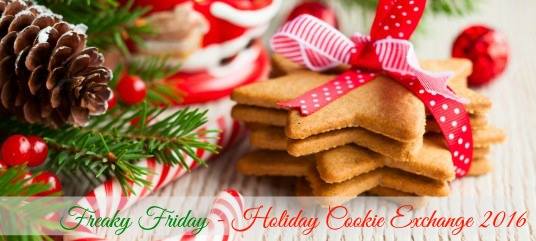 So, I bet you're wondering who we were assigned, right? Without further ado, we were assigned: LeMoine Family Kitchen!!! Angela is a wife and mom who brings her families Italian roots into her true passion of cooking. I've been following her journey as a blogger for years now and enjoying her vast selection of recipes including: Spinach Artichoke Pastry Puffs (perfect for holiday parties) to Ricotta & Spinach Ravioli! I've also been impressed with Angela's restoration of furniture in her home. She has some serious talent and I might just pick her brain about redoing some tables in my house.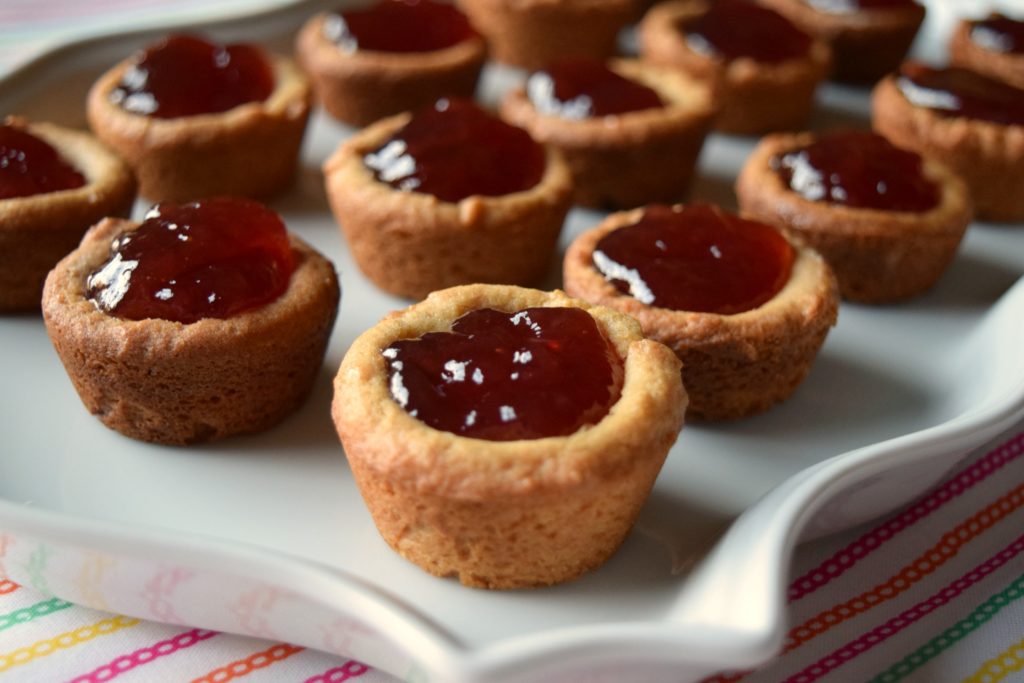 Since this was a holiday cookie exchange I searched Angela's site and knew I had to make her Peanut Butter & Jelly Cookie Cups! We're huge peanut butter lovers around here and I knew my chocolate-hating daughter (still shaking my head over this) would love them too. She's home from college for Thanksgiving break and thinks she struck gold having these in the house!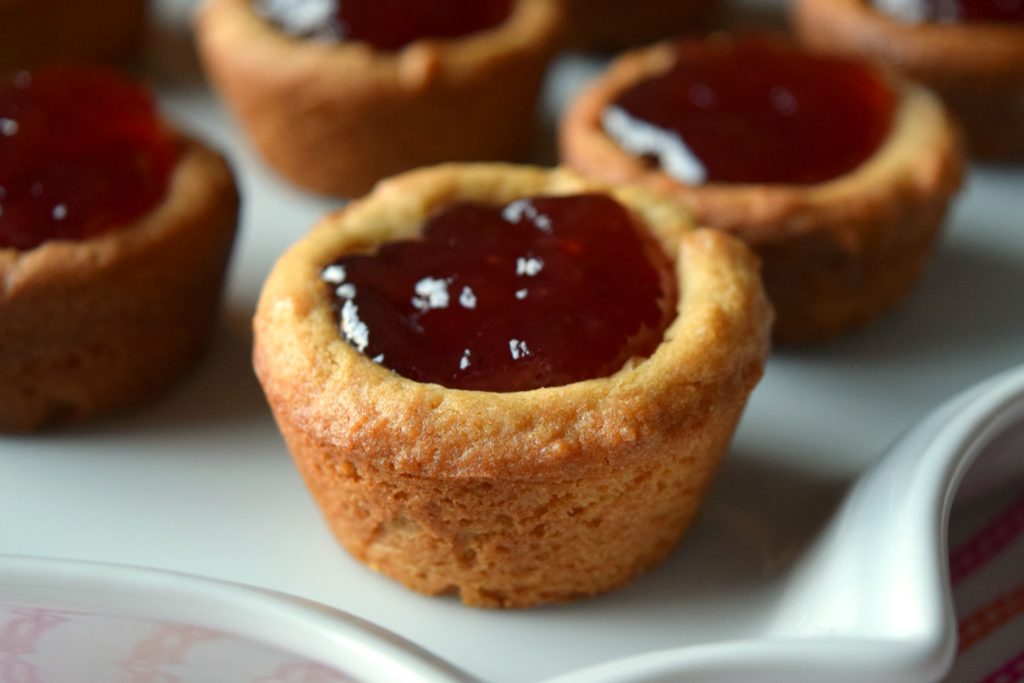 Peanut Butter and Jelly Cookie Cups are simple to prepare, you can easily double or triple the batch if you need a big batch! One note to share, Angela's original recipe calls for a "tart tamper" which makes the indentations in the cookie cup where the jelly is placed. I did not have such a kitchen tool. I used a round measuring spoon, the teaspoon size worked perfectly.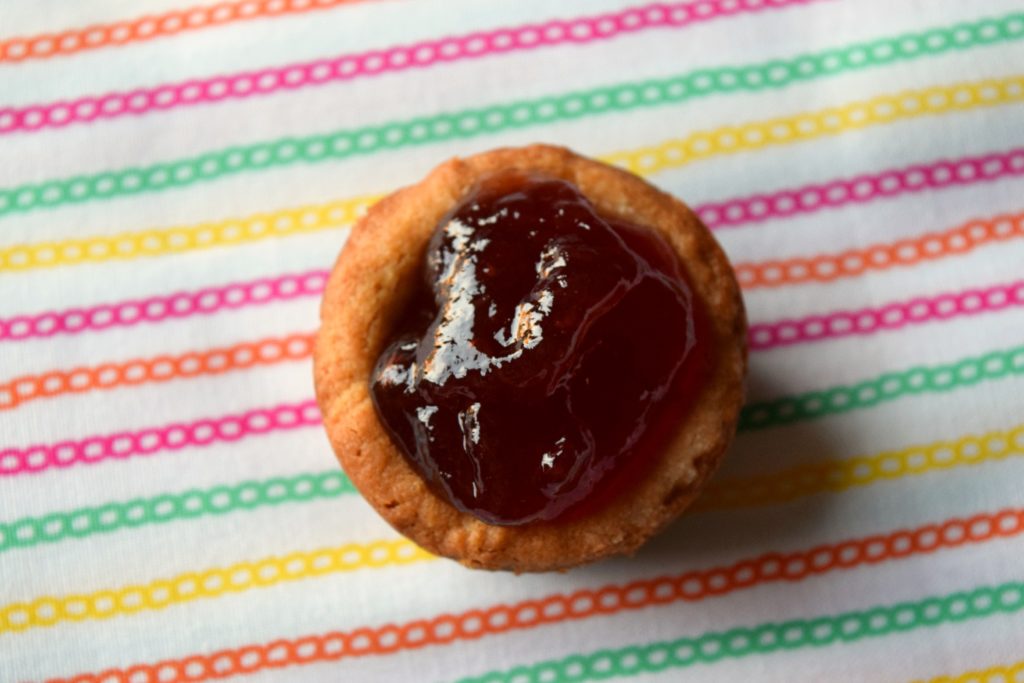 These will make a fantastic addition to holiday cookie trays, and of course they are perfection with a glass of cold milk. The big man himself would love finding a plate of these with his name on it, I'm referring to Santa but if these make the man in your life happy then so be it! 🙂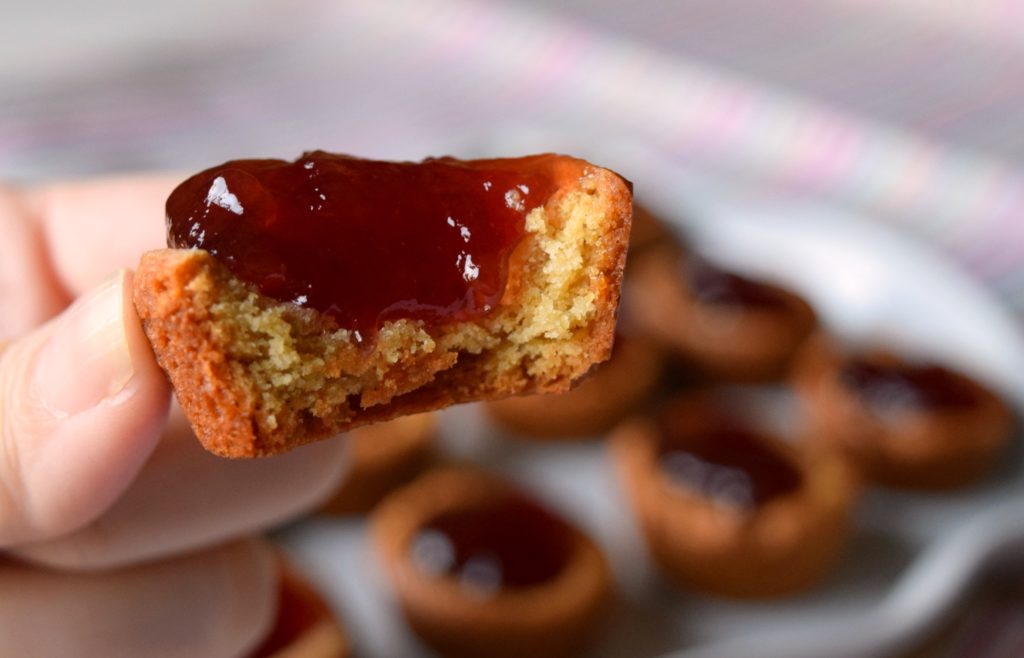 Be sure to check out all the other Freaky Friday Holiday Cookie Exchange 2016 recipes, I bet you'll be drooling in no time! You'll find them all at the very bottom of this post.