This post is sponsored by Pepperidge Farm in conjunction with Blog Meets Brand and I have been compensated for my participation. All opinions are my own.
Whether for lunch or dinner you'll love the flavors found within this Grilled Turkey Pesto and Swiss Sandwich. A wonderful meal with little prep work.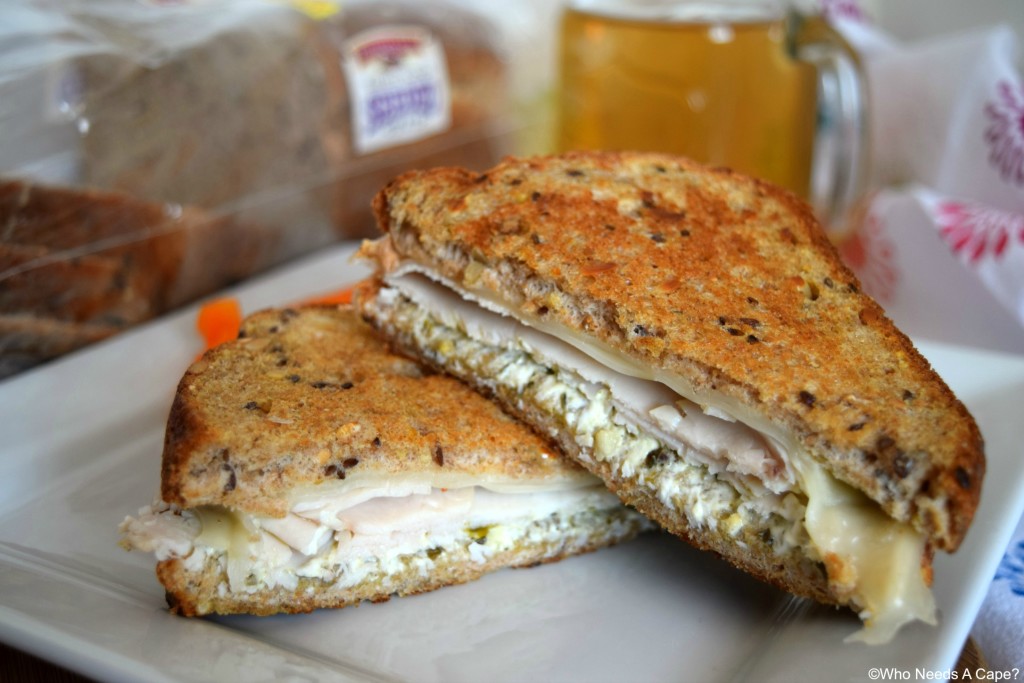 Ok friends, lets talk about having a healthy, tasty dinner that is ready in MINUTES! I got your attention on that right? I love sandwiches for dinner – it makes everyone so happy in my family – how about yours? But, lets get it straight – it has to be a great sandwich to call it dinner! It can't just be any old bread and meat!
To make dinner great? I need amazing bread and I always turn to Pepperidge Farm®. Their bread is amazing. My family gobbles it up. And they have a huge variety of bread – which makes changing up the taste of a sandwich so easy. LOVE! Now I'm in Michigan and all of my Midwest listeners – pay attention to this next part! You can find Pepperidge Farm Harvest Blends bread in your local Midwest grocery store! Keep reading I'm going to tell you how delish it is!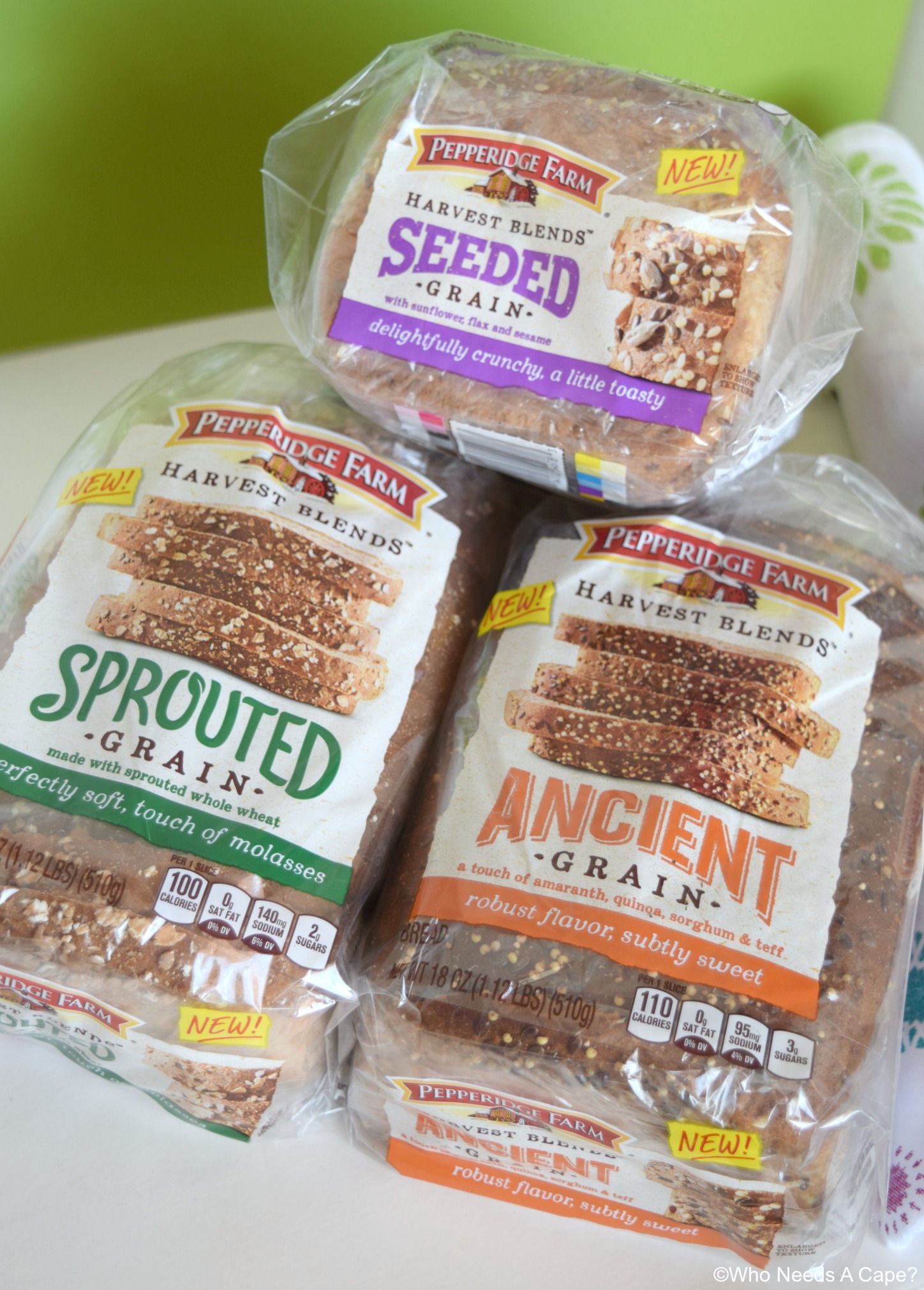 I knew I could do something AWESOME with this delish bread from Pepperidge Farm. Harvest Blends are so good. I decided to make 2 different sandwiches with 2 different breads! Both were delish! The first one I made is a Grilled Turkey Pesto and Swiss Sandwich. I chose the Seeded Grain – you need to make this SO GOOD. That recipe is below in the printable form!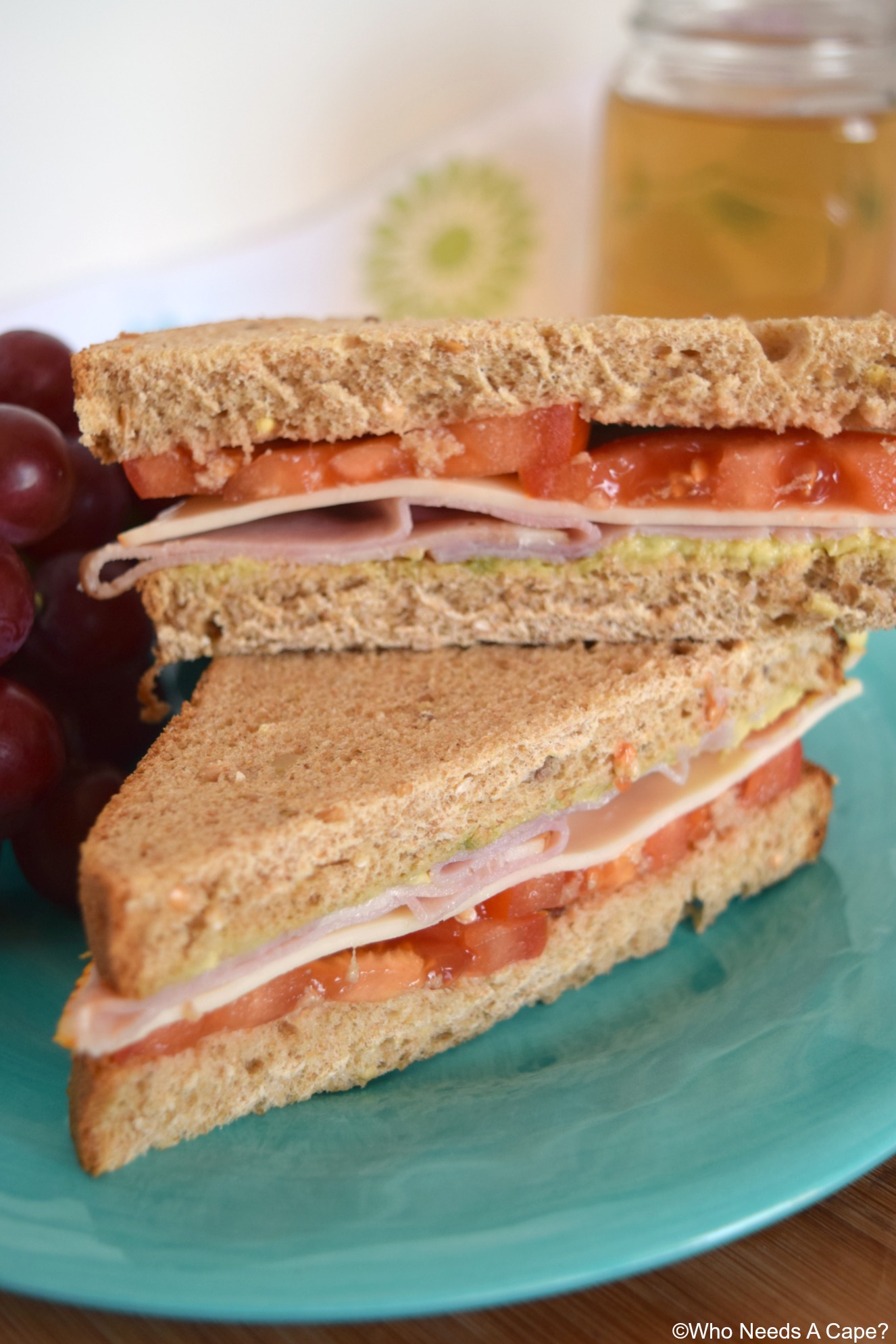 My second delish sandwich dinner? I made a simple (but great tasting) Deluxe Ham & Cheese. It's super easy and super good.
Have Deli Ham, Muenster Cheese, Tomato and Avocado
Get out slices of the Ancient Grain bread
Layer the bread with the ingredients and serve!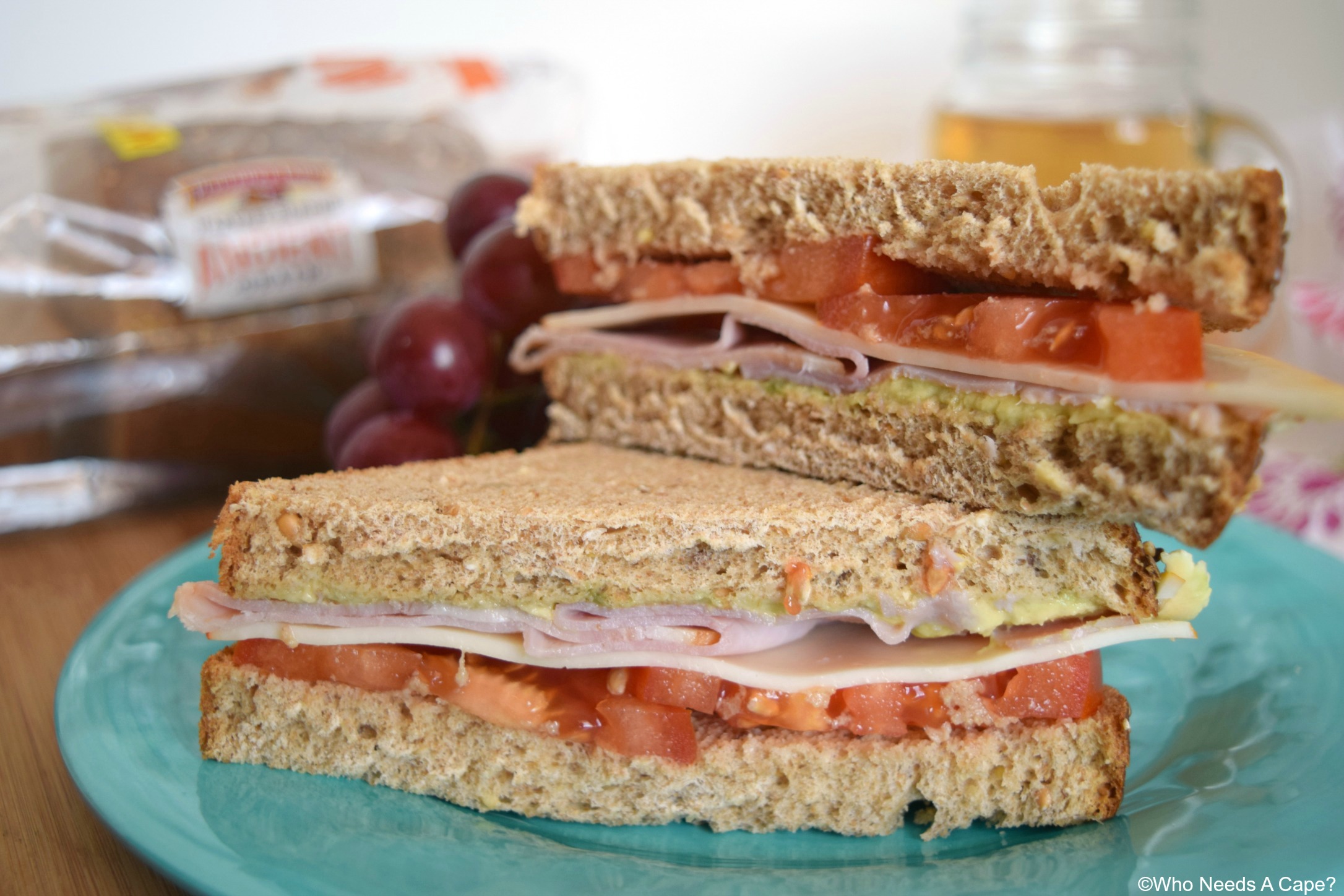 I enjoyed having these sandwiches a lot. Like I said, and easy dinner that still tastes great is where I'm at these days. I can't wait to try more sandwiches on Harvest Blends bread. Give me any ideas you have in the comment! Don't forget! Harvest Blends are available in the Midwest at your local grocer.