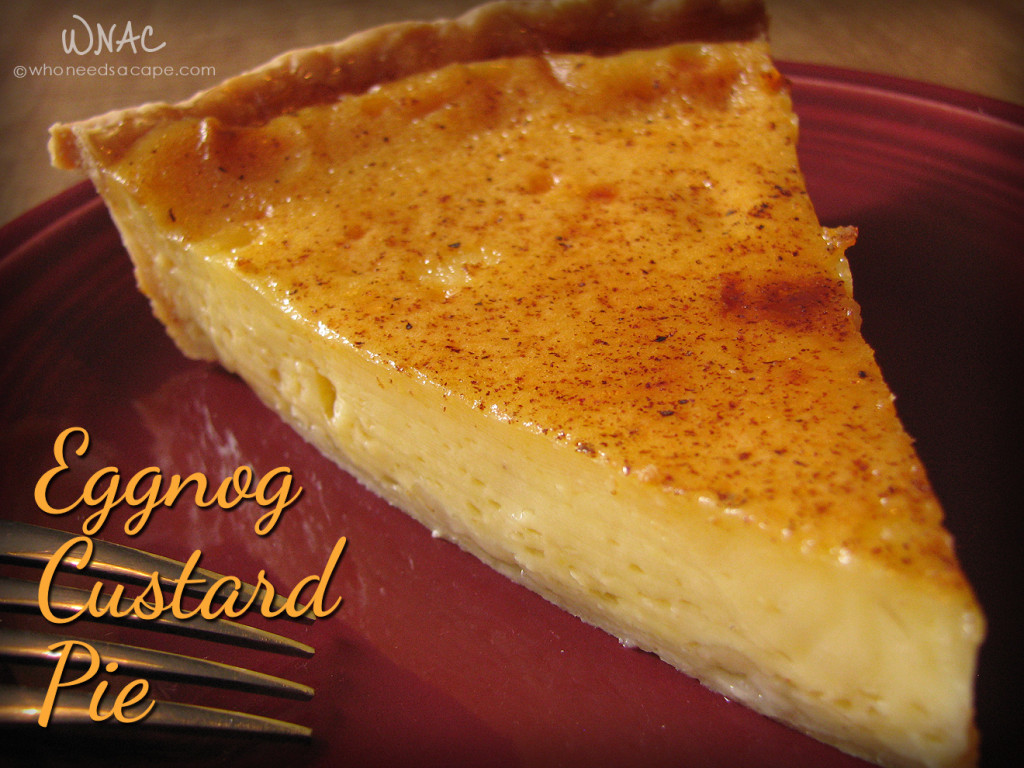 Everyone out there knows how perfectly pumpkin "this-and-that" goes with holidays; you can't escape the abundance of pumpkin creations everyone is sharing. Don't get me wrong – I'm not complaining, as I love pumpkin!
But there's another flavor popular at this time of year that is sometimes overshadowed by the pumpkin popularity: EGGNOG!
I'm an equal opportunity holiday flavor embracer: I rotate between pumpkin, gingerbread and eggnog freely at this time of year to get my fill. They're all too good to ignore and they're here for such a short time that you have to take them in heartily before they go away till next year.
Last Christmas I had wanted to make a pie that wasn't pumpkin for our big meal, but ended up not having enough time to try something new, so I prepared my Pumpkin Bread Pudding with Caramel Sauce instead. It was still awesome, of course, and thoroughly topped off our tummies. Still, I couldn't stop wondering how that other pie – an Eggnog Custard Pie – would've tasted. Come January, all things eggnog went "POOF!" and I was left wanting … until this holiday season rolled around.
With a reignited desire to bake a different kind of holiday pie, I resumed my search for a eggnog version and was delighted to find an unbelievably easy recipe at Pillsbury's site. How easy is it, you ask? Well, with just FOUR ingredients, I'd say it doesn't get much simpler than that!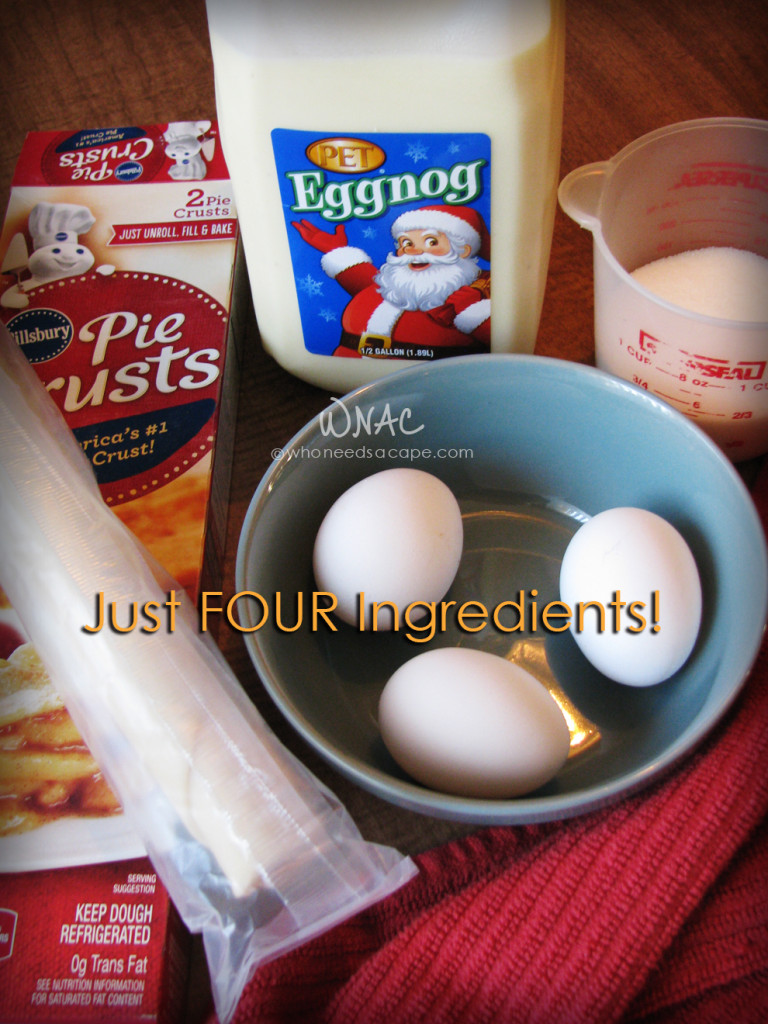 I absolutely love custard – hello, Boston Creme donuts! – but I had never attempted to bake a custard pie. And with family coming to visit just before the holiday, I knew I had to bake this pie once and for all.
While doing my prep, I realized I'd have to deal with the aluminum foil strips to keep my crust from over-browning during baking since I don't have one of those handy-dandy metal protectors to do that job. Ugh. Anyone who's ever had to wrangle a partially baked HOT pie while attempting to place the foil in place knows the challenge involved. There HAD to be an easier way to do this and I found it at A Real-Life Housewife's site, thanks to Kim Christensen. Instead of making life harder than it needs to be, Kim demonstrates a different approach: Cut out a full sheet of foil slightly larger than your pie dish, fold into quarters, cut an arc along the folded edges, unfold, and place over pie at the onset of baking and remove halfway through. Good grief, where has this tip been all my pie-baking life?!?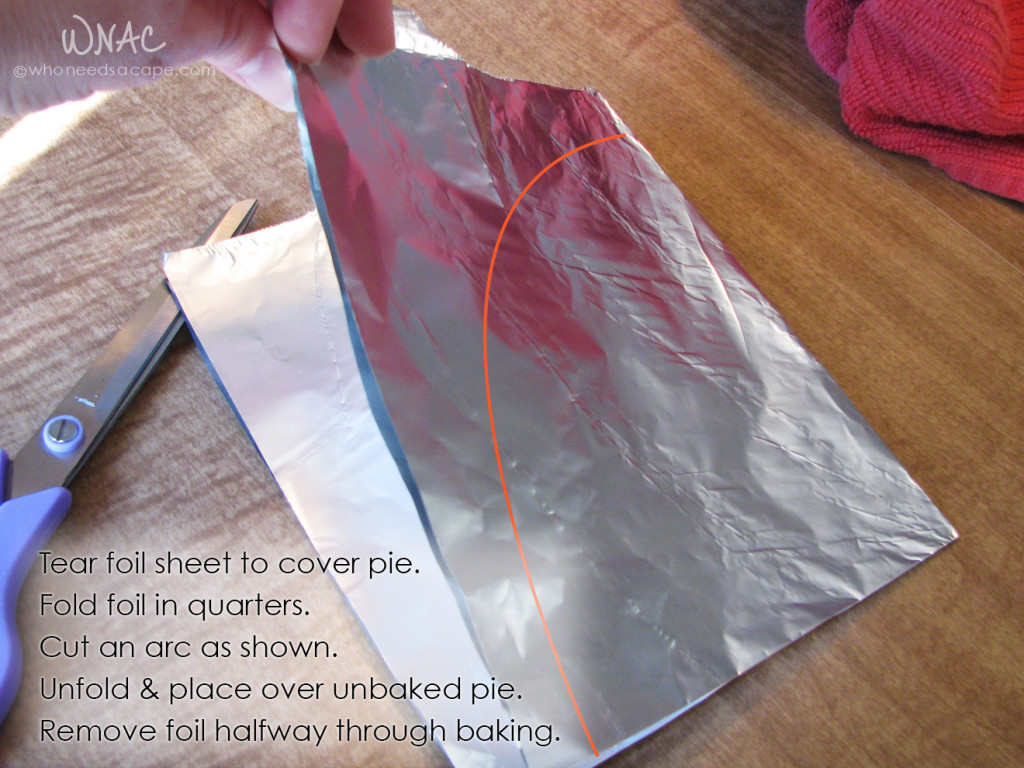 Once you have unfolded your foil, gently place it over your unbaked pie, scrunching the excess edges around the pie plate.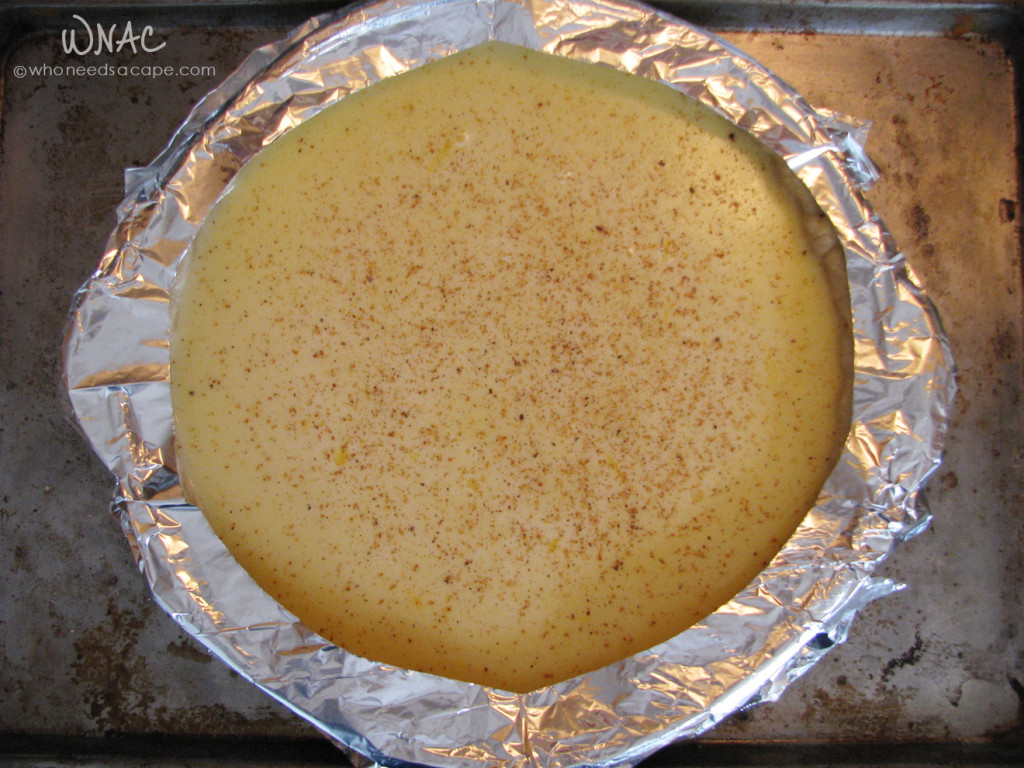 Since I had never made a custard pie before, I wasn't sure what to expect … and then I realized that I was relying on blind faith (and good reviews) and hoping it would be edible enough to serve as dessert. To my In-laws. Boy, I didn't think that one through! 😉 But luckily the final pie came out of the oven looking and smelling amazing.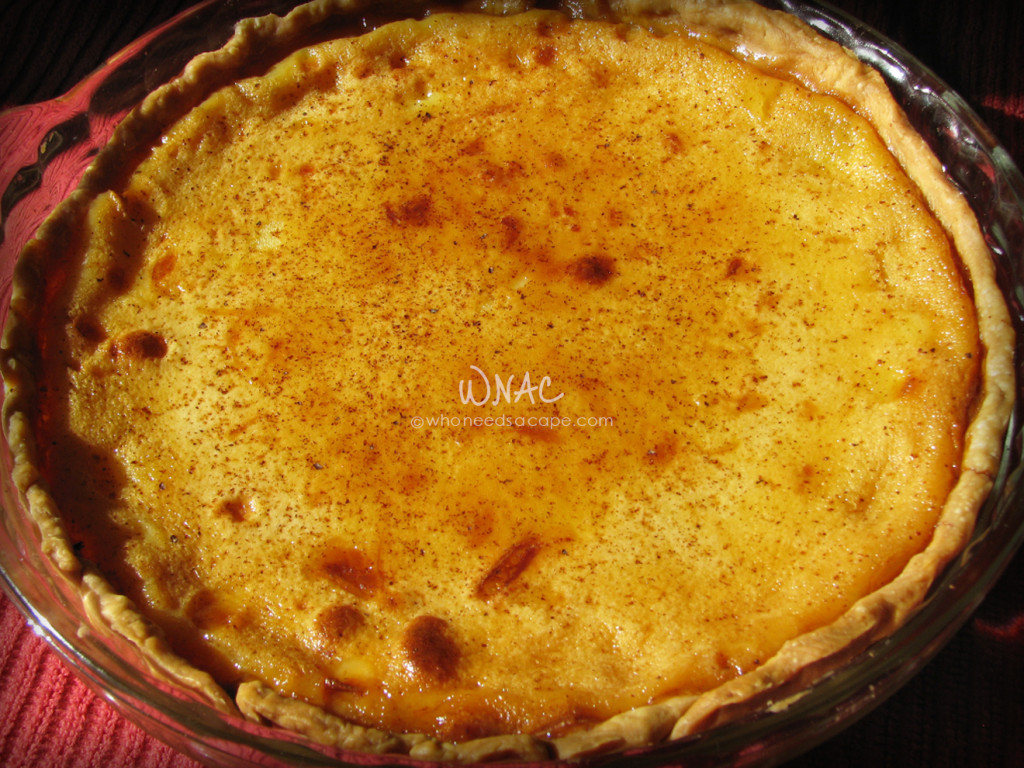 The flavor was amazing – to me, the freshly grated nutmeg really set off the eggnog flavor – and the texture was a perfect custard. Success! And my In-laws had nothing but raves over this new creation.
If you need a fresh, new dessert to unveil this holiday, give Eggnog Custard Pie a whirl. You won't be disappointed!