Cherry Pie Thumbprint Cookies scrumptious! A shortbread style cookie topped with Cherry Pie Filling & a drizzle of chocolate, the perfect holiday treat!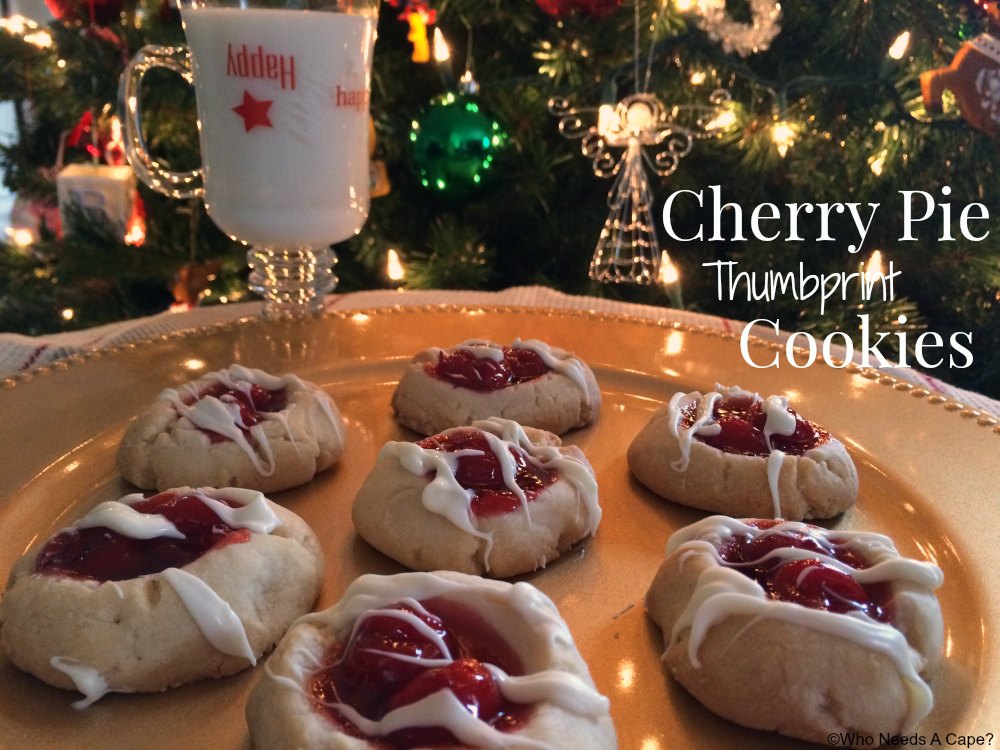 There's nothing like the smell of freshly baked cookies, the scent wafts through the air and even finds teenagers who are burrowing under the covers in their rooms.  Now that's some powerful stuff!  The scent of freshly baked goods is one of the bonuses of the holiday season, many times a week I'll find myself baking up something during the weeks leading up to Christmas.   These Cherry Pie Thumbprint Cookies are one of my newest favorites.
The tender shortbread type cookie is light and perfectly sweetened, add on top a small dollop of Cherry Pie Filling and a drizzle of chocolate!  Perfection I tell ya! Our entire family enjoyed these, without exception they are a tad fancier than the average cookie that I bake up.   But without a doubt, these will be added into my holiday baking rotation.  They are fancy enough to impress, but easy enough to whip out in a short amount of time.