Slow Cooker Chicken Lettuce wraps are great for a busy week night or any night. They pack a great taste and are super healthy and good for you!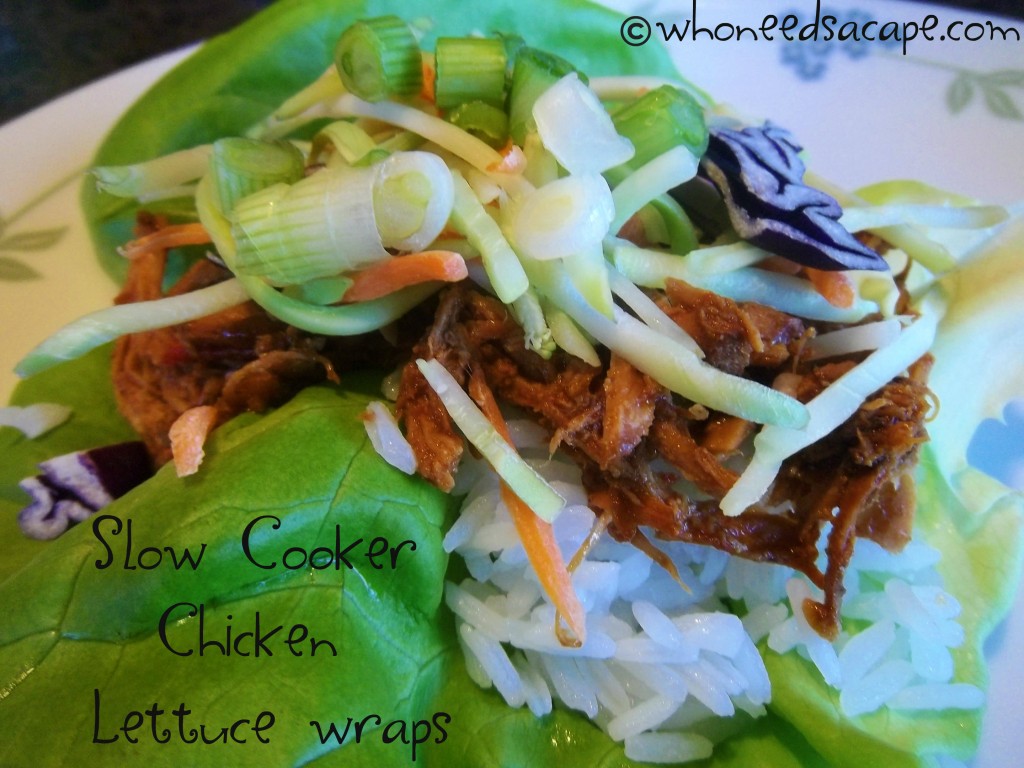 Slow Cooker Chicken Lettuce Wraps came about after I had done a search of the web for slow cooker meals. They sounded easy peasy and very yummy. Most of the recipes I came across called for ground chicken. I decided I would use some boneless skinless chicken breasts I had in the freezer instead and just shred them. I really loved the sauce on these too. I didn't want to do a bbq sauce and really wanted them to have more of an Asian feel.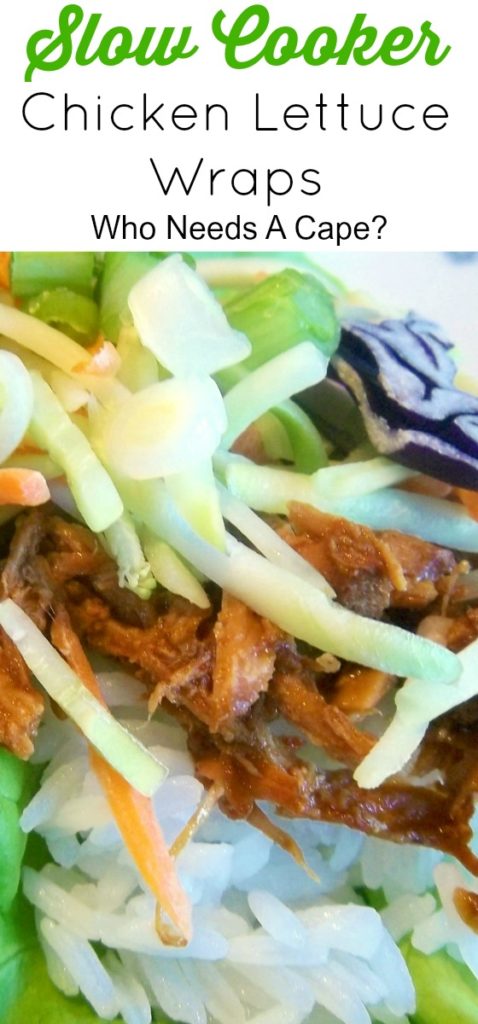 My two boys opted to have theirs on buns and they said they were DELICIOUS! These are definitely going in the recipe rotation. These would be perfect in the heat of the summer when you just don't feel like cooking. They are also great if you are looking for a fresh idea for freezer slow cooker cooking. Just throw the chicken, sauces, and ginger in a freezer bag. I hope your family enjoys these as much as we did.