Asian inspired flavors in this easy to prepare slow cooker meal!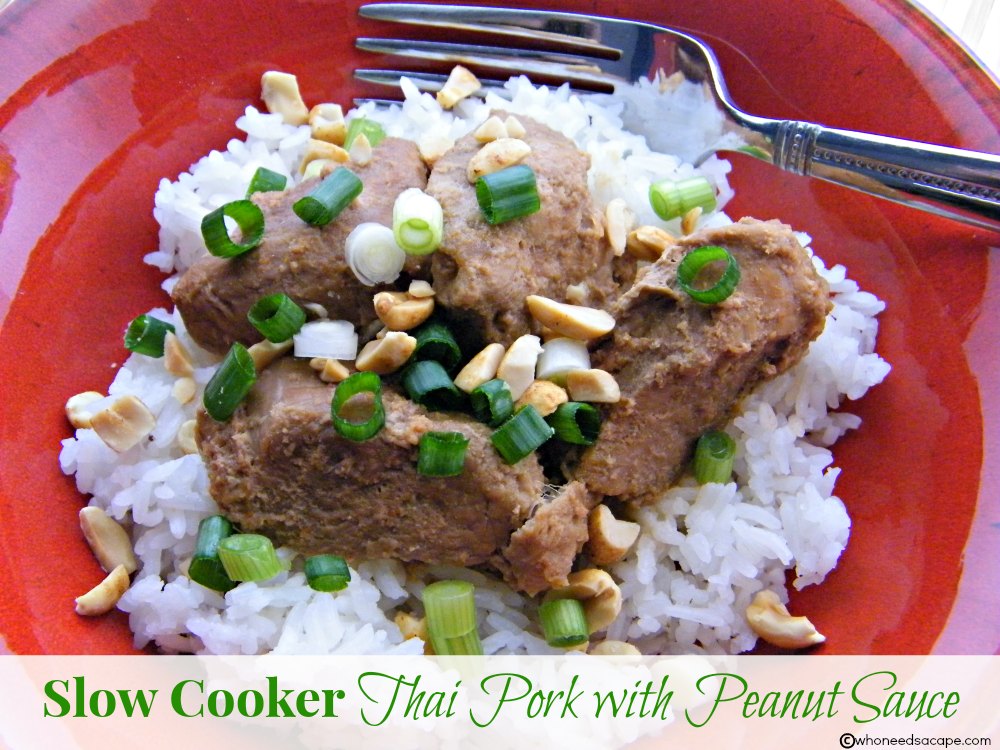 Thai inspired flavors from your slow cooker?  Why not?  If you enjoy the distinct flavors found in Thai food and love your slow cooker, then definitely give this recipe a try!
The peanut sauce is subtle, you can certainly spice it up if you are so inclined. And the pork tenderloin, well it doesn't get much more tender than when you slow cook it.  Sooo good!  Steam some rice, garnish with chopped peanuts & green onions and you have yourself a fabulous dinner!
This dish is part of our "7 Meals in 1 Hour" Slow Cooker/Freezer Meals post!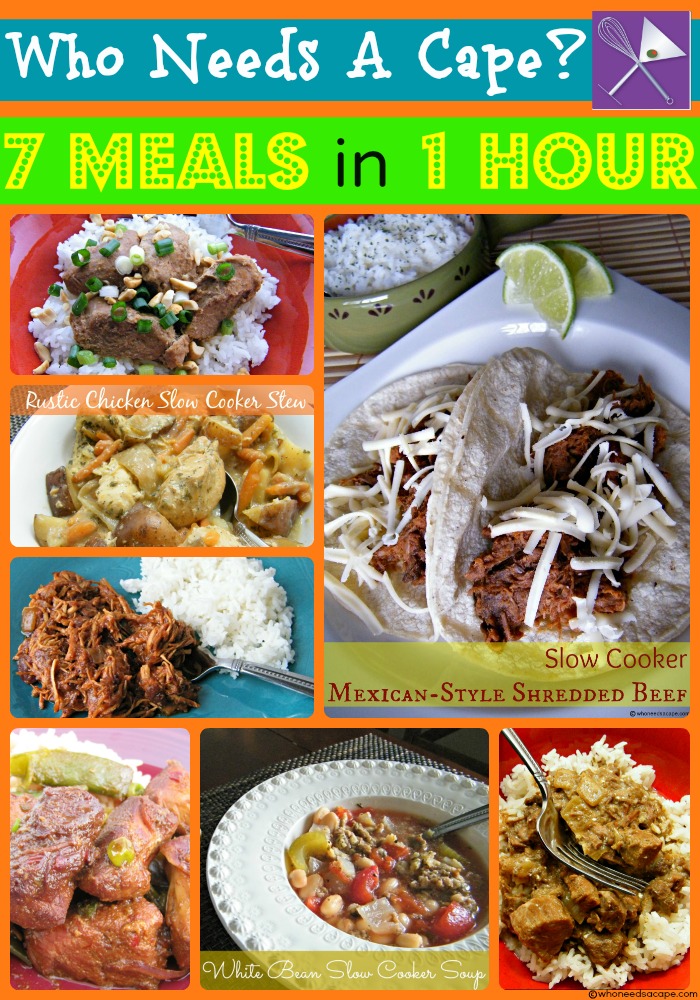 Click HERE to check out all of the recipes!