Make this amazing Cream Cheese Glaze for Cookies instead of royal icing! Easy to prepare, perfect for holiday cookies that are simply beautiful!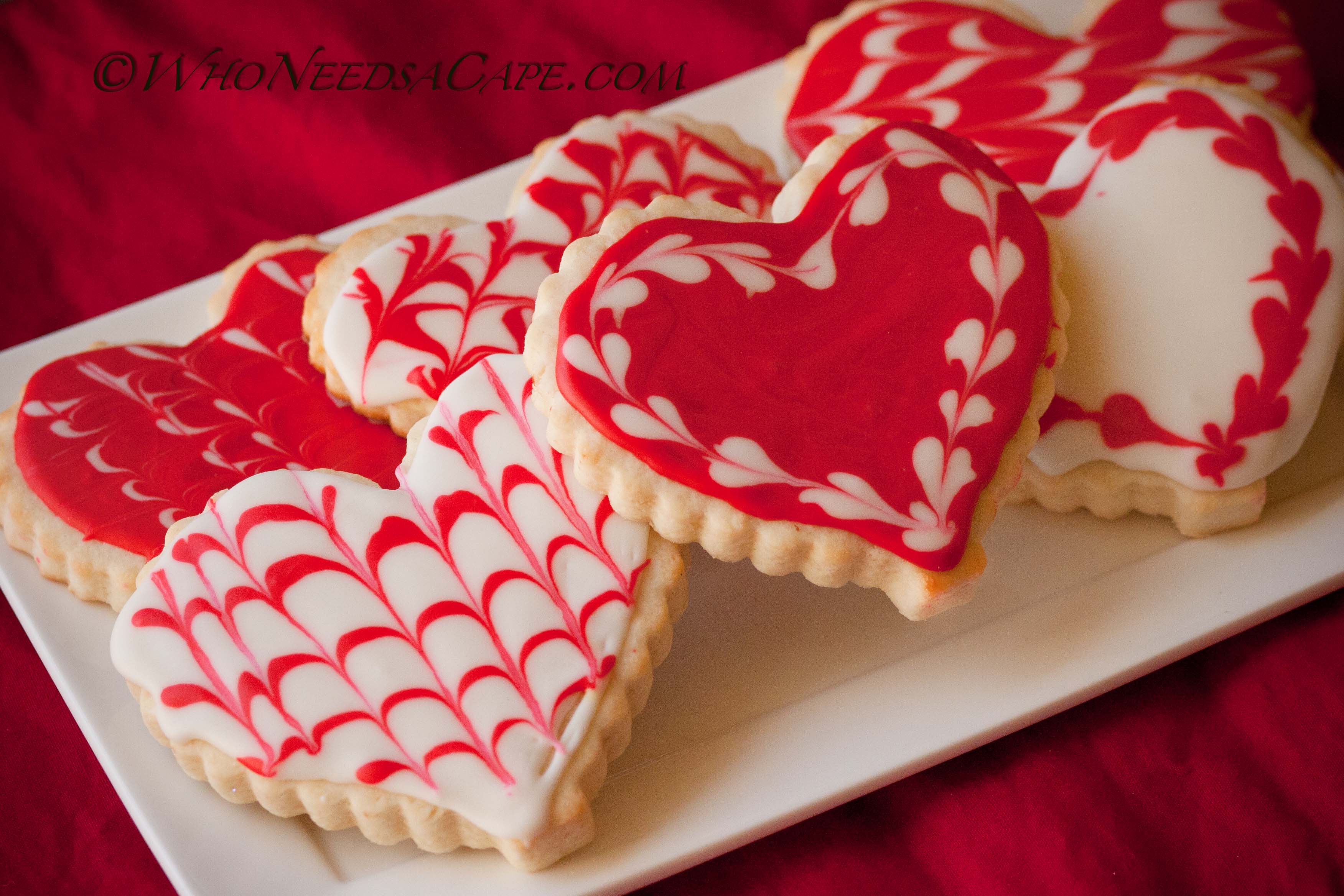 I am at it again, attempting to perfect royal icing cookies.  This time I tried a new recipe that has cream cheese in it and it is much tastier than the original recipe I was using in my first few attempts.  I also found a great tutorial on How to Marble Royal Icing by Sweetopia.
I used my normal cookie recipe to make these cream cheese glaze cookies and made about 18, 3-inch cookies from one batch.  I used a wooden skewer to drag the icing.  This method can be utilized for any holiday or special occasion, just remember to practice practice practice!
---
 Looking for other tasty treats?