Refrigerator-Pickled Banana Peppers ~ A great way to pickle peppers in the fridge, use those garden fresh veggies in this great recipe!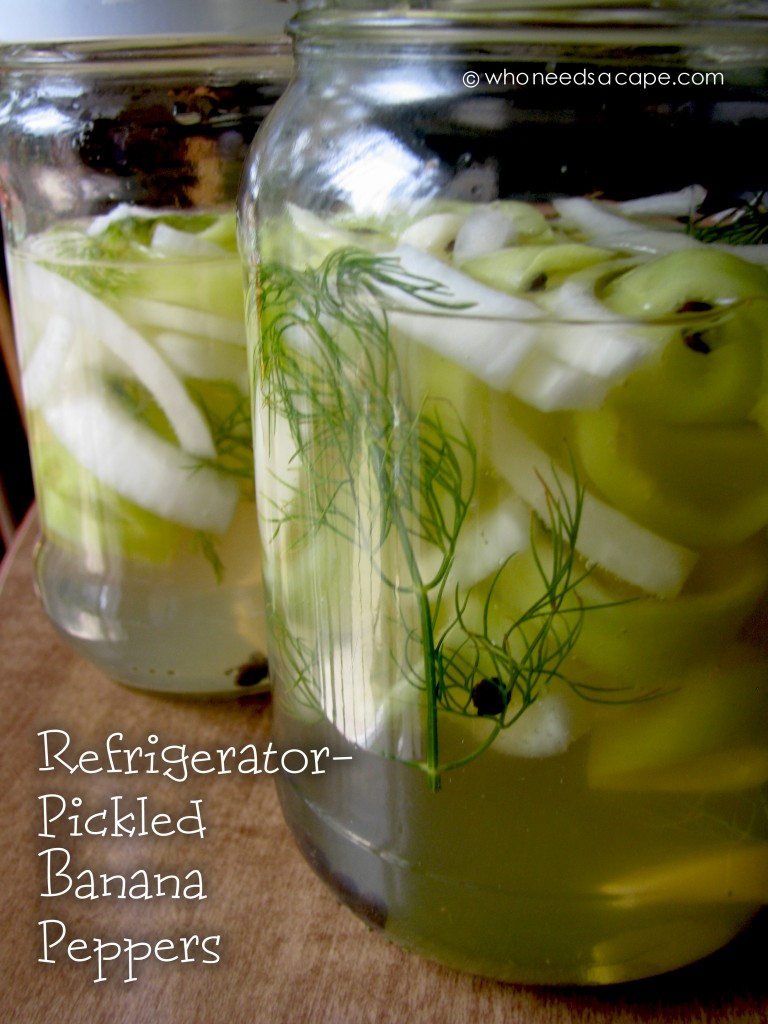 Refrigerator-Pickled Banana Peppers
My veggie garden isn't big by any definition, but I seem to have a decent green thumb when it comes to growing peppers. Last year I grew red and green bells and banana peppers with great success, but had trouble using them all — or giving them away — before they went bad. This year the peppers are flourishing once again, and so began my search for other ways to use 'em all.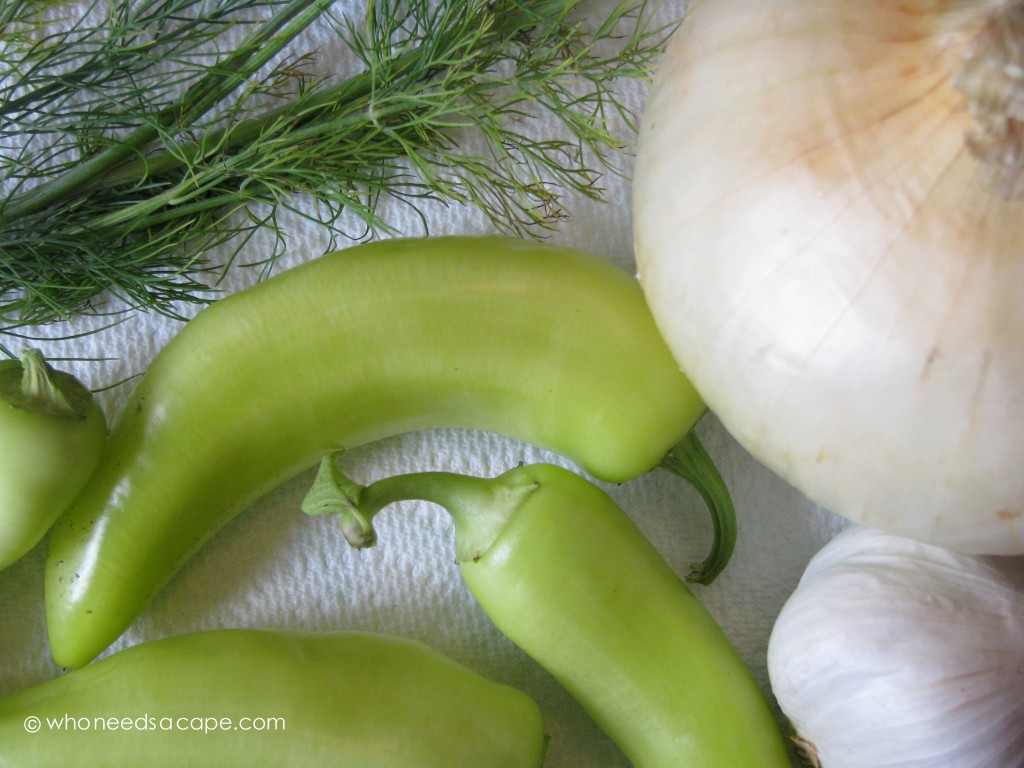 I've always found jarring/canning interesting, albeit a bit intimidating, especially given the special equipment needed. Instead, I sought out a way to pickle foods in the fridge using recycled glass jars and lids. I came across a brine recipe paired with simple instructions at eHow, so I figured it was worth a shot.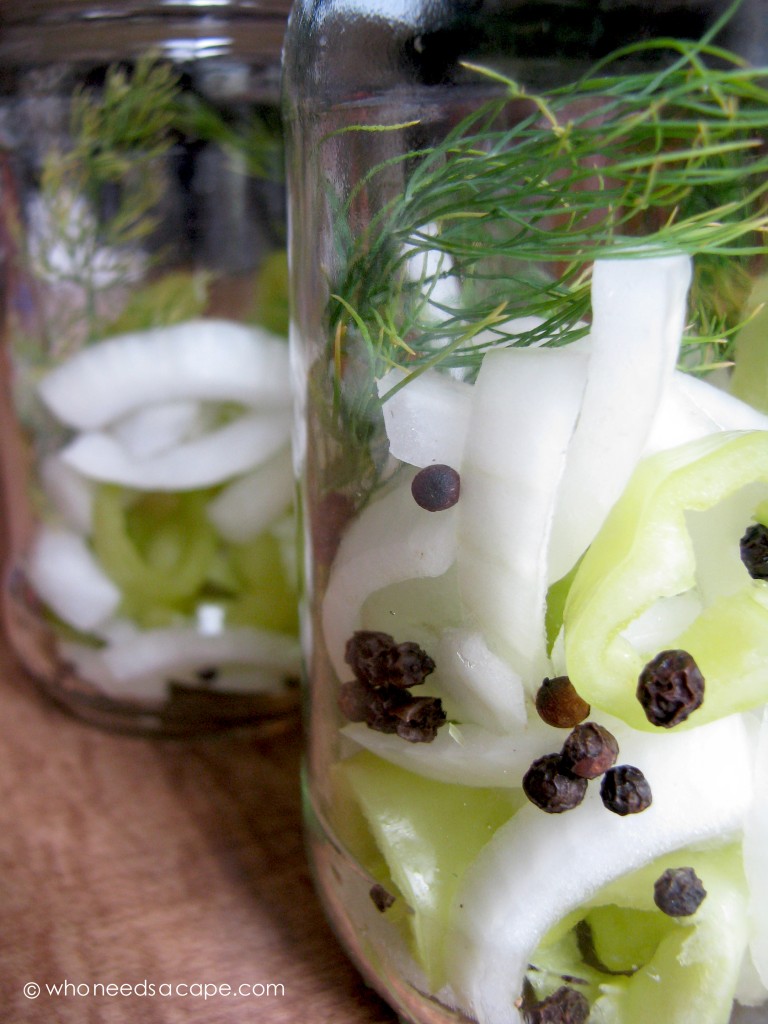 This recipe will work with many types of veggies; get creative! I chose this particular recipe since its ingredients and instructions were in line with what I had in mind originally (quick and simple), but definitely don't limit yourself to what I did.
The original recipe includes coriander but I omitted that and added peppercorns to my jarred peppers and onions. I reserved some of the dill from my garden and slipped a few sprigs into the jars before putting them in the fridge, but removed them once I opened the jars to sample. Hubby and I like our peppers garlicky, so I added two extra cloves to the jars in addition to the ones used in preparing the brine.
As hard it was to not sample them before 24 hours had passed (the minimum pickling time), the wait was worth it. The peppers are crisp, crunchy and full of flavor. They'll add a powerful punch to any ordinary salad or sandwich, for sure. Just be sure to have some breath mints handy for afterward … you stand warned! 😉
More recipes for garden fresh ingredients: