Adorable little Bubble Bath Bear Brownie Bites, kids love them! Perfect bite sized dessert for kids and great for birthday parties!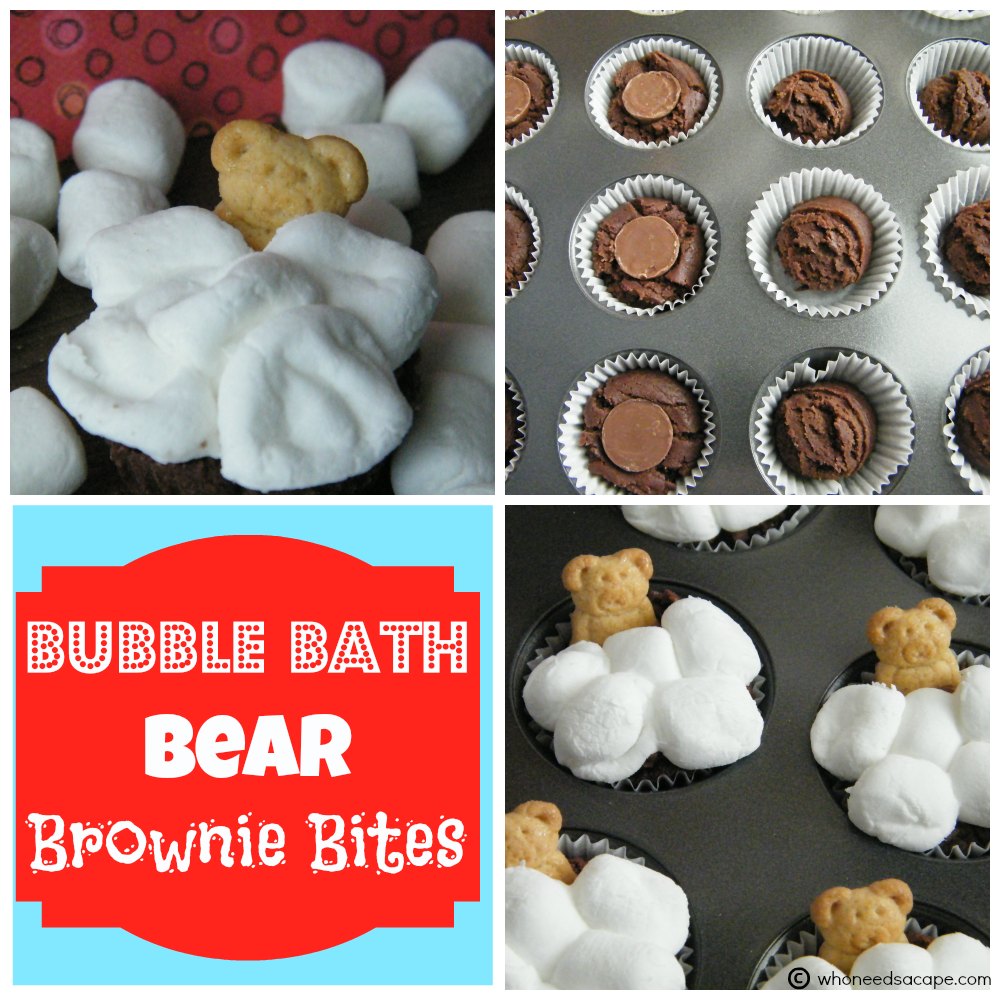 Chances are you've seen these "Bubble Bath Bear Brownie Bites" on Pinterest, and thought they were cute.  Well, I did too and was given the chance to make them when my daughter Racquel was the "Special Person of the Week" in her Kindergarten class.  They were the perfect little treat to take into her class!
This is a good treat to let the younger kids help with. Give them the task of counting out the Rolo's (and unwrapping them, that's a bit of a pain), Teddy Grahams & mini marshmallows.  Another task I usually assign my little ones is placing the liners into the pan.  Just make sure an adult places the Teddy Grahams and mini marshmallows into the cooked bites, as they will be hot and the Rolo becomes a molten hot ooey center of deliciousness.
---
Other fun treats for kids: