Ready for a spin on a classic treat? Peanut Butter Cup S'mores are a delicious spin on everyone's favorite campfire treat, you'll love them.
Just thrilled to be participating once again this month in Peanut Butter Bash, a fun event with other bloggers and a "special" ingredient.  Along with Peanut Butter, we're working with GRAHAM CRACKERS this month.  I instantly knew what I wanted to make! But I will be completely honest, the weather would not fully cooperate for me to pull off my recipe in the manner intended. So, I improvised a bit and guess what?  No one was the wiser and could have cared less HOW these treats were made, just that they were made and they were all sorts of ooey-gooey greatness.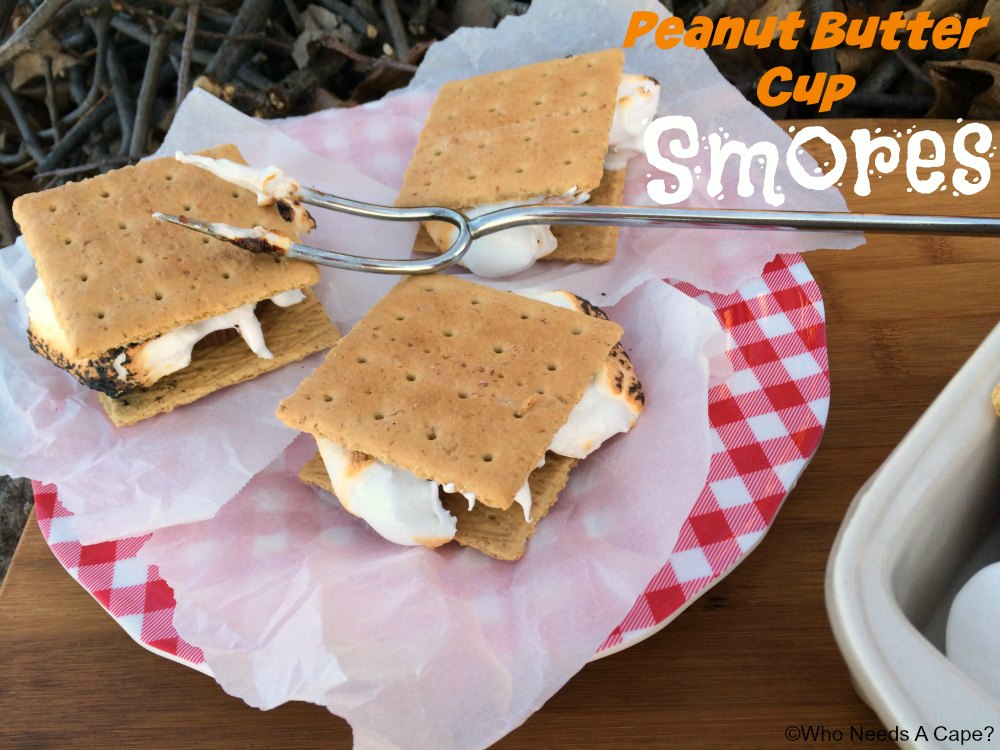 Without further ado….introducing ~Peanut Butter Cup S'mores~. These were something I've seen on Pinterest for years, just hadn't gotten around to actually making them. If you know me, you'll know I have a fondness, okay an OBSESSION with Reese's Peanut Butter Cups, they are amazing and I will proclaim my love for them loud & proud. It only made perfect sense to make these and share them with you too.
My kids loved them, my husband looked at me like I was a genius and well…they are so worth the sticky fingers, so so worth it. The peanut butter cup gets ooey when the warm marshmallow embraces it (yes, embraces because there's love in these bad boys) and the flavors just meld together wonderfully.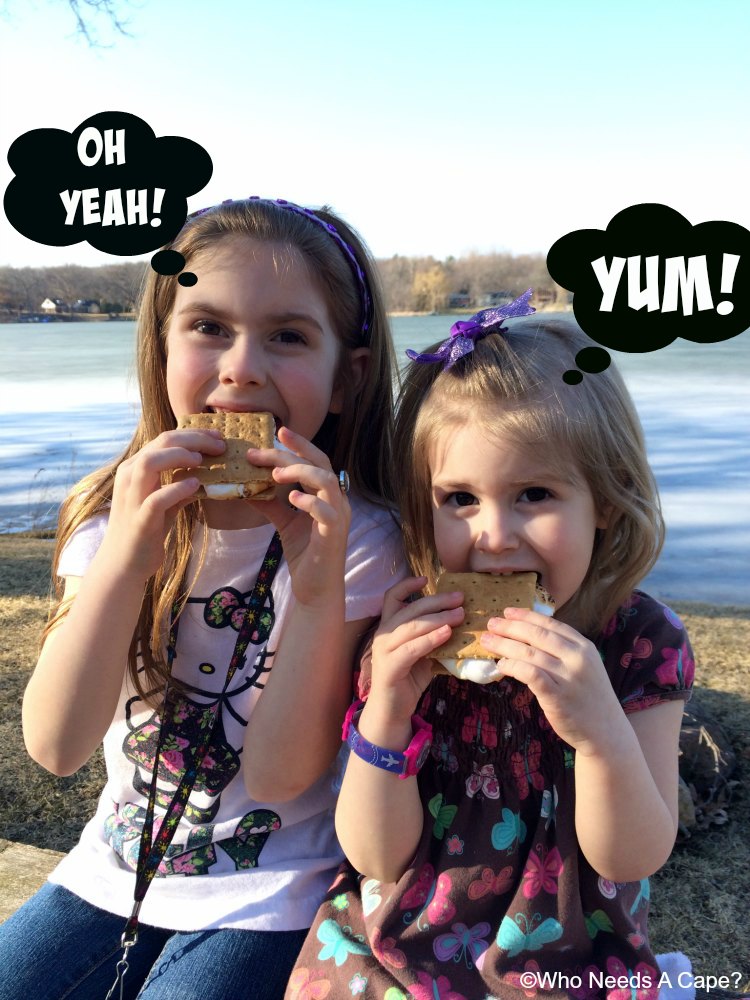 So, long story short.  I made these indoors over my gas stove,  and it worked great. March in Michigan this year wasn't bonfire weather, we still had ice on the lake as I braved the outdoors. We had one evening that was almost warm enough to prepare these outside, but I ran out of time and wound up making them over the stove.
We did enjoy eating them outdoors though and as you can see my little ones give these their full approval.  Next time you're gathering up the s'mores ingredients, be sure to grab some Reese's Peanut Butter Cups too and make one for me. 🙂
Other great peanut butter treats: 
Peanut Butter Cup S'mores
Ingredients
2 graham cracker squares
2 marshmallows, toasted
1 Reese's Peanut Butter Cup, paper removed
Instructions
Using whatever method you desire, lightly toast marshmallows. Lay one graham cracker square face down, top with Reese's Peanut Butter Cup, place toasted marshmallows on next and place 2nd graham cracker square upon top. Press together gently, allow to cool enough that you do not burn yourself with hot marshmallow.
***Please take proper safety precautions when roasting marshmallows. Children should be properly supervised.***
https://whoneedsacape.com/2015/04/peanut-butter-cup-smores/