This shop has been compensated by Collective Bias, Inc. and its advertiser, Walmart Family Mobile. All opinions are mine alone. #YourTaxCash #CollectiveBias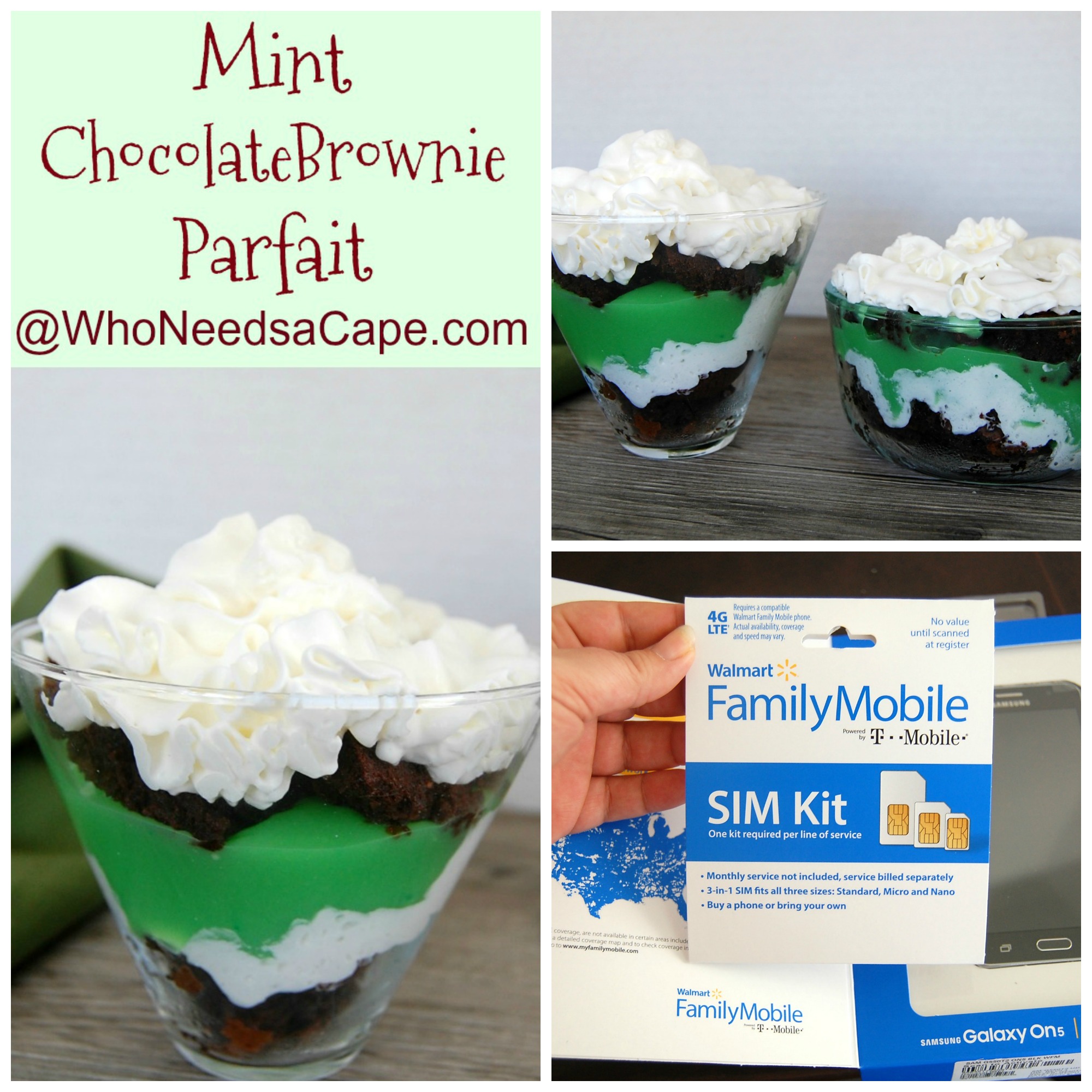 Who here is ready to spend some Tax rebate money??? Raise your hands you guys I can't be the only one! Yup it's that time of year again – and I'm pretty happy about it. I'm also not trying to spend all my money in one place so you know that's where Walmart comes into my life. WOOHOO! Ok so keep on reading we're about to talk about some really awesome things – like new phones and dessert! (I have to celebrate Tax Money with something and I say dessert). Stay tuned to learn about The Walmart Family Mobile PLUS Plan AND Mint Chocolate Brownie Parfait. It's a delish and winning combo!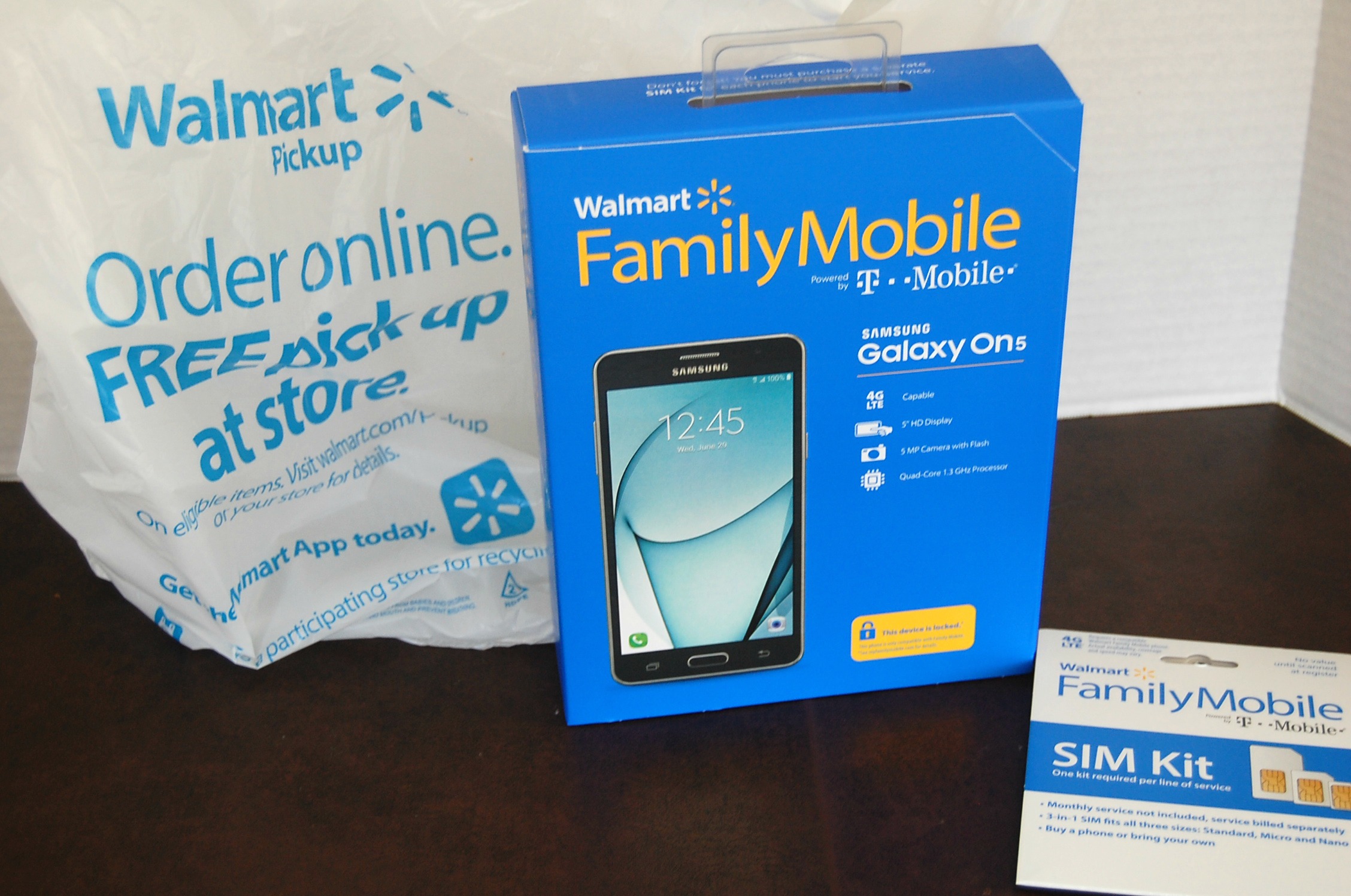 I was ready for a new phone, and thanks to my tax refund I had the money to get one…however I'm not about to be spending all of my tax money on one phone (or a crazy expensive phone plan). Thankfully I am in love with The Walmart Family Mobile PLUS Plan and their awesome phones. This time? I went and picked up a fantastic Samsung Galaxy On5 – regular price? $119.00 – that's my kind of phone! Since Family Mobile bills you later, you only have to pay $19.88 when you sign up to buy the SIM Kit. total phone cost? Under $140 – that's my kind of phone.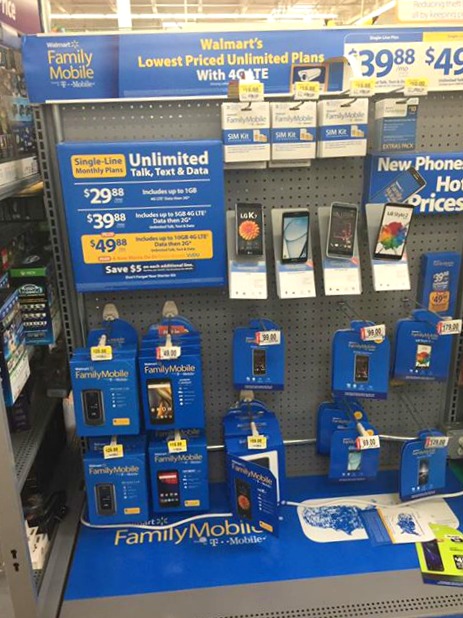 The choices for Walmart Family Mobile PLUS Plan phones were amazing but I decided on my Samsung Galaxy On5. I already love it. And out of the tiers of phone plans available I chose: the Walmart Family Mobile Plus Plan because it equals Unlimited Talk, Text, & Data which includes up to 10GB of 4G LTE then 2G plus a free VUDU movie credit every month ($7 value) per line for $49.88. It's all I need you guys. And I get a free movie! (we LOVE MOVIE NIGHT all together on our Smart TV!).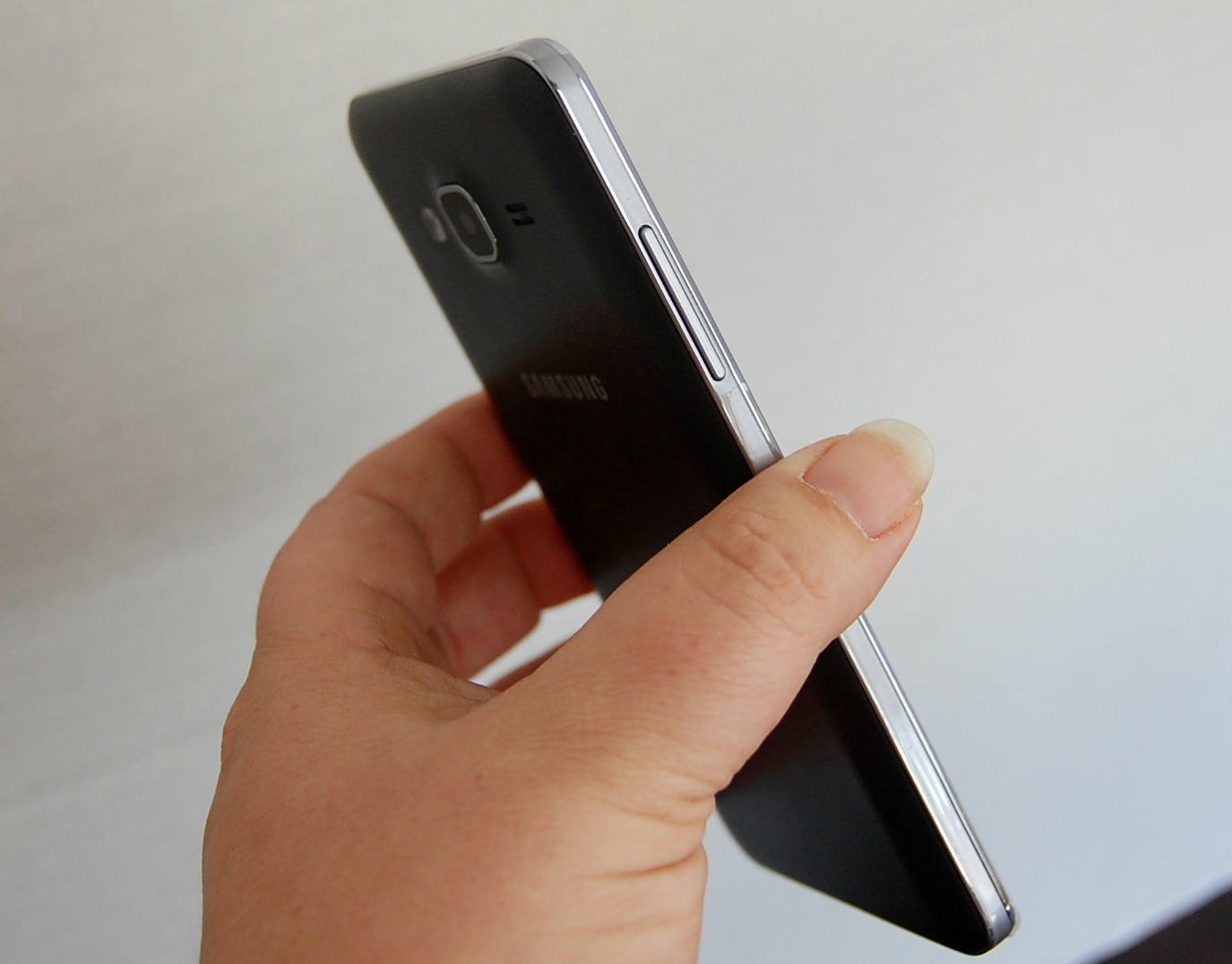 All prices for phones and plans included in this post are accurate as of the date of posting; however, these prices are subject to change. Please refer to This Page or your local Walmart for current pricing.
I didn't even come CLOSE to using all of my tax money and I LOVE LOVE LOVE IT! My service is AWESOME – Check HERE for service in your area. Since I had money left over I needed to treat myself…that equals dessert in my land. I don't know about you, but a fun family dessert night is celebration in my land. Again, I didn't want to go out and celebrate and use all my refund, I'm trying to spend wisely this year! So I shopped around Walmart after getting my new Samsung Galaxy On5 and came up with Mint Chocolate Brownie Parfait. My whole family gobbled it up!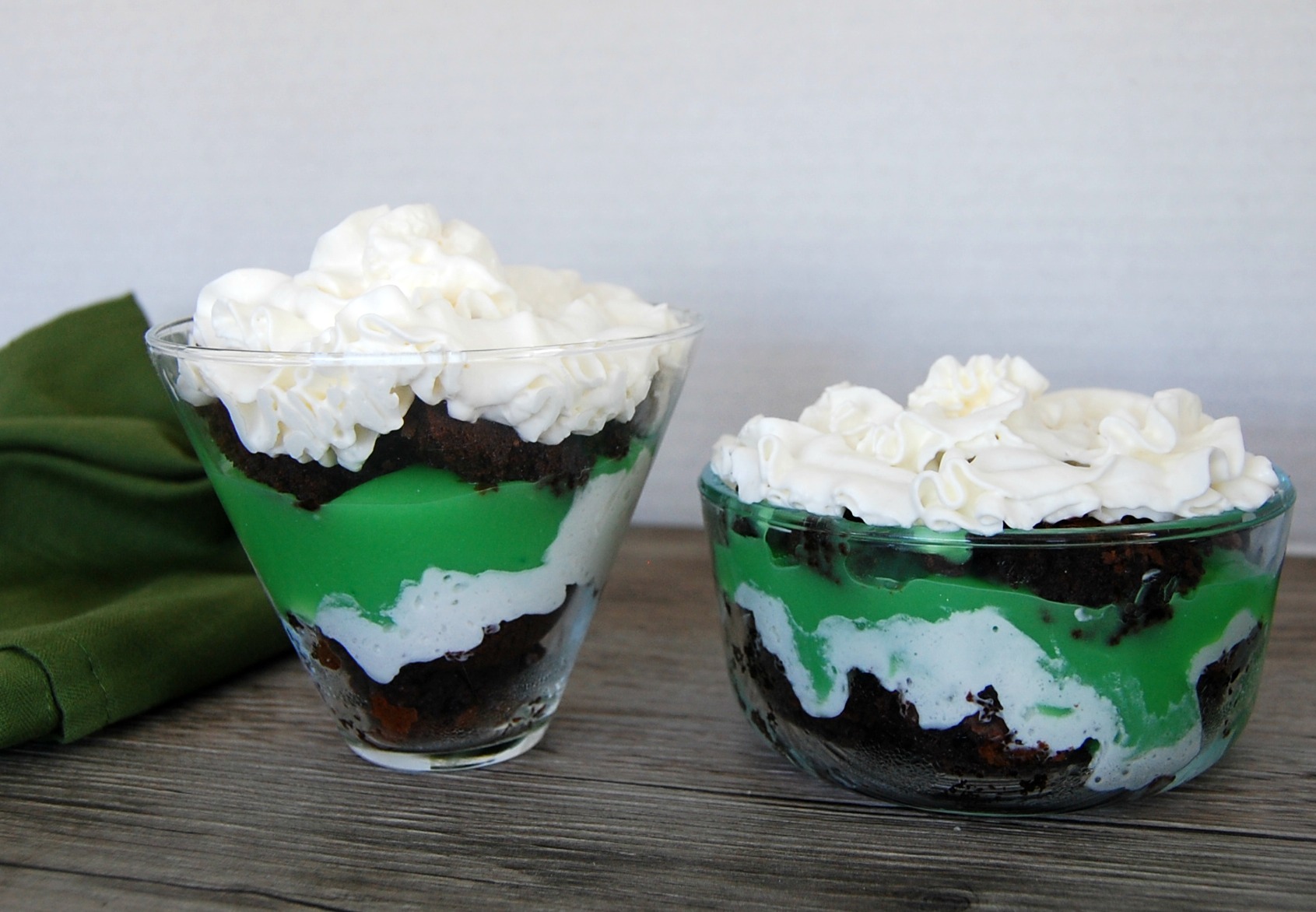 This will be one of the easiest recipes you have ever made – I promise. And, if your family is like mine – they will gobble this up in no time! We really loved it.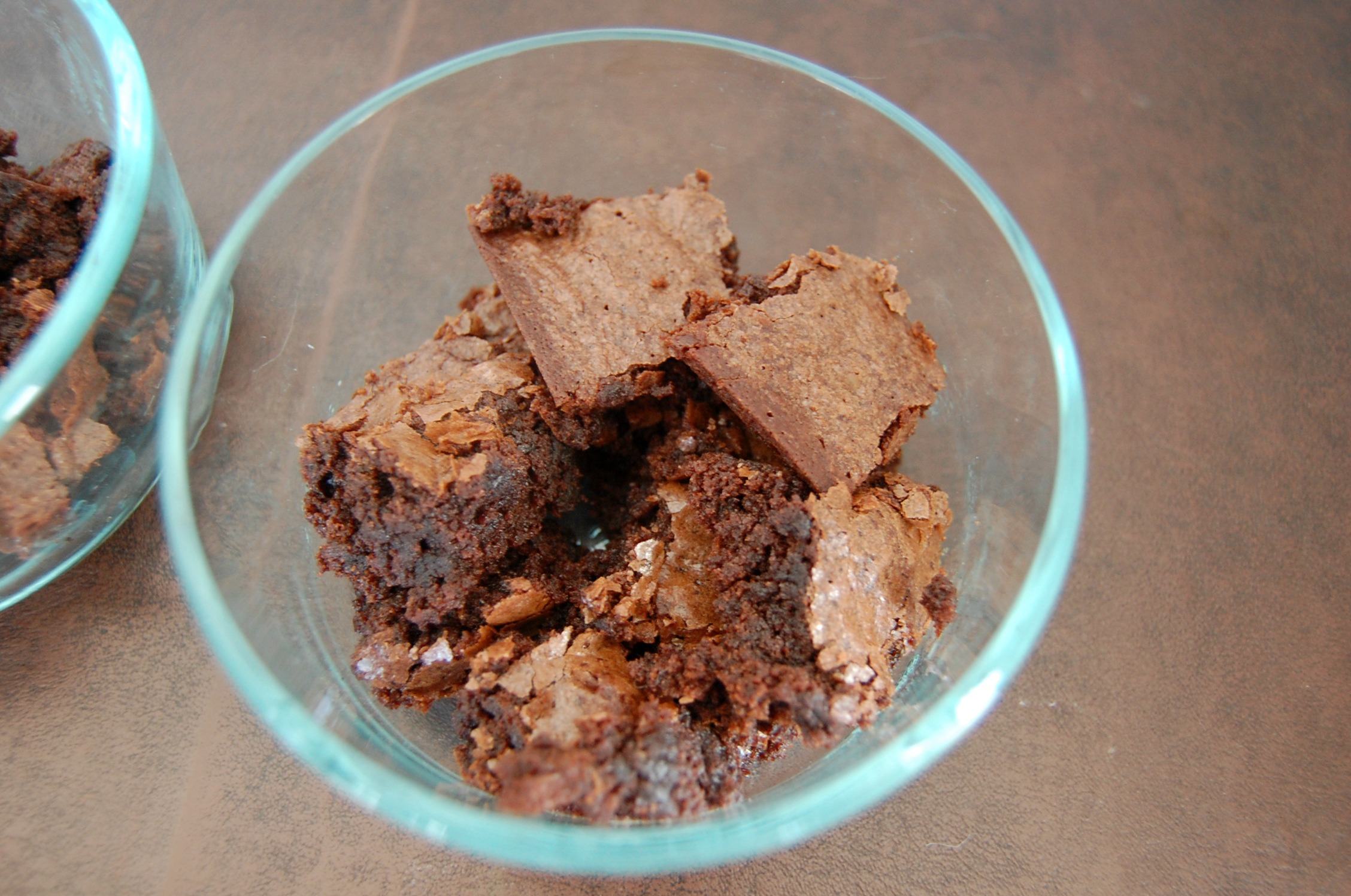 To make Mint Chocolate Brownie Parfait you'll need:
1 pan of brownies
*If you do not have mint pudding add 1 – 2 tsp peppermint extract to brownies when making it*
1 vanilla pudding OR mint pudding mix already made with green food dye added
Whipped cream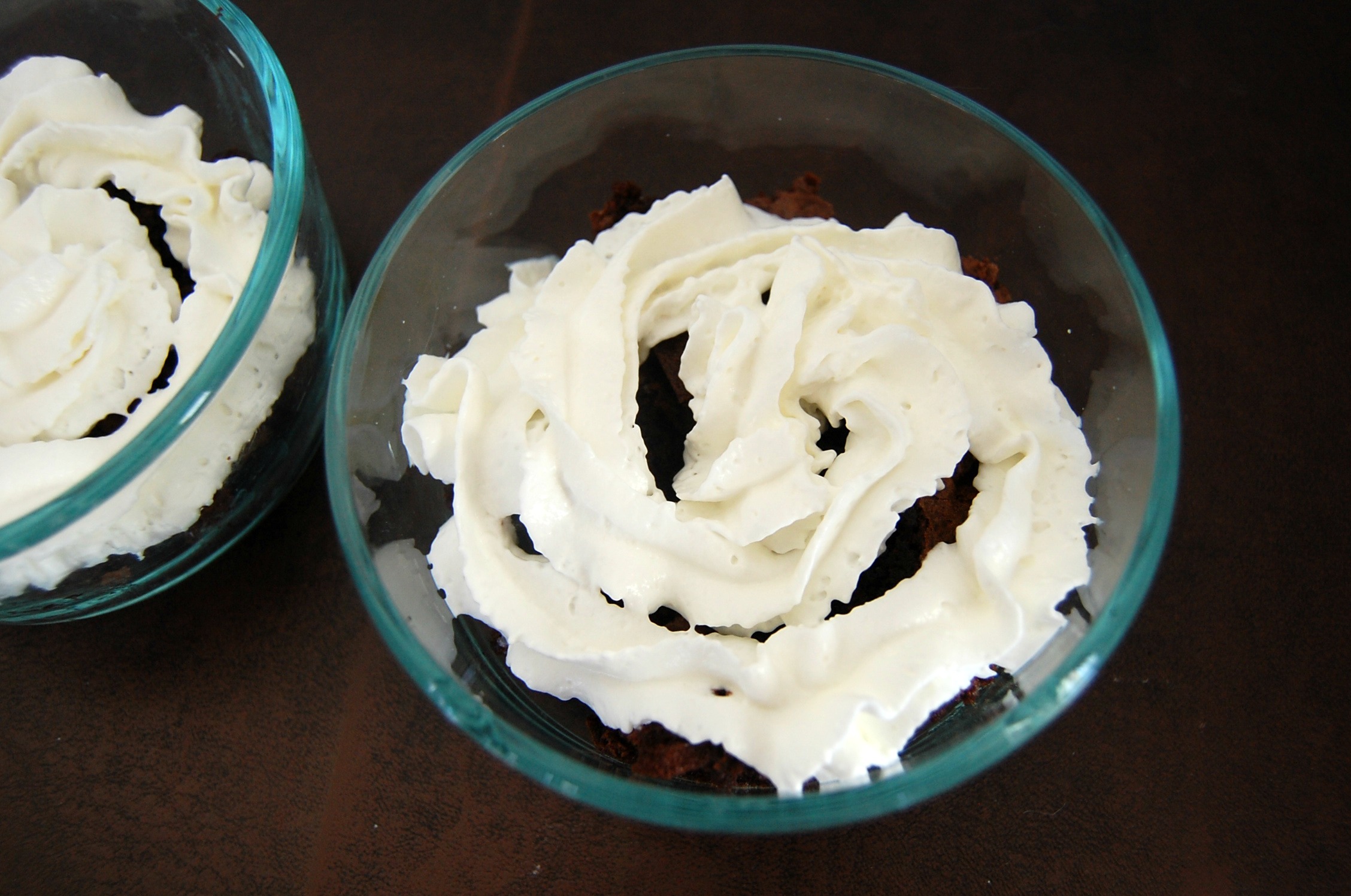 To put together your parfait:
Cut up brownies into very small squares
Begin layers for parfait with brownie bites
Top with layer of whipped cream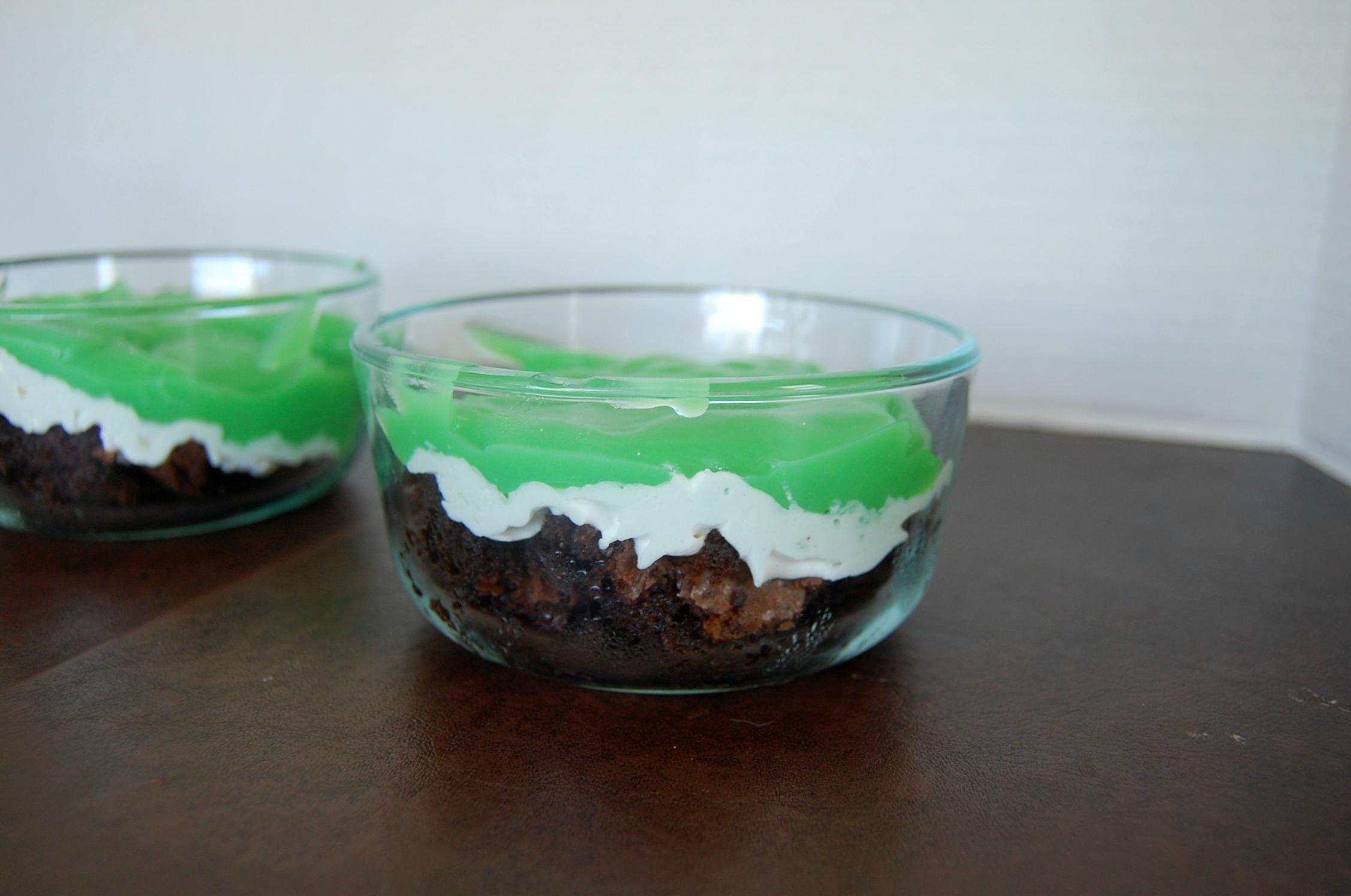 Top with layer of pudding
Repeat until you're out of room or ingredients!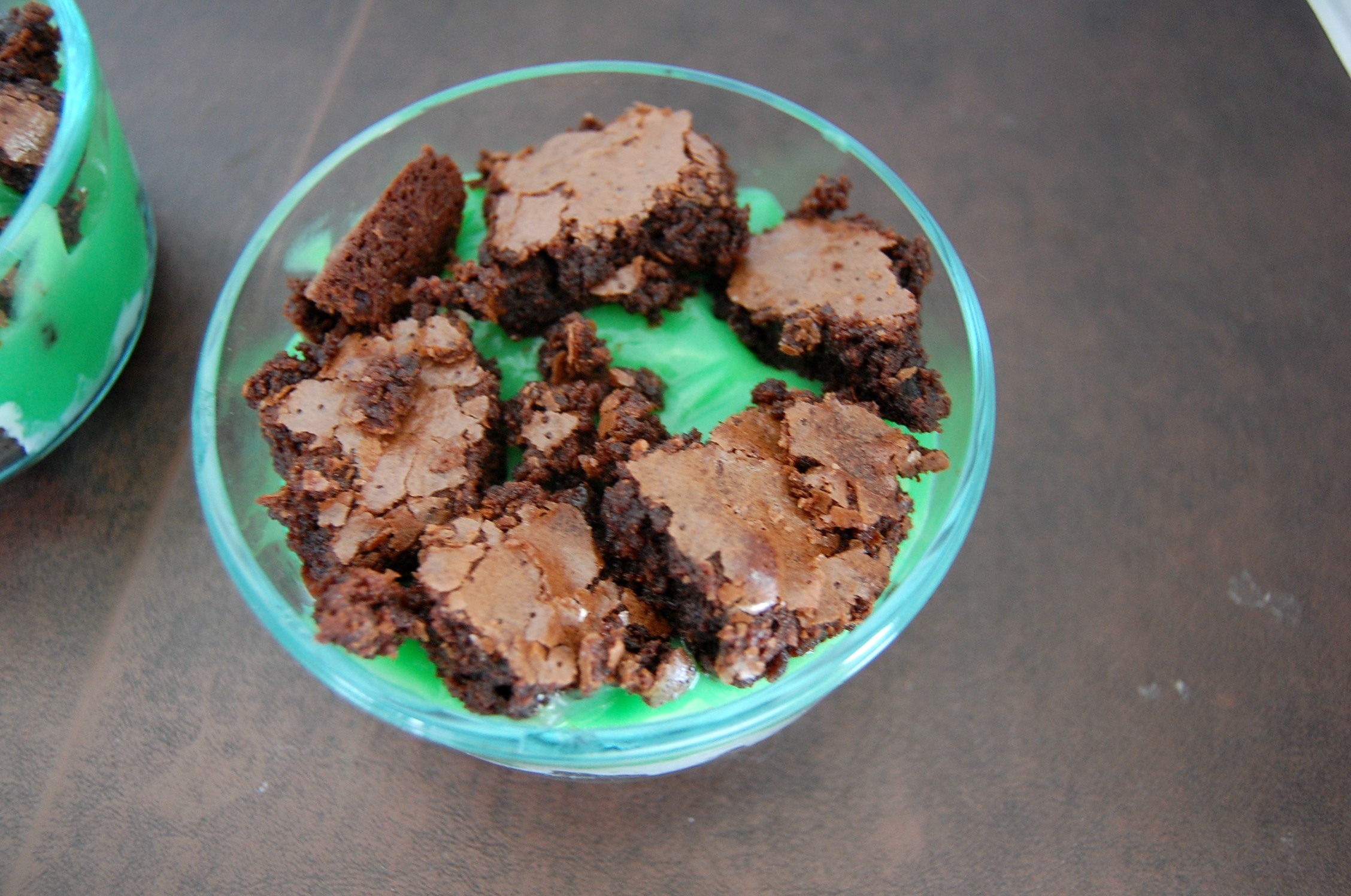 So easy and so yummy!
You guys! How are you going to spend your Tax Refund this year? How are you going to make your refund dollars go the farthest??? I know you're going to be at Walmart so make sure to check out the Family Mobile Plus Plan – you're going to LOVE IT!