Jellybean Fudge is the perfect treat for Easter! Creamy white fudge loaded with tasty jellybeans! A great dessert with a holiday candy favorite mixed in.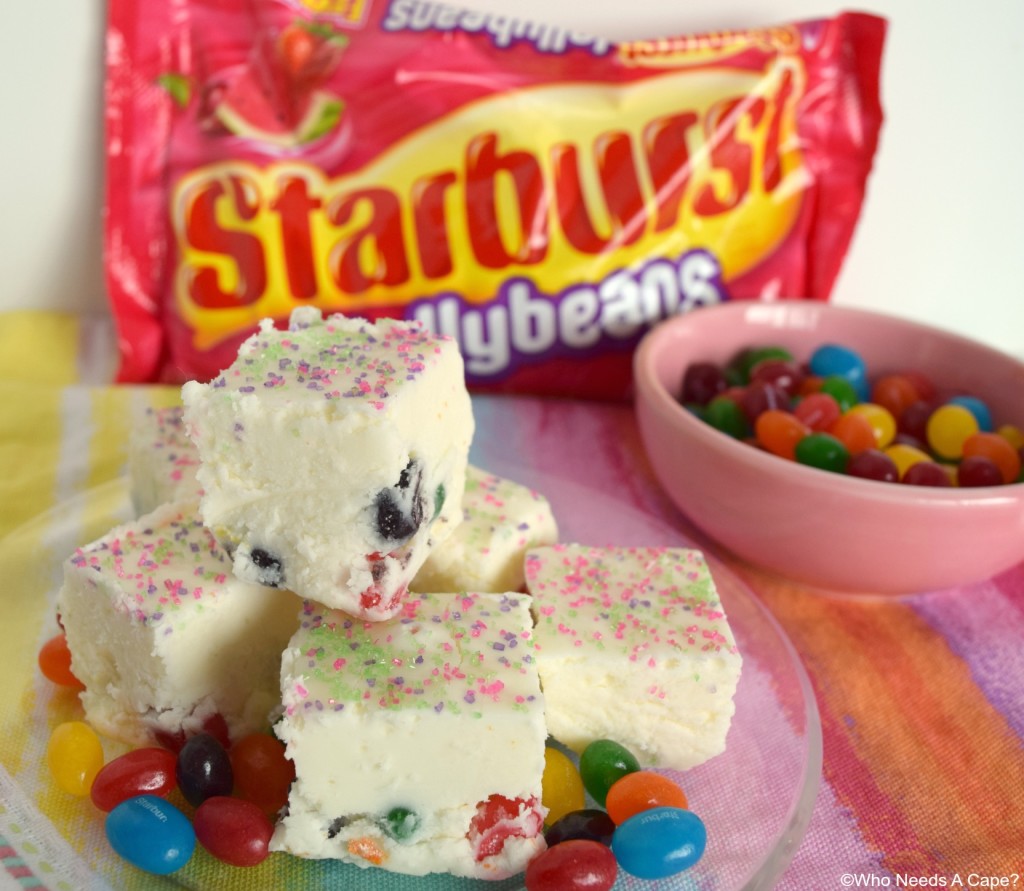 This shop has been compensated by Collective Bias, Inc. and its advertiser. All opinions are mine alone. #StarburstJellybeans #Kroger #CollectiveBias
I'm not sure if you're aware, but Easter might be one of my favorite holidays ever. Why? Jellybeans. The End. Not just any Jellybean, but my absolute favorite treat of all time? Starburst® Jellybeans. It's a true story. If you follow Who Needs a Cape? on Facebook you have probably heard me talk about them. (ps my mouth is watering as I write about my Starburst® Jellybean love).
This year I wanted to have even more ways to enjoy Starburst® Jellybeans. I mean there is a limit to how many bags I can eat (no there isn't but it sounds better if I say there is right?). I decided to make a sweet creation of Jellybean Fudge, because why wouldn't I? It actually seems so natural for me – a way to combine fudge and Jellybeans? Yes, sign me up!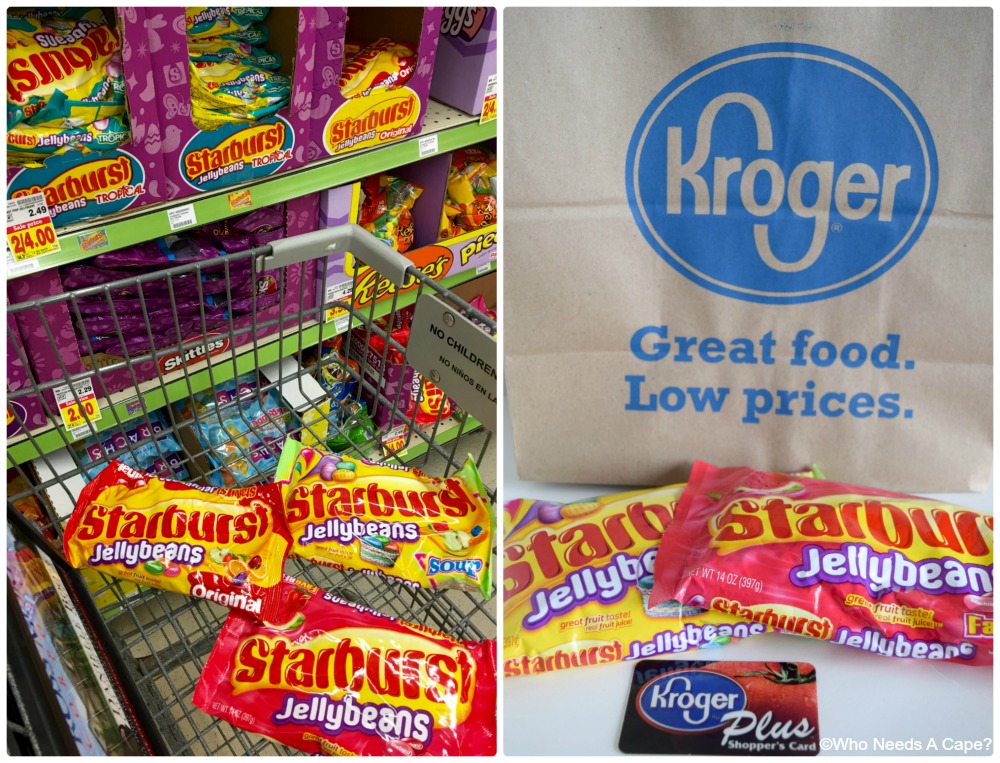 I'm going to test your Starburst® Jellybean knowledge. Did you know there are 3 different bags to buy (notice I did NOT say choose from – you're going to want all 3 so just go ahead and save yourself the trouble. When you're at Kroger, buy all 3). There are Starburst® Original, Starburst® Sour, and last but not least Starburst® FaveREDS Jellybeans.
While I was skipping (yes I was happy enough to skip) through Kroger, I was trying to decide which Starburst® I wanted to make into my Jellybean Fudge (the answer *spoiler* is Original). Kroger had all 3  Starburst® Original, Starburst® Sour, and Starburst® FaveREDS Jellybeans! YEA Kroger!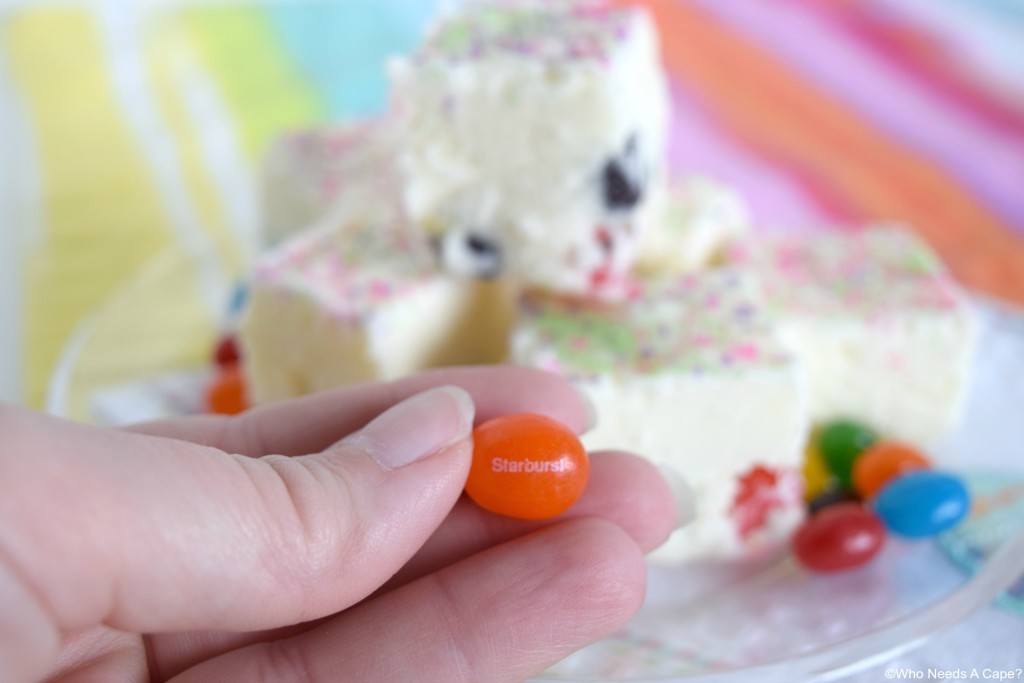 I know you're asking yourself why this crazy lady is so obsessed with  Starburst® Jellybeans. I'll tell you that's it's not just me! Starburst® Jellybeans are the #1 selling jellybean at Easter! See? I'm not the only obsessed lady! Not only do they go great in my Jellybean Fudge, they are the perfect candy snack for in the bowl on the table, the Easter Baskets, and surprise presents for me (If you need my address…).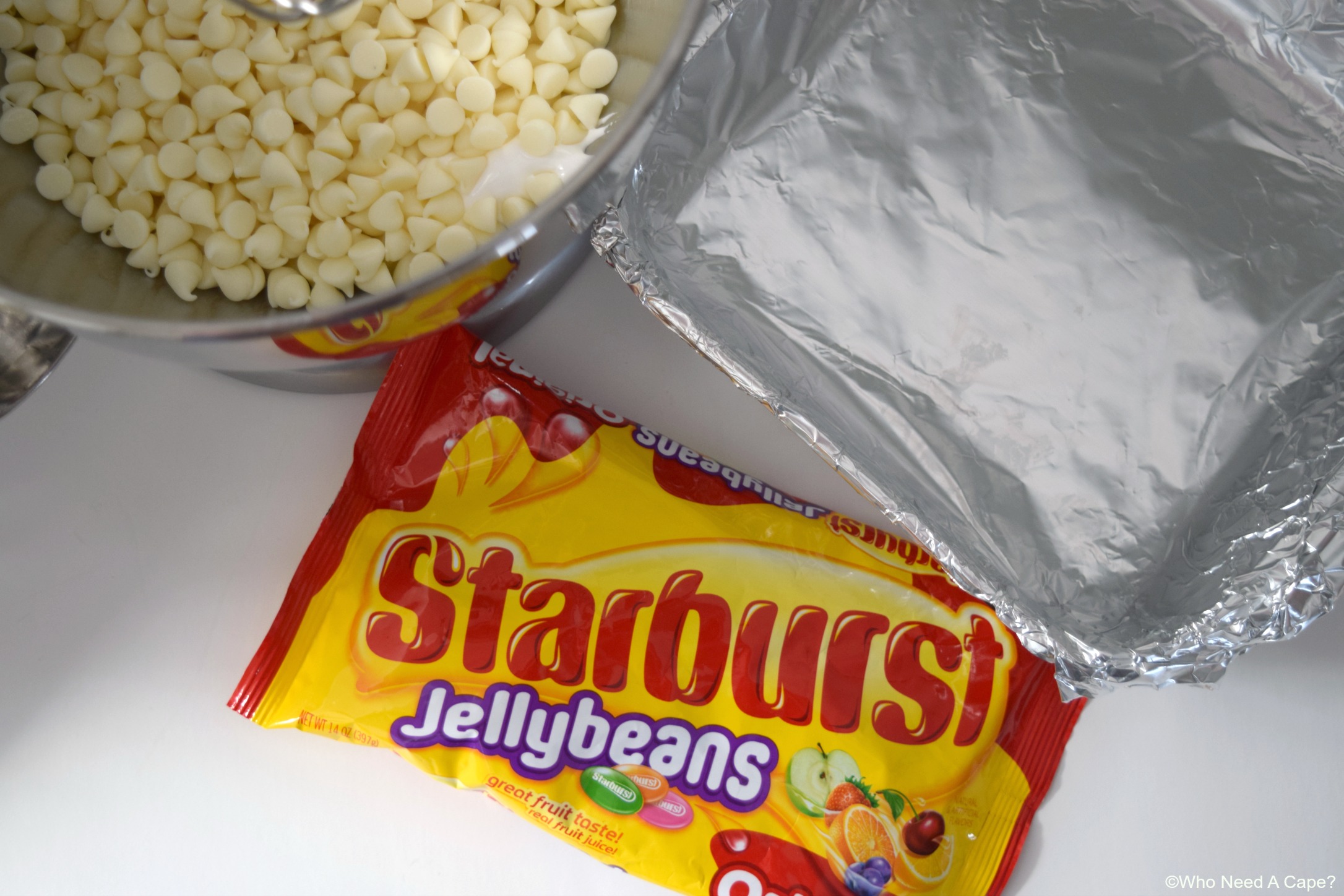 Ok so on to my Jellybean Fudge. It's going to be the showcase of my dessert on Easter. I love that I can sit it out and not only is it beautiful, but everyone is going to love the taste! It will be a hit at any Spring Celebration this year I promise you!
So you're going to need (don't worry keep scrolling for a printable version of this recipe):
3 cups granulated sugar
3/4 cup (1.5 sticks) unsalted butter
A pinch of kosher salt
1 cup heavy cream
2 cups white chocolate morsels
7oz jar marshmallow creme
1.5 cups Starburst® Jellybeans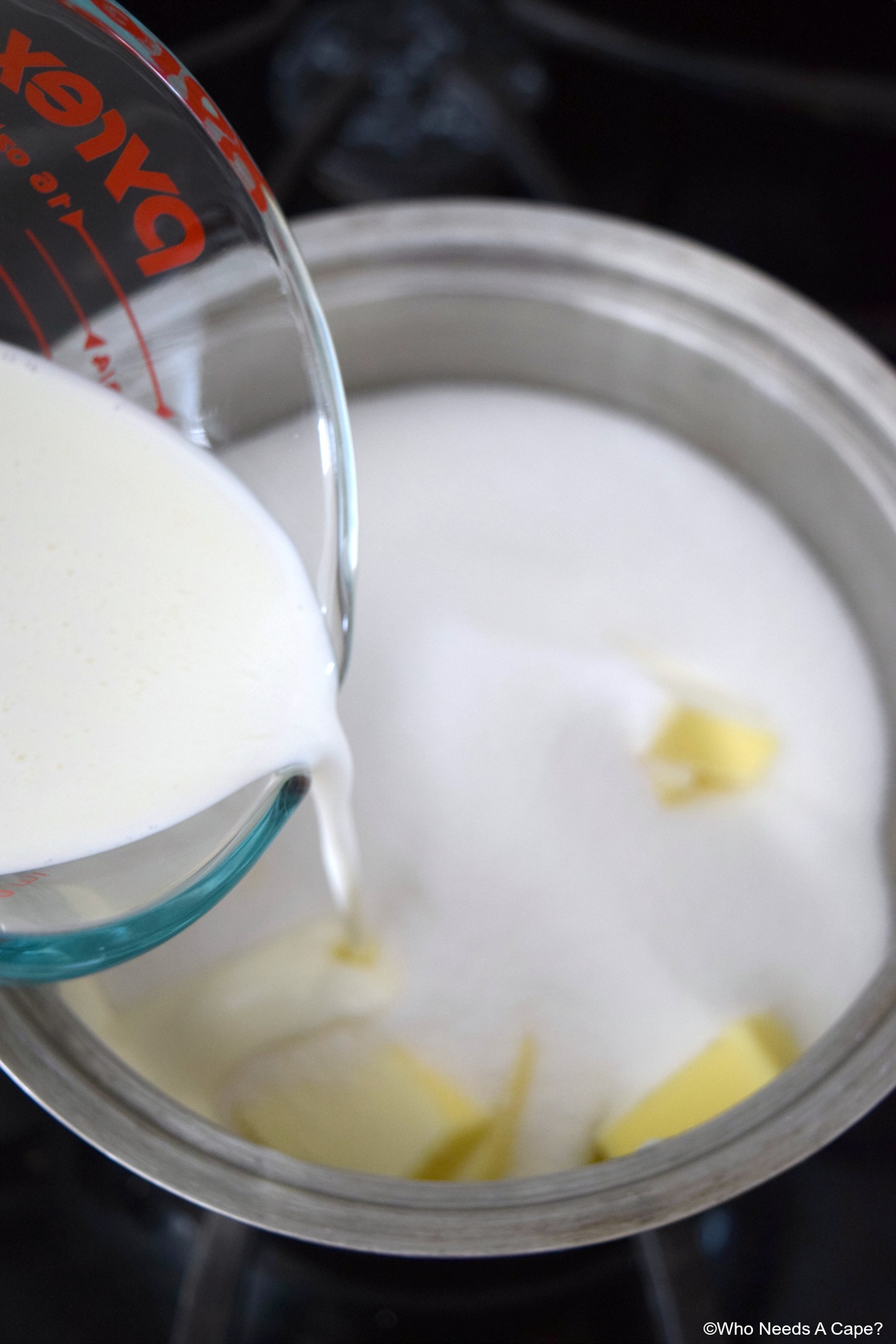 Line a square baking dish, mine was 9×9 with aluminum foil, leave some extra at the top so you will have handles to lift hardened fudge out of the pan.
In a large saucepan over med-high heat, add sugar, butter, salt and heavy cream. Stir until combined. Allow mixture to come to a rolling boil, this is an active boil with bubbles everywhere. As soon as you see this, set the timer for 4 minutes and whisk continually for 4 minutes, this is the most IMPORTANT step. Turn heat off and remove from heat immediately.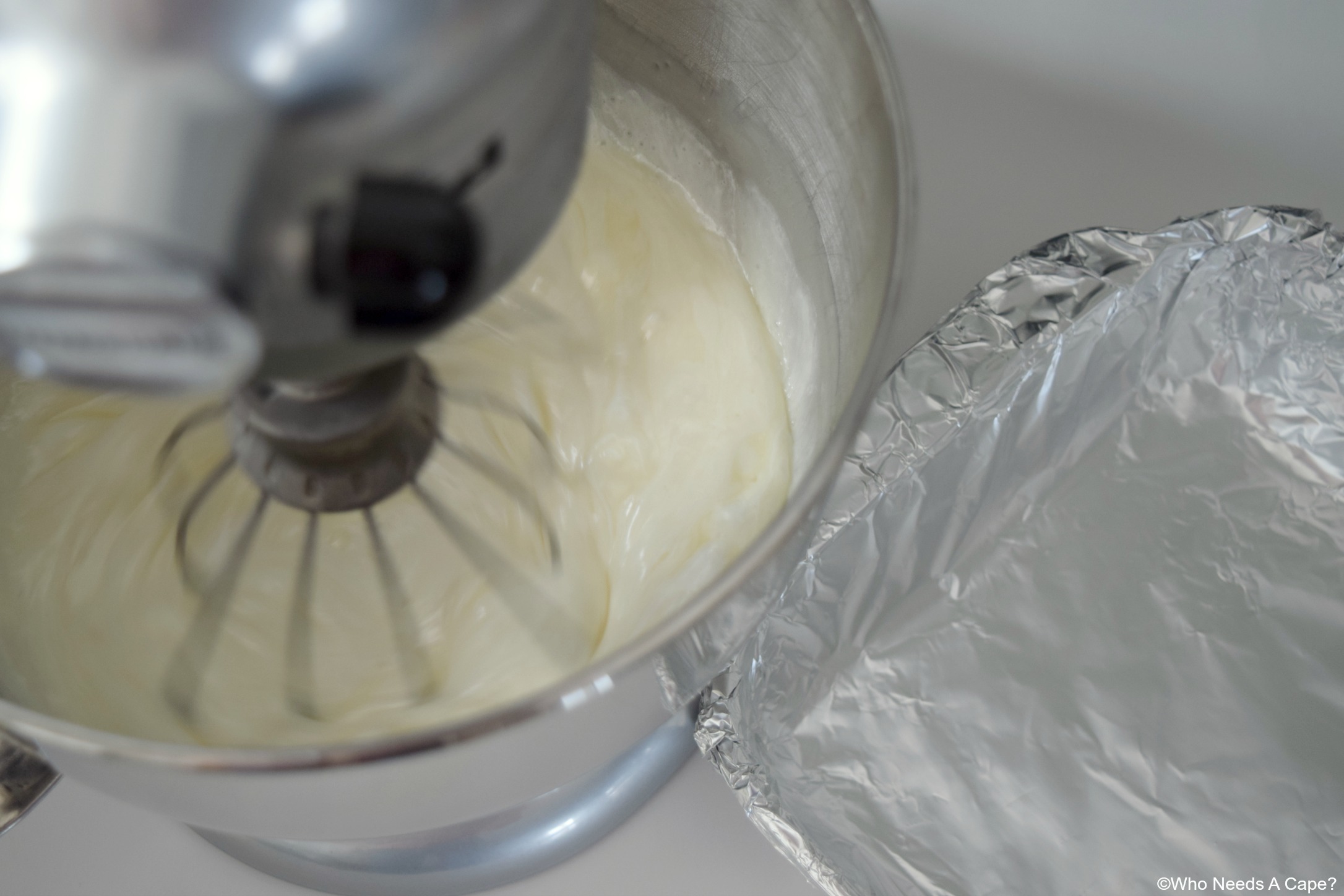 For this next step using an electric mixer (I used my Kitchen Aid). Add marshmallow creme and white chocolate morsels into bowl, pour hot sugar mixture into bowl of electric mixer.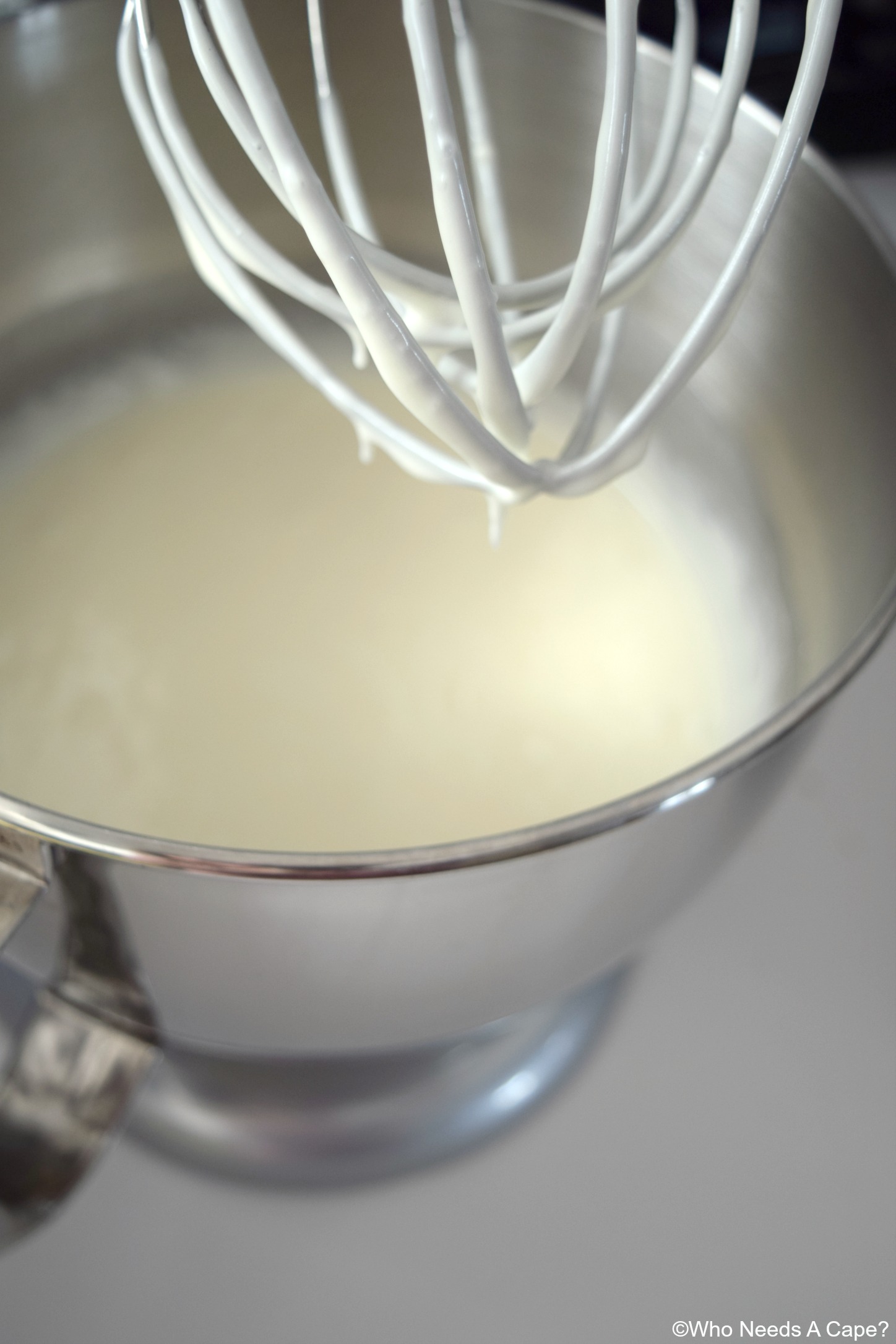 The mixture will be thick, make sure you combine thoroughly, mixing approximately 1 minute.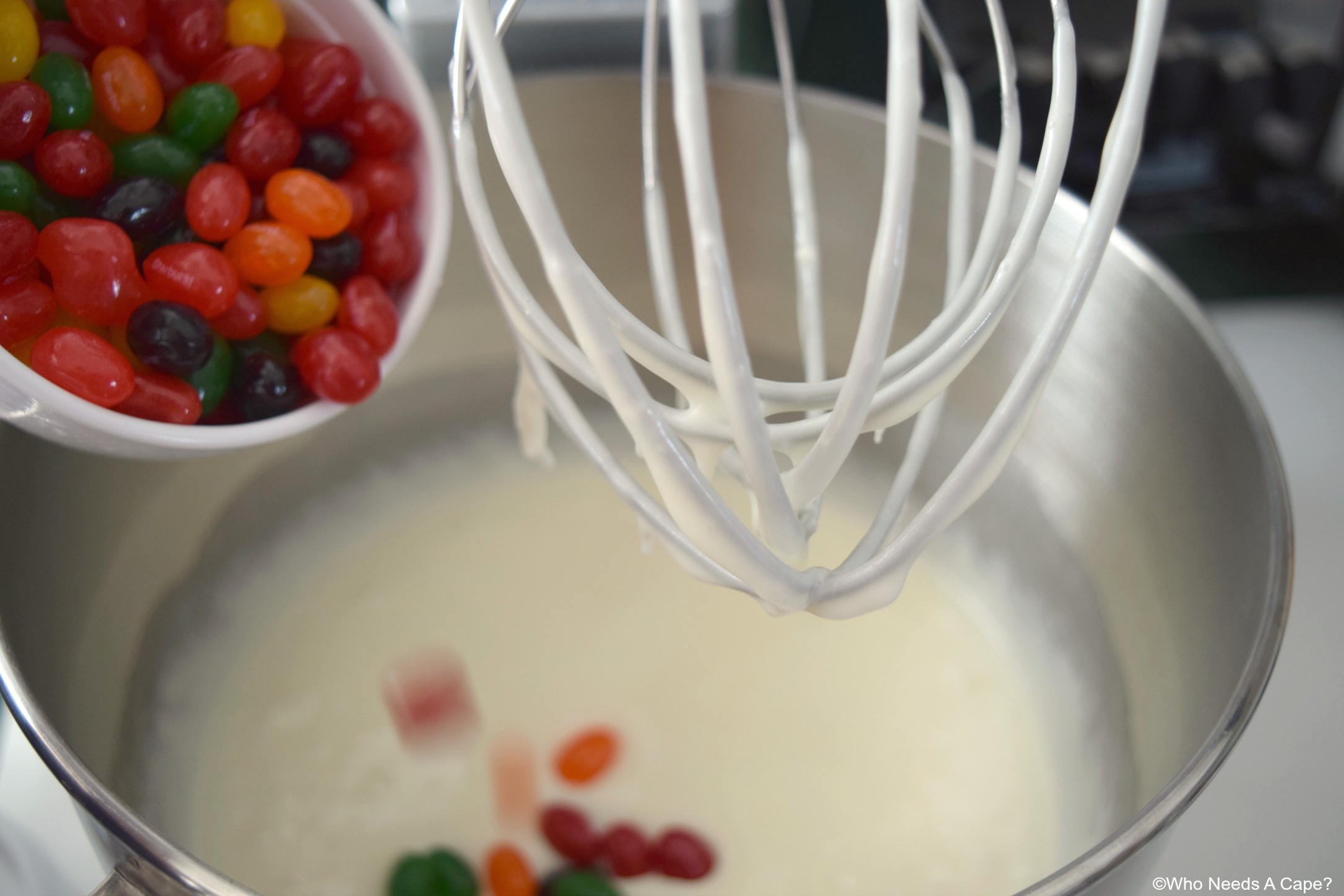 Mix in Starburst® Jellybeans.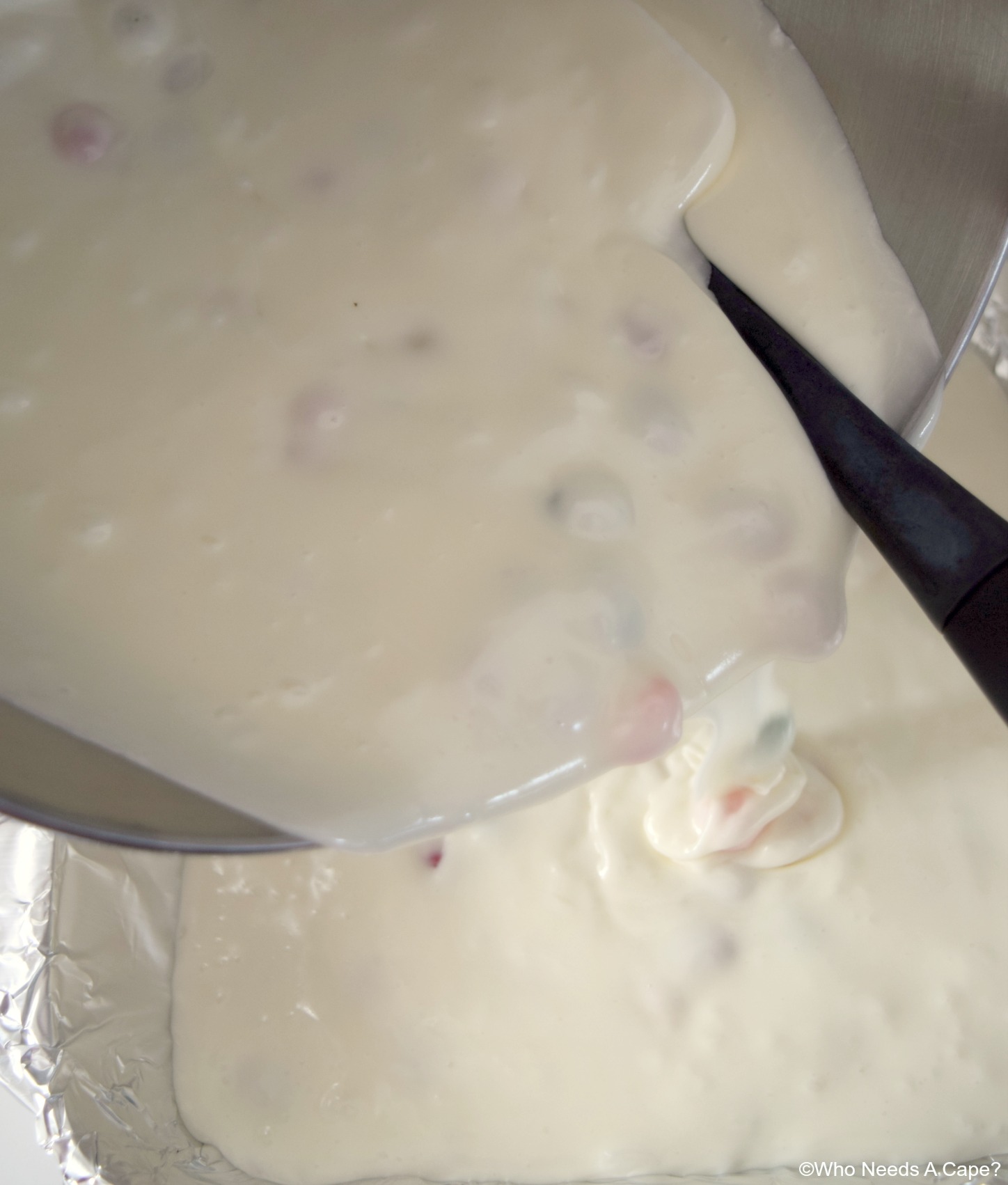 Pour into lined pan.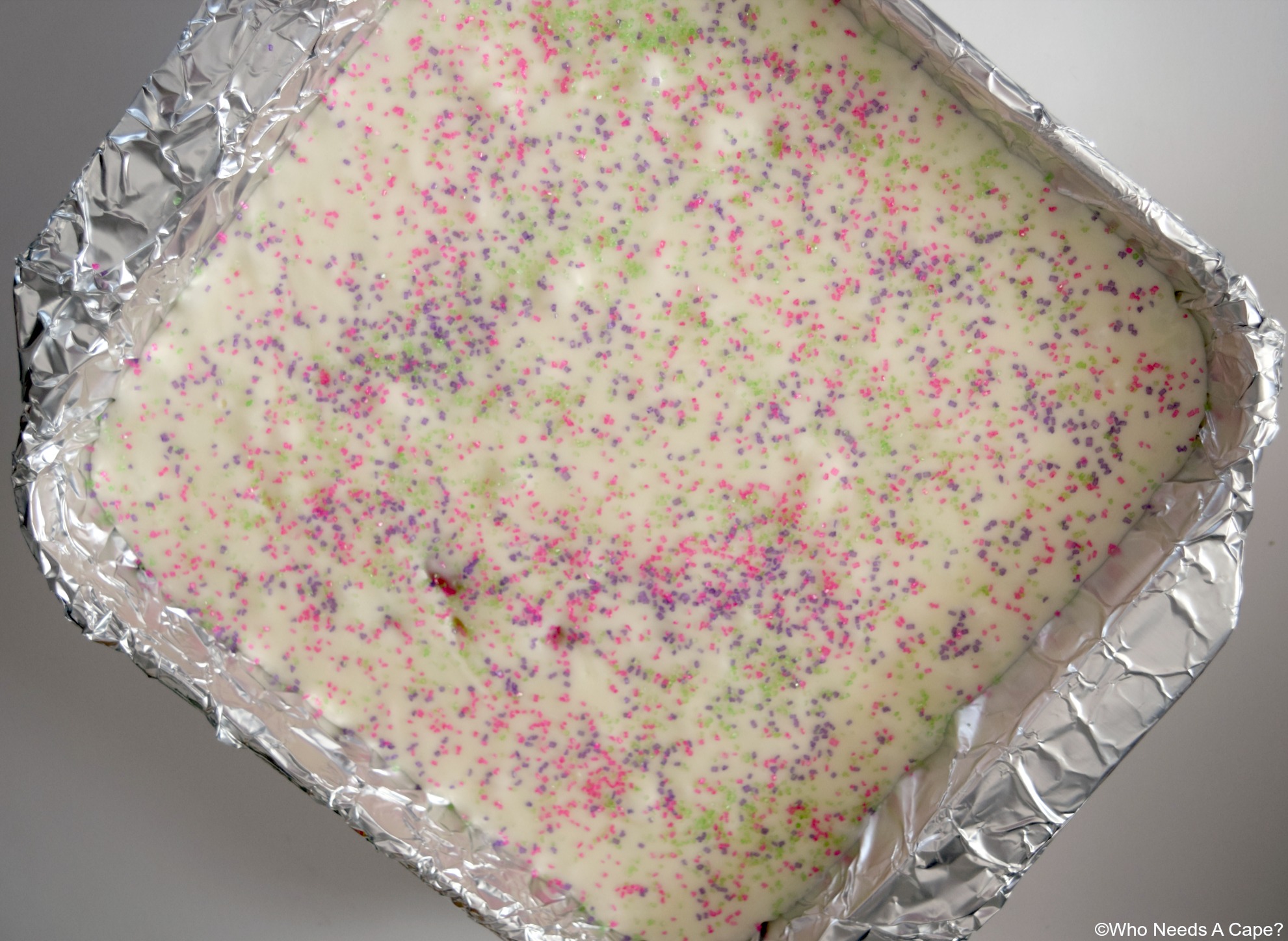 Refrigerate 4 hours to firm up. When ready to cut, allow to sit at room temp 20 minutes. Lift fudge out of the pan with edges of foil, cut on cutting board into desired size pieces. Keep refrigerated when not serving.
NOTE: This makes a BIG batch of fudge, you will want to share! 🙂
So, now you know how I'm doing Easter! How are you going to do Easter with Starburst® Jellybeans? Baskets, Desserts, Snacks, Goodies, or do you just eat them out of the bag? Let me know! Be sure to stock up next time you're at Kroger!
Jellybean Fudge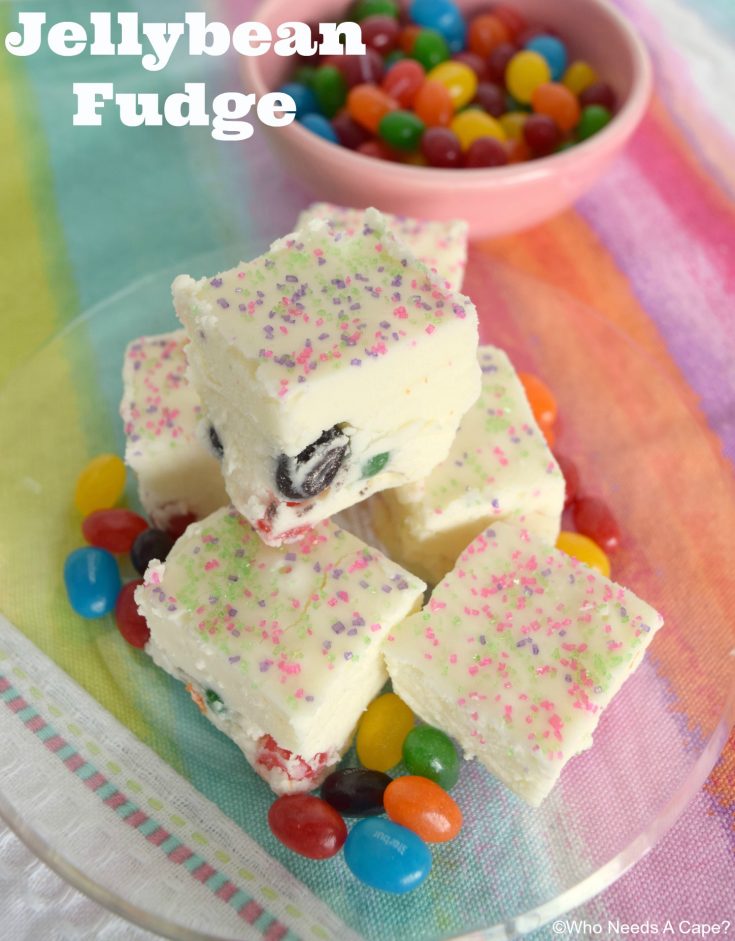 Ingredients
3 cups granulated sugar
3/4 cup (1.5 sticks) unsalted butter
A pinch of kosher salt
1 cup heavy cream
2 cups white chocolate morsels
7oz jar marshmallow creme
1.5 cups Starburst® Jellybeans
Instructions
Line a square baking dish, mine was 9x9 with aluminum foil, leave some extra at the top so you will have handles to lift hardened fudge out of pan.
In a large saucepan over med-high heat, add sugar, butter, salt and heavy cream. Stir until combined. Allow mixture to come to a rolling boil, this is an active boil with bubbles everywhere. As soon as you see this, set timer for 4 minutes and whisk continually for 4 minutes, this is the most IMPORTANT step. Turn heat off and remove from heat immediately.
For this next step using an electric mixer (I used my Kitchen Aid). Add marshmallow creme and white chocolate morsels into bowl, pour hot sugar mixture into bowl of electric mixer. The mixture will be thick,make sure you combine thoroughly, mixing approximately 1 minute. Mix in Starburst® Jellybeans.
Pour into lined pan. Refrigerate 4 hours to firm up. When ready to cut, allow to set at room temp 20 minutes. Lift fudge out of pan with edges of foil, cut on cutting board into desired size pieces. Keep refrigerated when not serving.
NOTE: This makes a BIG batch of fudge, you will want to share! 🙂
Notes
If desired, rough chop Starburst® Jellybeans with a knife prior to adding into mixture. I kept them whole because they are so pretty! When cutting fudge, pieces may not come out completely square due to the jellybeans.

Recipe adapted from: Shugary Sweets