A French Vanilla Martini will transport you a world away. This easy to make cocktail is great for parties, it is simply delicious!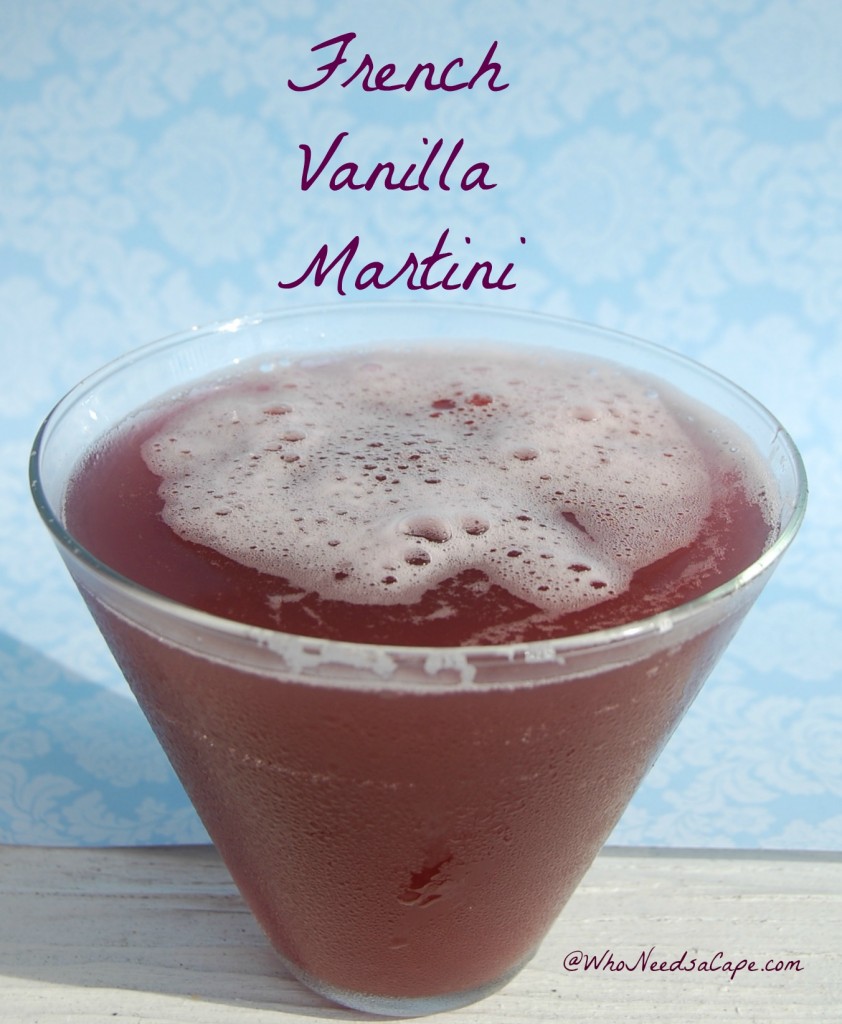 Have you ever had a French Martini? Either yes or no – the French Vanilla Martini is a martini do definitely try! It's sweet and fruity and delish!
I almost didn't make this because Chambord is quite pricey – but then when I was shopping for it I found a (much cheaper) Raspberry Liquor that worked just fine. If you have the Chambord or it's your favorite, by all means, use that. But if you're like me and a little on the cheap side, the liquor worked perfectly in my opinion.
As with some of the other "martinis" that I have made, this is one that anyone can make and drink.  It has enough fruit juice in it and a bit of liquor instead of all vodka. It's very yummy!
If you like the French Vanilla Martini I'll suggest that you check out: