Bolognase Sauce is SO easy to make. Don't be scared to make Spaghetti Sauce from Scratch – a few ingredients and a little time is all you need!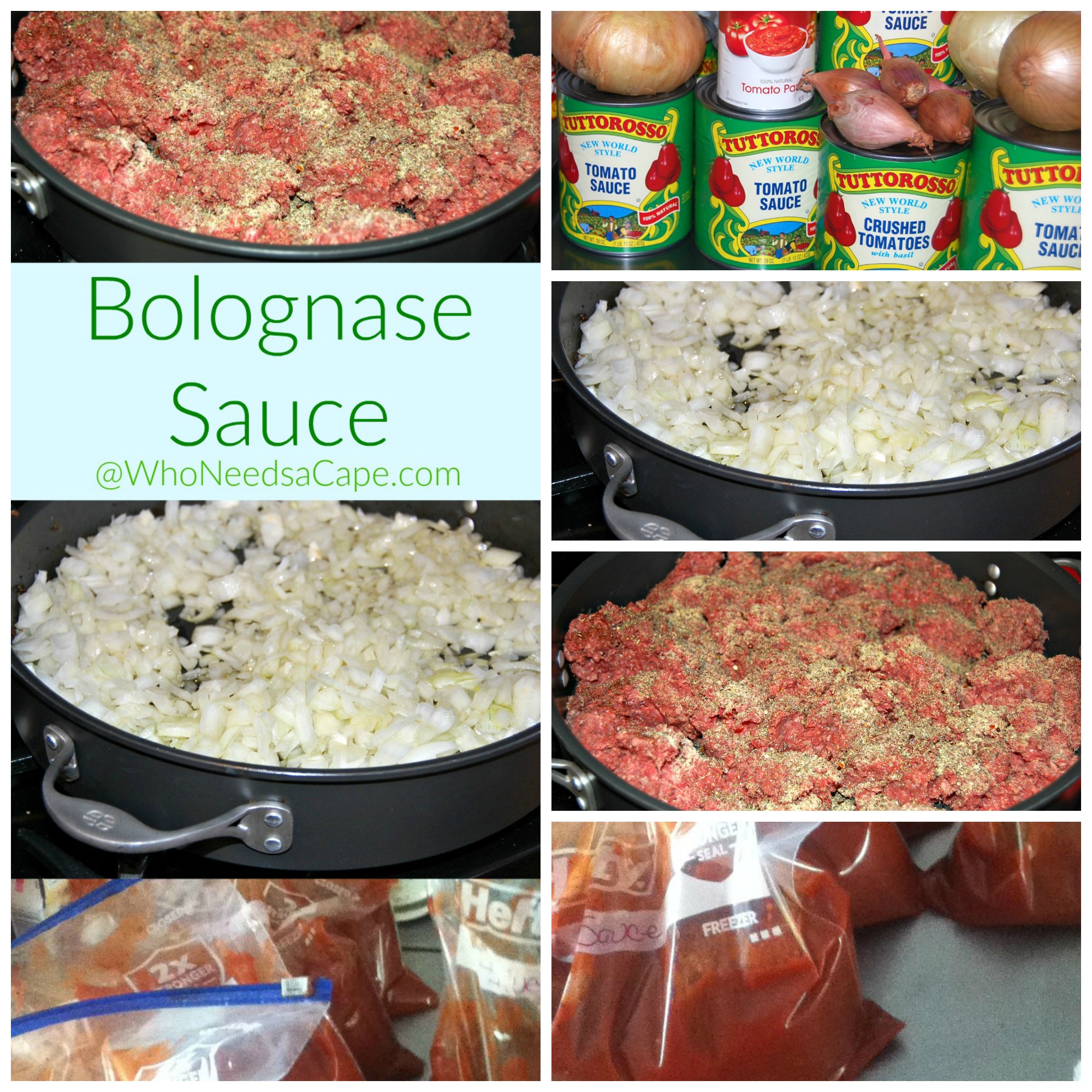 As a girl who has 100% Dutch heritage, I feel a little weird writing about and sharing a spaghetti sauce recipe.  I can hear it now, "what does she know?"  Well, depends on the day, but in this case a lot!  I got this recipe from a friend at my old work.  His parents were born and raised in Italy.  So, yes yes I am qualified!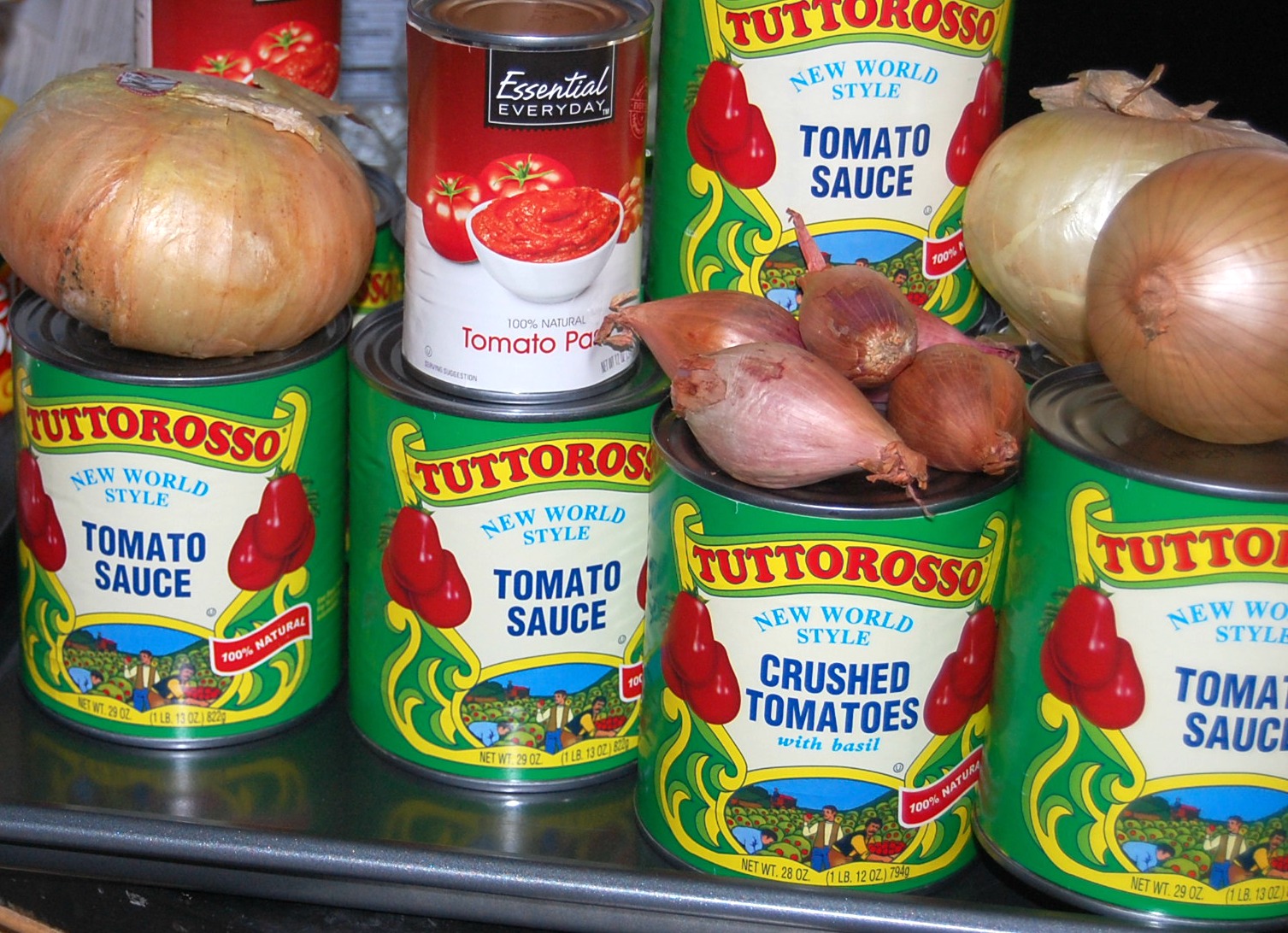 Part two is that I feel funny writing this down cause it's SO EASY!!!!  Seriously.  EASY!  Anyone can make this.  So let's get down to business ok?
First – how I roll.  I make a HUGE pot of this sauce.  It's not time consuming like you are in the kitchen for 6 hours, but you do have to let this sauce cook for a while.  So you aren't a slave to the stove, but you have to be there to stir.  So why would I want to do that a lot?  I don't.  So when I go I go big.  This is the perfect freezer food.  It thaws great and all you have to do is boil noodles, heat sauce for 10 minutes and bam – there is your dinner.
Second – you can't get the measurements wrong, because for the most part there are none (although you do have to follow the can ratio's).  But seriously, when you're making a big old pot of gravy you do not need to measure how much Italian seasoning you put in.  Really.  Make it however flavorful you and your family like!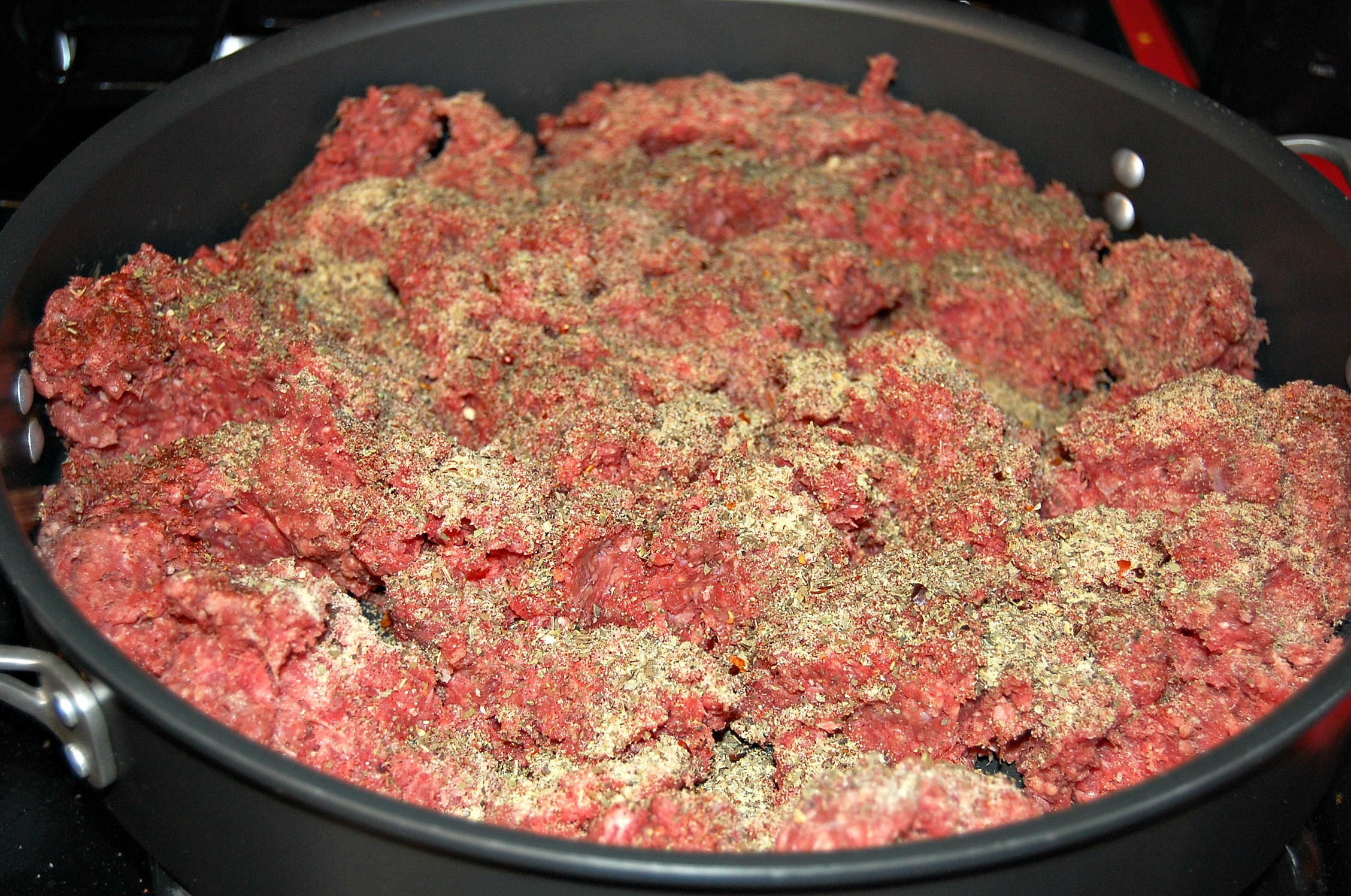 Third – play around with this.  If you don't like ground meat in your sauce, don't use it.  Consider putting some big slice of beef in and letting it simmer and taking it out before serving (We have used a cheap shank and removed it before eating – the beef flavor gets in but you aren't eating the tough meat).  Many people will use a meat loaf mix (Pork, Hamburg, and Veal).  I love love love that flavor combo but I do my sauce cheap so plain old hamburg it is!  This isn't rocket science.  It's delicious sauce.
ps all of my pictures are for a doubled recipe of this!  So if it looks really large – it is!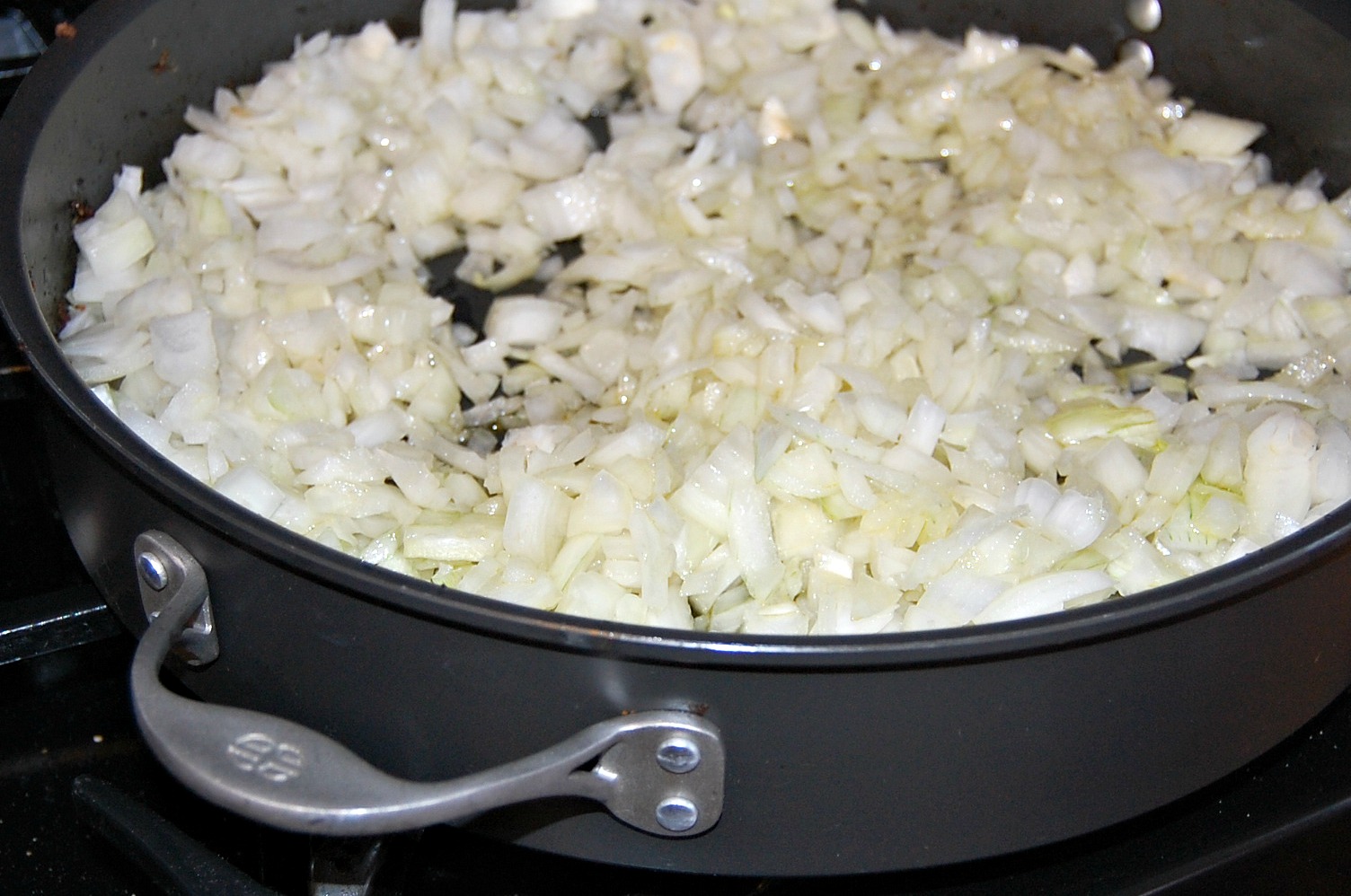 By the way, if you buy on sale this is actually pretty cost effective too!  Rounded off the meat cost me $17, the tomatoes $8, onions, shallots and garlic $5.  So a total of  $30 or so to make 7 full meals (well plus pasta).  Not too shabby.