This shop has been compensated by Collective Bias, Inc. and its advertiser. All opinions are mine alone. #AHealthyHolidays #CollectiveBias
Chocolate Cranberry Cheesecake Trifle is an easy to prepare holiday dessert that feeds a crowd. With delicious layers, this sweet treat is a winner!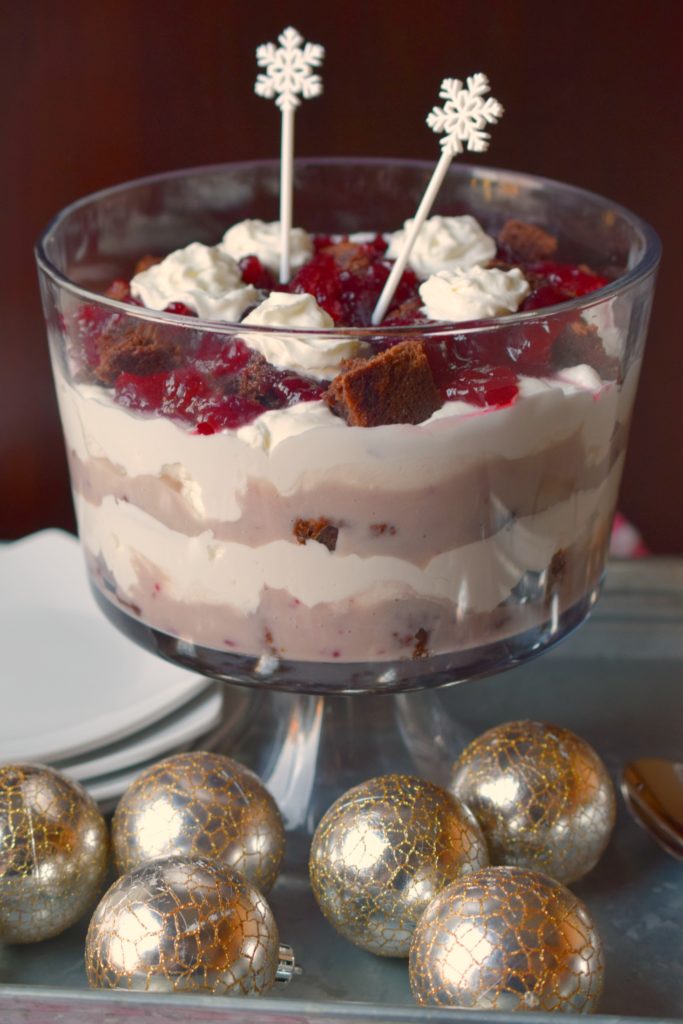 Is there anything better than the arrival of the holiday season? The excitement, the expectations, the fun, and merriment all around, it is simply amazing! The ramp up of holiday events starts at my house the third week of November as my daughter arrives back home from college for Thanksgiving break. This officially signals the start of the holiday season.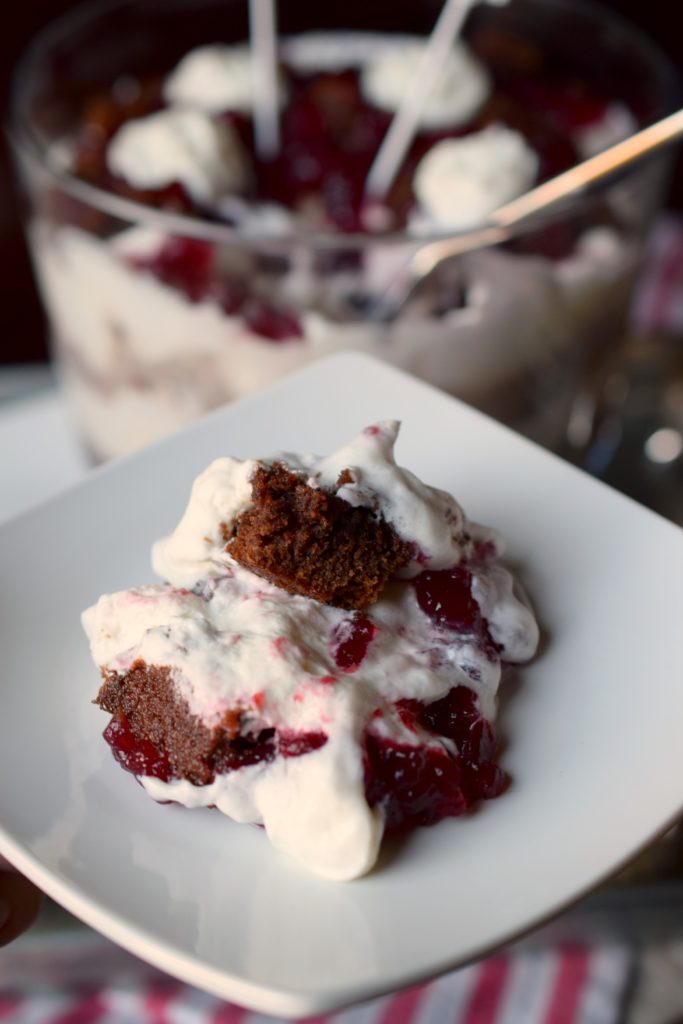 With all the added activities and festivities during the holidays, I have to start planning early. I try to get all of my menu plans ready for big holiday gatherings, organizing things in advance just makes the holiday season easier. Everything from compiling shopping lists and stocking my pantry, linen closet, and even my medicine cabinets.
Yes, my medicine cabinet! I like to have all of my ducks in a row during the most wonderful season because it can also be a season of "germs" too. Keeping my medicine cabinet nicely supplied with over the counter items that will help my family during "germ season".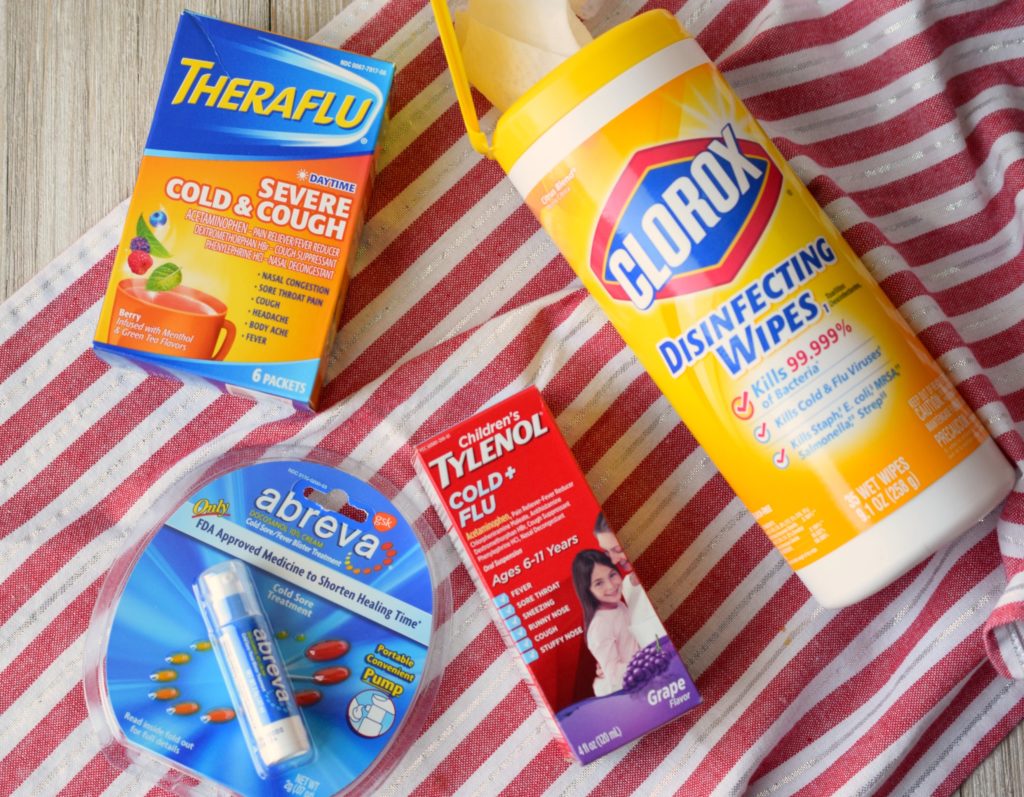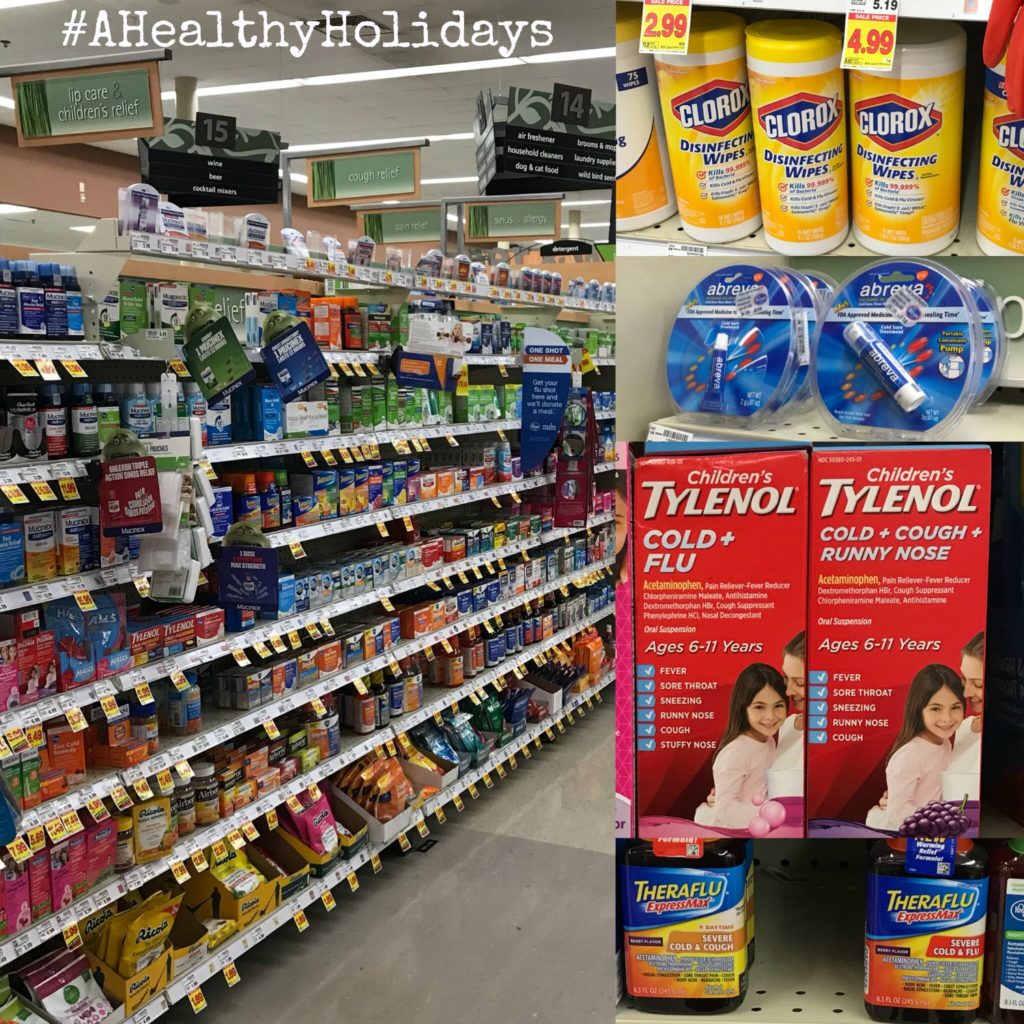 A quick trip to Kroger and I'm all stocked up and ready for the influx of germs no matter where they come from.
Clorox Disinfecting Wipes – I keep a canister of these in every single bathroom in our house. You'll also find them in my kitchen because they kill 99.9% of germs that can live on surfaces** for up to 48 hours! 48 HOURS yikes!!! Plus they kill Staph, E. Coli, Salmonella, Strep AND Clorox Disinfecting Wipes kill 99.9% of Viruses* and Bacteria! WOW! (use as directed)
Abreva Pump – Nothing heals your cold sore faster than Abreva among OTC cold sore treatments, and who wants to deal with a cold sore during the holidays, no one! Easy to apply, Abreva is proven to heal cold sores & shorten the duration of pain, itching, burning, tingling.
Theraflu Severe Cold & Cough Daytime Powder – Powerful relief without a prescription. No one has time during the holidays to feel under the weather.  The Multi-symptom severe packets: #1 cold & flu hot liquid brand for powerful symptom relief* (*Based on IRI data as of 4/23/17). The power to feel better is stocked in my medicine cabinet.
Children's TYLENOL® Cold + Flu – There's absolutely nothing worse than your little ones getting hit with germs during the holidays. No more running out on Christmas Eve, we're supplied with Children's TYLENOL® Cold + Flu. This provides multi-symptom relief from TYLENOL®, the #1 selling brand of pediatric pain reliever & fever reducer.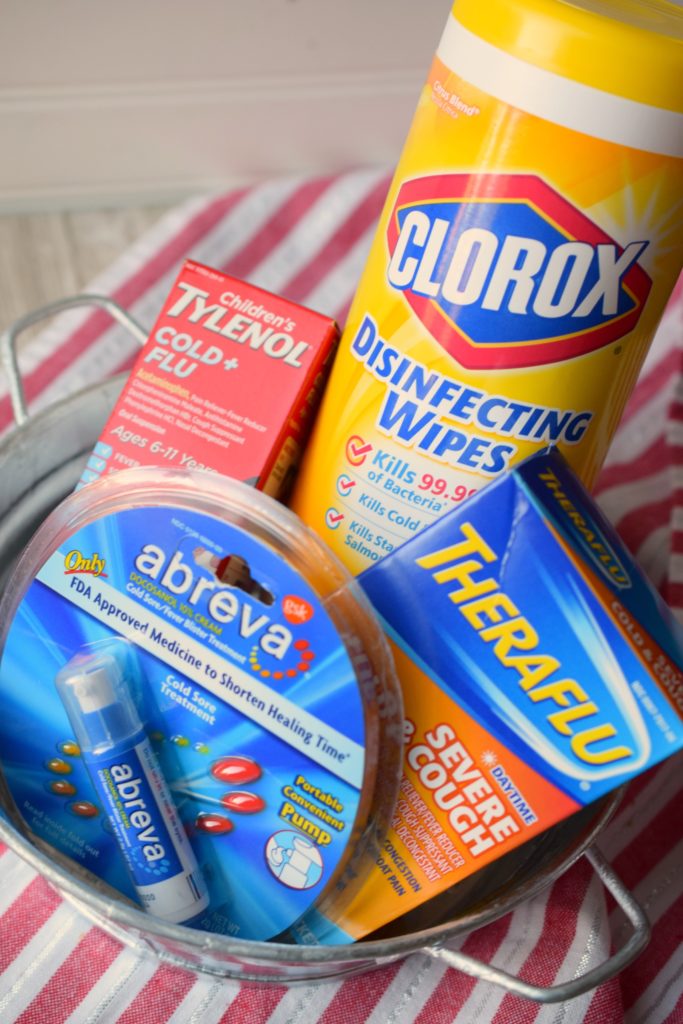 I feel good knowing we're supplied for the entire holiday season. Whether its family coming over, family staying with us, miscellaneous parties we're hosting and not to mention impromptu holiday festivities. Speaking of impromptu entertaining, it happens to everyone right? You get the call that "oh my sister and her family are going to be in our area and would like to stop by later"…inevitably it is short notice. Wanting to be a good hostess is important, I'm going to share with you a simple dessert that comes together easily and is great during the holidays. Chocolate Cranberry Cheesecake Trifle has layers of yumminess. Let me tell you how to make it for yourself.
Chocolate Cranberry Cheesecake Trifle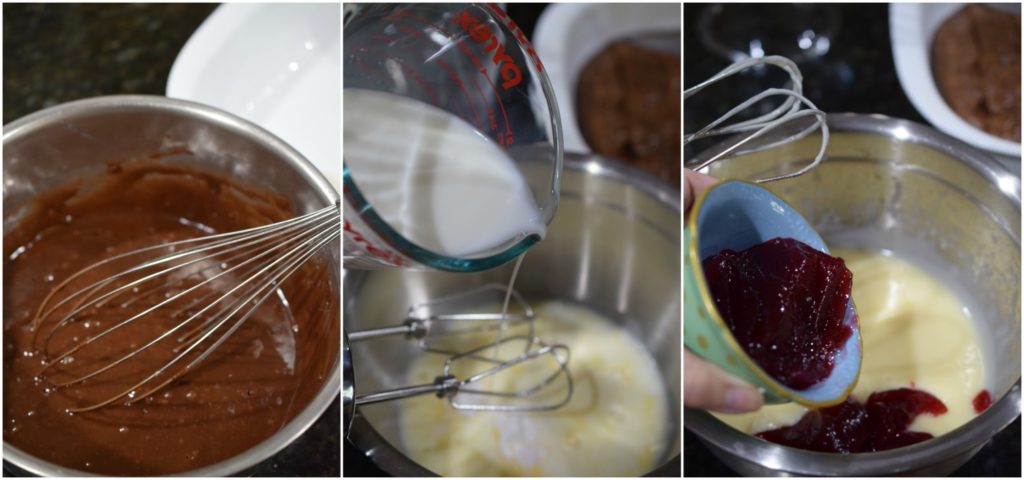 Bake a boxed chocolate brownie mix according to package directions and cool completely. Cut into small 1″ pieces when cooled. Prepare a 3.4 oz package of instant cheesecake pudding according to package directions. When done, stir in 1/2 cup of jellied cranberry sauce.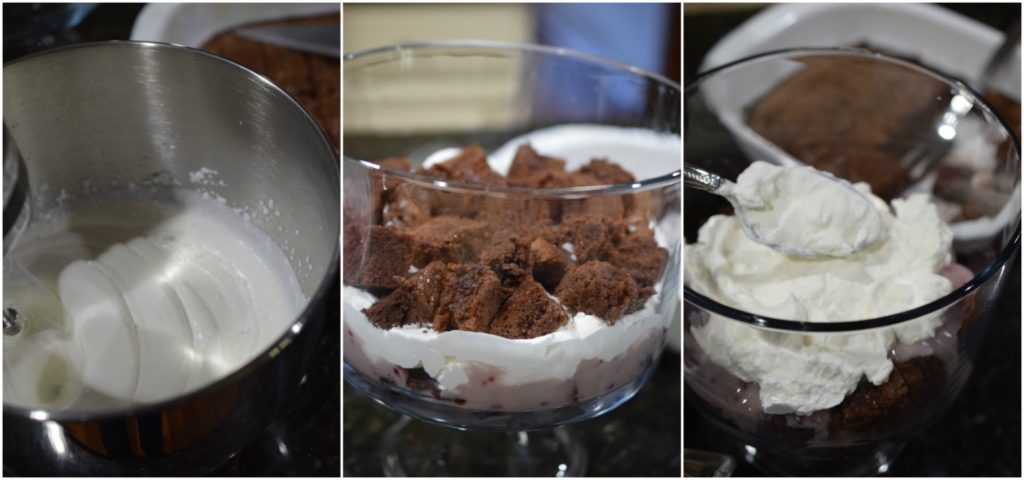 Make homemade whipped cream. Using an electric mixer whip together 1 pint of heavy whipping cream and 1/4 cup powdered sugar until you've reached desired consistency. Using a trifle bowl layer: brownie chunks, cranberry cheesecake mixture, whipped cream. Alternating layers until reaching the top, ending with brownie chunks and remaining jellied cranberry sauce. OPTIONAL: top with additional whipped cream or chocolate shavings. Refrigerate until serving.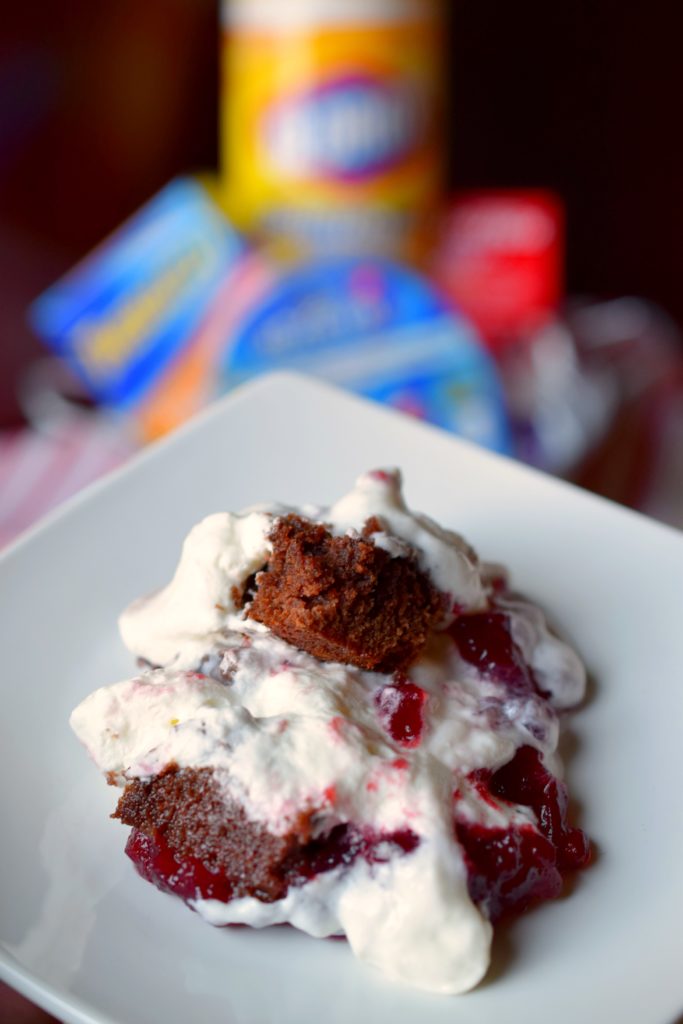 Most of the items in this dessert are pantry items I tend to keep in stock. During the holiday season, I normally have a pint of whipped cream in the fridge. With a little notice, a delicious dessert such as a Chocolate Cranberry Cheesecake Trifle can be served with minimal effort. Bring on the holiday season, I'm prepped for "germ season" and impromptu holiday guests. You'll want to stock up too at Kroger, there are digital savings found  HERE.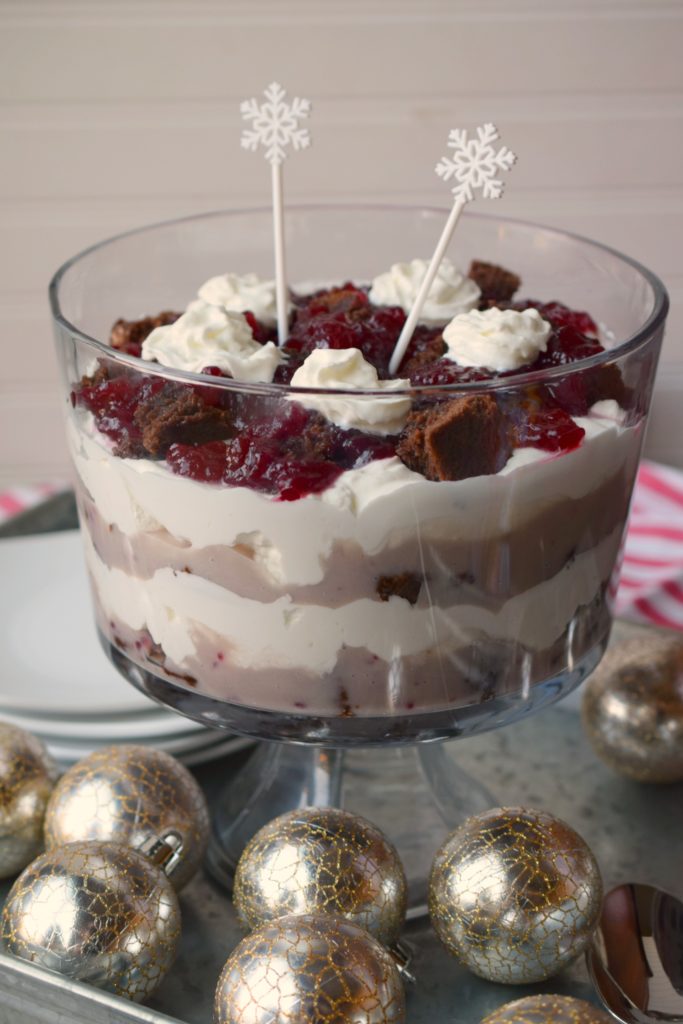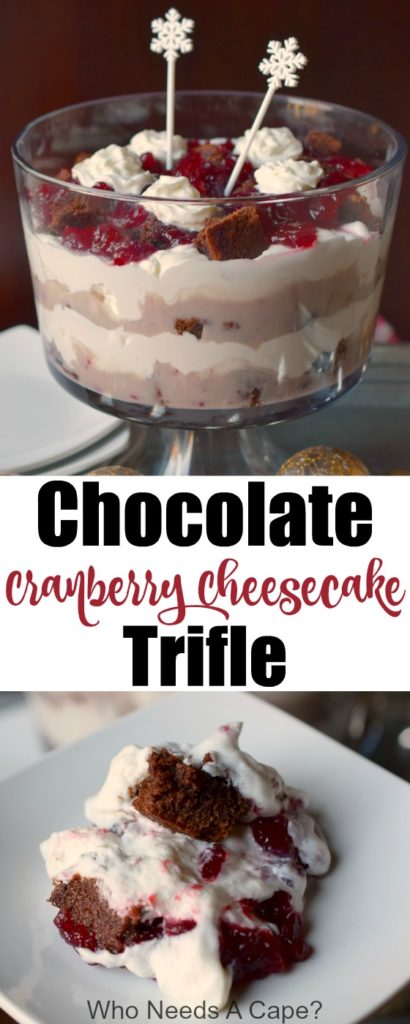 Abreva – Use only as directed. Read and follow label directions. Clorox – Use as directed. Theraflu – Read and follow label directions. TYLENOL® – ® Johnson & Johnson Consumer Inc. 2017. Use products only as directed. The makers of TYLENOL® remind you to use only one medicine with acetaminophen at a time.
If you make the Clorox "Kill Claim" ("Wipe Out the Flu*" "Kills 99.9% of Germs**") you must also copy/paste these asterisk disclosures at the bottom of your post:
*Influenza A Virus **On hard, non-porous surfaces. See product label for list of organisms.