This post has been sponsored, but as always the opinions and comments are 100% mine!
Your dog is a part of your family! Make sure he has the Best Dog's Christmas ever!
How could you refuse that face? I sure can't. Actually, I hadn't made too many plans for my puppy (he just turned 1), until my kids started asking MOM what are getting Nacho? (Yes you guys my dog's name is Nacho and it's the perfect name for him!). I guess I hadn't thought about it yet until my kids pointed it out that this is Nacho's First Christmas in our family and he needed to get a special Dog's Christmas!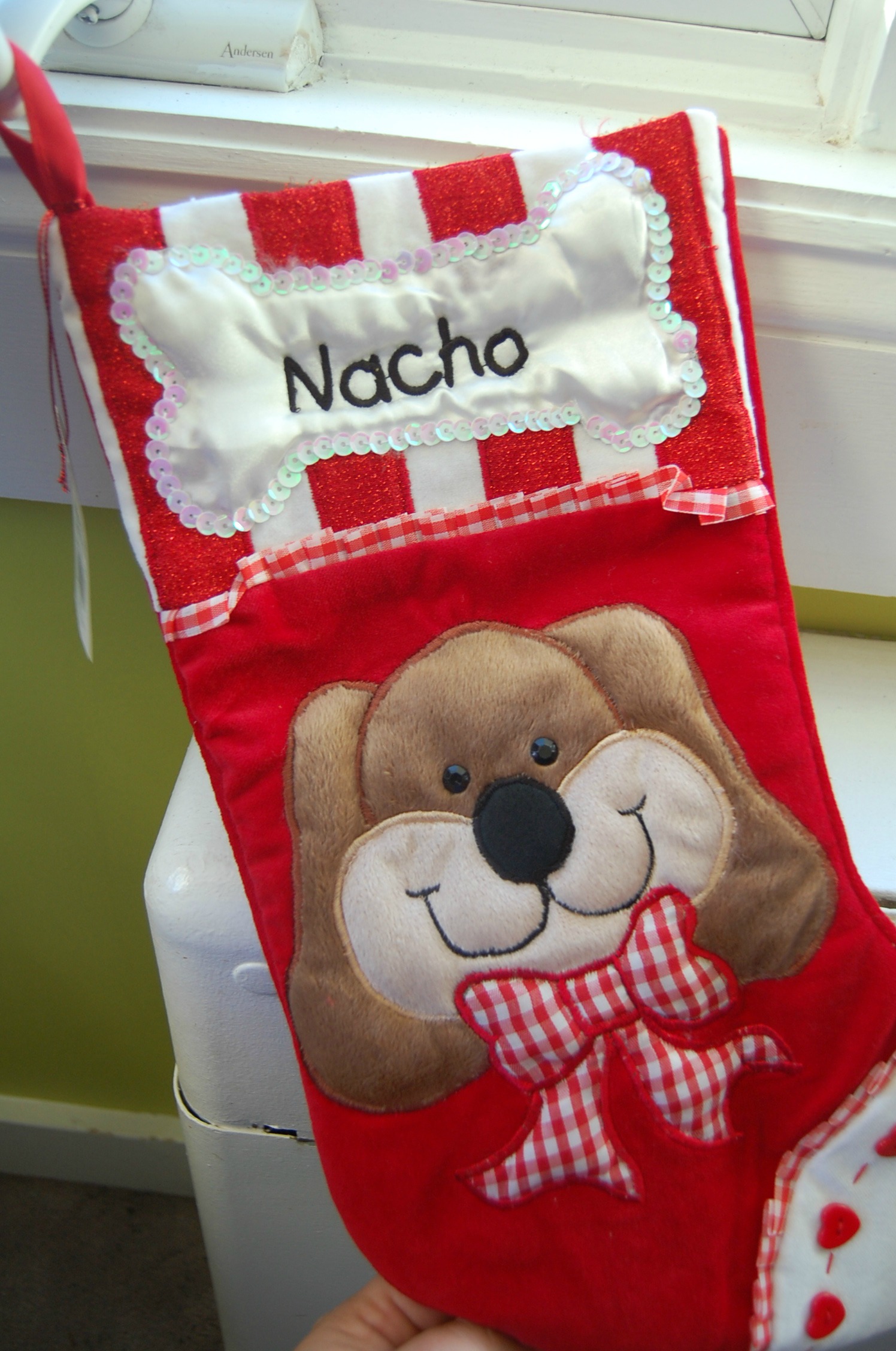 My first step (as usual when I'm getting Holiday things) was going to GiftsForYouNow.com! They have the most amazing selection of ALL things personalized, but their custom stocking selection is amazing. I found at least 15 that I wanted to buy. I held myself together though and just got one for my cutie Nacho. He didn't have his own stocking since we got him in January! He needed his own!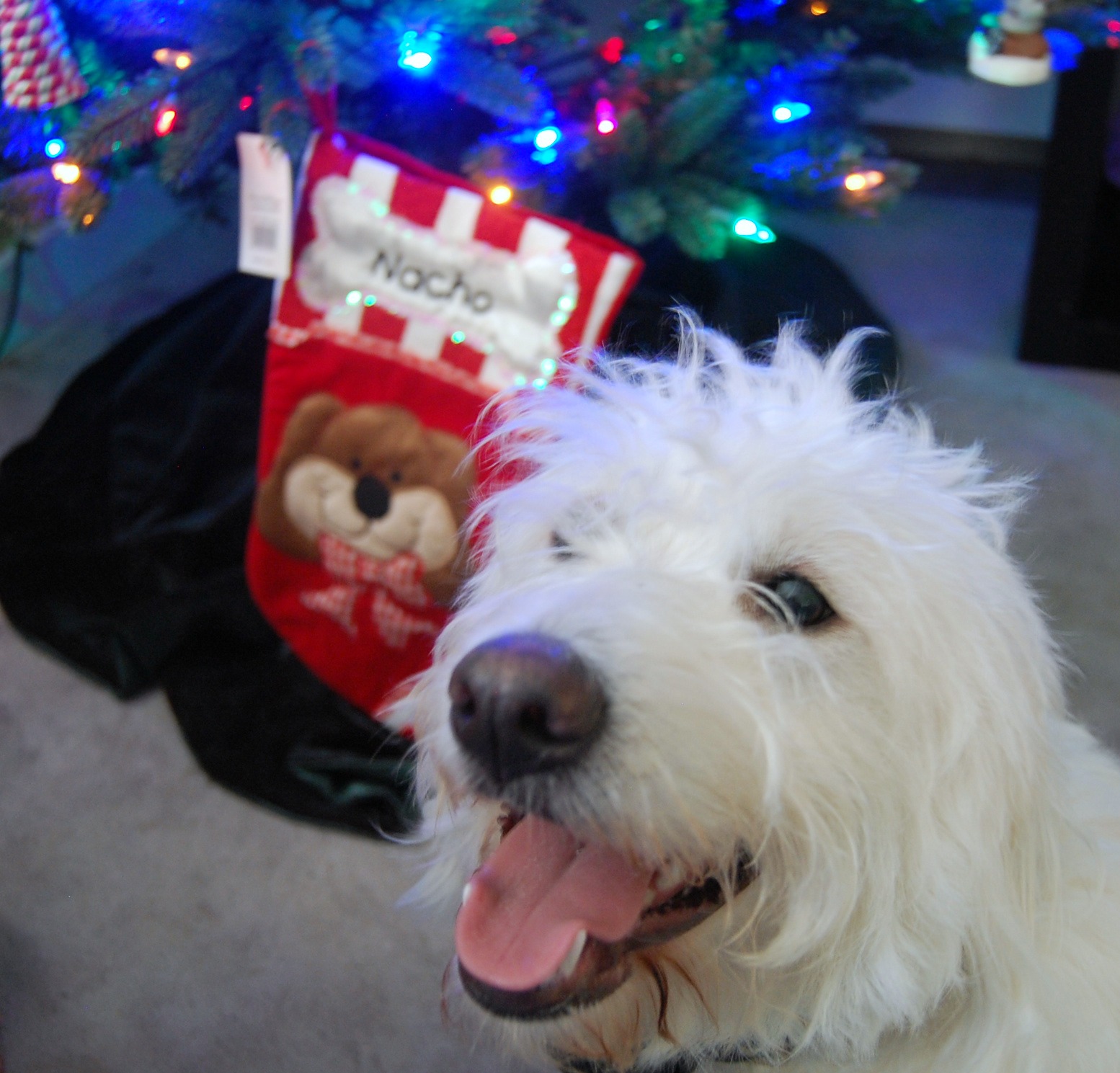 Not only did they have some super adorable personalized stockings for anyone to have their name embroidered on, they had some specifically for dogs! Nacho and I were super impressed. I had several to choose from that were going to be tailored to being a pet's Embroidered Stocking. You can even get one with your dogs picture! It was incredibly hard to decide which Custom Stocking I wanted to get my puppy!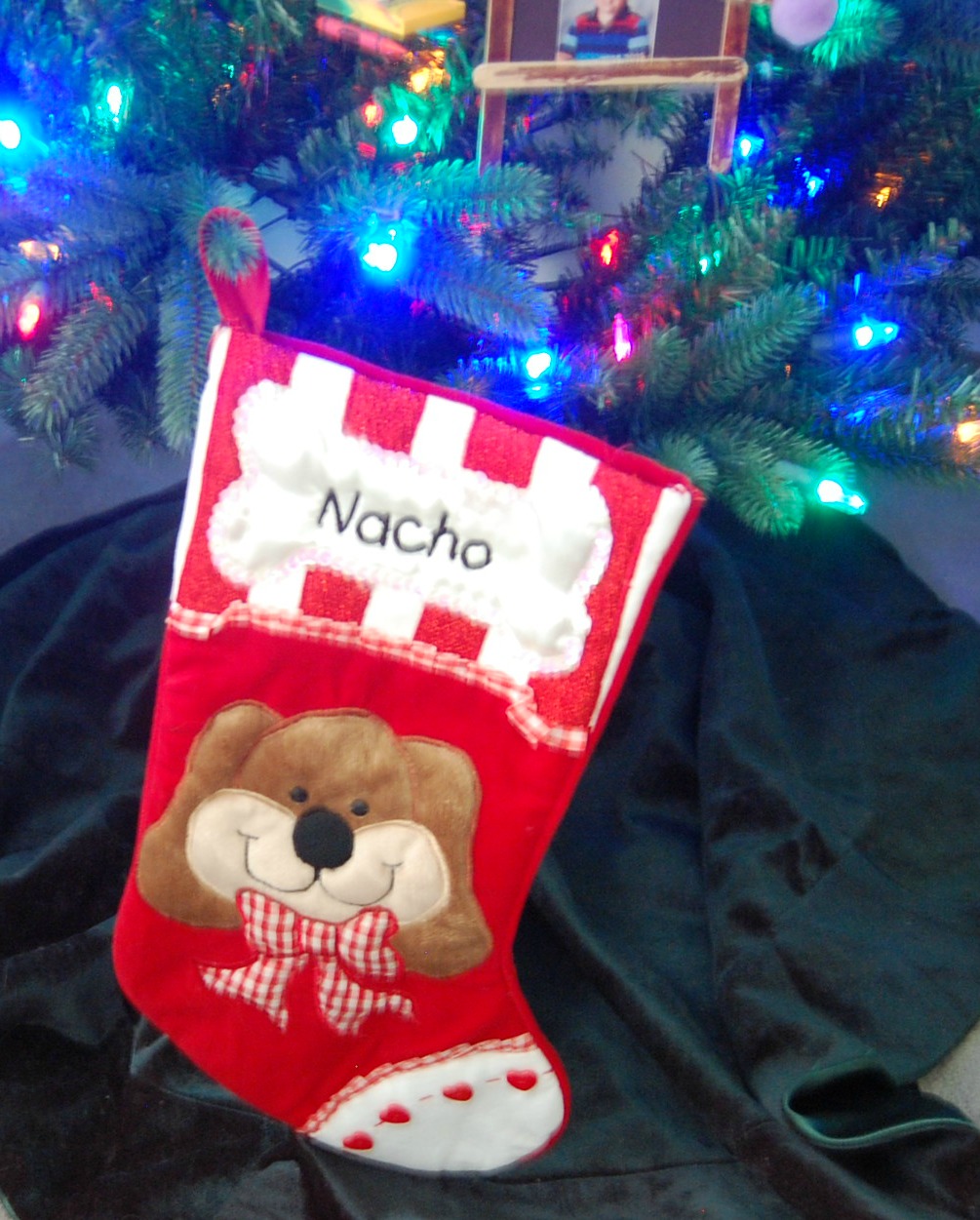 No dog to have a Personalized Stocking made for? No Dog's Christmas for you? I feel you! GiftsForYouNow.com has the perfect stocking for your little Snowman, some gorgeous choices of Christmas Stockings for your favorite Reindeer, and even the big guy himself should get his own stocking don't you think? So don't forget Santa's Stocking!
I've picked a few of my favorite stockings to get personalized for myself (yes that's right – mom's deserve a fancy embroidered personalized stockings too!). I am torn between this cute stocking or this adorable stocking!(the second one already says Heather – I think it's a sign!).
A quick note: while you're shopping make sure to check out the Personalized Christmas Cards and the Ornaments (more on the ornaments to come – stay tuned!!!).
I honestly can't say enough about the amazing customer service that I've received while shopping at GiftsForYouNow.com. They have been awesome and every product I've received has been perfect. No misspellings or anything. Just wonderful. AND I love that they get them done so quickly.  The quality of the products has been really great too. I don't want to have to buy a new Christmas Dog Stocking every year, and this one should last and last. It's good stuff!
What are you guys ordering? Tell me which stocking is for you, your kids, your dogs, your cats? Who's getting what???