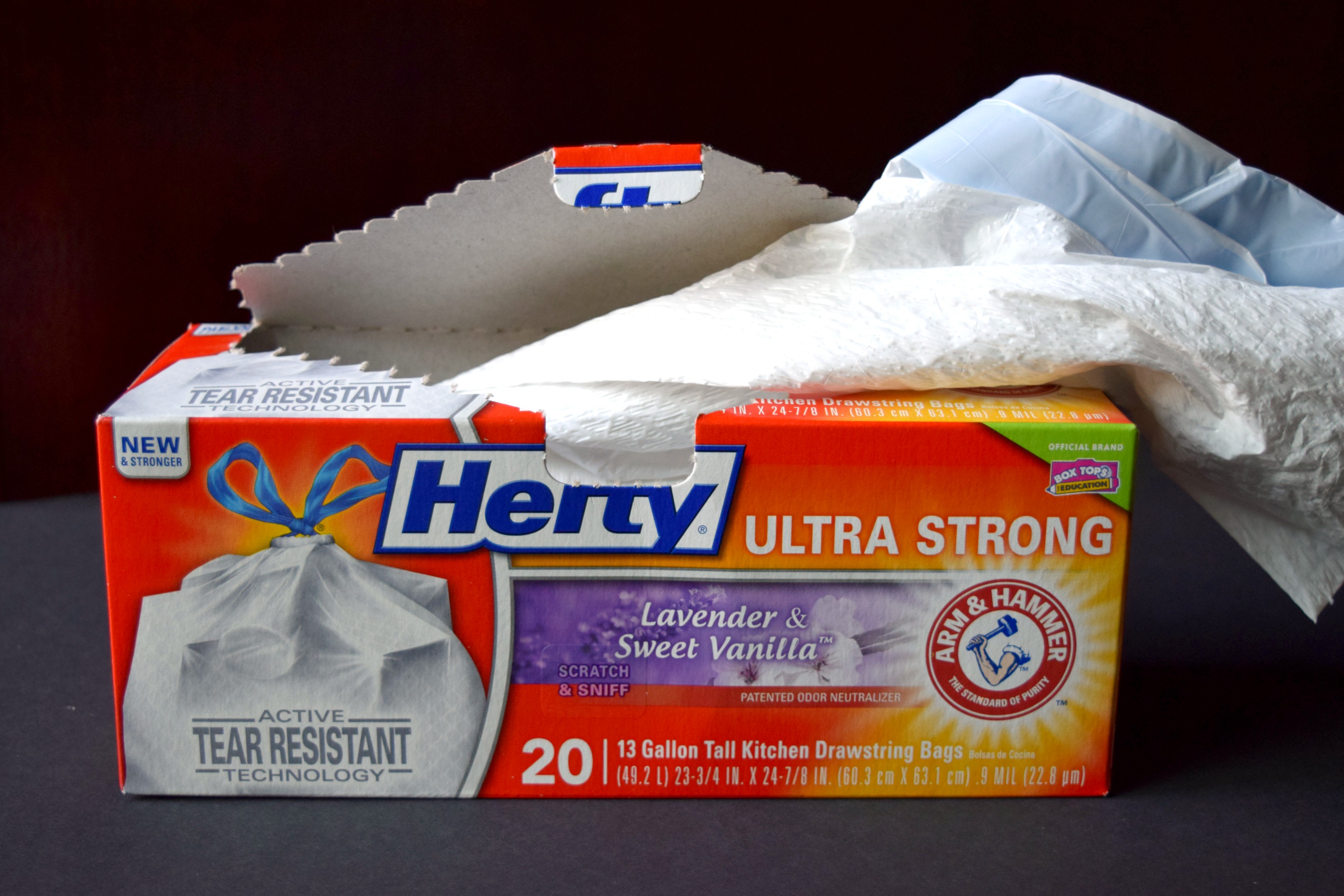 I can't be the only mom out there struggling with life right? I mean there's so much to do and so little time – I like to take ANY opportunity to make my life easier (and cheaper but more about that later). I'm about to tell you some awesome EASY tips and tricks using your Hefty Ultra Strong Bags. I mean I could always use the help of a guy like WWE Wrestler John Cena, but I'm guessing he might not do house calls to do the heavy lifting for a mom! (he should though!)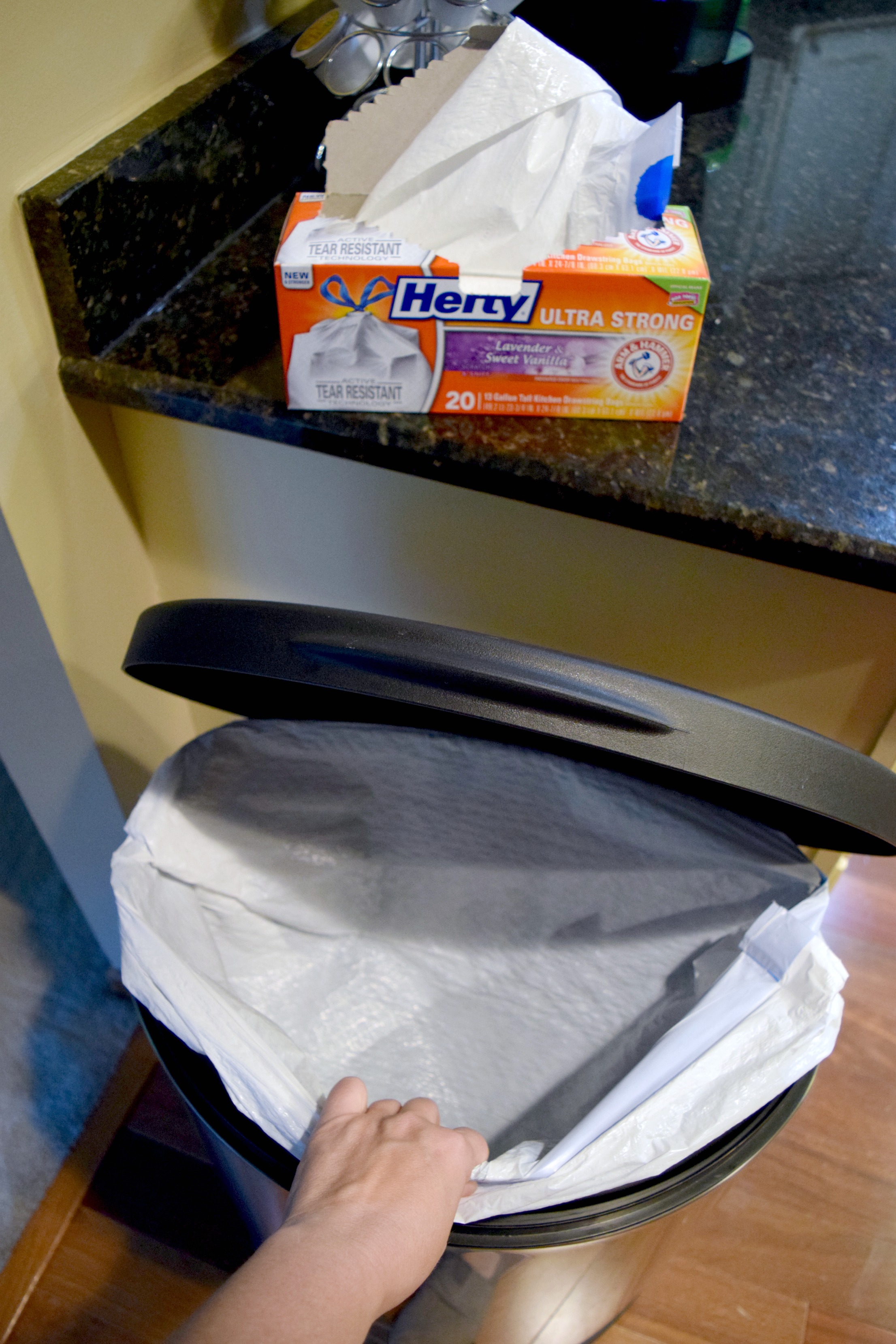 Yes of course I use my Hefty Ultra Strong Kitchen Trash Bags in the kitchen trash – actually in all my trash cans! Hefty has an Active Tear Resistant Technology for superior strength. That's about all I need to hear. I HATE leaky trash bags – and hey I stuff a lot into each bag.  Since WWE Wrestler John Cena isn't coming to do the heavy lifting – there are days when my trash bags get dragged out of the house – thank you Hefty for not ripping!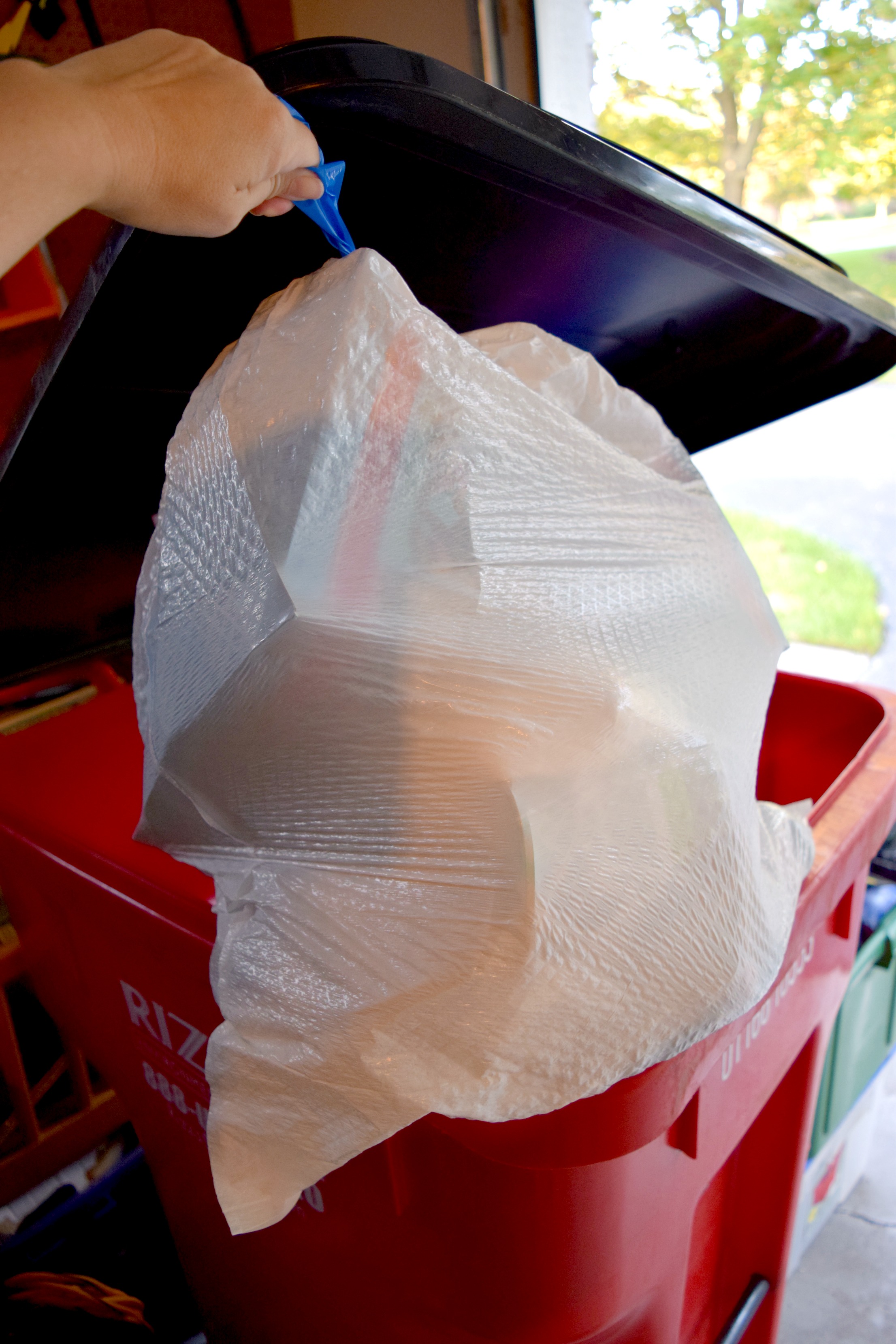 See? It gets pretty full up in there!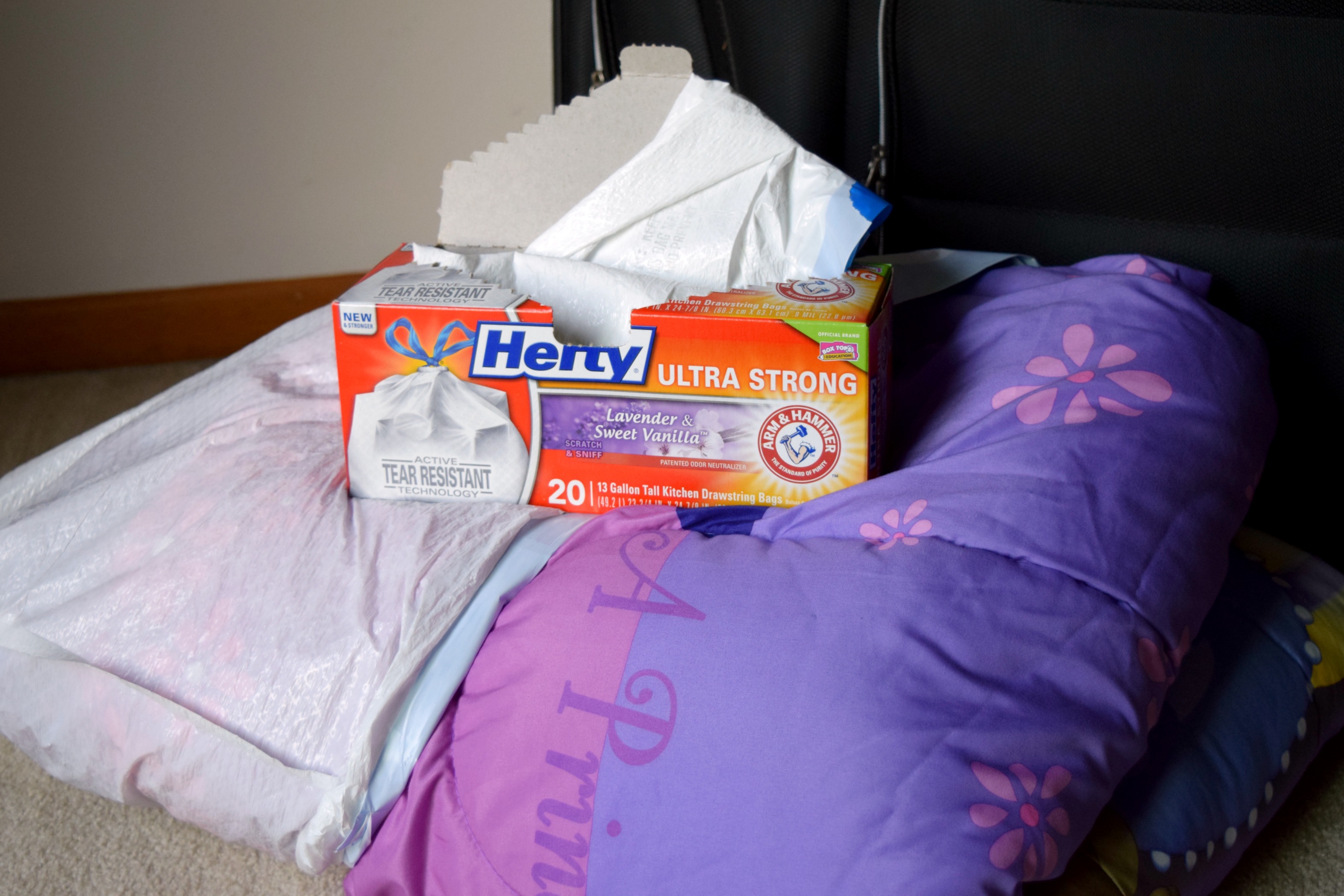 A super great trick using Hefty Ultra Strong? Throw your (or your kids) sleeping bag in there! It's always handy that way (works for storage or for taking). AND if you're using one of the amazing scented Hefty Ultra Strong Trash Bags (the scents are Clean Burst, Citrus Twist, Lavender & Sweet Vanilla, Crisp Orchard Apple, White Pine Breeze, Tropical Paradise and Pomegranate Mist…there is scent free as well!) your sleeping bag will always smell perfect thanks to Arm & Hammer patented odor neutralizer!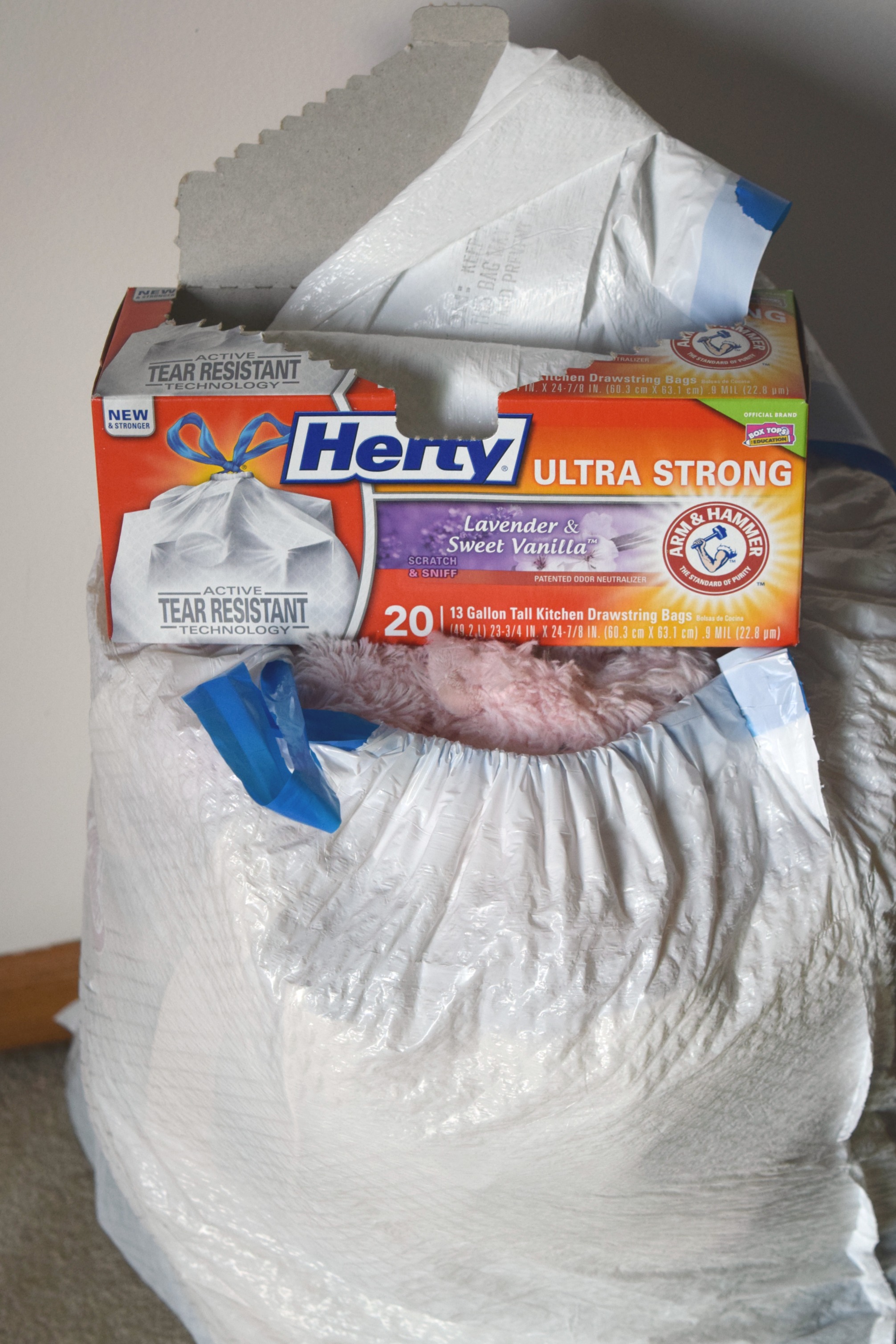 I'm also ALWAYS starting a donation pile in my house. Things come in – things go out. I don't want to throw them away with the trash – HOWEVER using Hefty Ultra Strong Kitchen Bags helps me keep everything together and donate in a snap! I LOVE THEM!
So I promised you that I could help make life a little cheaper too! WELL…through Ibotta you can save $1.00 off of Hefty Ultra Strong Trash Bags! YES I love a great coupon like this – so be sure to check it out and use it!