Pumpkin Mousse Trifle is a wonderful dessert that's easy to prepare. Layers of pumpkin flavors blend together for the perfect fall dessert.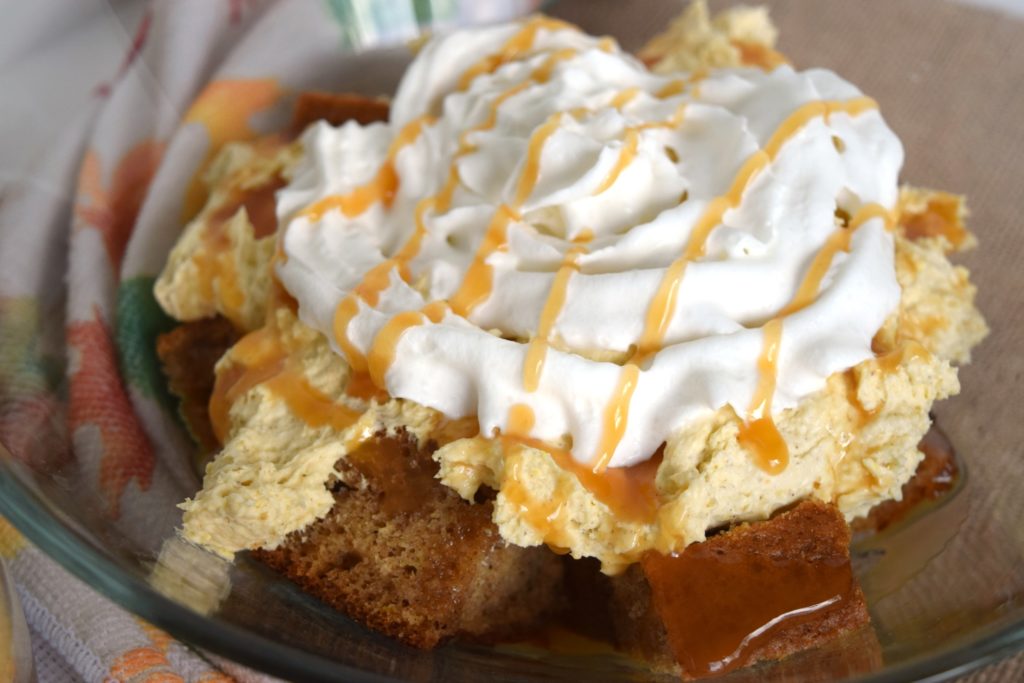 Who doesn't love a good trifle? I find them hard to resist personally, layers and layers of desserty goodness! YUM! Trifles are always delicious but especially so when you are entertaining a crowd. They are easy to prepare, guests can serve themselves, they can be refrigerated ahead of time, all bonuses when you have guests over. I also like to take them to parties as they normally transport very well.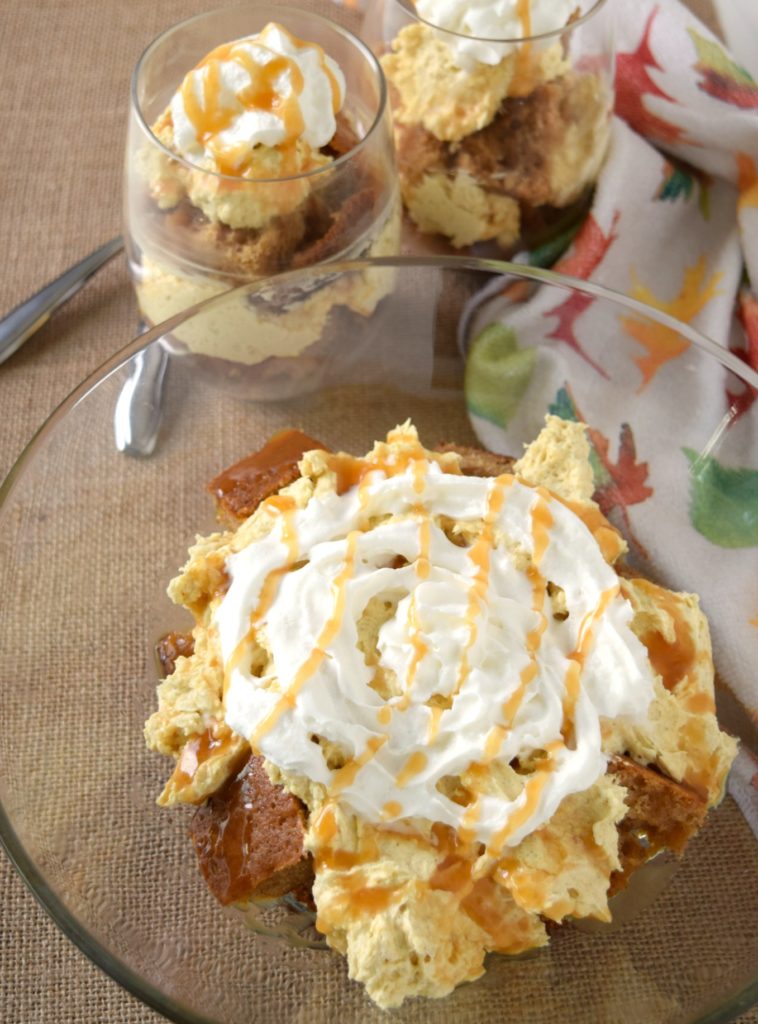 Shall we take a moment to discuss this Pumpkin Mousse Trifle? A scrumptious concoction that just cries out AUTUMN deliciousness!  I used a packaged pumpkin quick bread mix as the basis. I note in the recipe below that homemade can certainly be used as long as the texture is firm. You want nice cubes to layer up in that trifle. If the bread is too crumbly, it'll result in a more crumbled trifle, which will still be yummy just won't result in the same appearance.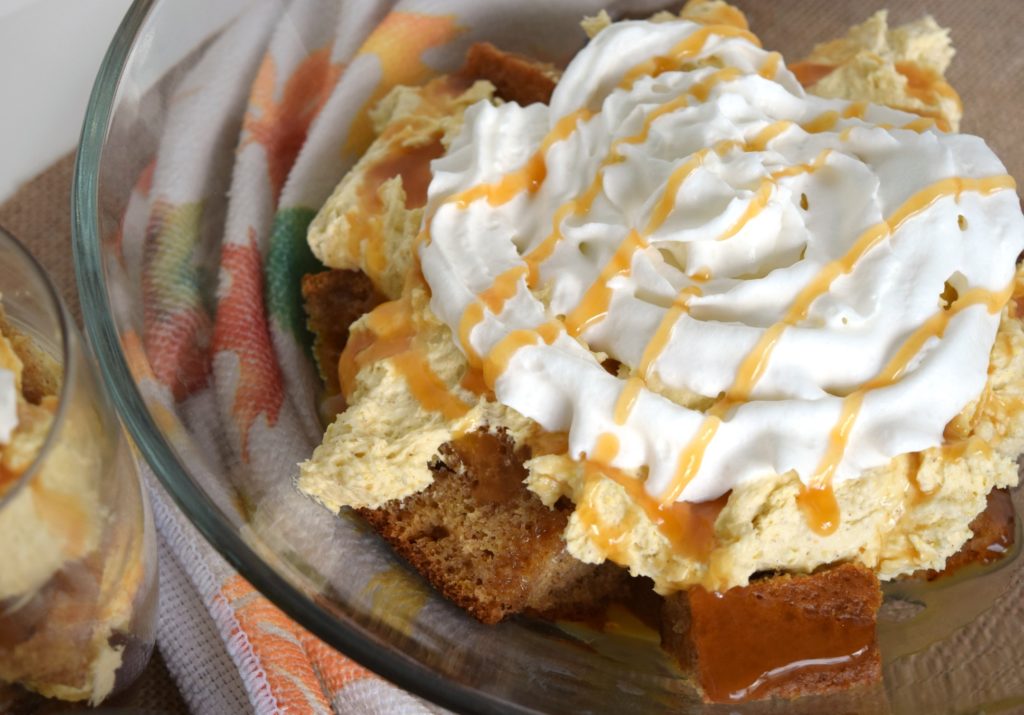 This would be a fantastic dessert choice for Thanksgiving as you can make the pumpkin bread ahead of time. Simply assemble and refrigerate. When dessert time rolls around add some whipped cream and caramel topping, throw a spoon in and you're all set. Gotta love a simple dessert, right?
---
Other delicious treats with fall flavors:
Slow Cooker Glazed Cinnamon Apples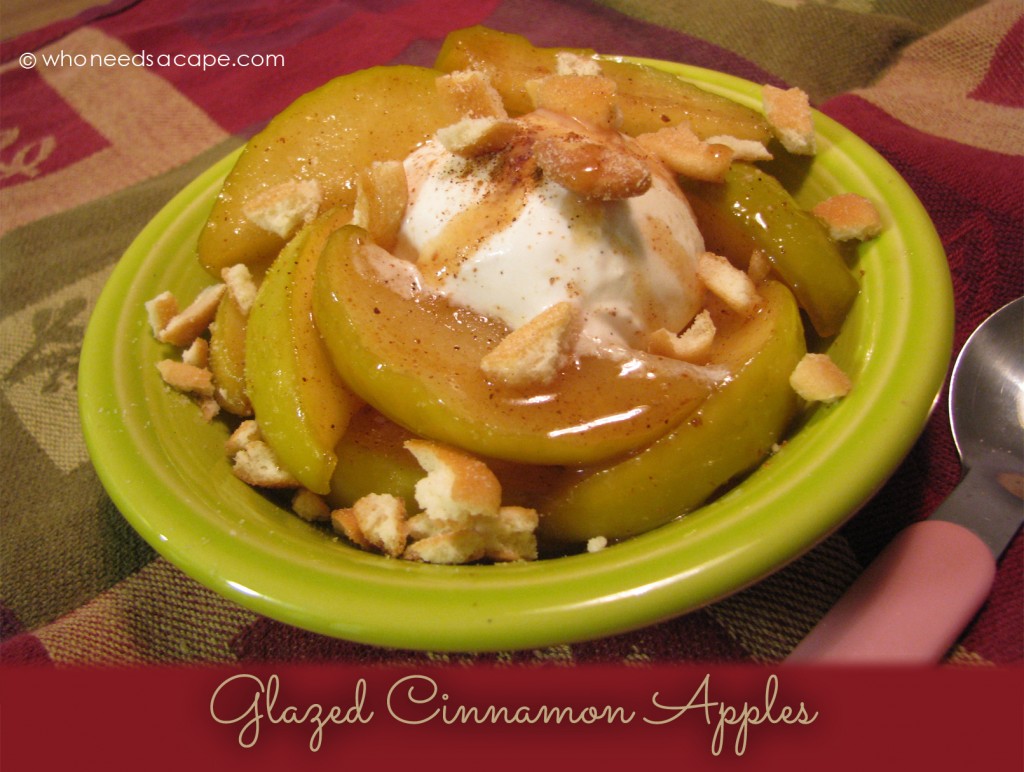 No-Bake Pumpkin Cheesecake Balls