This post is sponsored by General Mills. As always all opinions are 100% my own.
Smoothie Bowl in a Snap is a great breakfast that incorporates cereal, yogurt and some fruit. Perfect for teens and tweens.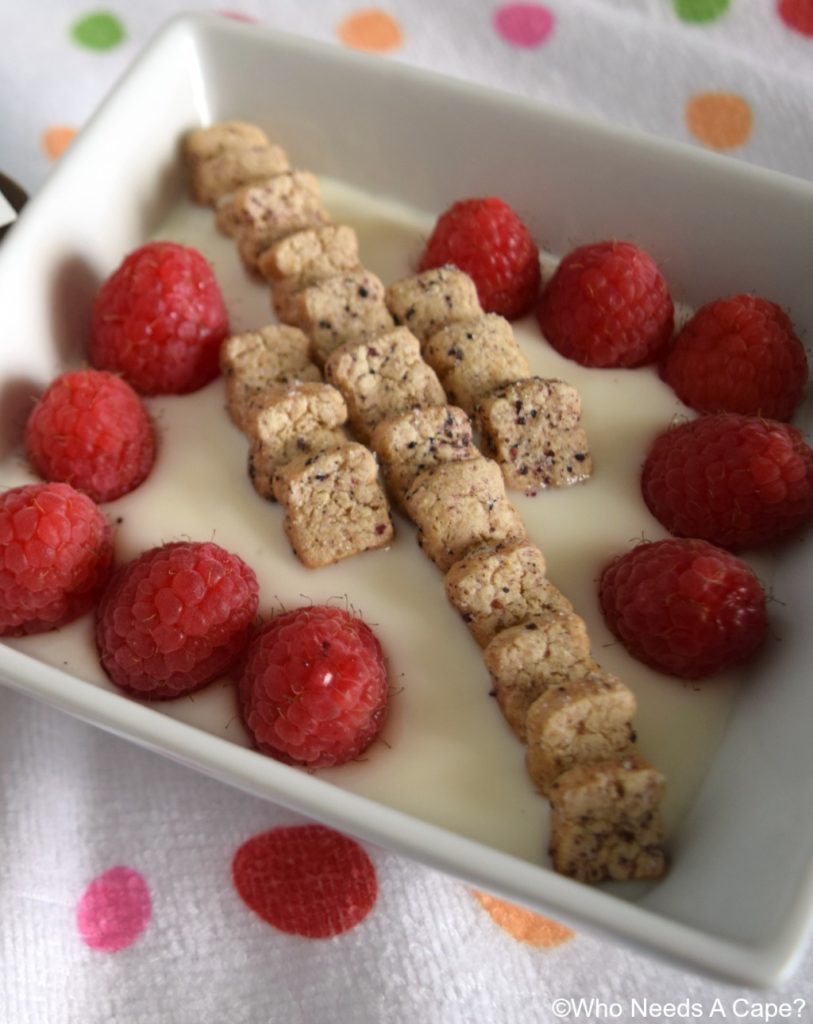 Ok everyone raise their hand (or leave me a comment) on how many of us have teens that eat cereal. And by eat cereal I mean EAT CEREAL every hour (or at least it seems that way). I know I do. Cereal is breakfast, lunch, dinner, snacks. I go through cereal like crazy! Our NEW favorite (I really should say HER favorite) is Tiny Toast Cereal that can be bought at Kroger. I'm thankful for that because I go to Kroger ALL the time! So excited to have a new favorite! I used our new favorite to make a Smoothie Bowl in a Snap (read on recipe is below).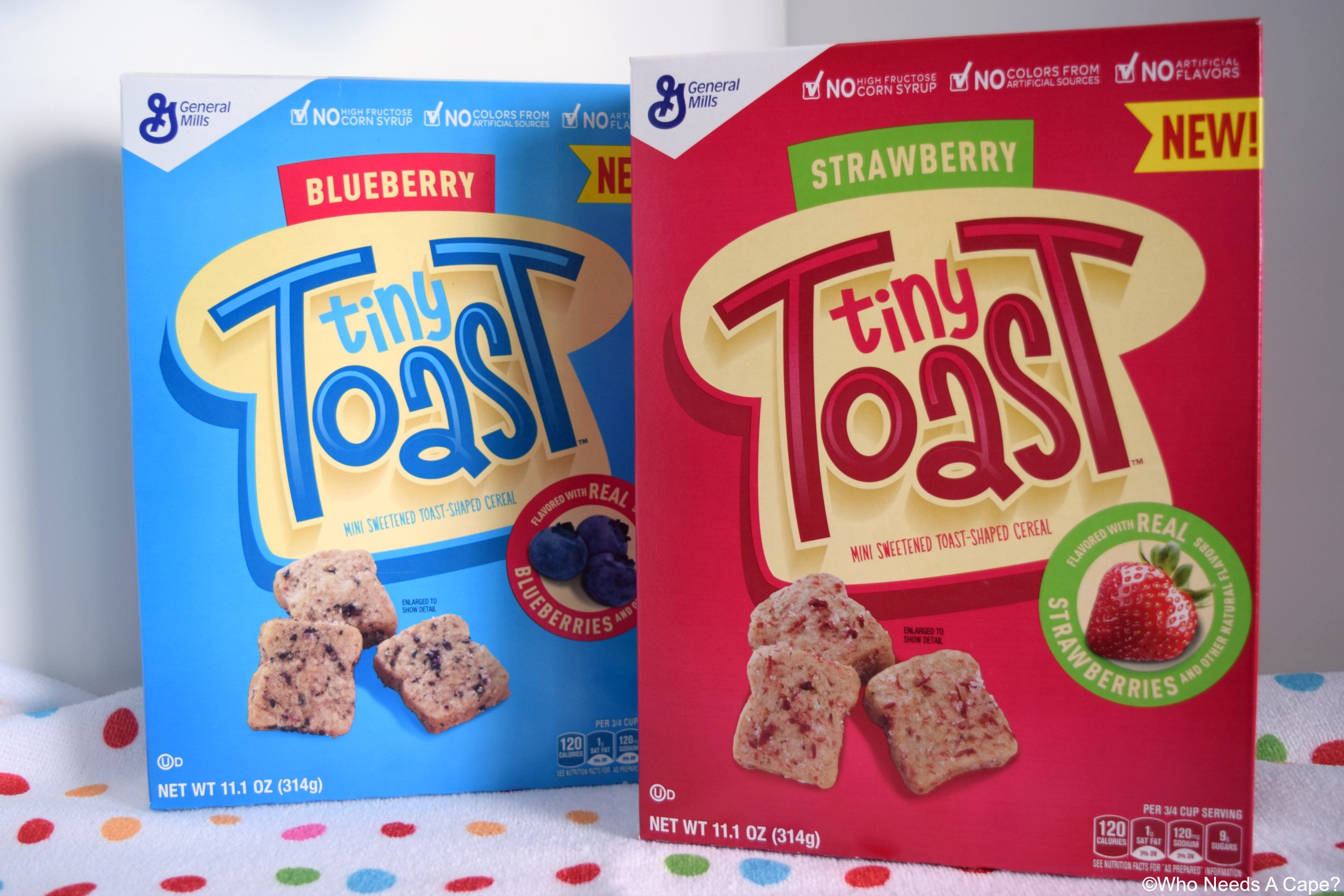 It's not just my teen who enjoys Tiny Toast – it's my littles too. Fine with me! Tiny Toast has no artificial flavors, no colors from artificial sources, no high-fructose corn syrup. I love love love this because I have no guilt about letting them eat cereal for every meal if that's what they want (have you ever tried arguing about food with a teen? nope – just give them Tiny Toast and let them eat what they like).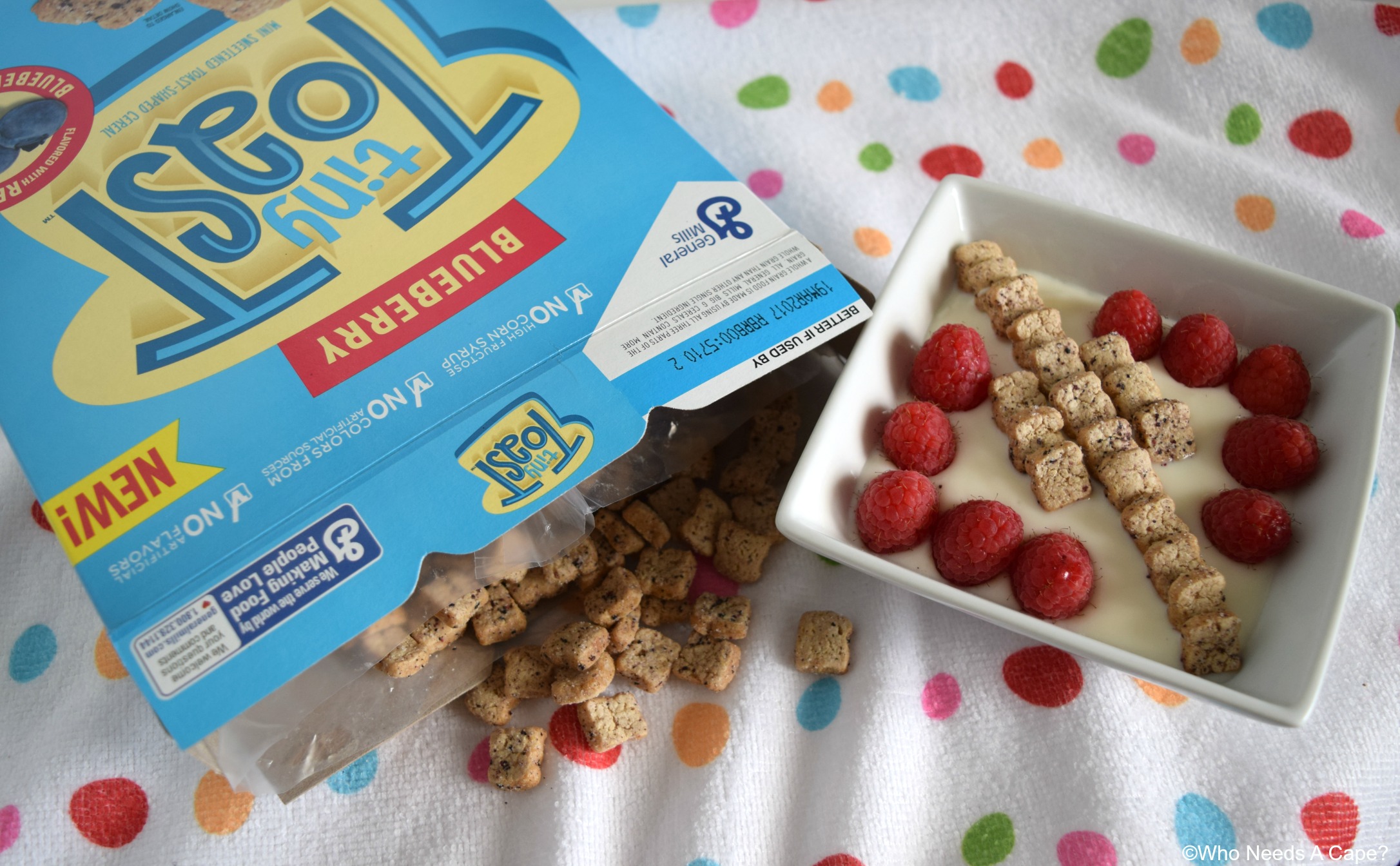 I actually like Tiny Toast – who wouldn't? I get to go to Kroger to get it (Kroger is my favorite store to shop at!). There's only 9 grams of sugar per serving, there's real Strawberry or Blueberry Flavor in each and every bite and let's be honest – they are cute little toast shapes! FUN FOOD! And wait. Of course I love trying a new cereal when there's a coupon! So Click HERE and get a great coupon to try Tiny Toast to use at Kroger!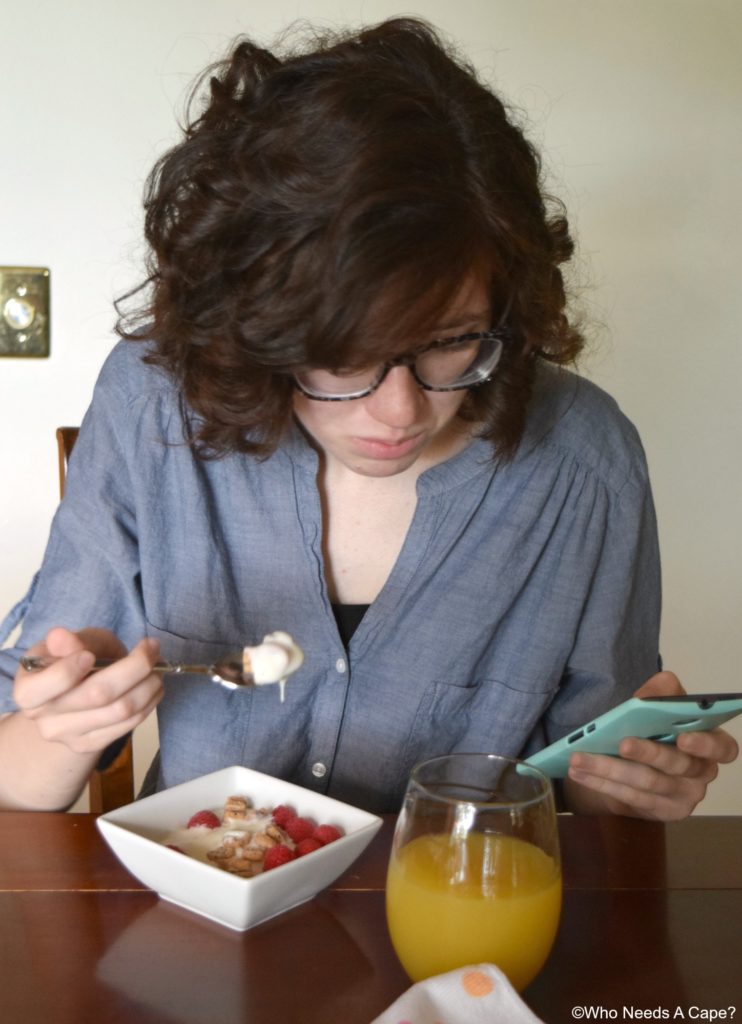 I made my teen a Smoothie Bowl in a Snap to change up her favorite (don't worry she had a bowl of regular unchanged Tiny Toasts later). Smoothie Bowl in a Snap using Tiny Toast was an instant hit with her and me. It's easy and delish – you're going to love it!