Make these delicious Deconstructed Greek Salad Sticks for your next party. All your favorite ingredients in bite-sized portions perfect for dipping.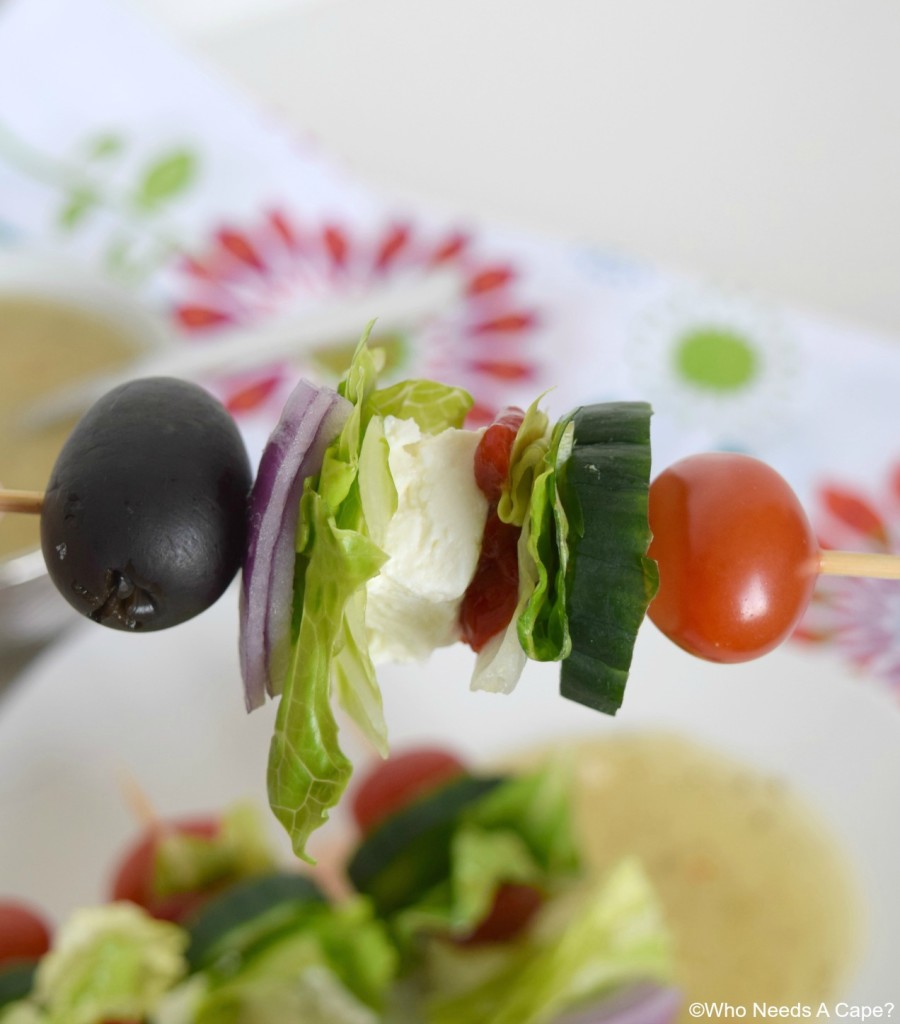 There is NOTHING I love better than having a house full of people. Well wait I should say there is nothing I love better than when I have a house full of family (or friends that are family). I LOVE being surrounded by people I love. It's so fantastic having people around that care about me, my kids, my husband. I love having them all in the same place, I love being loud with them, I love laughing with them. I just love it (can you tell?).
Before we get to my YUMMY Deconstructed Greek Salad Sticks that I serve when family comes over, I have to talk about getting the house ready! It's a family joke that I Windex® "the entire house" at least once a week. I LOVE using Windex® Original Glass Cleaner on anything that I can. It works so well and it smells so delicious – it smells like clean to me which is what I want my house to smell like when I get invaded by family!

Are you as excited about seeing My Big Fat Greek Wedding 2 (Rated PG-13) as I am? I can't wait for March 25th when it hits theaters.. Again, we love it because we can relate to the atmosphere of big, loud, fun family! 
The house is totally clean (and ready for my family to come in!) thanks to my love of Windex® Original Glass Cleaner (my favorite) and I also used Windex® Electronics Wipes and Electronics Wipe & Go. The Windex® Original Glass Cleaner took care of not only my mirrors and windows, but it also cleaned up my glass shower doors and my bathroom chrome fixtures (if you have them it does wonderful on sealed granite and marble, Lucite®, tile, plastic, vinyl, aluminum and more.) So I was DEFINITELY company ready (if you're interested there is also Windex® Original Glass Wipes if you don't want to spray!).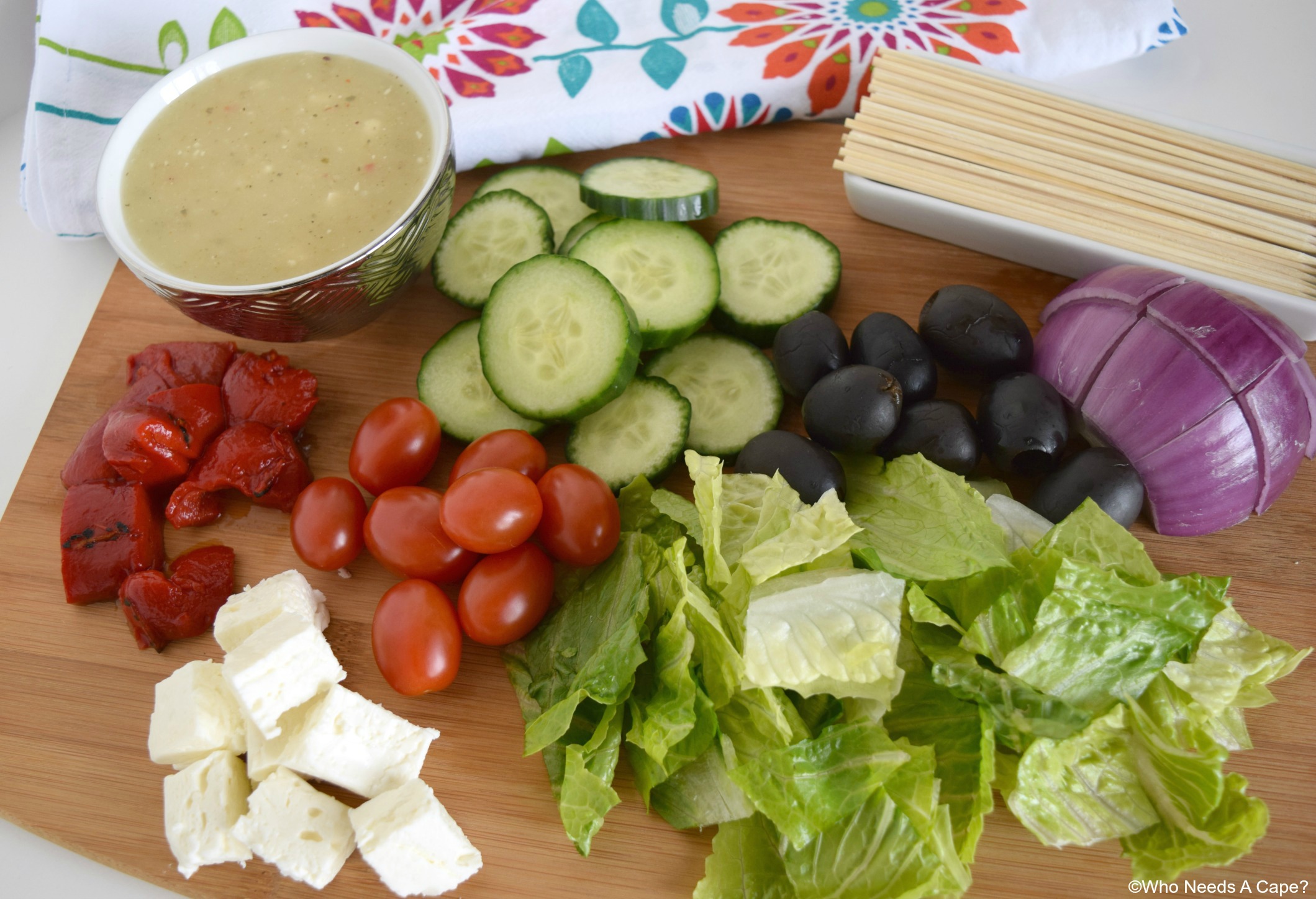 So, if you're like me you like to have fun food for your fun family get-togethers. We like easy to eat finger food. And seeing the coupon offer from the Windex® brand, it inspired me to do a finger food version of Greek Salad. These Deconstructed Greek Salad Sticks are just what I needed to entertain a room full of people and still have fun.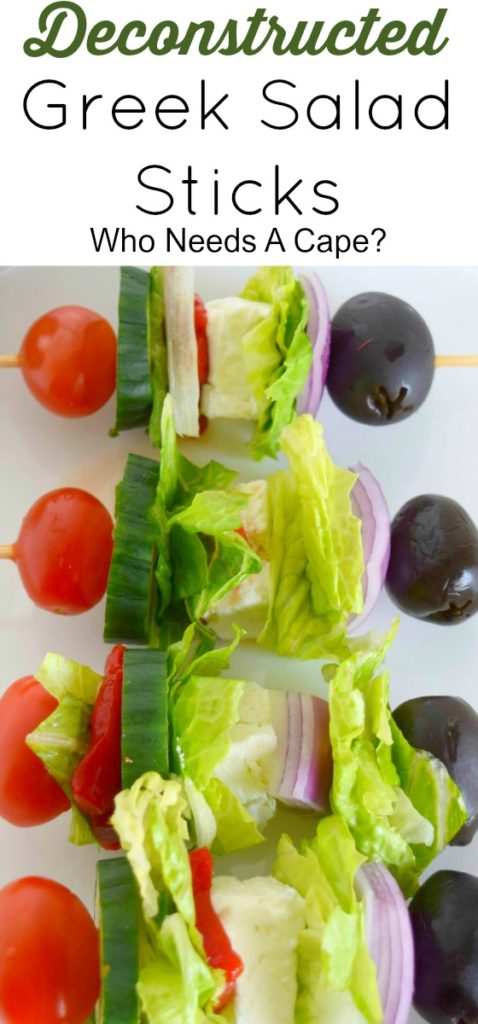 You'll need a few ingredients to get started:
2 cups romaine lettuce, cut into 1″ pieces
2 cups cucumber, sliced
2 cups grape tomatoes
1/2 cup black olives, pitted
1/2 cup red onion, cut into 1″ pieces
1 cup feta cheese, cut into 1″ pieces
1/2 cup roasted bell pepper, cut into 1″ pieces
Bottled Greek dressing
6″ wooden skewers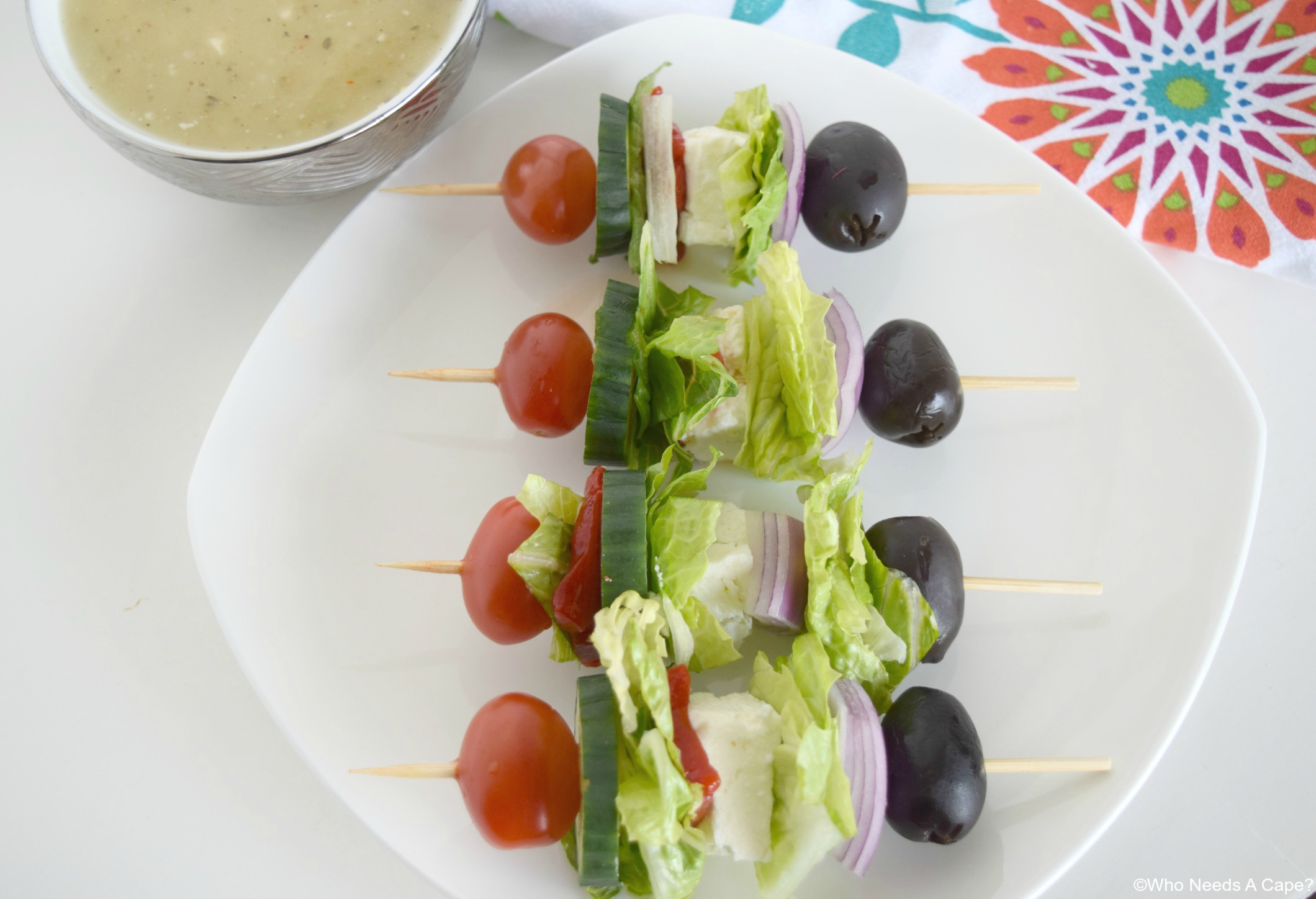 Slide desired ingredients onto wooden skewers, alternating items. Beginning and ending with larger items such as tomatoes or olives will secure items that may wiggle such as lettuce. Be sure to leave space at the end to hold skewer.
Serve with Greek Dressing.
It's that easy to serve your family fun, delicious food. YEA!