Delicious BUTTERFINGER® Delight Cake with layers of chocolate, peanut butter and whipped cream! Perfect for Easter, a great dessert for parties!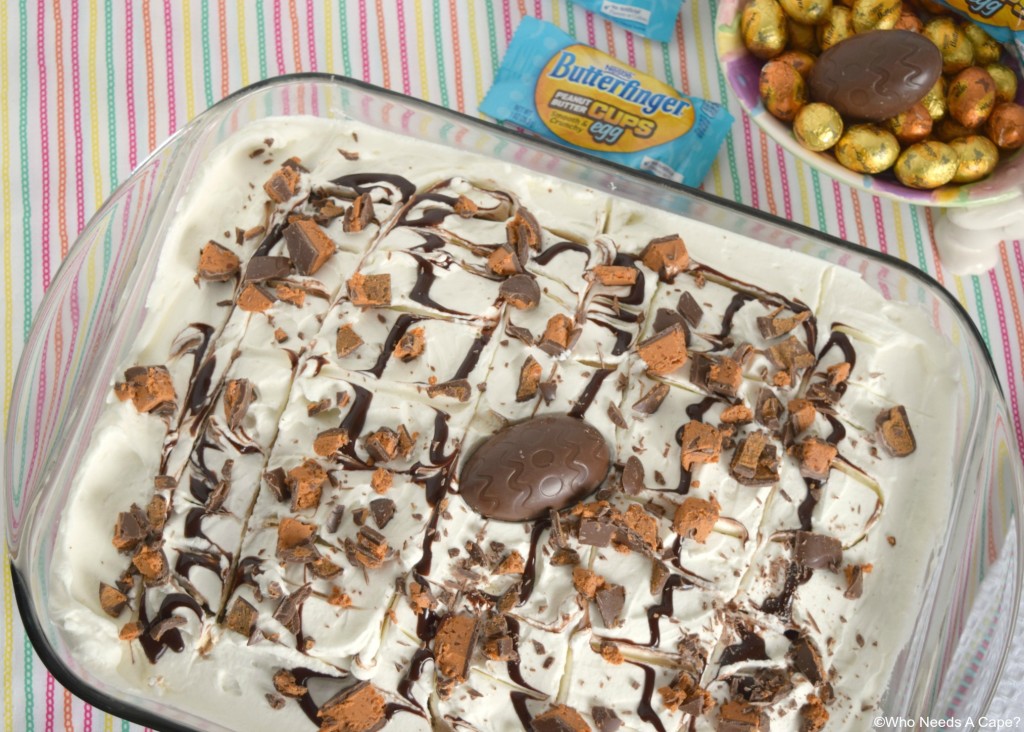 I don't know about you, but I am looking forward to my Easter Treats this year! It's right around the corner and I can't wait to eat! My favorite Easter Treat? Anything BUTTERFINGER® including BUTTERFINGER® Cup Eggs and of course BUTTERFINGER® NestEggs. You know I had to try them out early (hey I had to!). Even now sitting here, I am dreaming about eating some more! I knew I had to find a way to use BUTTERFINGER® Cup Eggs in a Dessert and so BUTTERFINGER® Delight Cake was born and it is amazing!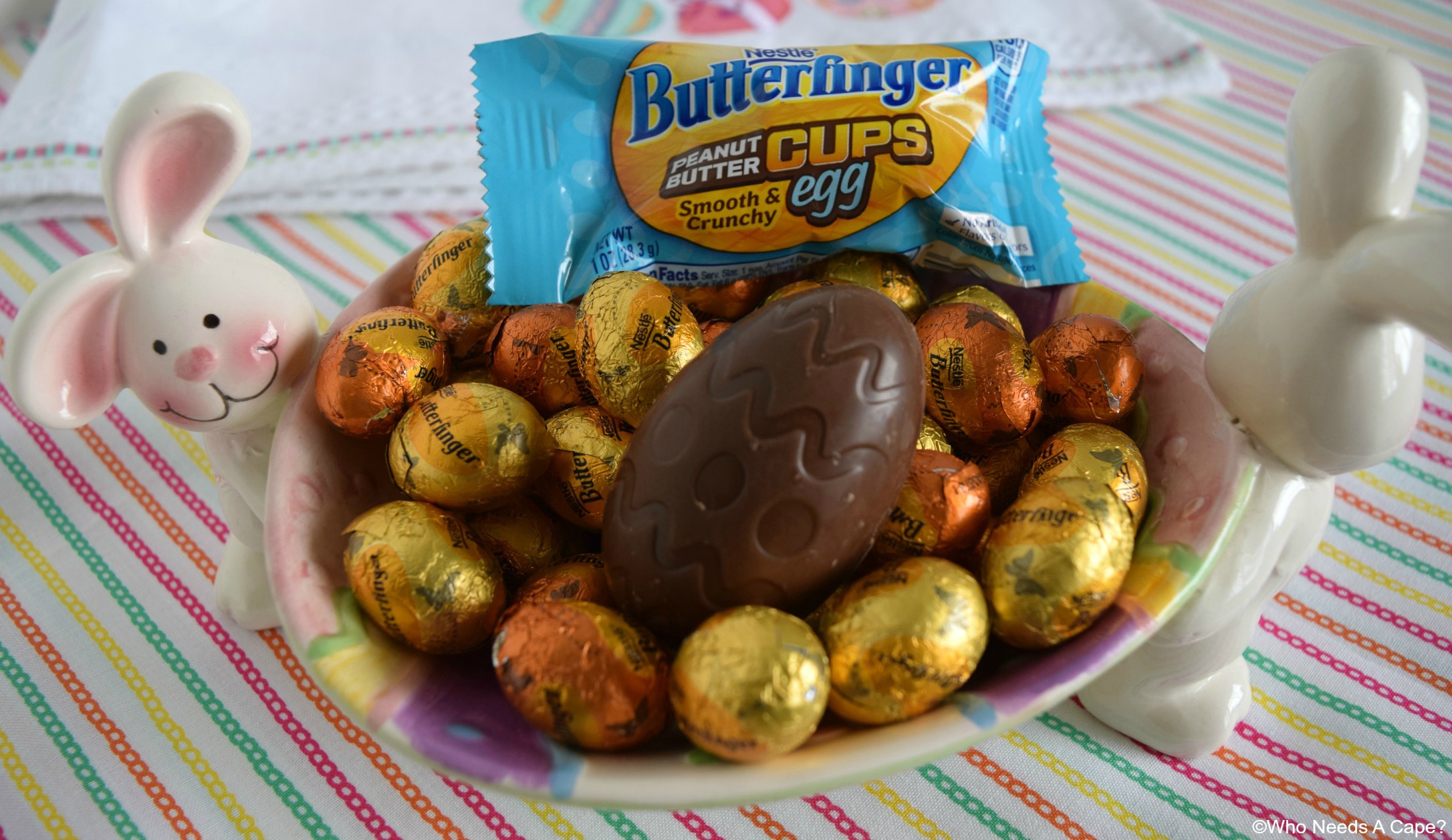 I do feel a bit behind this year in my Easter Prep. The last few years Easter has been "late" in Spring and this year it's just so early! I had to take a minute and get myself together. I made an Easter Prep List to make my life easier (or I'll forget stuff!). I made a couple of lists actually, 1 was a shopping list of all the things I will need, the 2nd list was a list of my spring cleaning that needs to happen, and the third was a list of things I can pre-make for Easter (and days to make them so I don't get lost!).
Get out your pen and paper (or make it on your phone) and just write down everything you need (top of your list should be BUTTERFINGER® Cup Eggs!). Keep in mind – this is a busy time of year. Not EVERYTHING has to be from scratch – get some cheats on the way by making semi-homemade dishes! They are my favorite when it's a holiday! BUTTERFINGER® Delight Cake is the perfect example – not from scratch but AMAZING just the same!
I hopped (get it?) on down to Walmart with list Number 1. I know I can count on Walmart to have everything I need for Easter so I'm not running all over the place (last thing I need). And, of course, Walmart pulled through. I got all of my ingredients to make BUTTERFINGER® Delight Cake, plus all the other things on my list. YEA!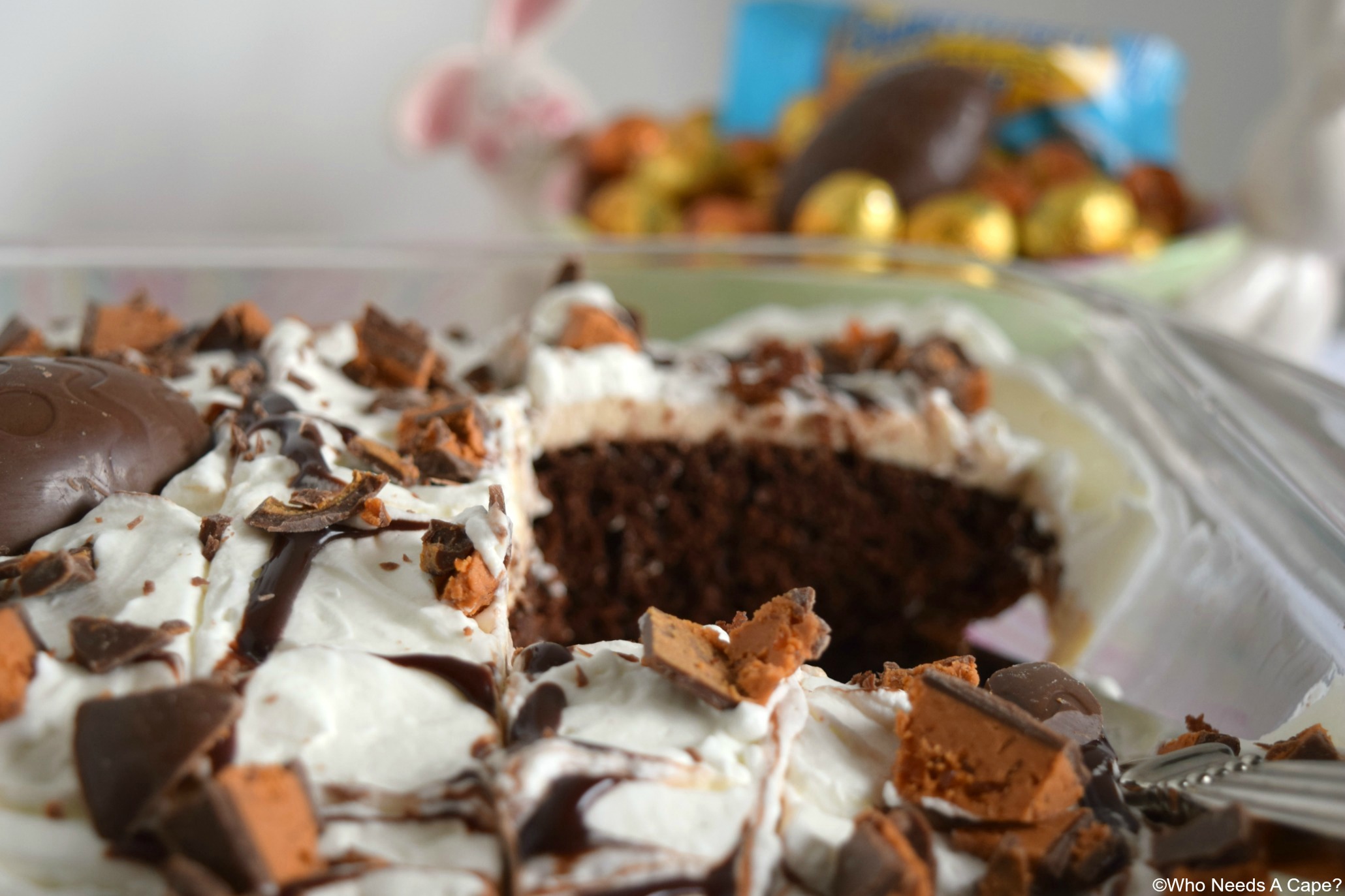 After I got home I was ready to get to work. First things first – one of the reasons (besides the taste that makes my mouth water) that I love BUTTERFINGER® Cup Eggs and BUTTERFINGER® NestEggs is that they have no artificial colors and flavors, added colors from natural sources. Pretty Awesome huh? I think so. They don't need any!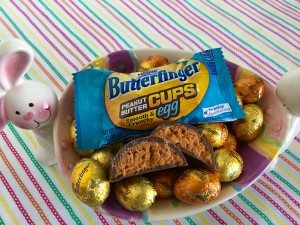 You've got to admit this cake looks delicious and easy, right? Perfect for a crowd too, can't beat that!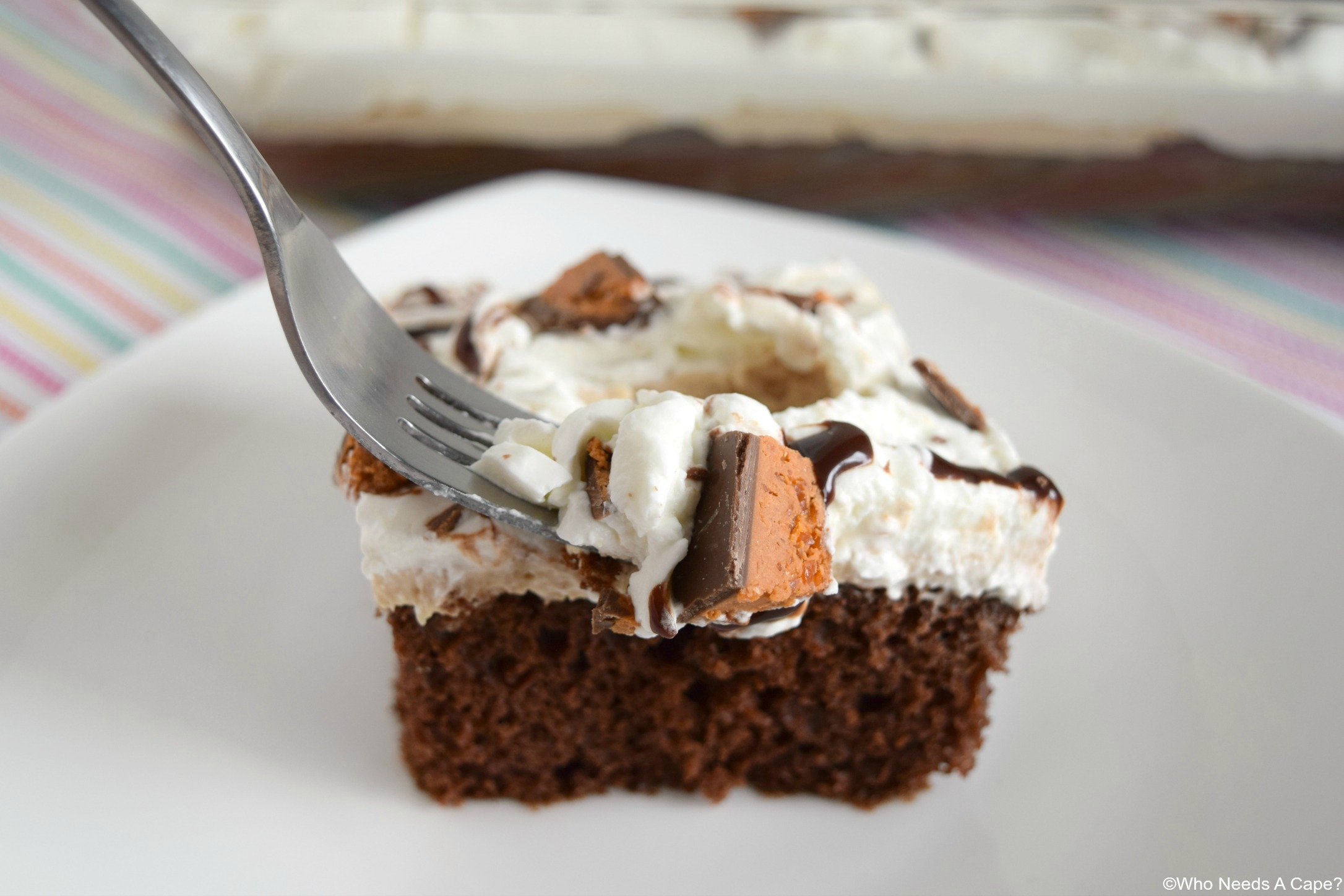 To start making your BUTTERFINGER® Delight Cake you're going to need a few ingredients:
1 15 oz boxed

chocolate cake

mix, prepared according to package directions
8 oz. container whipped cream cheese
1/2 cup creamy peanut butter
1/4 milk
1 cup heavy whipping cream
1/4 cup confectioners sugar
Chocolate syrup
3 BUTTERFINGER® Cup Eggs, roughly chopped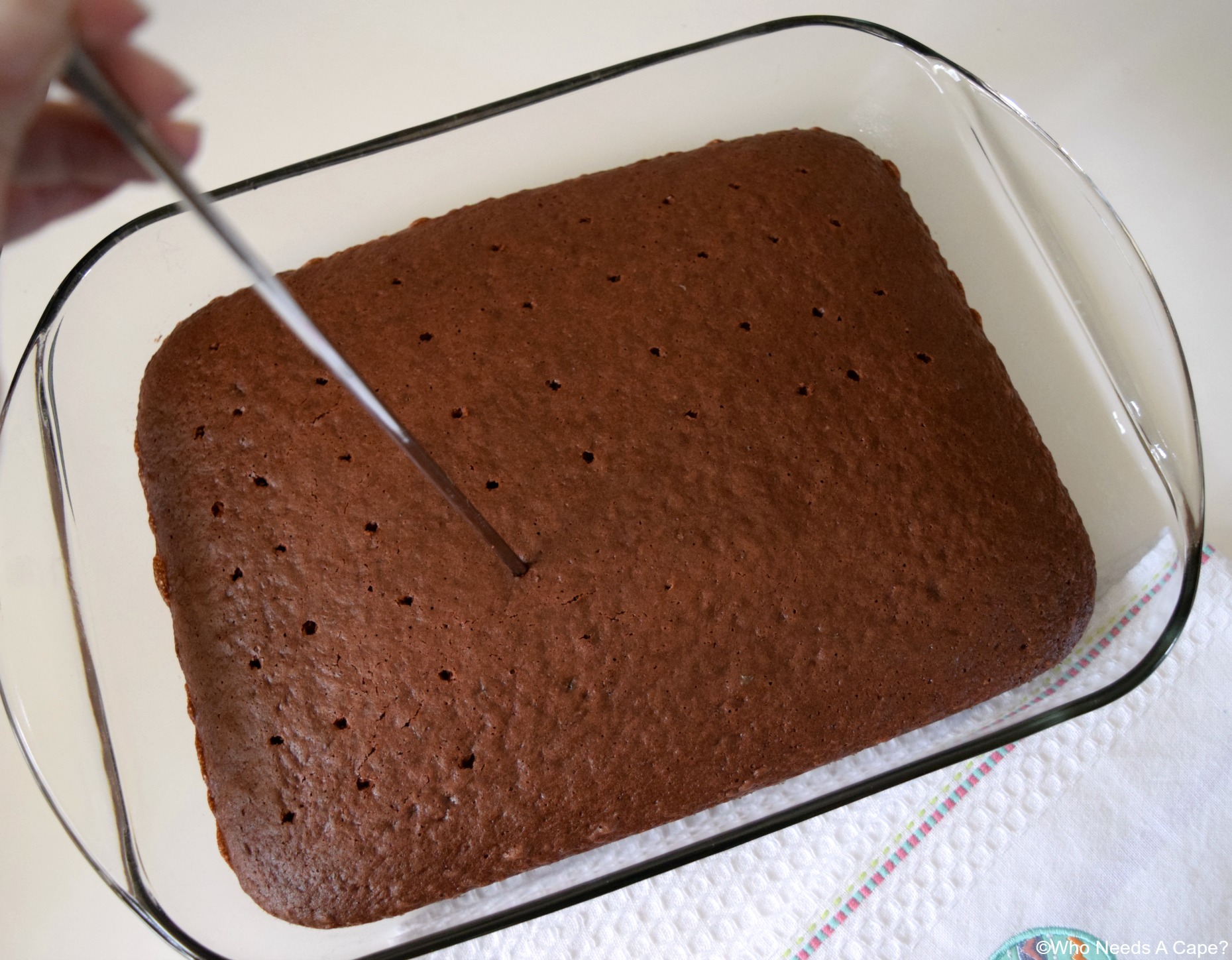 Prepare boxed cake mix according to package directions in a 9×13 baking pan. Cool completely.
After the cake is cooled poke holes in the top using a skewer or the

circular

end of a wooden spoon.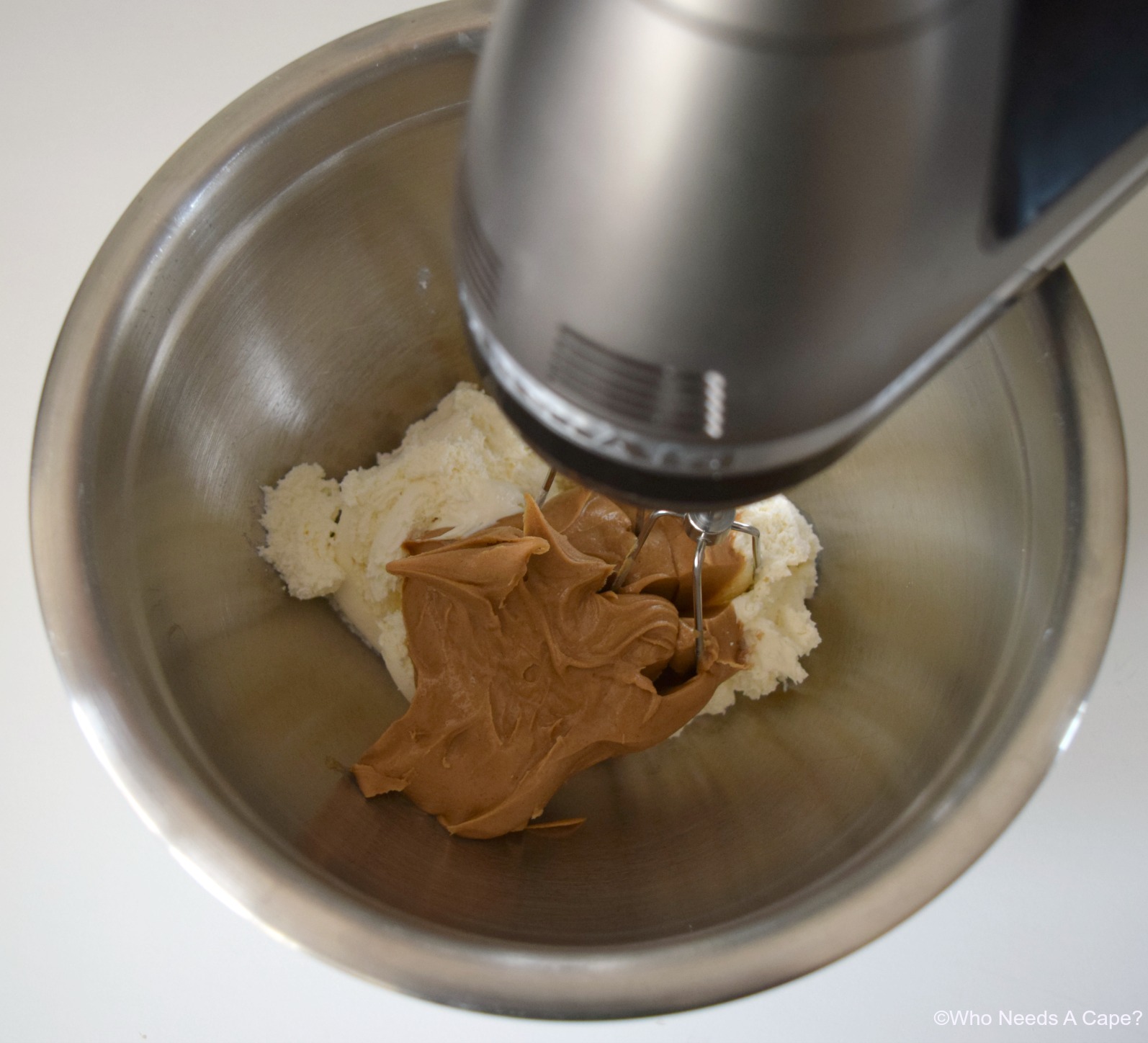 With electric mixer whip together whipped cream cheese and peanut butter, add in milk mixing completely.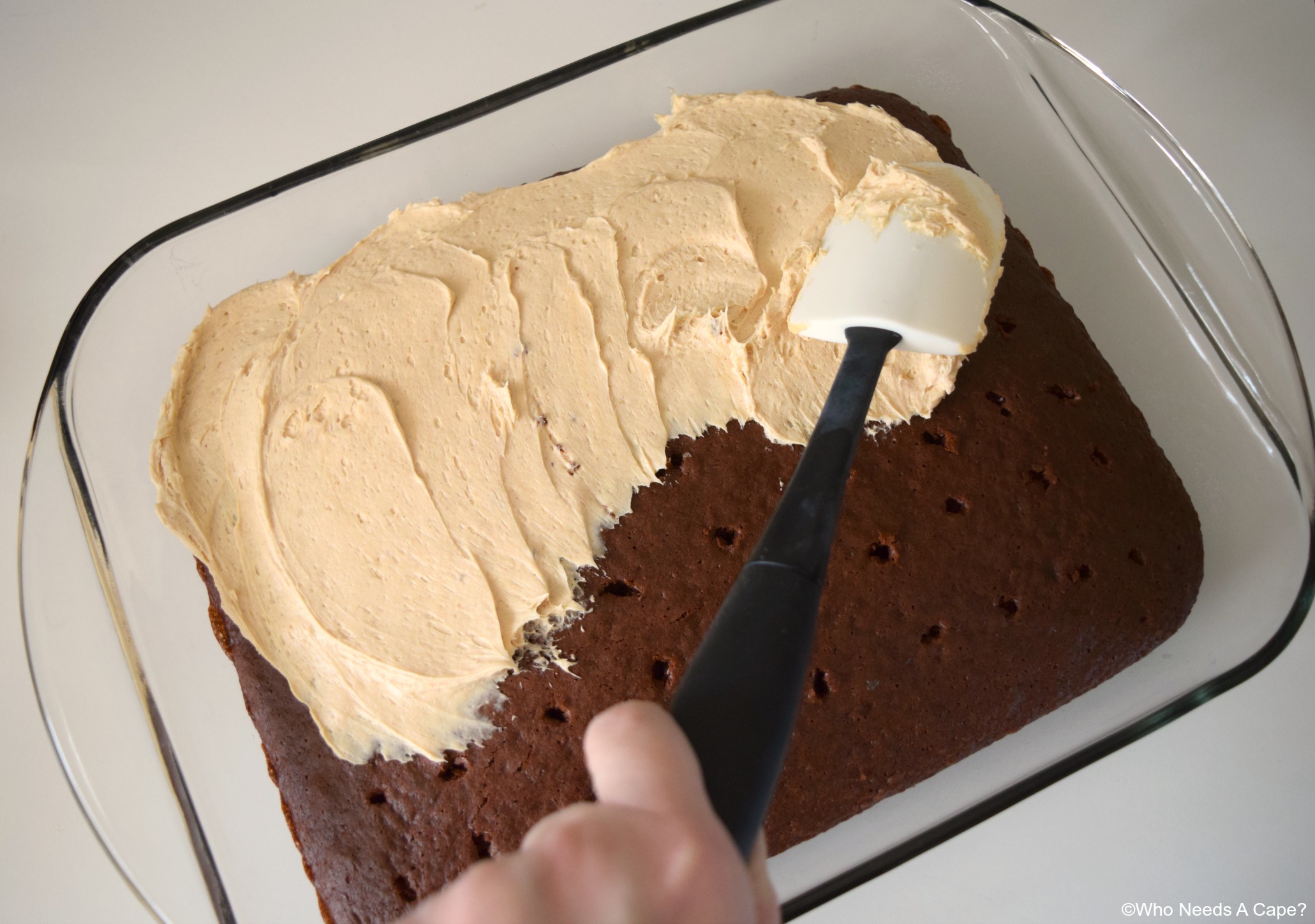 Spread over top of the cake, completely covering entire top.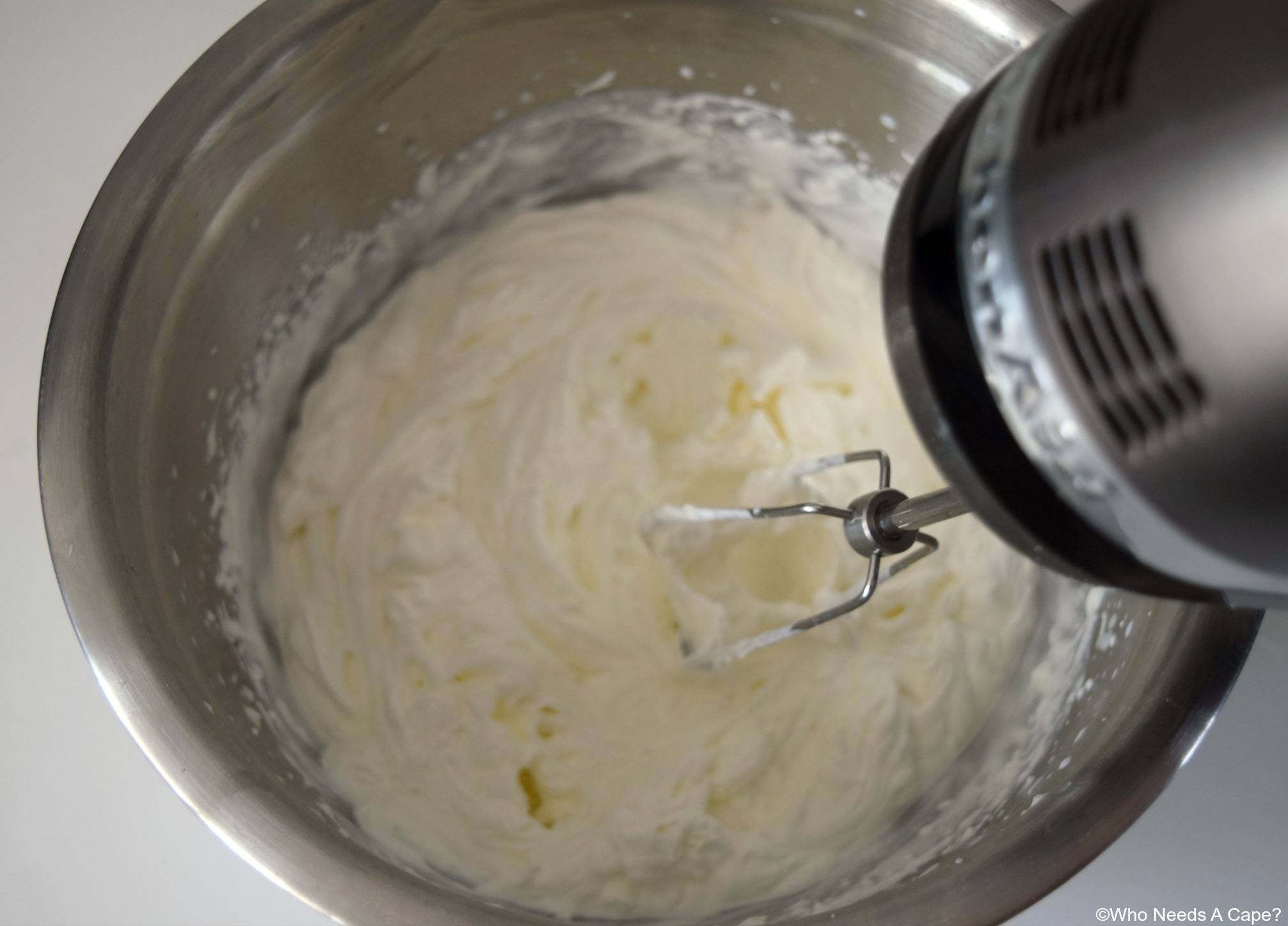 With an electric mixer beat heavy

whipping cream

and confectioners sugar, whip until stiff peaks have formed.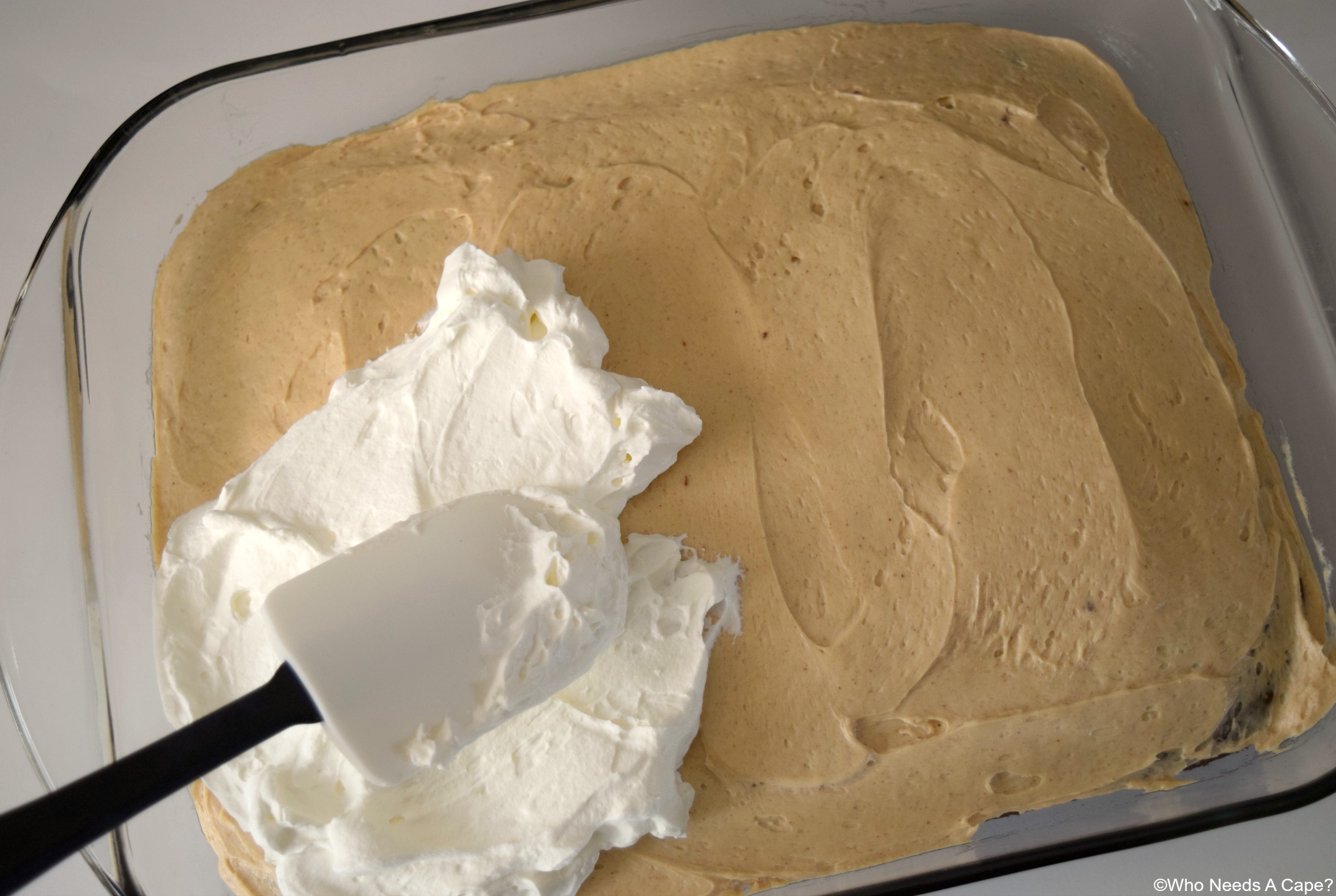 Spread over top of peanut butter/cream cheese layer.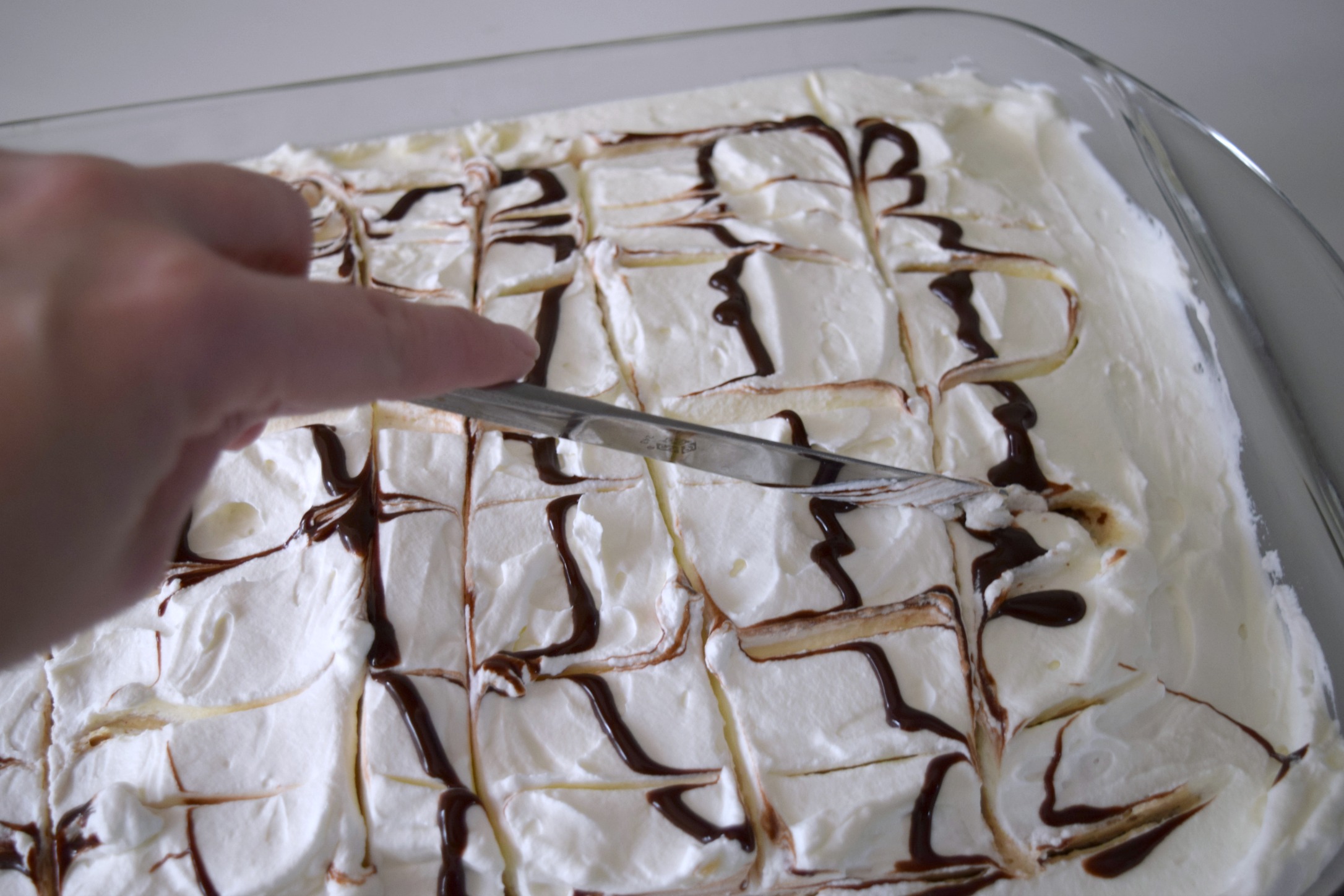 Drizzle top of whipped cream with chocolate syrup, run a knife through to swirl chocolate syrup.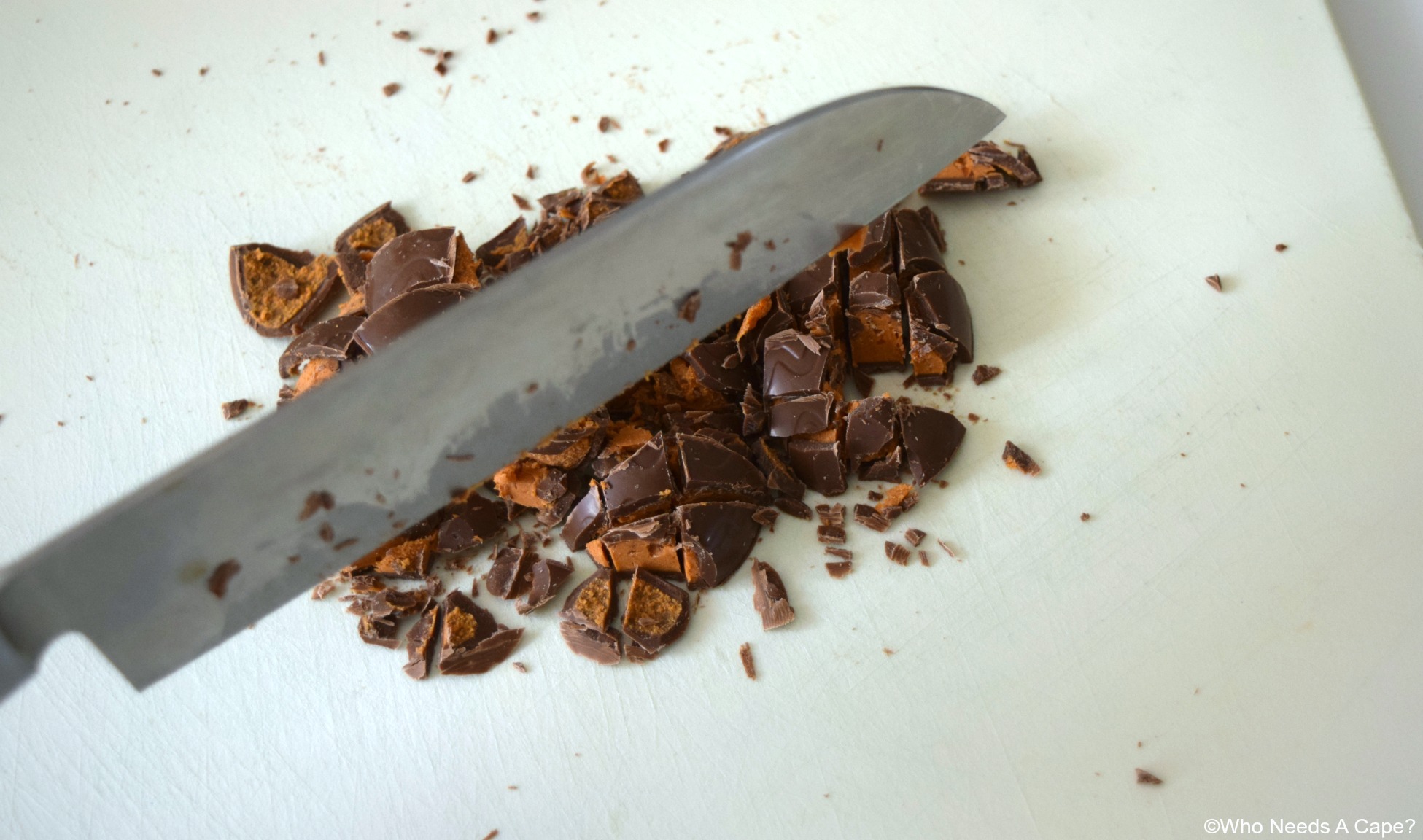 Roughly chop BUTTERFINGER® Cup Eggs with a knife on cutting board.
Sprinkle BUTTERFINGER® Cup Eggs on top of chocolate syrup. If desired place one unchopped BUTTERFINGER® Cup Egg in center of cake for decoration.
So what delicious desserts are you going to create with BUTTERFINGER® Cup Eggs? Can't wait to find out!