This shop has been compensated by Collective Bias, Inc. and its advertiser. All opinions are mine alone. #SendSweetness #CollectiveBias
My son LOVES LOVES LOVES Valentine's Day. I'm not kidding. At Halloween he was asking for a Valentine's Day Sleepover. Ok we'll call it whatever you would like little guy! Because he loves Valentine's Day SO much I knew I had to make this year special for him (All of this stuff only lasts so long right?). I wanted to send him in to school with fun gifts for his teachers (He has a bunch between aides and therapists) so it had to be something on the smaller side but with a big heart! I came up with Strawberry Blondies to make EVERYONE happy!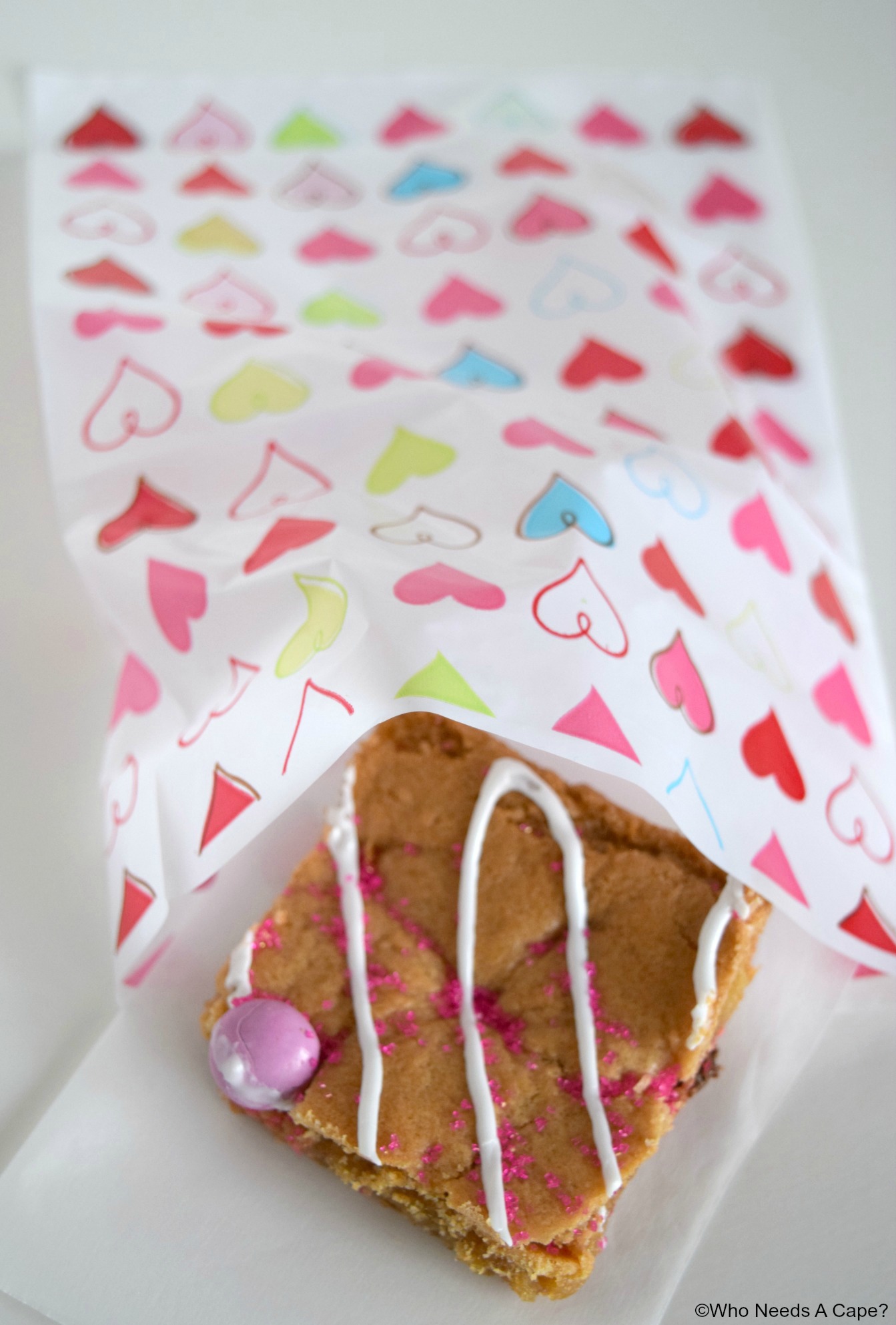 I needed to get a plan and get it fast for Valentine's Day. I went to Walmart in search of some inspiration! (as usual). Walmart had an amazing selection of Valentine's Day treats, and I got inspired immediately! It was EASY! I immediately found M&M's® Strawberry. Perfect right? I knew I could come up with a super yummy treat with those cute M&M's® Strawberry! (and I did – Strawberry Blondies!). Plus, um I knew I wouldn't have a problem getting rid of any left overs (or any extras I may have bought). M&M's® are a favorite in this house and the Strawberry was NO exception – I mean YUM!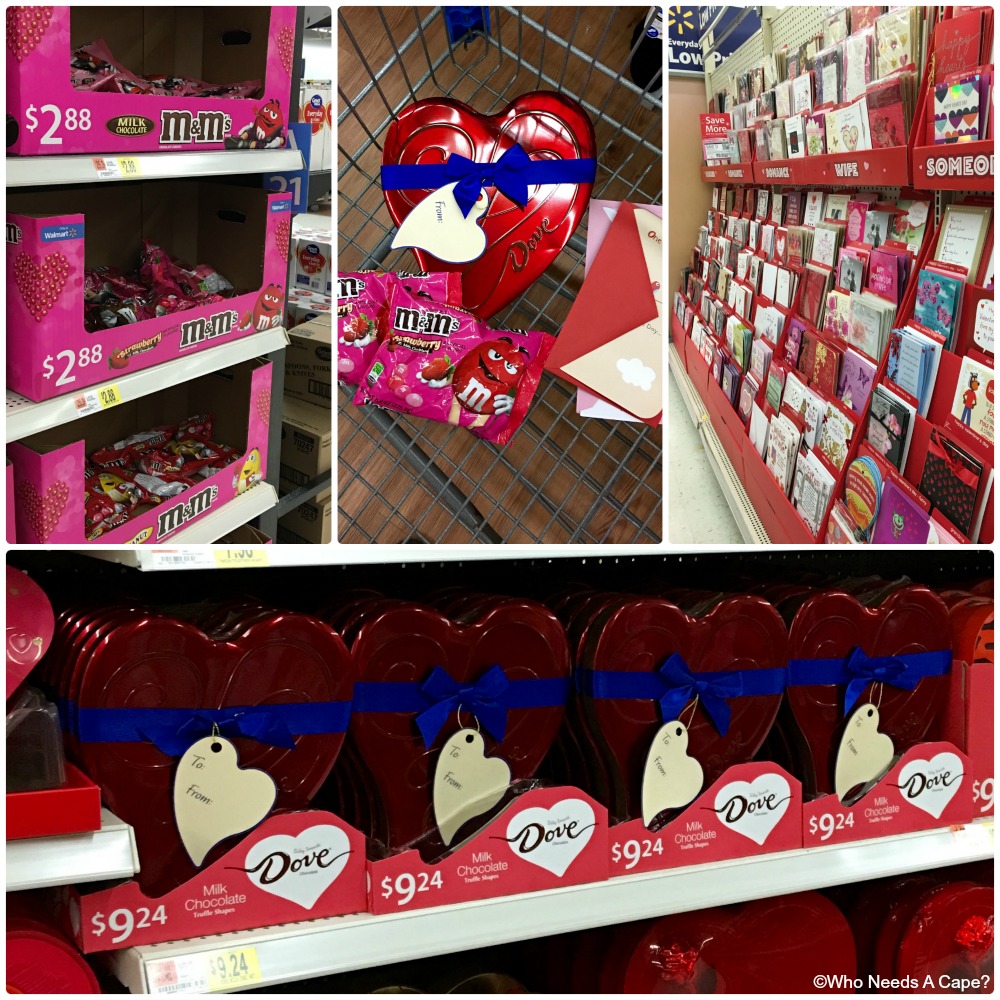 I also found a few more things. Like I said my little son has a lot of teachers/aides/therapists at school, so I picked up some awesome American Greetings® for the special ones and a DOVE® Chocolate Tin for his main teacher. I felt wonderful getting American Greetings® cards and the DOVE® Chocolate Tin.  DOVE® is some amazing chocolate and everyone would be super happy to receive it (Hey HUSBAND are you reading this????). And American Greetings® just had the most perfect cards ever! YEA!
Shopping done? I decided to go home and bake!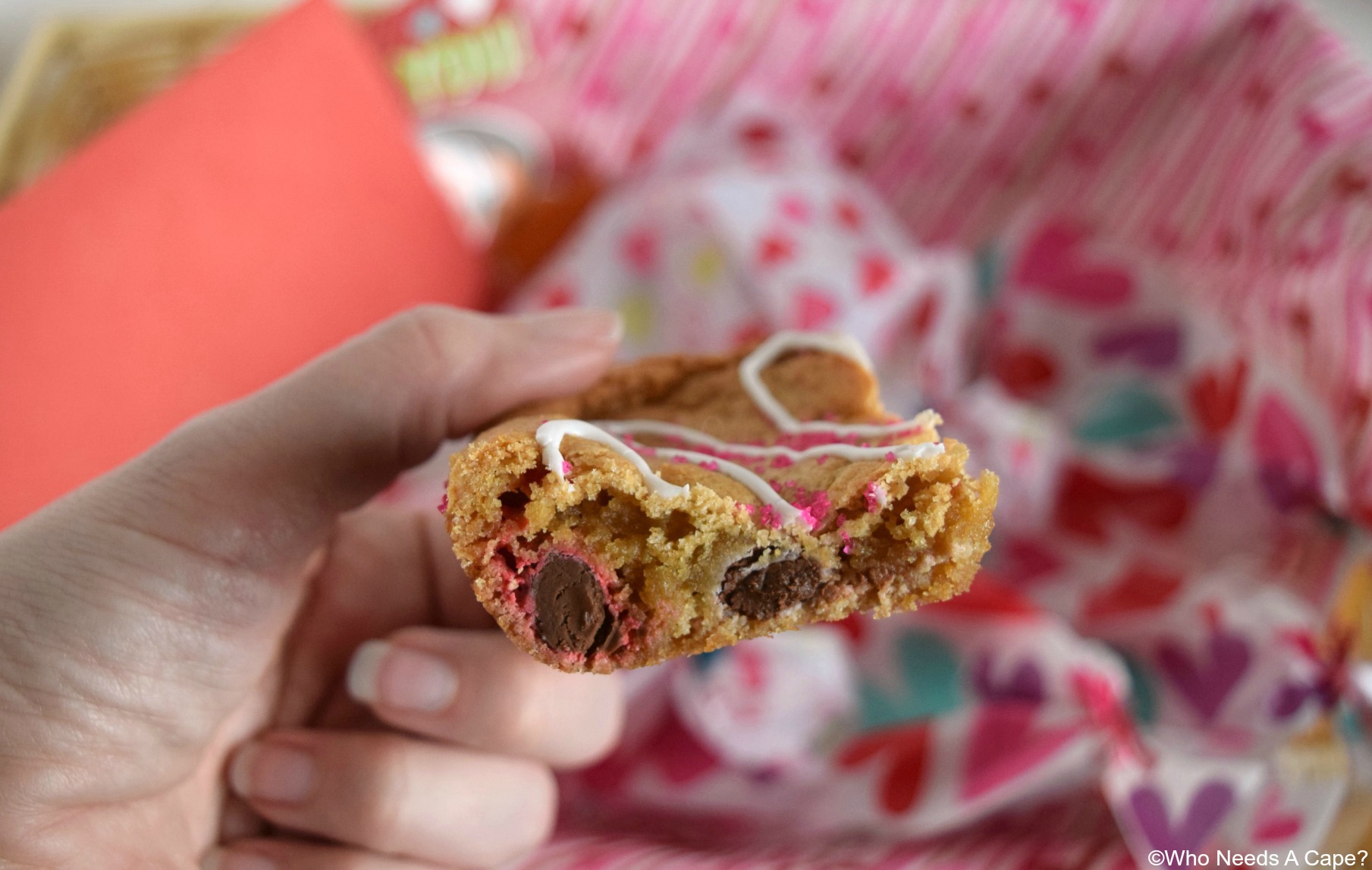 I made Strawberry Blondies for Valentine's Day, but I can promise you that I am going to make them again! M&M's® Strawberry were DELISH and I had to make 2 full pans of these (yes my family told me as I was making them that they were going to steal them so why fight it? Make 2 if you're giving some away – you'll regret it if you don't!).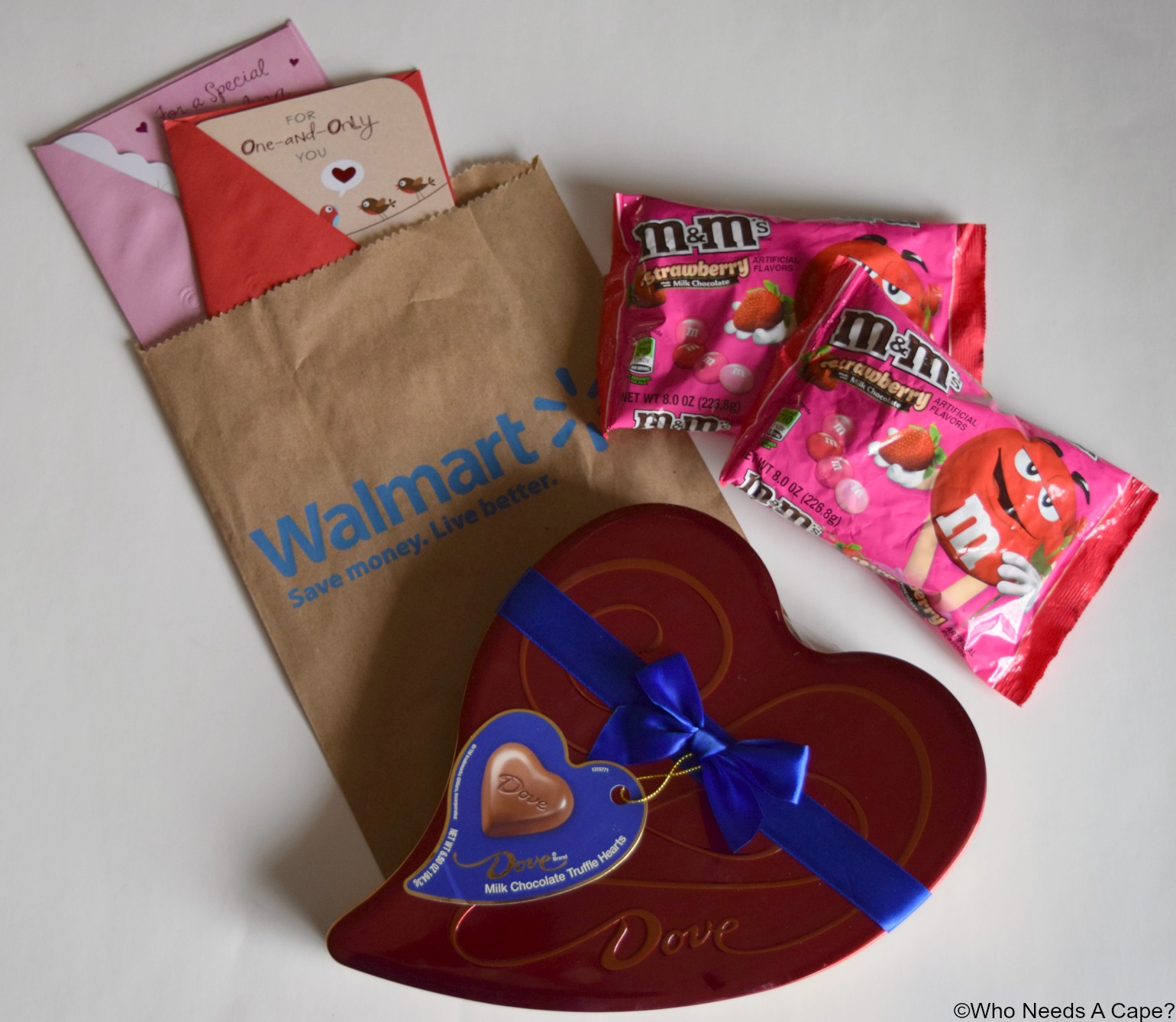 You're going to need a few things to get started with your fun Valentine's Day Treat. You'll need:
1 cup all-purpose flour
1/2 t baking powder
1/8 t baking soda
1/2 t salt
1/3 cup butter, softened
1 cup packed brown sugar
1 egg
1 t vanilla extract
3/4 cup Strawberry M&M's (roughly chopped if you desire)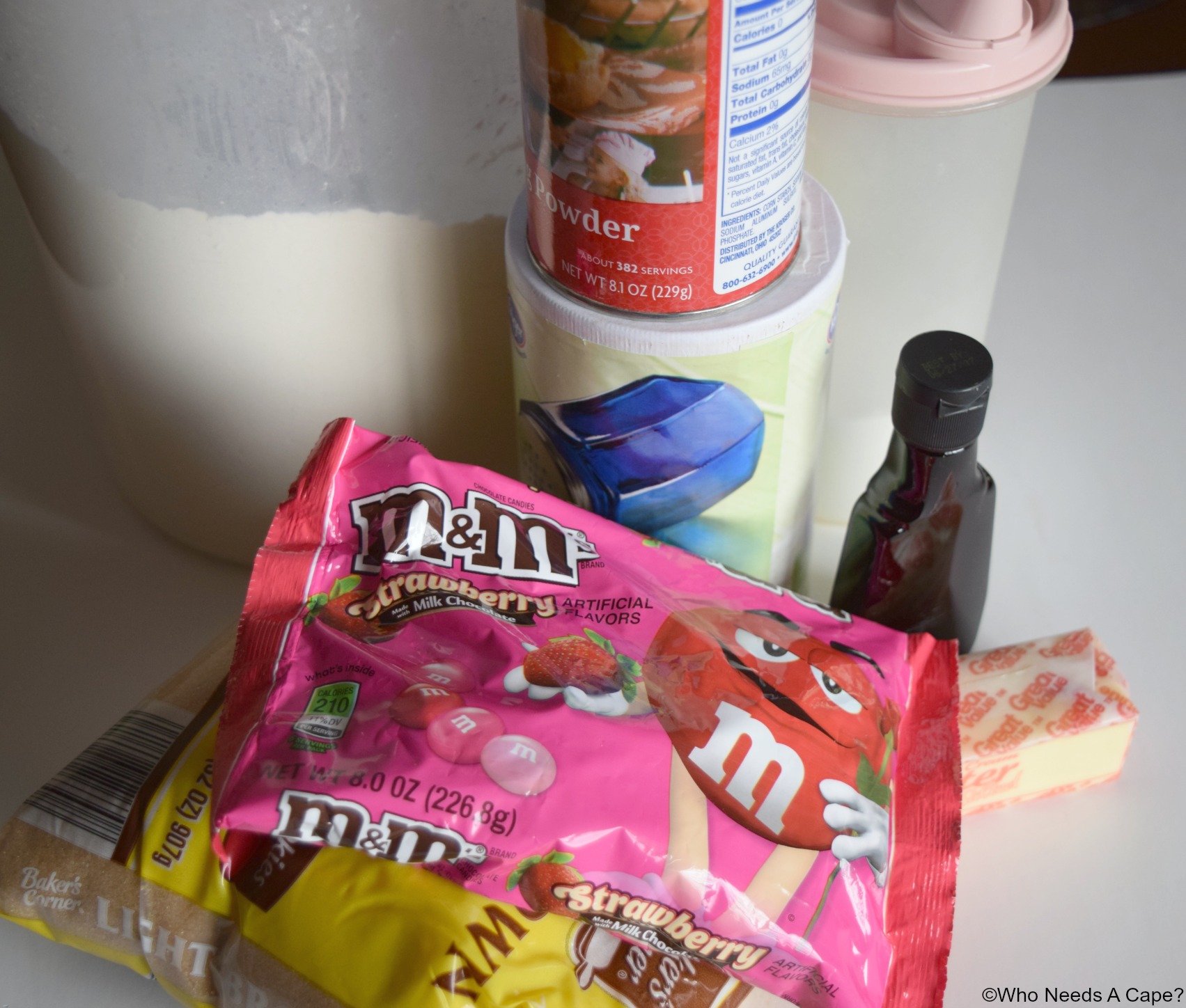 Preheat oven to 350° degrees. Spray 9×9 baking dish with non-stick cooking spray, set aside.
Combine flour, baking powder, baking soda and salt in bowl and set aside.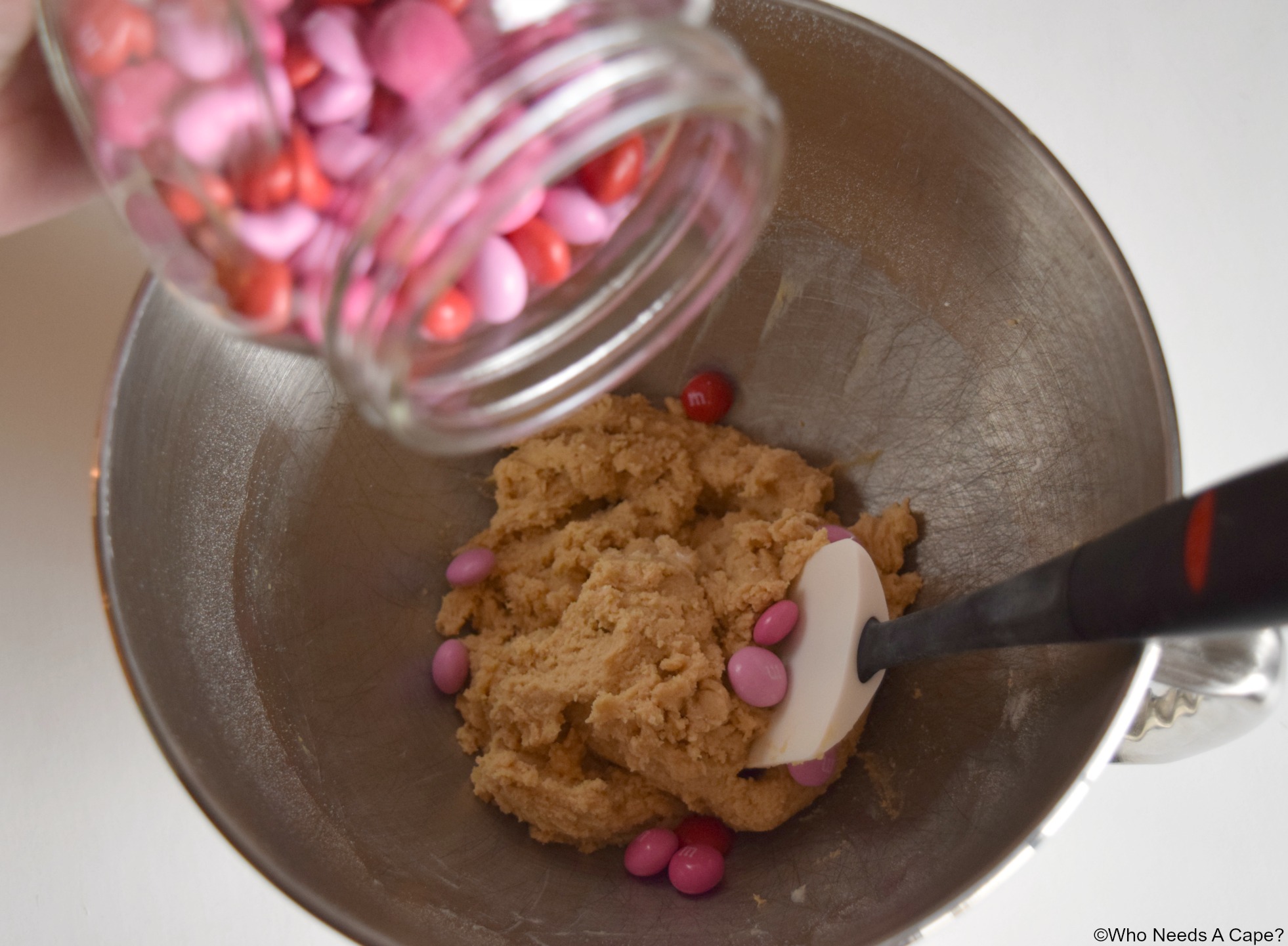 Using electric mixer beat together butter and brown sugar.
Add in egg and vanilla extract, mix until combined.
Add in dry ingredients, mixing until combined.
Stir in Strawberry M&M's.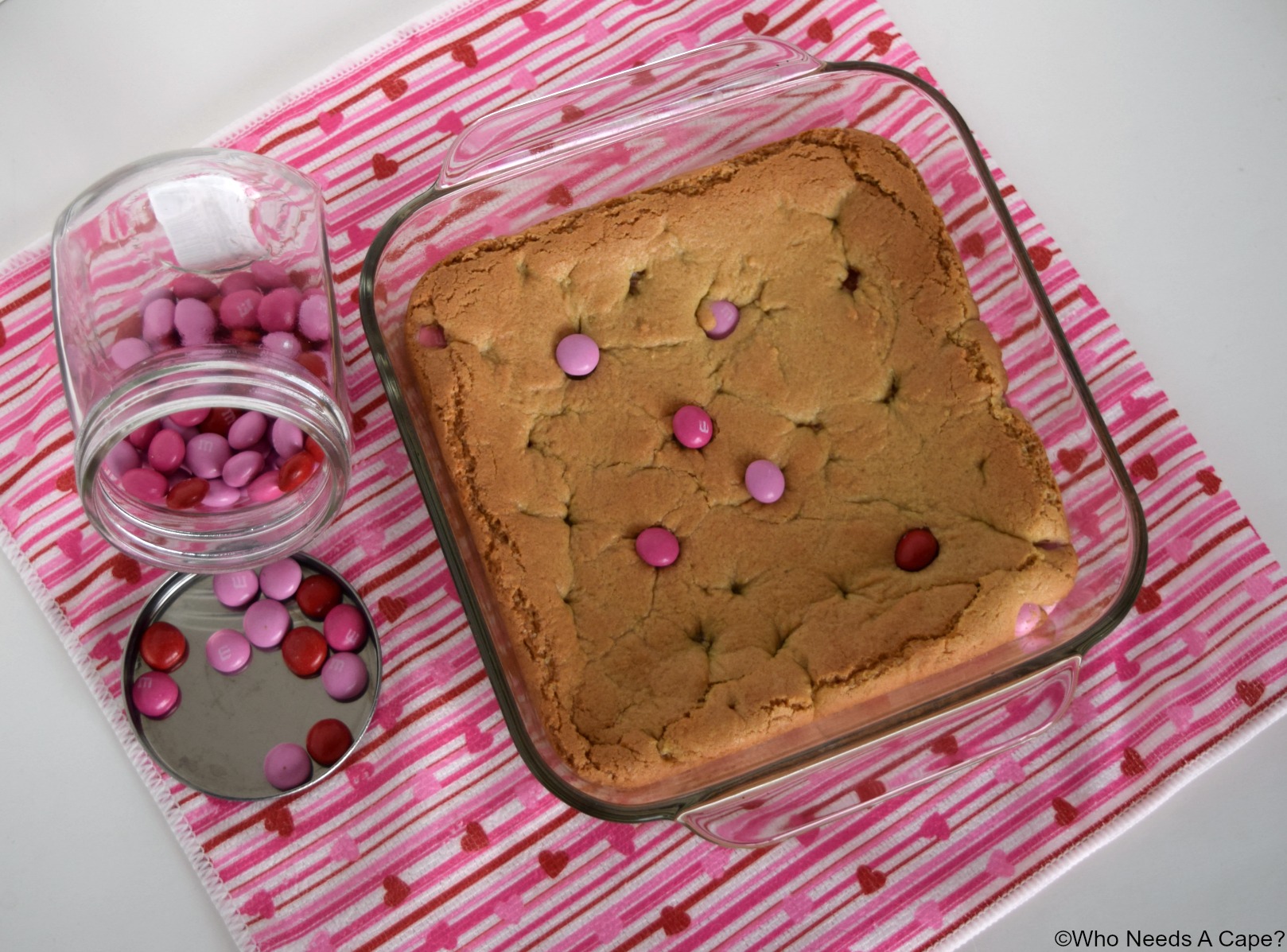 Spread into prepared baking dish.
Bake approximately 23-25 minutes until toothpick inserted into center comes out clean.
Cool completely before cutting.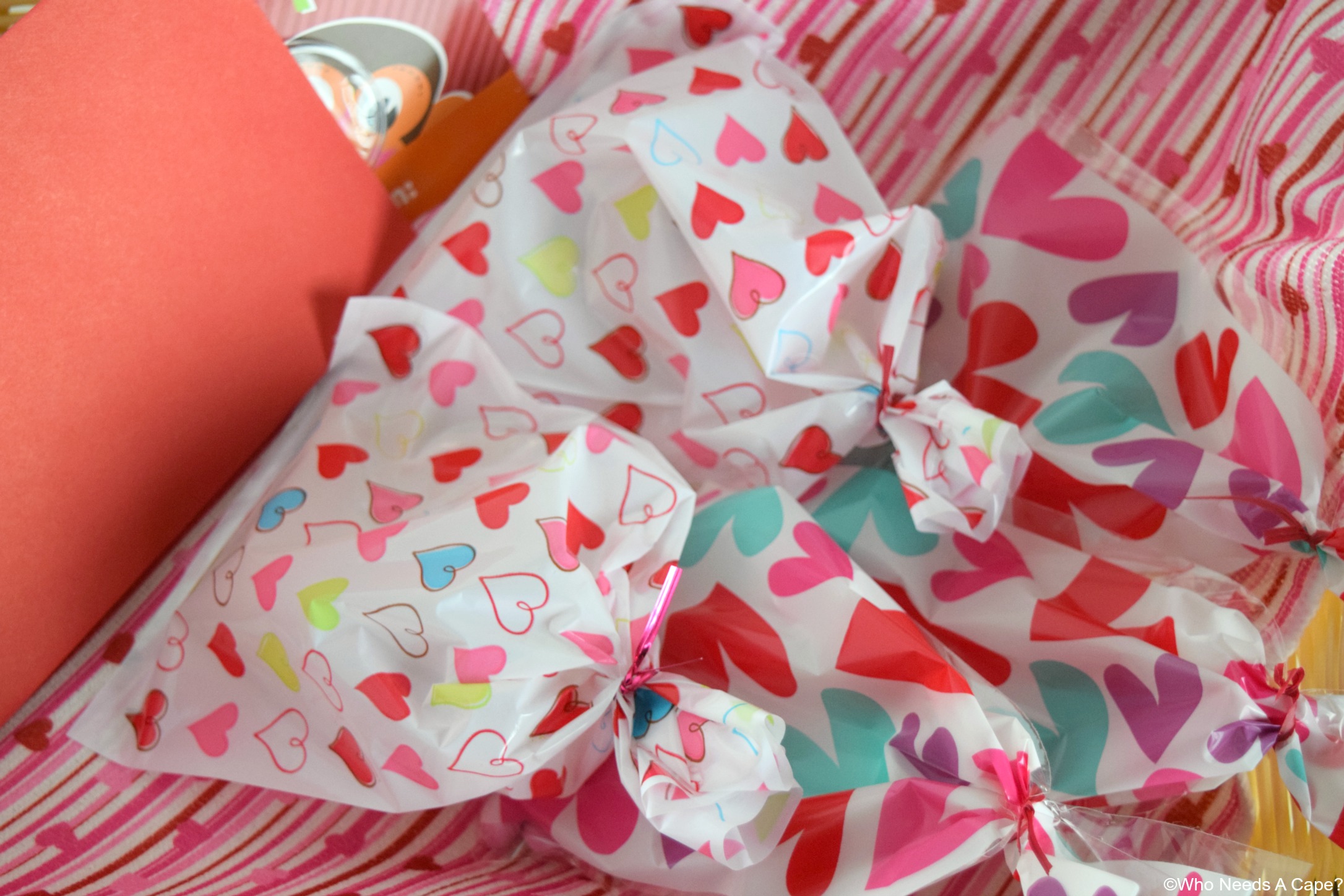 If you're gifting these yummy treats, after Strawberry Blondies are completely cooled: Cut and place into cute bag. Send in with your kiddos!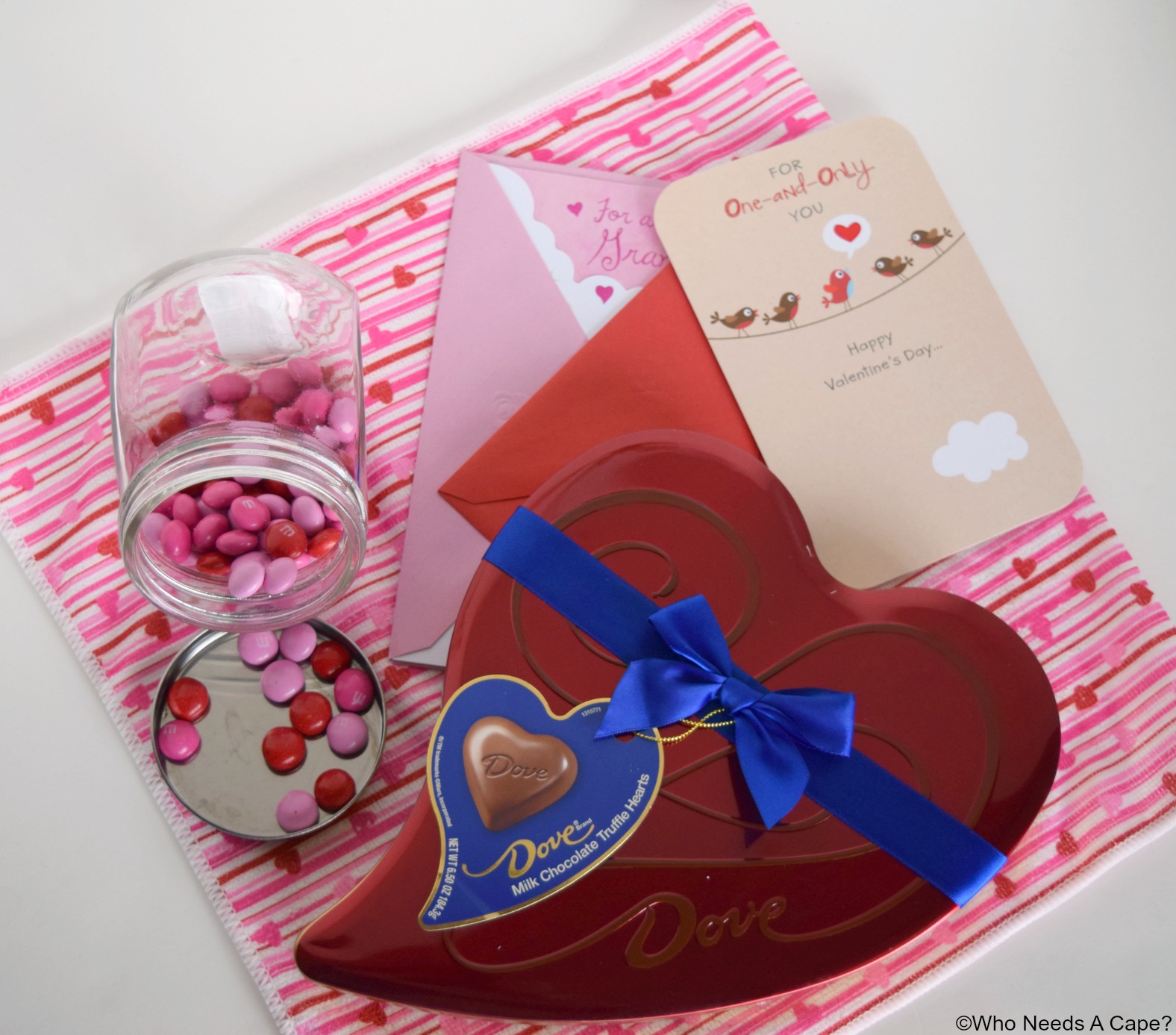 Optional Send in some extra M&M's® Strawberry along with the Strawberry Blondies, American Greetings® cards and the DOVE® Chocolate Tin. I know that my sons teachers are in for some sweet surprises!
Who are you going to send all of these yummy goodies to? Are you saving them for your Valentine? Or are you the class mom and need some party ideas? Let me know what you're doing!