Dinner doesn't get much quicker than this Easy Grilled Chicken Pasta Salad. A meal that's tasty and on the table fast, can't beat that!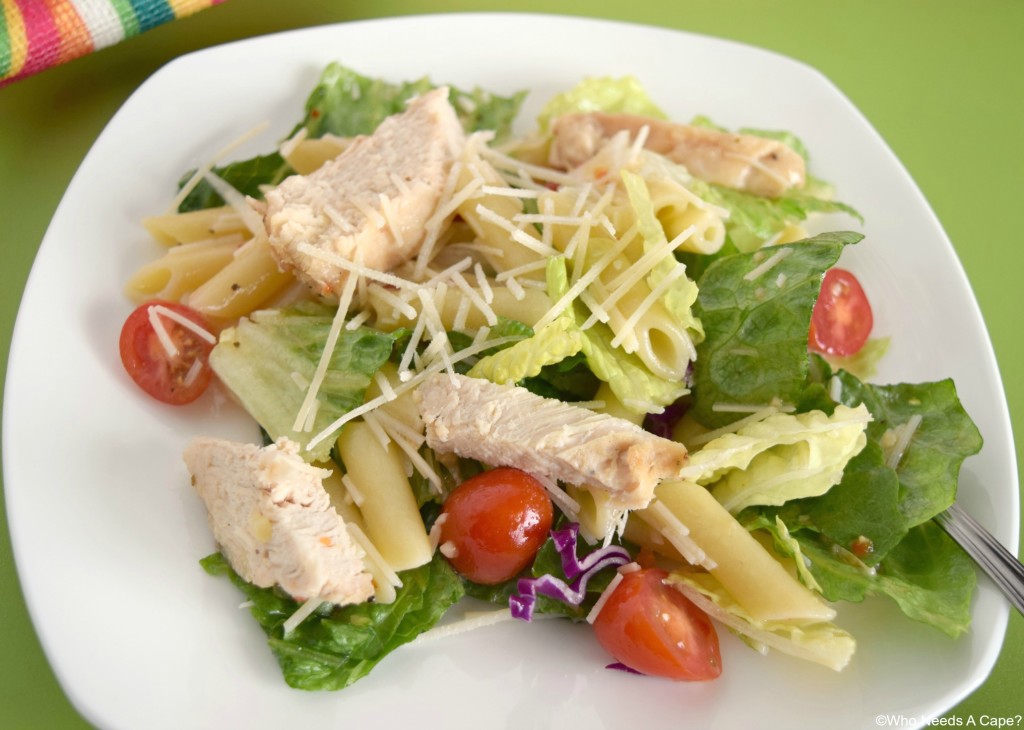 Have you ever sat down to look at your calendar and you cannot believe the week ahead of you? Happens to me more than I care to admit. Throw into the daily mix: conflicting schedules, kids needing to be here, here and finally here along with all the loads of other obligations. Please tell me you have these weeks too! These are the weeks I lean on easy to prepare meals. Nutritious meals that don't require much if any prep but are bursting with flavor. This quest is what led me to this Easy Grilled Chicken Pasta Salad, I think you'll agree this is one very simple yet satisfying meal.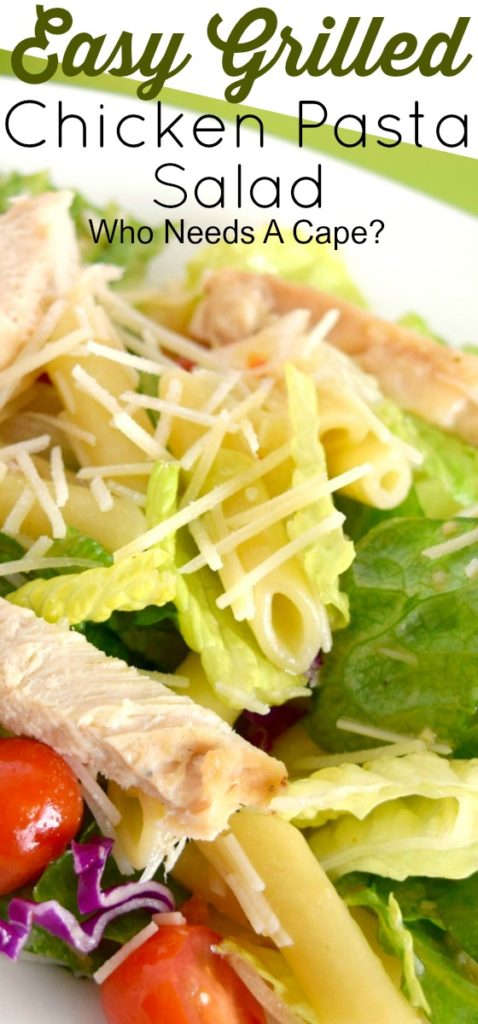 Now this isn't your traditional pasta salad, there's actually lettuce in this, yes it is part pasta but also part actual salad.  See what I did there? It's a pasta salad but more salad than pasta. Within this dish you'll find some critical time-saving ingredients that I picked up while shopping at my local Walmart. The first component is such a huge time and sanity saver, Tyson® Grilled & Ready® Chicken Breast Strips. You'll find them in the frozen food section, so simple and convenient to make. Just heat up 1 or 2 portions at a time and pop the resealable bag right back into your freezer. With Tyson® Grilled & Ready® Chicken Breast Strips you can have the best of both worlds, delicious and healthy protein filled meals that are good for your family.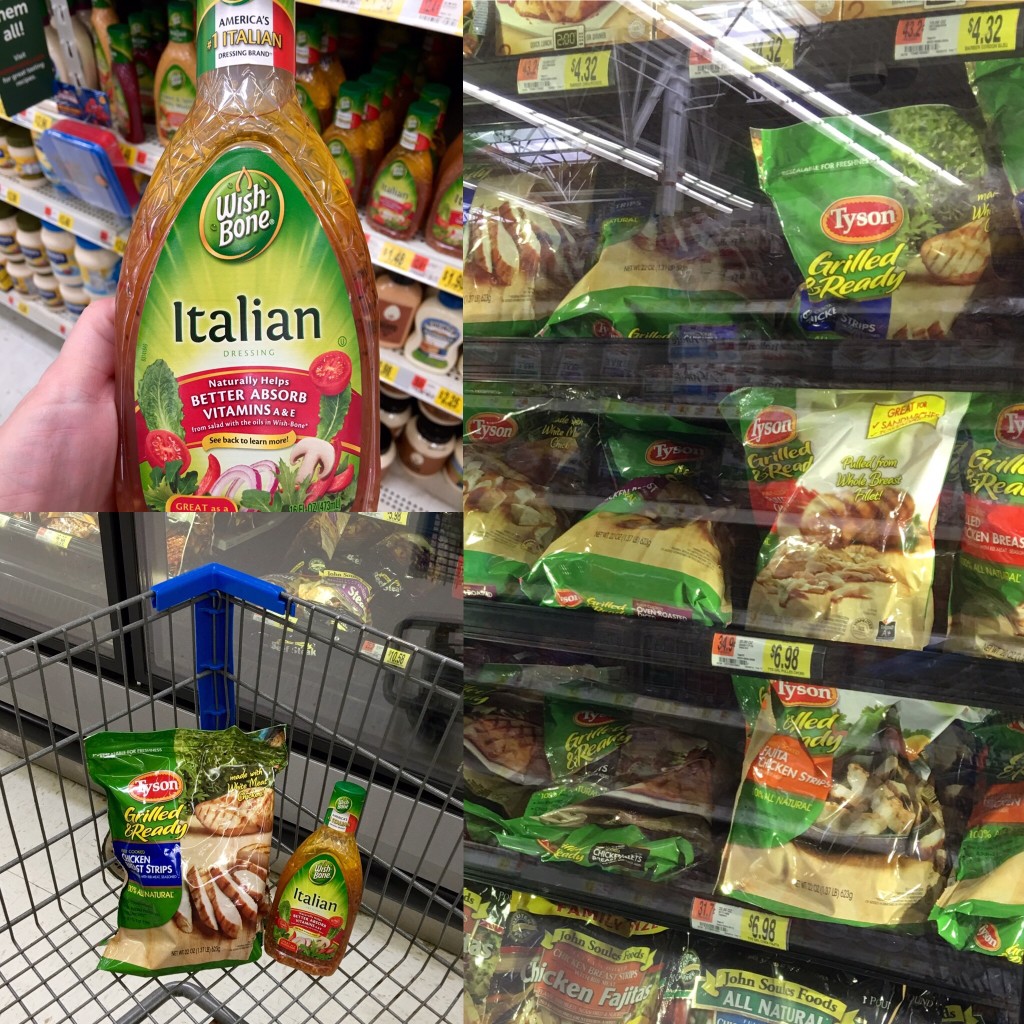 The next item you'll want to add into your shopping cart at Walmart is Wish-Bone® Italian Dressing, a robust and full-flavored dressing which contains no high-fructose corn syrup.  Each bottle is packed full of herbs, seasonings and flavors for an extra zesty boost of flavor just perfect for this dish, taking it from good to great!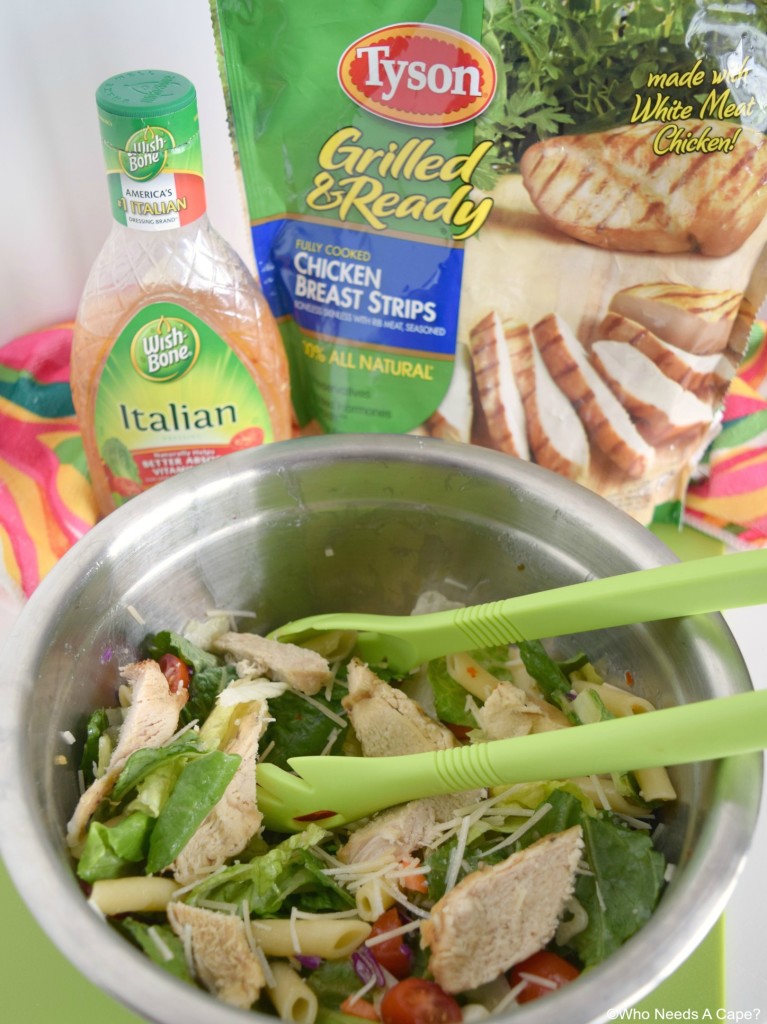 Now of course you can purchase lettuce and chop it at home,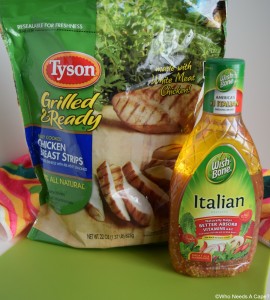 but if you are really crunched for time as I am, buy the bagged lettuce and really make this an easy no-fuss meal. Grab some grape tomatoes and parmesan cheese, these round out the ingredients I used. Now if you feel like adding in other items such as black olives or croutons, go for it I bet they'd taste fantastic in this dish too.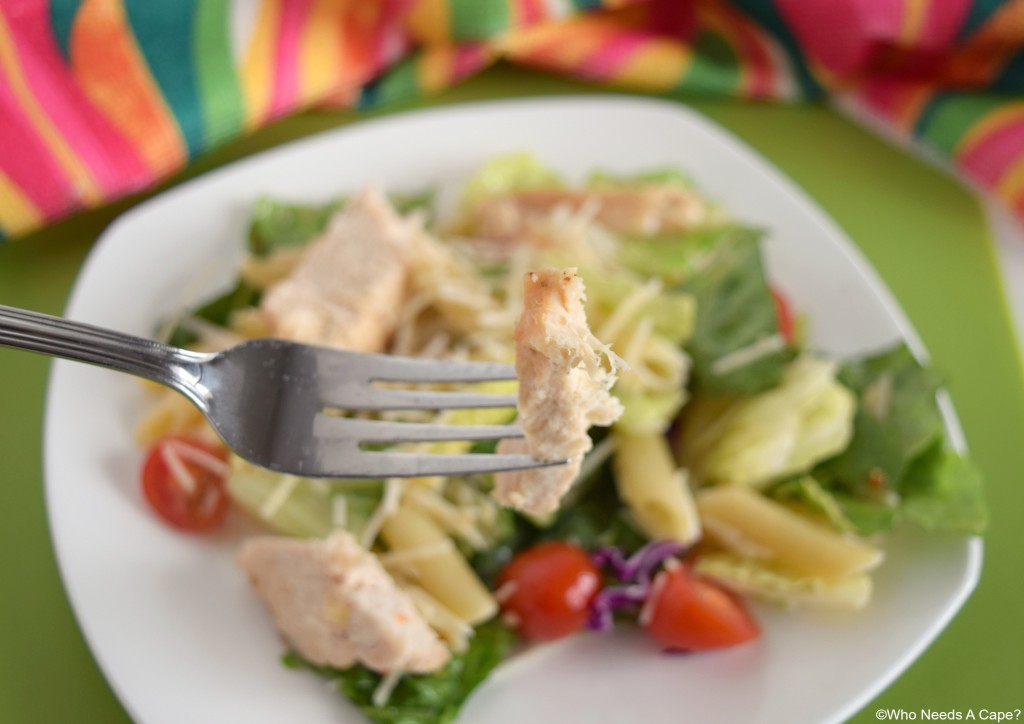 Simply boil some water for the pasta, heat the Tyson® Grilled & Ready® Chicken Breast Strips, toss all ingredients together and BAM dinner is done! One simple yet delicious dinner done, which should help during those extra crazy weeks!