Need a tasty dip for holiday parties? Make this Caramelized Onion Dip, full of flavor and perfect for dipping. Make it ahead of time and refrigerate.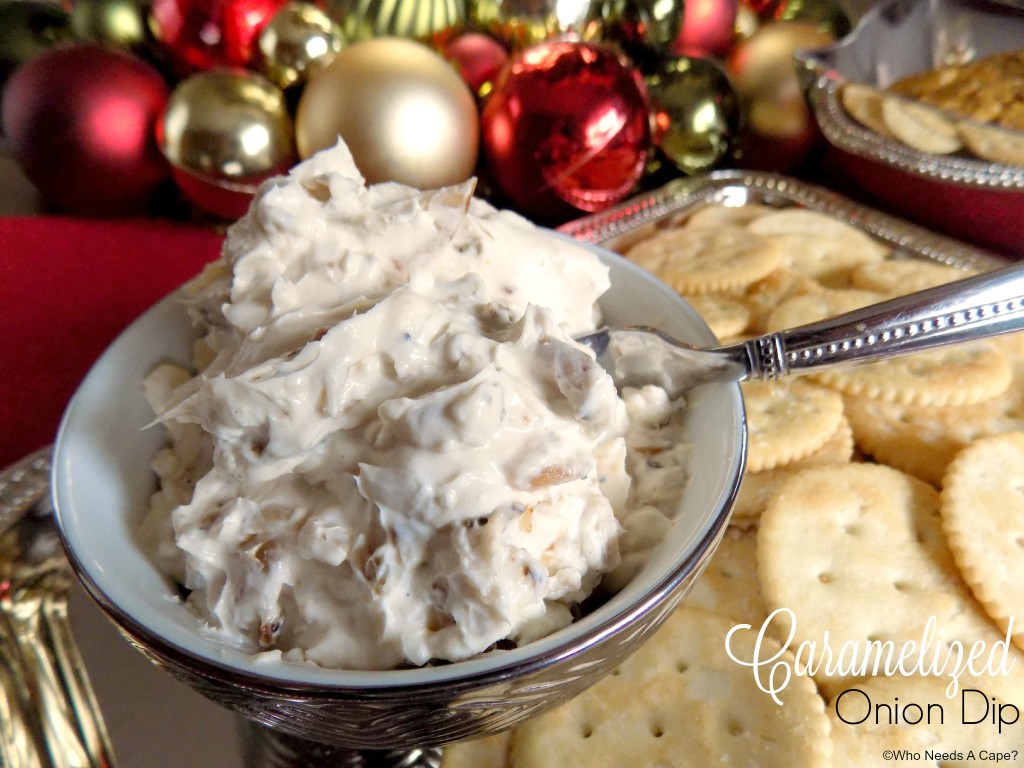 This review was made possible by iConnect and Febreze. I was provided compensation to facilitate this post, but all opinions are 100% mine.
The holiday season is in full swing around our house! Our calendar is full of all things cooking, baking and entertaining! With various functions here and there my kitchen is cranking out treats, sweets and delicious food left and right. One issue though is something I'm sure you can relate to in your own home…the stinks of Christmas!
Not everything smells jolly and holly! Nope, not even close. In just one short afternoon I have a mixture of these lovely smells: a wet dog (ewww), wet shoes and boots, coffee, cookies, casserole, and caramelized onions. Not to mention kids…yes they come with their very own set of stinks! Of course, some of these are really yummy smells on their own, but mixed together, not at all! UGH! One of my favorite smells of the day was the onions caramelizing for the great Caramelized Onion Dip which I'm sharing below, perfect for holiday parties and super easy to prepare.
Fortunately, Febreze has come to the rescue! My house is now smelling festively holidayish, not horrifying! With wonderful holiday scents, I freshened my home in no time.
Take for example Febreze Air Effects Cranberry Cheer, spray this around to eliminate odors and freshen your rooms. And wouldn't you agree that the holiday season is the perfect time for candles? I lit a seasonally scented Febreze Jolly Pine candle and had my home smelling as though the outdoors had come indoors. Wintertime weather around here brings wet shoes and boots entering our house multiple times a day and leaving odors, I decided to plug-in a Febreze Scented Oil Warmer near our shoe area brings a nice freshness to that area. All of these combined leave me confident that my home smells great and is ready for guests and holiday entertaining.