This is a sponsored conversation written by me on behalf of International Delight. The opinions and text are all mine.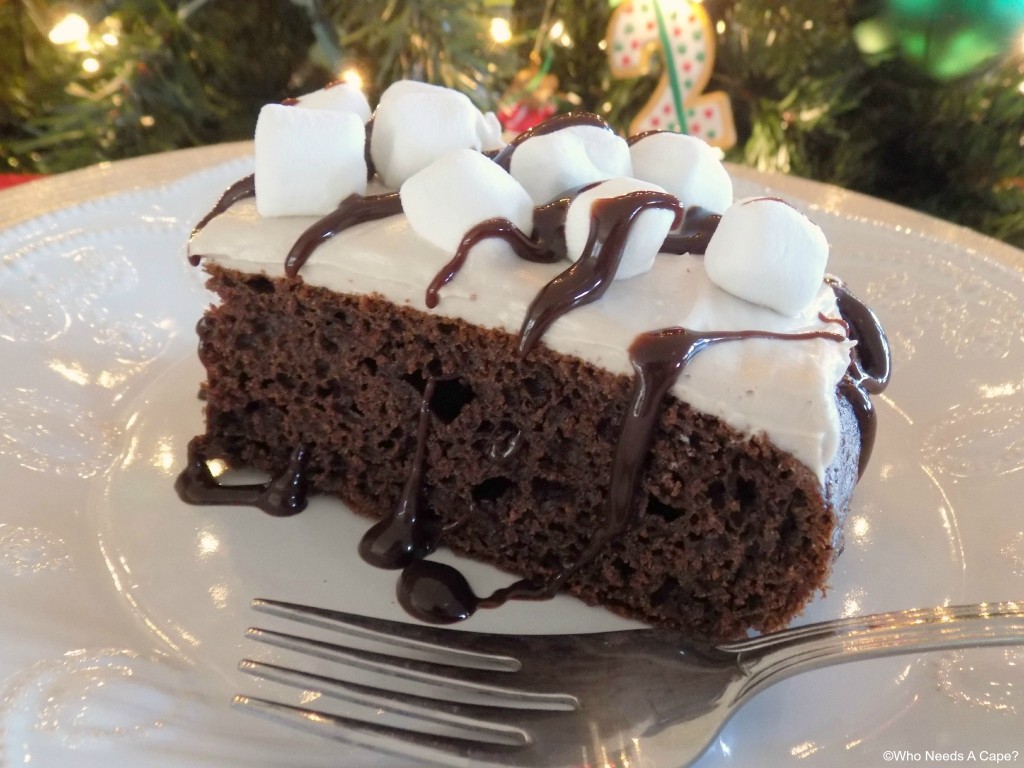 Are you excited about the holidays? I'm not gonna lie, the holiday season makes my heart swell and I get super excited about everything! With Thanksgiving over and done with we've moved into holiday prep full steam ahead. The tree is decorated, the lists have been compiled we even got our lights hung up on the outside of the house just before a foot of snow dumped on us last week….yes one foot in one day!
As the calendar turns to December I sit down with my calendar and start looking at the events throughout the month. We try not to over book, but like most families some days are just nuts especially right before Christmas. Looking ahead I also started to plan out gift giving, I like to keep organized and hopefully head off any last-minute runs to the store on Christmas Eve. One of the dates I'm looking at on the calendar is my husbands work luncheon, a rather informal event that happens in the conference room of a large retail store.
The staff tends to receive a lot of cookie platters so I decided to send a cake instead. Of course I had to try my intended cake recipe out on the family first and let me tell you, we have a winner! This Frosted Hot Chocolate Cake is full of chocolate flavors, topped with creamy frosting and just perfect for sharing!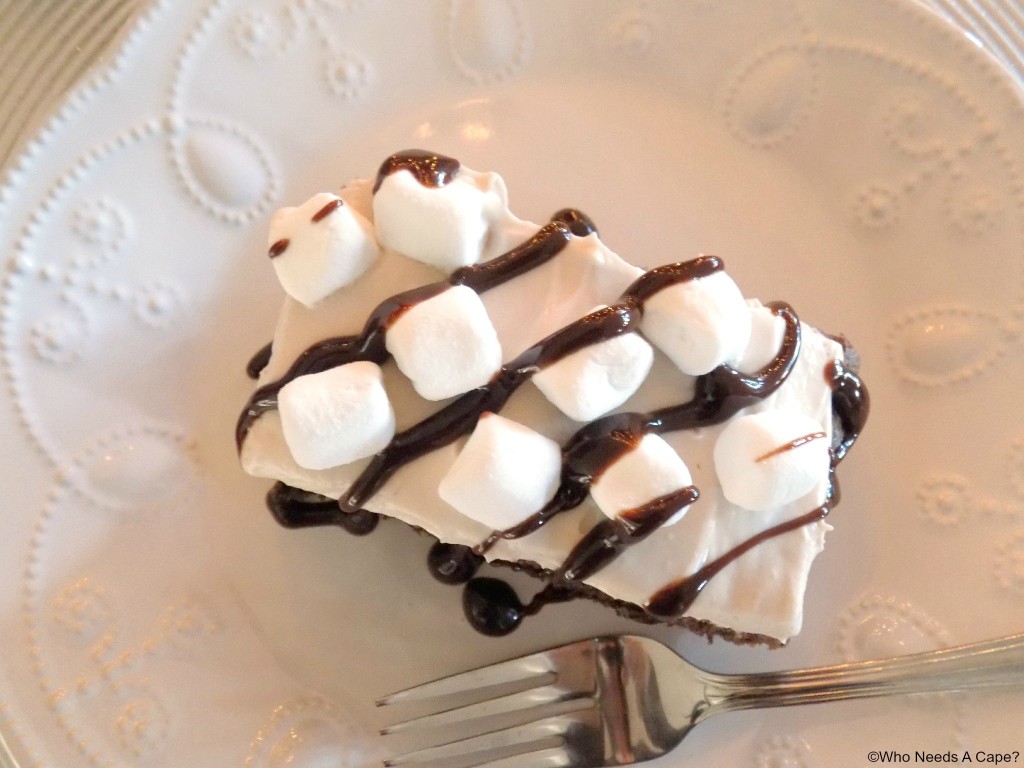 International Delight has a new line of refrigerated hot chocolate. Yes, you read that correctly refrigerated hot chocolate, available in milk chocolate and dark chocolate varieties and they are DELICIOUS! All you do is heat, sip and enjoy! Perfect for the holiday season, keep some in your refrigerator as you never know when you'll have unexpected holiday guests.  Pour into mugs, top with some marshmallows or whipped cream and serve. Doesn't get much easier than that does it? Better yet, add some cartons into your slow cooker and keep warm for a holiday hot chocolate bar. You'll love how creamy and full flavored this hot chocolate is, seriously it is amazing!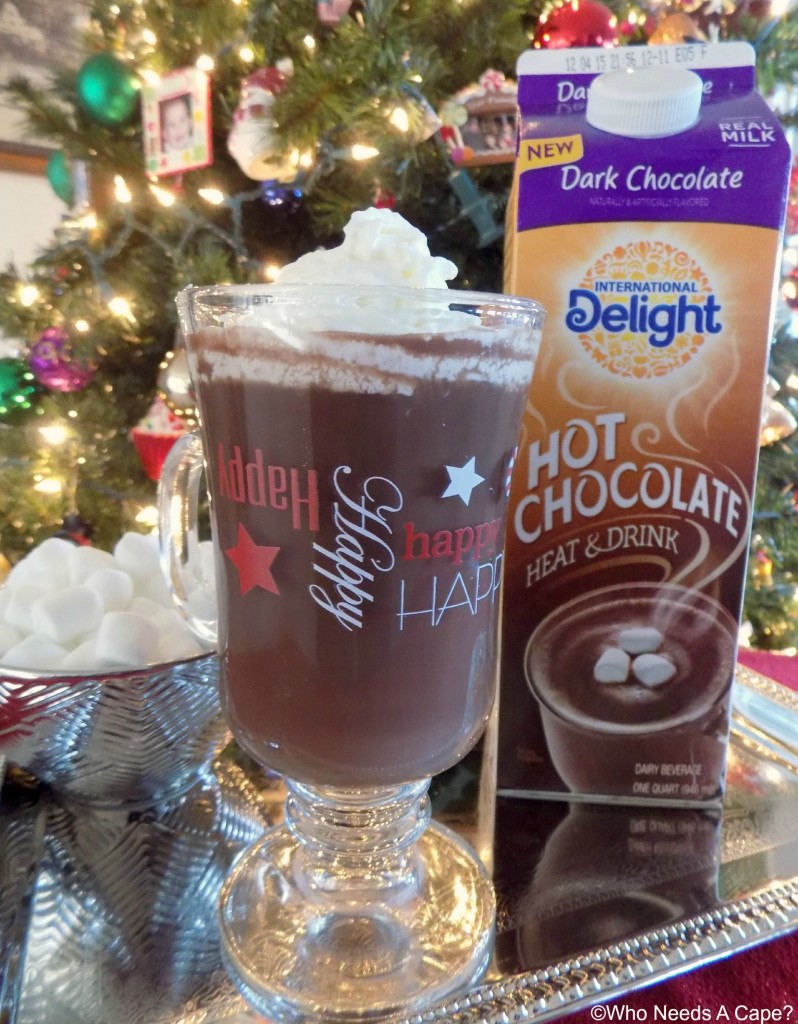 Back to the Frosted Hot Chocolate Cake, this recipe is simple as I jazzed up a boxed cake mix. I simply replaced the water with International Delight Dark Hot Chocolate which intensified the chocolate flavor and made the cake extra moist. I also incorporated International Delight Dark Hot Chocolate into the frosting, for a doubly whammy of hot chocolate flavor! And of course you have to top hot chocolate with marshmallows right? Maybe even a drizzle or chocolate too! It is the holiday season after all!
We thoroughly enjoyed this cake and I know it will be devoured at my husbands luncheon, no doubt about it.


This is a sponsored conversation written by me on behalf of International Delight. The opinions and text are all mine.