Spicy Ranch Chicken Salad is an easy meal to throw together that the family will love. Made with fresh seasonal ingredients and a spicy yogurt dressing.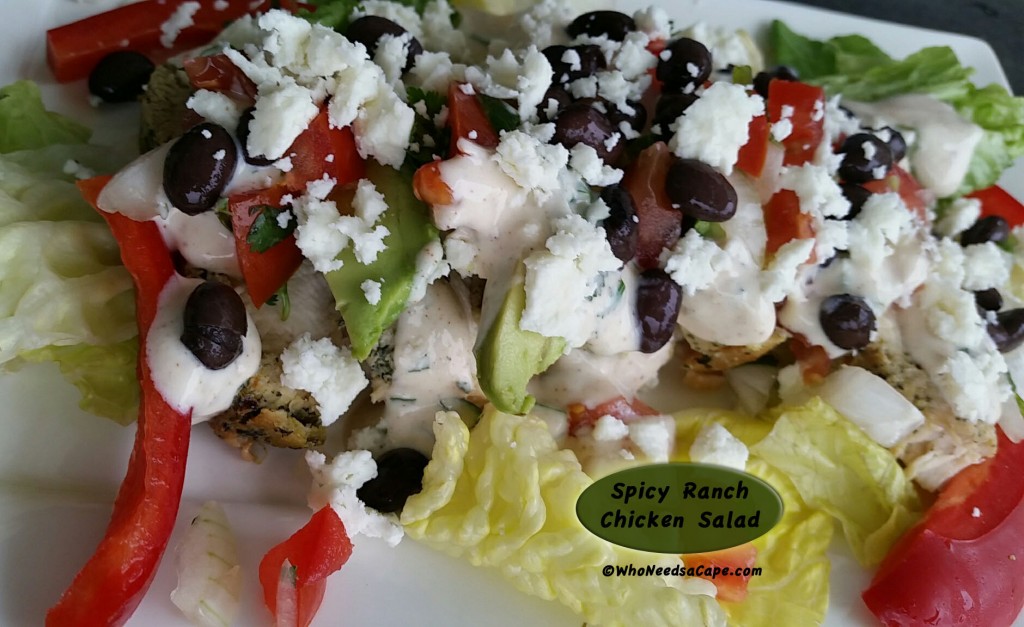 Summer equals fresh local produce in form of lovely salads, like this Spicy Ranch Chicken Salad.  This is one of those salads that you can throw in whatever you like really, but I like to have mine with very specific ingredients.  There are a few recipes that I use when making this salad-
It may seem like a lot of different recipes for a salad, but it really isn't.  The dressing is super fast and the chicken can be made ahead of time to marinate and then toss on the grill or into the oven.
I love that I can make all the ingredients for this Spicy Ranch Chicken Salad and have it for a couple days in a row either as left overs for dinner or lunch.
When making the dressing and chicken for my kids, I omit the spicy ingredients.  I also serve the salad deconstructed for my kids because they prefer to dip things like red bell peppers and may not like the pico so much with the onions and jalapenos.  I will slice up a tomato for them to dip as well.