As the temperatures heat up, it is time to have a Frozen Strawberry Margarita! Perfect for a party or a relaxing day next to the pool, cocktail time!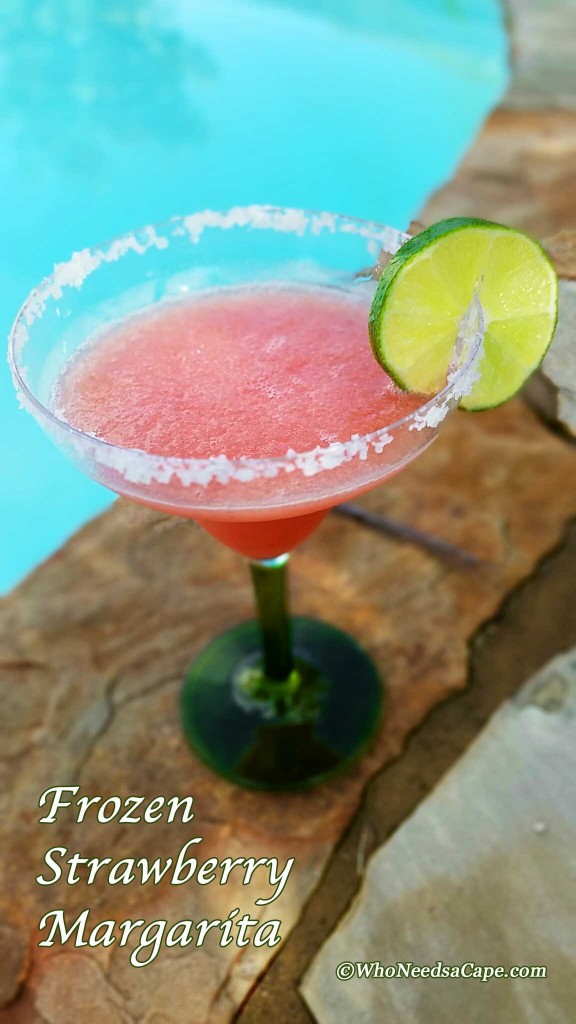 One of my favorite drinks that just screams summer to me is a Frozen Strawberry Margarita.  I LOVE margaritas, and will 9 times out of 10 order one of these over any other beverage when I am in the mood.  Salt, no salt, rocks, frozen – I love them all. I'm showing you how to make a frozen because let's face it – when you're sitting in the summer out by the pool nothing is as refreshing as a wonderful Frozen Strawberry Margarita!
When I made some Strawberry Lime Syrup, I knew immediately that I would have to try using it to make a margarita.  I think what I love about this syrup is that it is not as sweet as strawberry margaritas I have had in the past.  I also added a splash of Pepper Infused Tequila to give it a little heat… I so recommend making some if you like  a little heat. I know it sounds a little different – but it's SO worth it! You'll fall in love!!!
Want to get some more cocktail for summer in your head? Follow me here!