Slow Cooker Triple Chocolate Nutty Pudding Cake ~ Warm, ooey, gooey, nutty, chocolate pudding cake … in the crockpot. Top with a generous scoop of ice cream and YUM!!!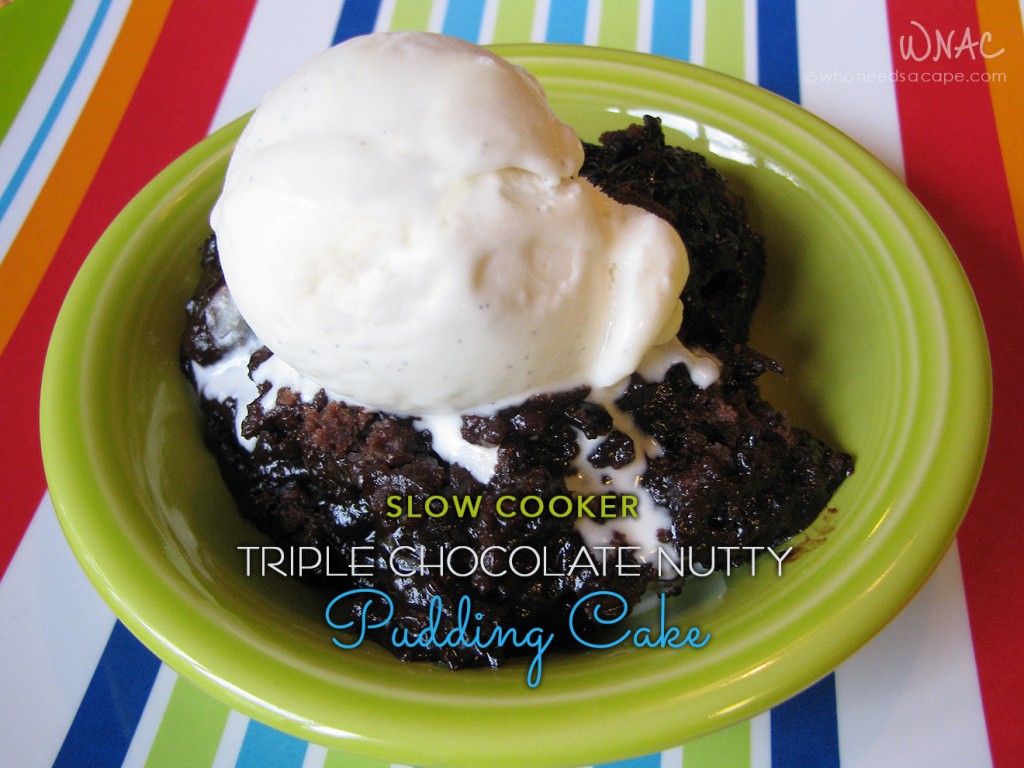 Warm, ooey, gooey, nutty, chocolate pudding cake … in the crockpot. Yes, you read that right: Triple Chocolate Nutty Pudding Cake that came out of my slow cooker and not the oven. And let me tell you, it was fabulously moist and decadent – everything a good cake should be. 😉
Now, most of us are accustomed to using our slow cookers for dinner and stews or soups. But it's not the go-to when planning dessert, right? It's not for me either, which is why I figured it was time to give it a try.
I love hot brownie sundaes – with vanilla bean ice cream and drizzly caramel – and that's exactly how this tasted. The original recipe called for crushed peanuts but pecans reminded me more of brownies and it's what I had on hand. I personally love Wilbur Chocolate's baking products so I was able to use the cocoa powder and baking chips I bought while visiting my hometown area last fall. Many of Wilbur's products can be ordered through their online store, but be mindful of the warmer temperatures when ordering chocolate.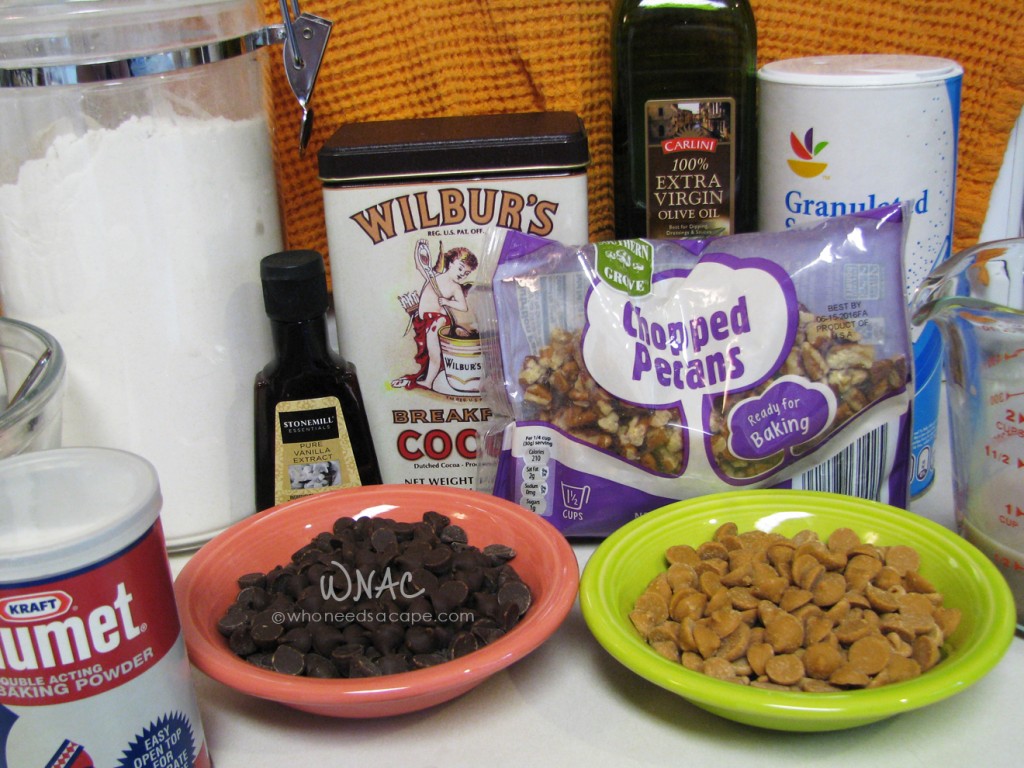 While this was baking – is it still considered baking if it's prepared in the crockpot? – my house smelled like the perfect scent for a new potpourri: Chocolate Explosion Delight. The windows were open when I was making this and I'm surprised there wasn't a line forming outside waiting for a taste.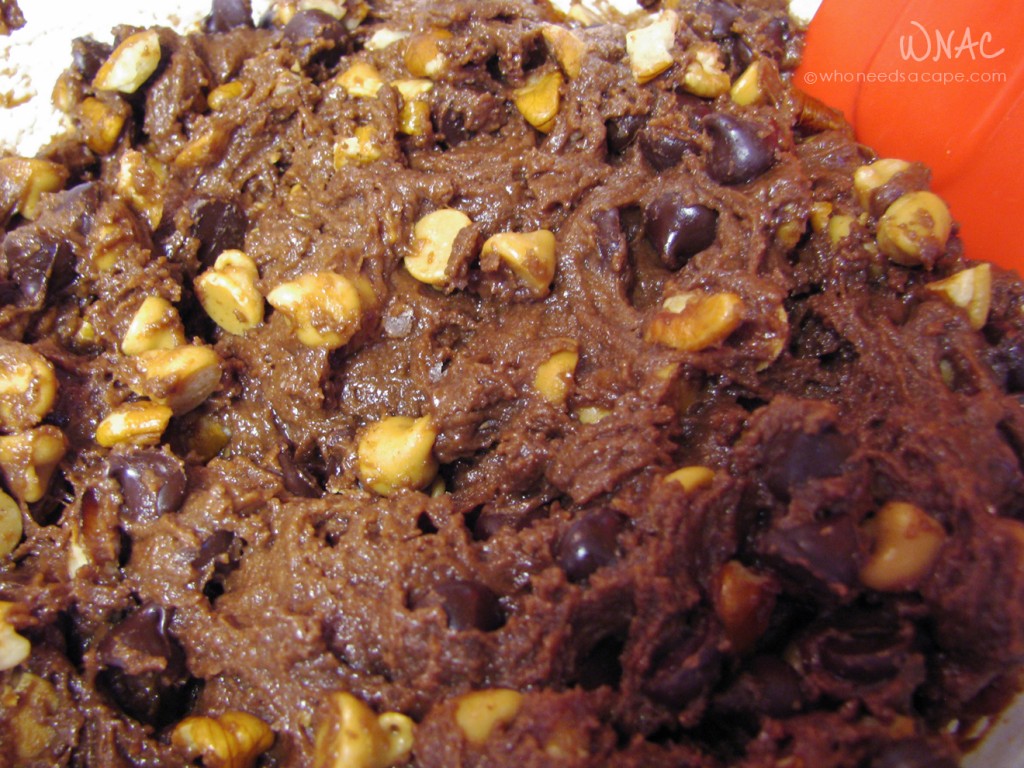 The scent was warm and inviting – a perfect preview of this rich, indulgent cake which did not disappoint. So get that slow cooker out, you will not regret it!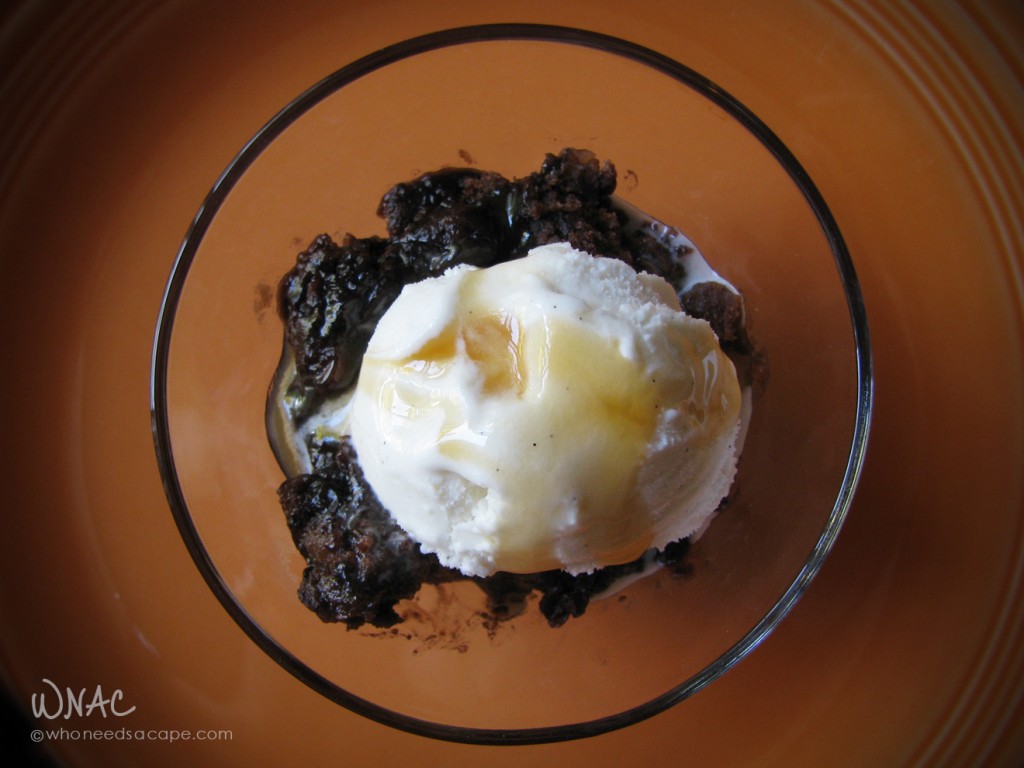 ---
Need more sweet inspiration for slow cookers?