Perfect Grilled Filet Mignon is a tender cut of steak, that grills up fast in less than 10 minutes. Great for that summer barbecue or get together!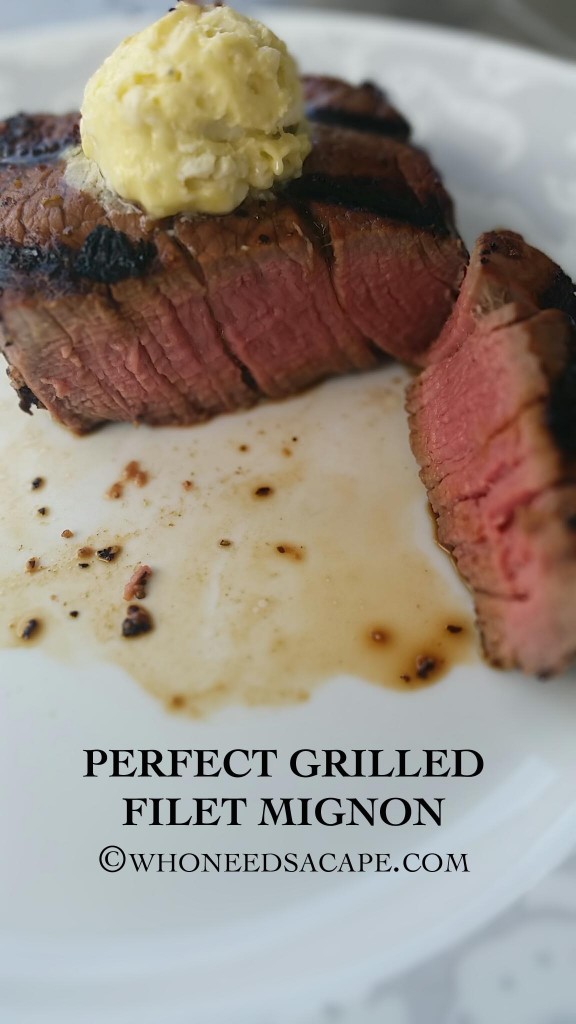 I finally have mastered the Perfect Grilled Filet Mignon! I am fairly new to grilling steaks, I just never attempted it very often and very rarely wanted to experiment with my favorite cut because it can get pricey. The marinade is easy and does not take long at all.
This recipe can really be applied to any steak that is great for grilling as long as you modify the cooking time to the thickness of the steak and doneness you prefer. I prefer my Perfect Grilled Filet Mignon medium, so if you prefer yours not quite mooing or less pink then accordingly adjust! I served mine with some blue cheese butter, fresh green beans, and some new potatoes prepared on the grill.
Perfect Grilled Filet Mignon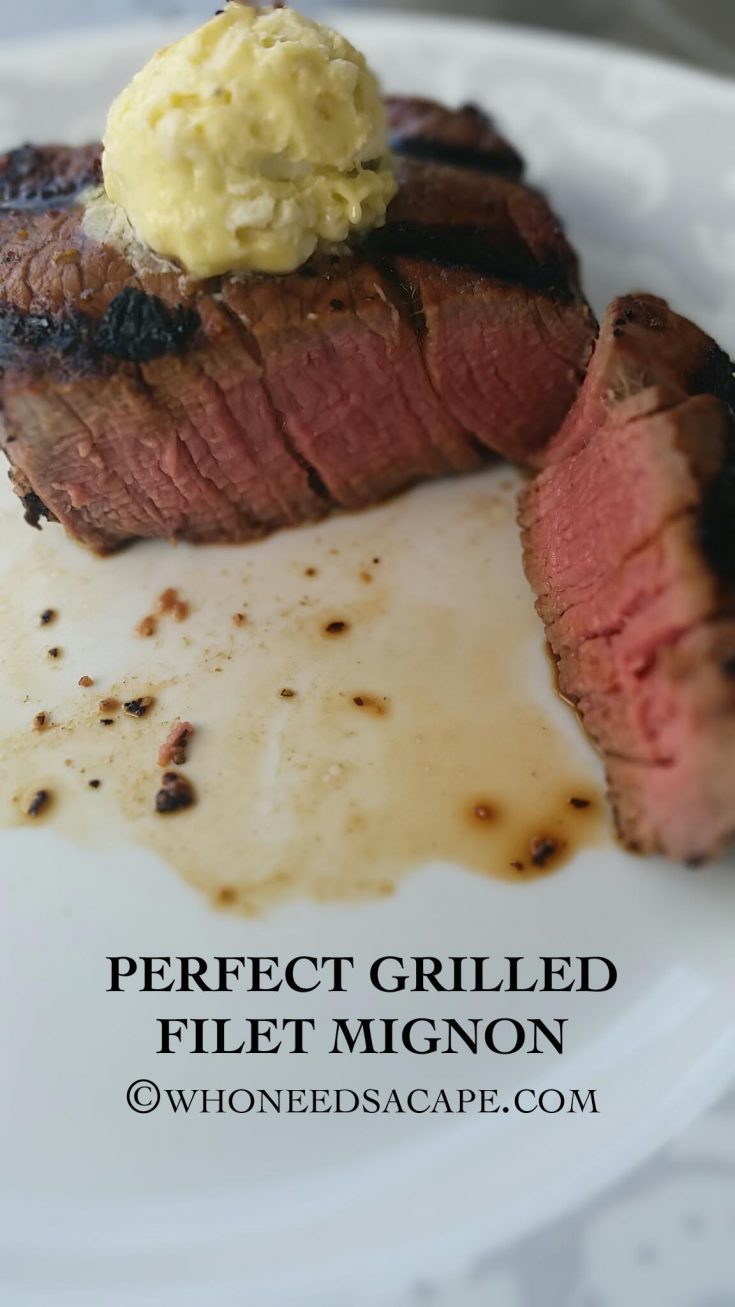 Ingredients
2 (6oz) filet mignon
3T Worcestershire sauce
salt and coarse black pepper to taste
2 knobs of blue cheese butter, softened to room temperature (about 2T)
Instructions
Get steak marinating in the Worcestershire sauce for about 20-30 minutes. I store in a container and flip and shake to make sure the whole steak is marinated.
Preheat grill to 400℉
Grill steak 5 minutes each side
Let rest and place blue cheese butter on top.