A quick meal, Penne Meatball Ricotta Kale Bake is a must for your family to try. If you are looking for a good meal to freeze, this is it!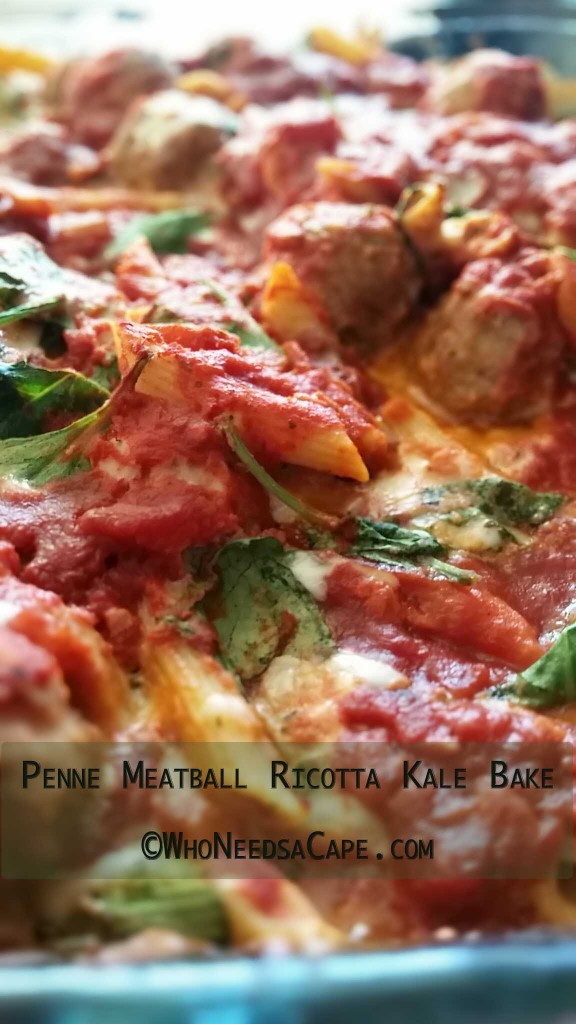 Nothing is easier for a quick family meal that everyone will love than Penne Meatball Ricotta Kale Bake. This is one of those recipes you can just throw together. When I make Penne Meatball Ricotta Kale Bake, I usually make two baking dishes full – one for now and one to freeze. This freezes nicely, and I make it quite often when making meals for friends or family.
For the meatballs, you can make them fresh or get frozen ones. I love a good chicken meatball with Italian seasoning. Now if you are not a big fan of kale you can use spinach as well or a mixture of both. My family loves them both in this recipe, so I change it up from time to time. And again, with the sauce, you can make your own or buy your favorite jar flavor. My local grocery store makes a really nice organic garlic lover's sauce.
For more meatball dishes like Penne Meatball Kale Ricotta Bake, check out our Meatball Mania Roundup!