Homemade Blackberry Syrup is an easy way to turn berries into a smooth syrup, perfect to jazz up any pancake or waffle even ice cream.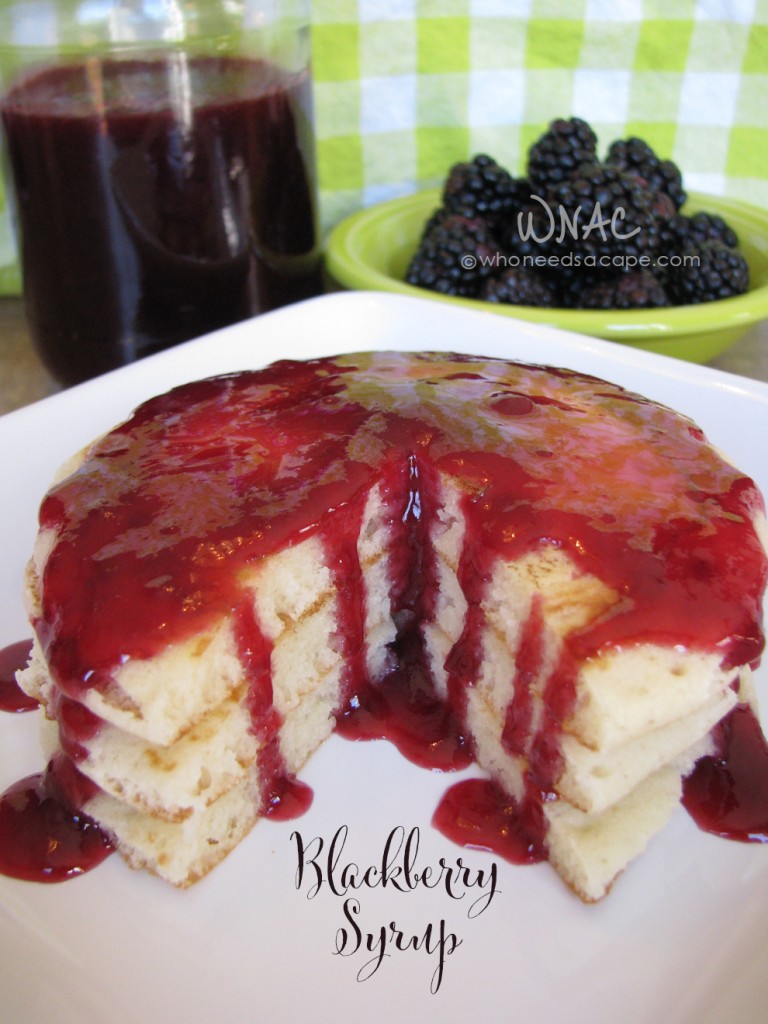 Homemade Blackberry Syrup
I had some super-ripe blackberries to use FAST and decided a Homemade Blackberry Syrup would be a fun way to sweeten up our breakfasts.
Now, I had never made syrup before so I didn't know what to expect but it was very easy. The most time-consuming step was pressing the puree through a strainer — who wants crunchy seeds in their syrup? — but it was worth every press of the spoon. My strainer isn't huge so I chose to use an old toddler spoon — it was the perfect size and perfect angle — to push the puree through.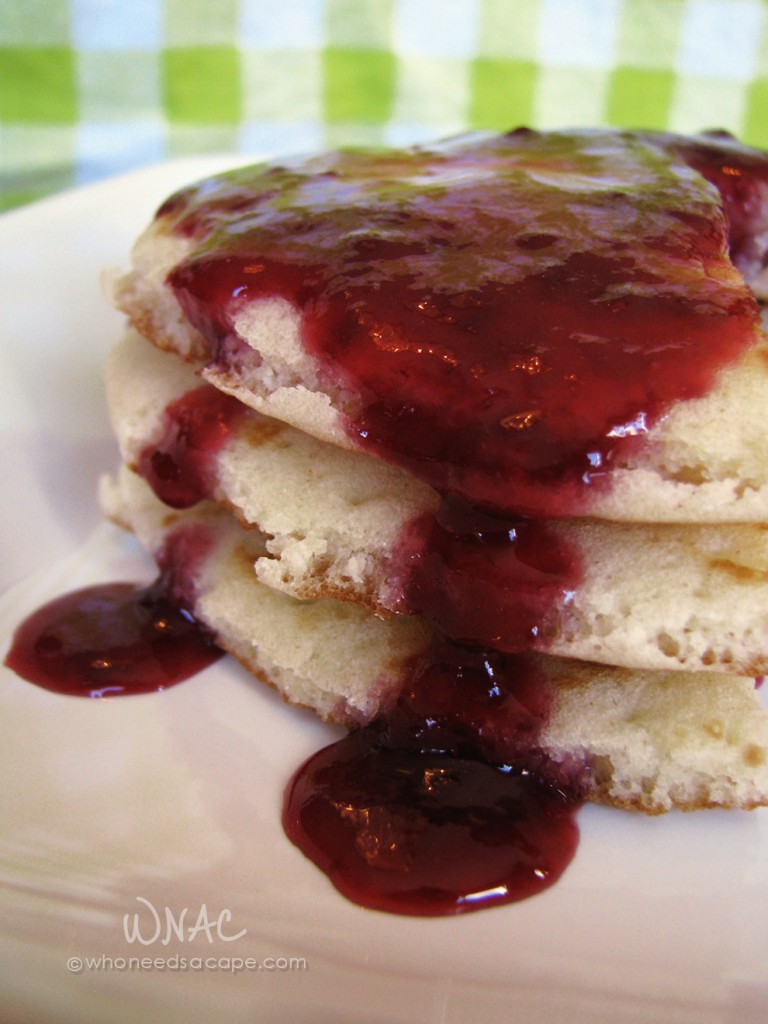 In the recipe below I mention to discard the seeds and pulp — but you can save them and possibly repurpose them if you choose. I chose to keep mine (frozen, for now) to use in a future batch of my Homemade Wild Bird Suet, knowing my feathered friends would love the addition of the berry scraps.
Homemade Blackberry Syrup was a huge hit with breakfast at my house — and my girls keep asking for other foods to top with this yummy purple syrup.
What else can you make with blackberries:
Cobbler/Crumbles
Pie
Simple syrup for cocktails
Salads
Muffins/Pancakes
---
Other fruity treats you may enjoy: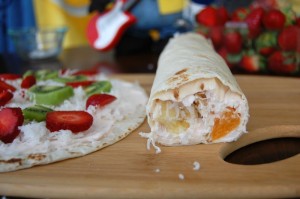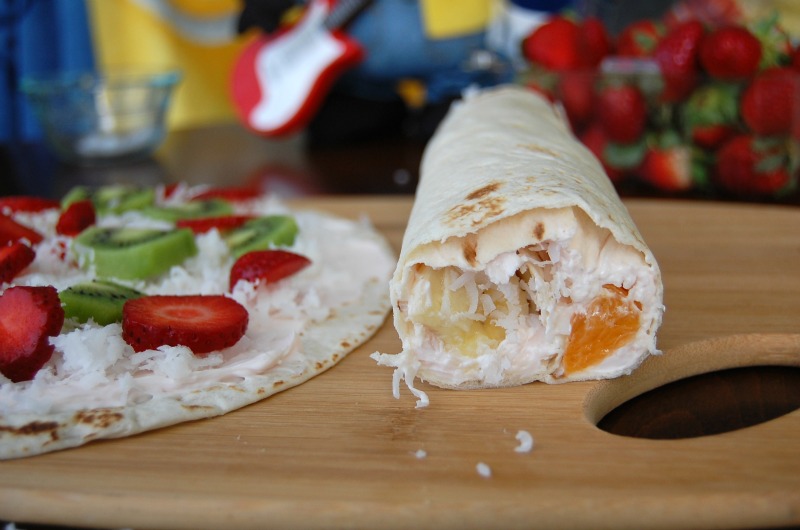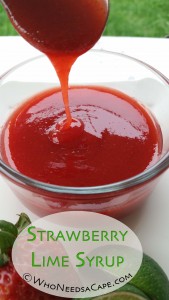 Follow us on Pinterest!