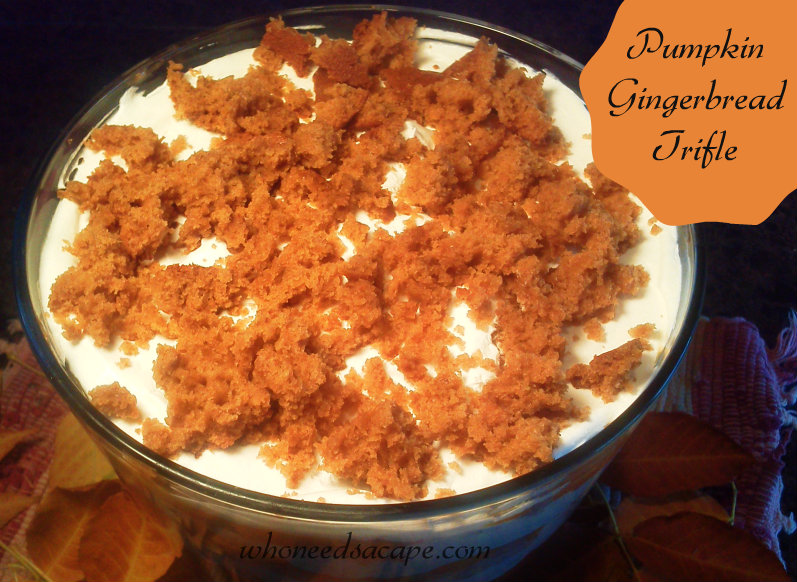 Yes another pumpkin post from yours truly. I know I know. But seriously people I now have over 30 cups of Homemade Pumpkin Puree.  I estimate I will be making pumpkin recipes oh forever! I have really enjoyed each and every recipe I have tried so far.
Pumpkin Gingerbread Trifle my kids REALLY enjoyed! They got to not only eat it but I let them help make it. The original recipe called for cooked pudding but I used instant so my kiddos could stir it up. I also used two different flavors because that is what I had on hand and also because we were having issues taking turns stirring so 2 bowls of pudding worked better than one. If you would rather use only one flavor then go ahead. My kids also enjoyed tearing up the gingerbread and helping layer the Pumpkin Gingerbread Trifle.
Go ahead and give this yummy Pumpkin Gingerbread Trifle a try, you won't be sorry you did.