Candy Corn Butterfingers are an easy homemade treat that will wow your party guests. Perfect treat for Halloween parties, kid love them!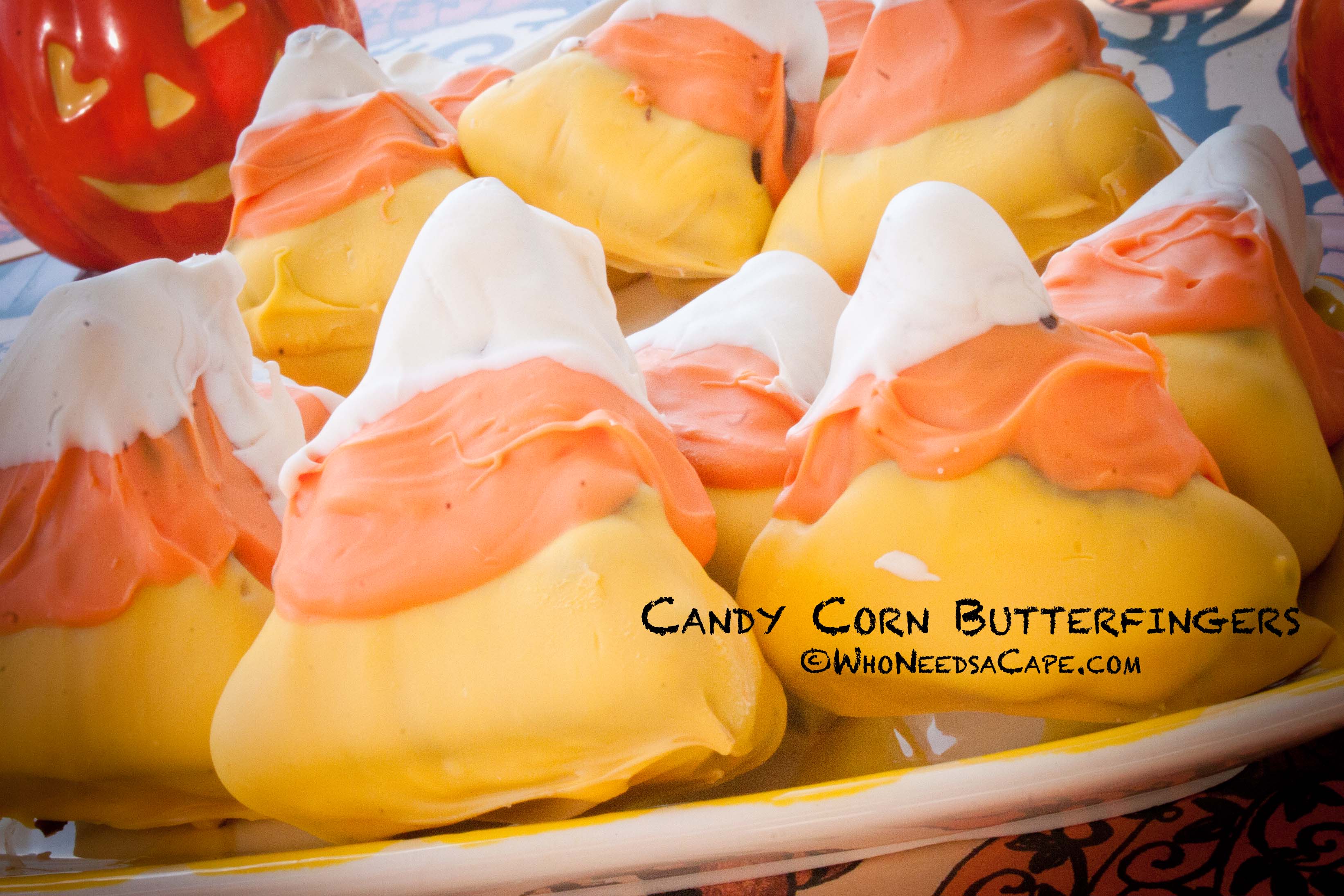 Candy Corn Butterfingers are a great treat to make for the Halloween season. Not only are they delish they are such a fun and recognizable shape! I made them in the shape of actual candy corns for Halloween, but you can pretty much choose any shape that these can be cut or molded into.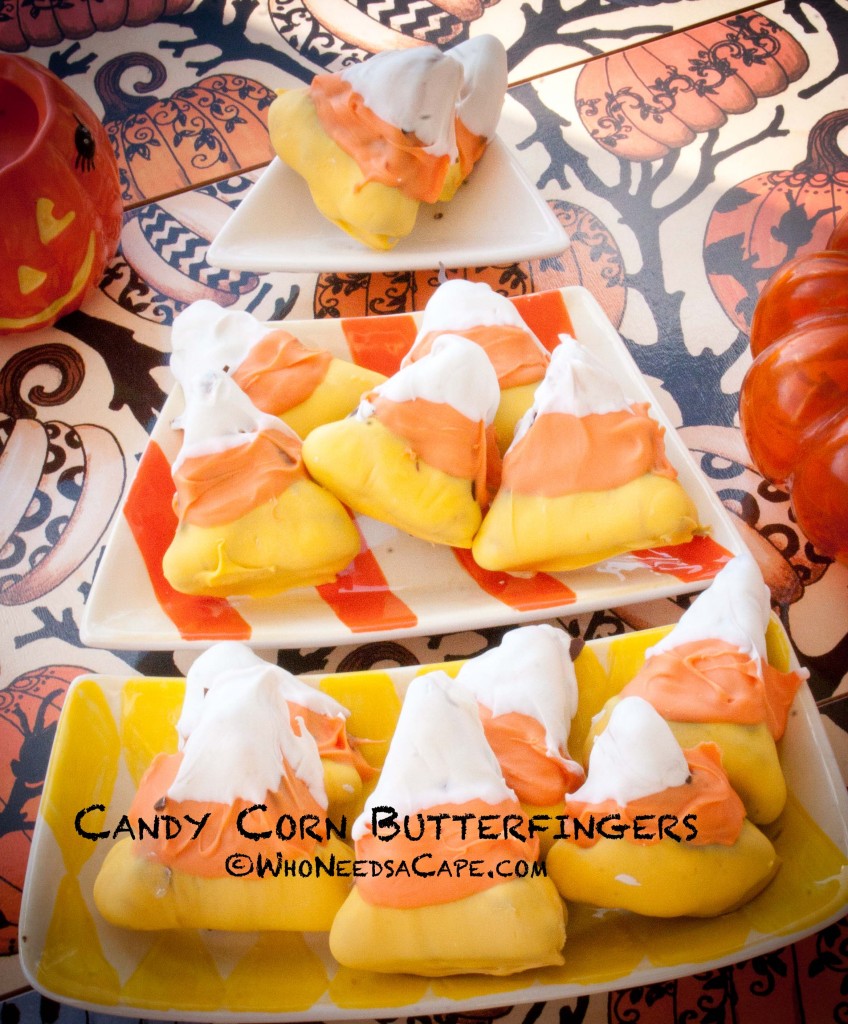 I've made them for a holiday party as just thin bars and a layer of dark chocolate on top or even bite-sized squares dipped in pastel candy coating to coordinate with a baby shower spread.
Other fun Halloween treats:
Ghost-Shaped Halloween Rice Krispie Treats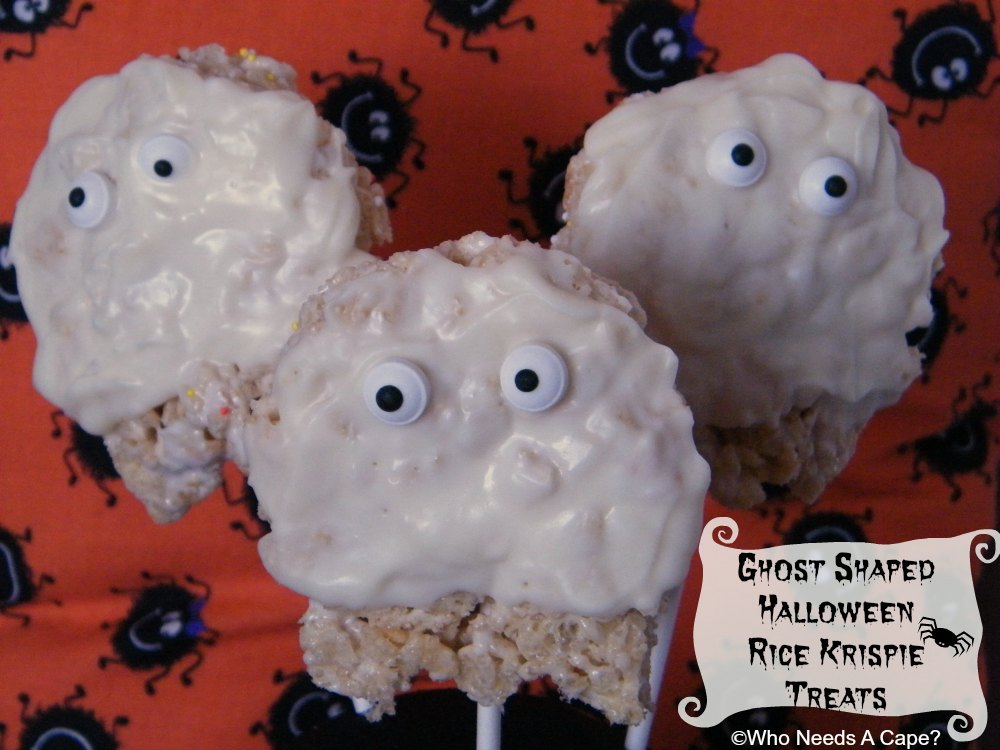 Halloween Sopapilla Crescents with Creamy Caramel Dip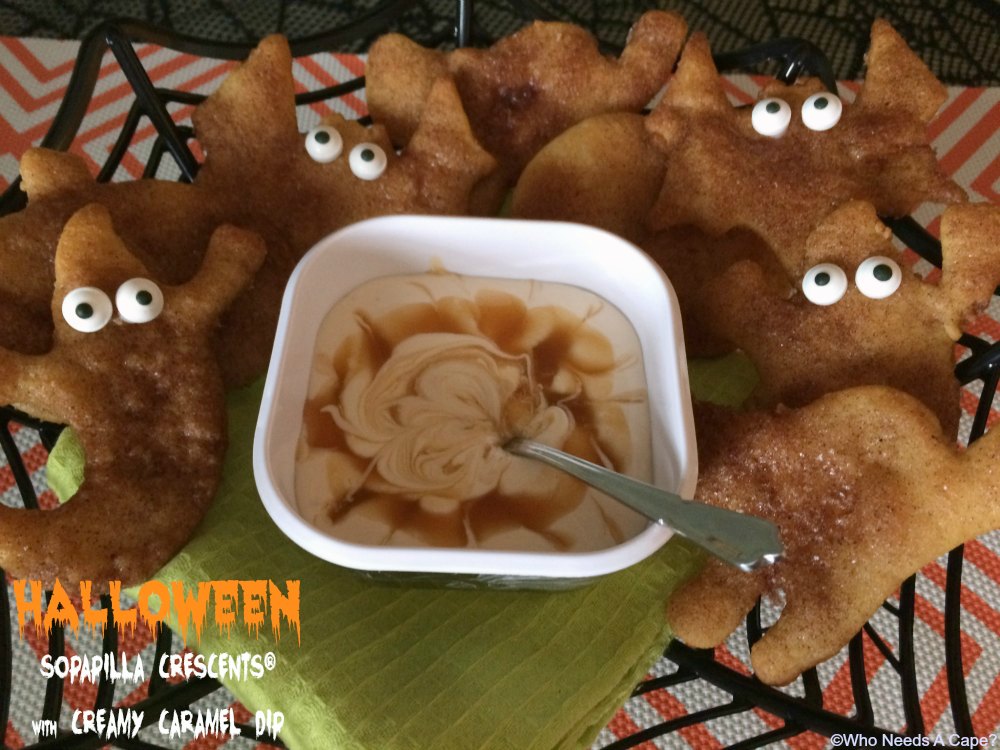 Candy Corn Butterfingers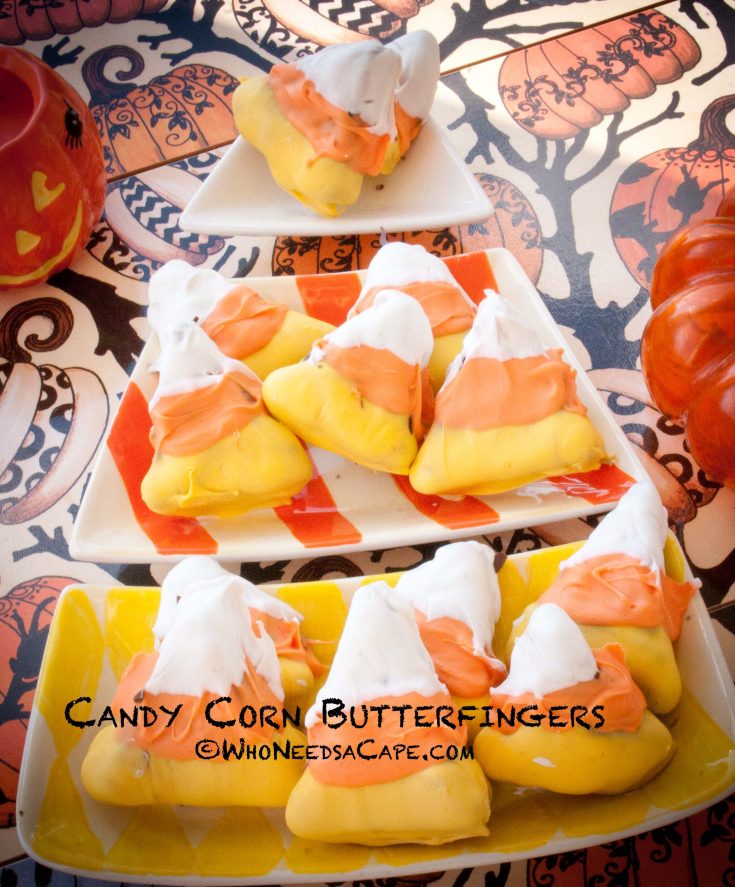 Makes about 18-24 2 inch candy corns
Ingredients
3 c candy corn candies
1½ c creamy peanut butter
12 oz chocolate bark, melted
1 c melted bright white candy coating
1 c melted yellow candy coating
1 c melted orange candy coating
parchment paper- lined 8x8 baking dish
wax paper
Instructions
Melt the candy corns in a microwave-safe bowl for 1 minute then stir. If more time is needed melt at 20 second intervals.
Once melted add the peanut butter and stir until well combined.
Spread the mixture in the parchment paper lined baking dish and let set for about an hour.
Once mixture is cooled, choose what shape you would liked to cut them into. I chose to cut 3 rows, then cut triangles with a zig zag in a rough candy corn shape.
Once they were cut I melted the chocolate bark per the directions on the packaging.
Dip each butter finger triangle into the melted bark, covering with chocolate and then let dry on the wax paper. Once dry (about 15-20 minutes), melt the yellow candy melts per package directions and dip the wider end into the yellow candy melts. More than one dip may be needed to coat.
Follow the same steps with the orange, but instead of dipping I used an offset spatula to spread the orange candy melts.
After the orange candy melts have set/dried, melt the bright white candy melts and dip the narrowest end until well coated. Let dry and then store in an air tight container for up to 5 days.