Candy Corn Butterfingers are an easy homemade treat that will wow your party guests. Perfect treat for Halloween parties, kid love them!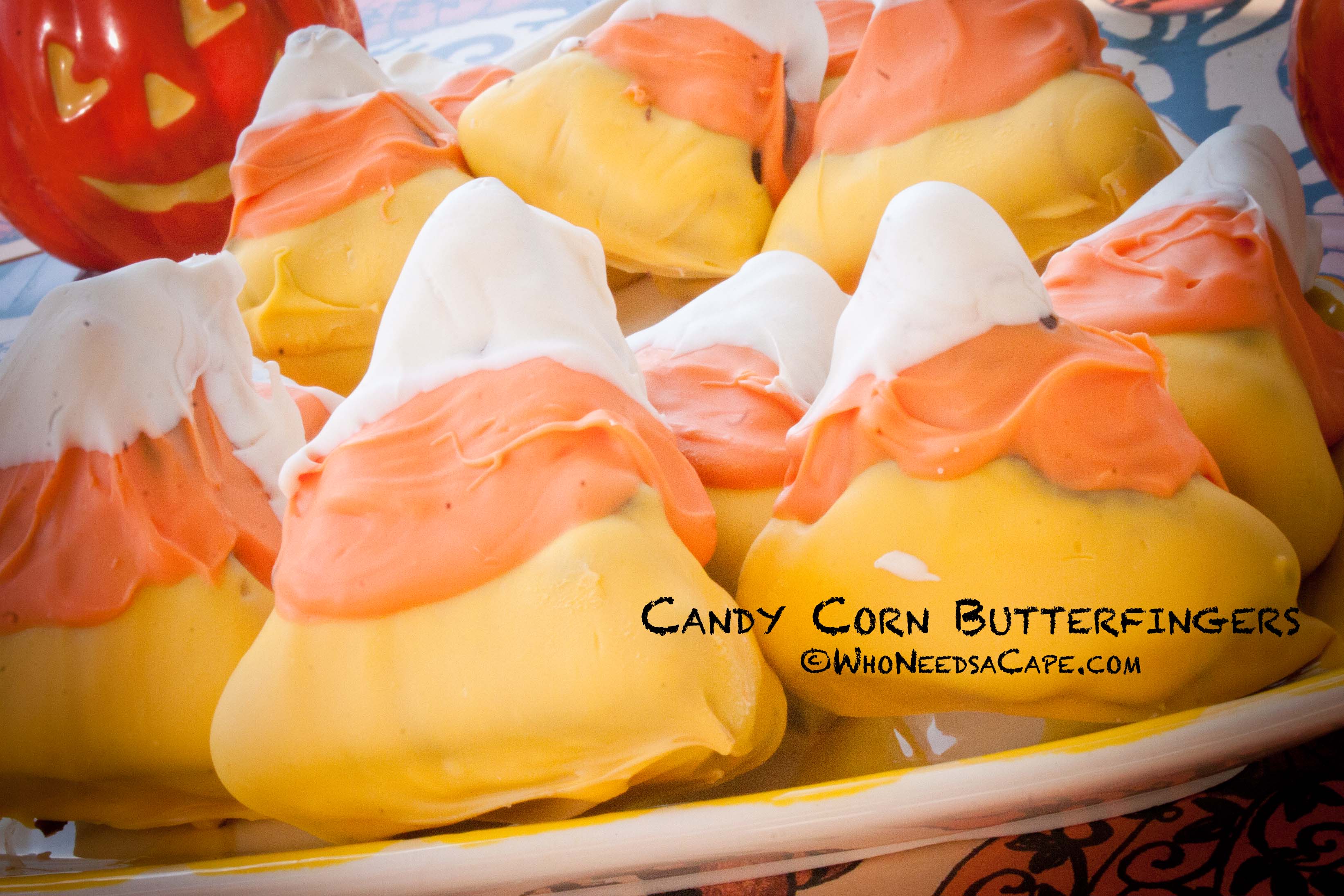 Candy Corn Butterfingers are a great treat to make for the Halloween season. Not only are they delish they are such a fun and recognizable shape! I made them in the shape of actual candy corns for Halloween, but you can pretty much choose any shape that these can be cut or molded into.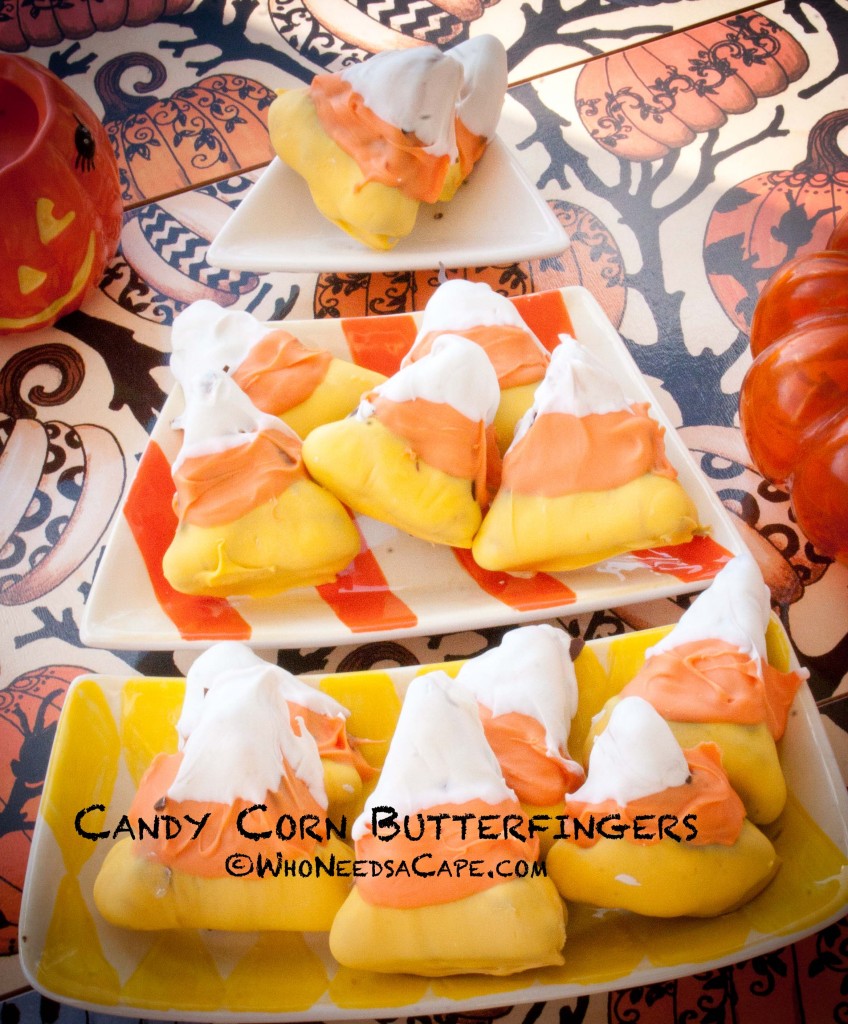 I've made them for a holiday party as just thin bars and a layer of dark chocolate on top or even bite-sized squares dipped in pastel candy coating to coordinate with a baby shower spread.
Other fun Halloween treats:
Ghost-Shaped Halloween Rice Krispie Treats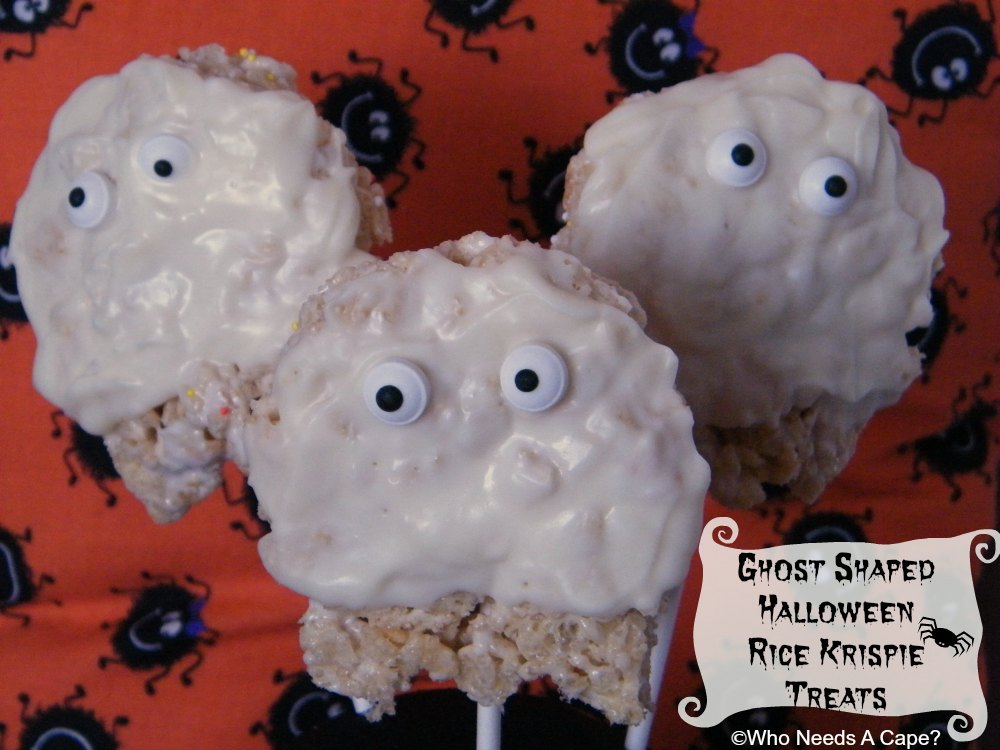 Halloween Sopapilla Crescents with Creamy Caramel Dip