Coconut Melon Cooler is a super easy summertime beverage. With only refreshing watermelon and coconut milk it is also a healthy sipping cooler.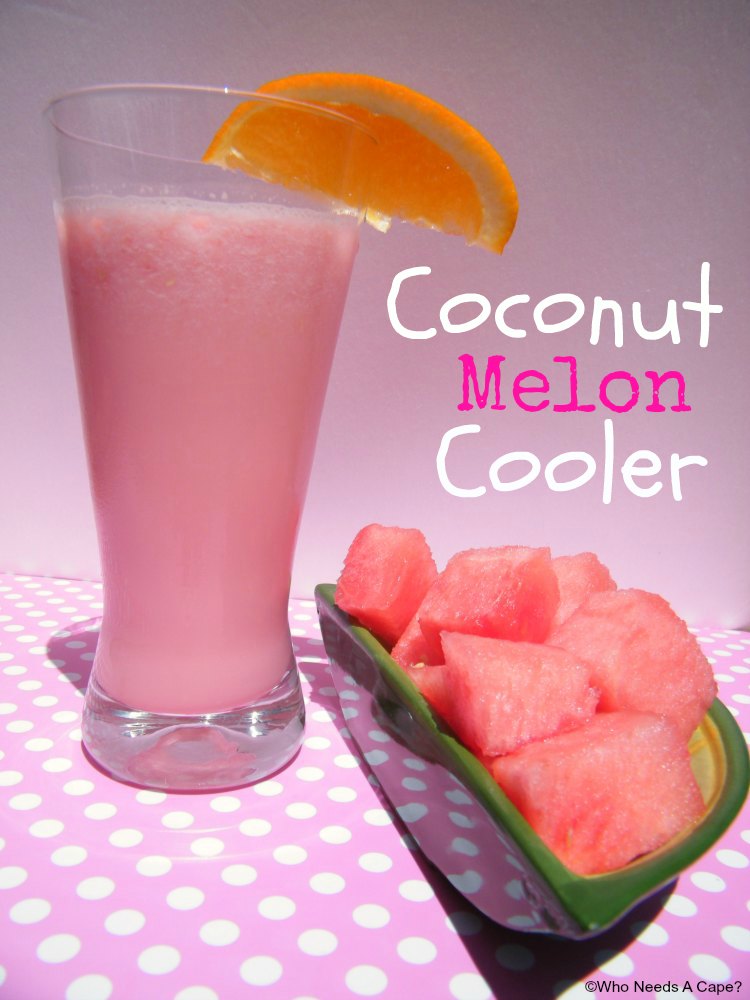 Summertime sipping coming your way with this Coconut Melon Cooler!  It is light, healthy & oh so EASY!  With only 2 ingredients and ice, you've got this…nothing complicated here!
Watermelon is such a lovely snacking fruit, but can also easily be incorporated into salad and drinks for added health benefits.  It has Lycopene which is a good  anti-oxidant, also is high in Vitamin C and Potassium, so get one and start whacking it up.  Now if you have other favorite melons use those, I'm personally not a fan of other melons so watermelon is king at our house.
Another reason I love this cooler is because I can throw coconut milk in it.  I'm not a big drinker of cows milk and coconut milk is so yummy, it gives me my calcium intake I need & pairs nicely with fruit!
Here's some other refreshing {non-alcoholic}  beverages for summertime sipping: