Margarita Cupcakes with Lime Buttercream have the sweet and tart flavors you expect in any margarita. These festive cupcakes are great for Cinco de Mayo!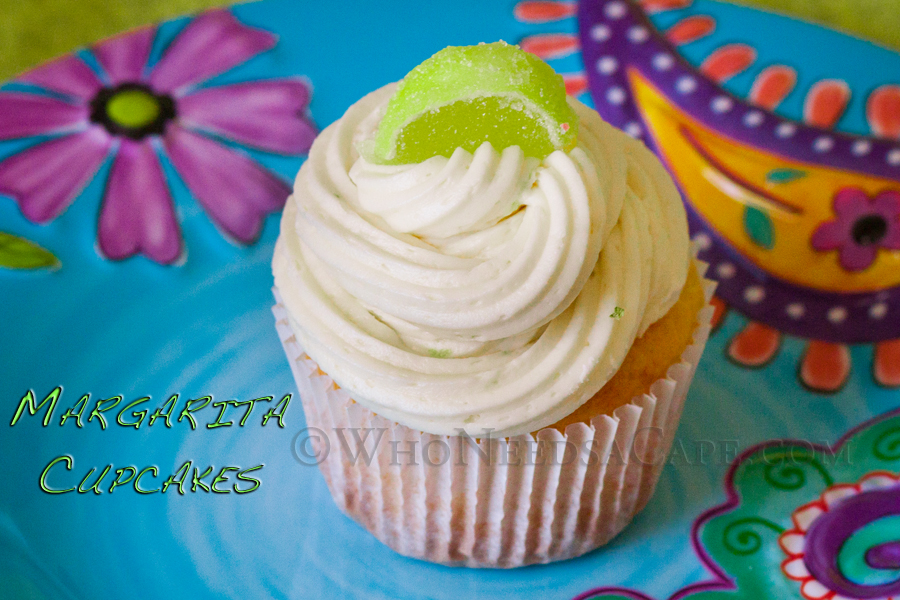 If you LOVE lime, you are going to love these Margarita Cupcakes with Lime Buttercream.  The sweet and tartness of these compliments each other so well.  I am usually not a fan of citrus with extra sweet things, but I think the lime buttercream won me over this time.  I know they aren't lime green, but I prefer to see the lovely green specks of the lime zest rather than artificial glowing green frosting.
Margarita Cupcakes with Lime Buttercream are great for a Cinco de Mayo event!  I did make these kid-friendly, but you can add a tablespoon of tequila to the buttercream and a bit of sea salt sprinkled on top if you want to make them for a more mature audience.  If you need a variety of flavors, I think these would go great with Mojito Cupcakes.