Curry Mango Chicken Skewers are a great twist on Chicken on the Grill! Want to change up dinner? Look here – you're going to love the delish flavor!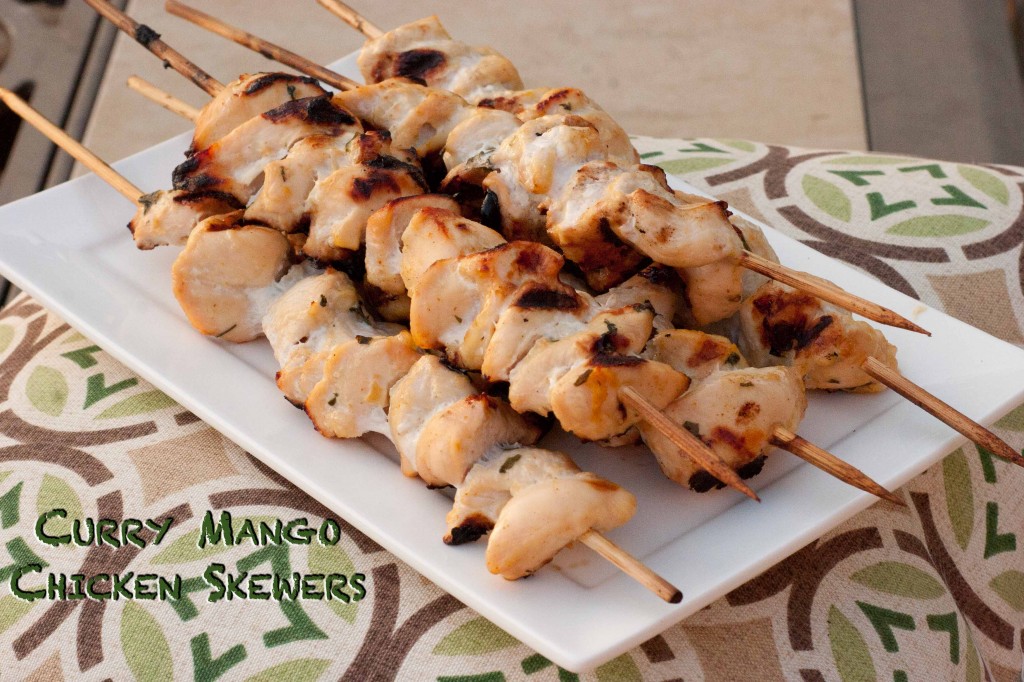 There is nothing better than firing up the grill and getting dinner on there! I LOVE it. I live for the nice weather when I can grill (ok no lie – my husband is the master griller – I put it together he grills it up for me).
I'm sure I've mentioned before that my husbands favorite is chicken. I can get really tired of chicken really quickly so I like to try to change up the flavor as much as possible. I can't eat BBQ Chicken EVERYNIGHT 🙂 I need variety! Mango Curry Chicken Skewers is a super simple way to flavor the whole meal different.
With the Mango the curry isn't so spicy that we couldn't eat it – and some in my house are sensitive to spice. If you have super fussy eaters you could also do some of the chicken plain and then let them dip if they want to. Plus it's chicken on a stick! Even the fussiest of kids will try food as long as it's on a stick right? It's just fun – I don't blame them I love food on a stick too!
So would you like to get them to eat yummy veggies too? Check out: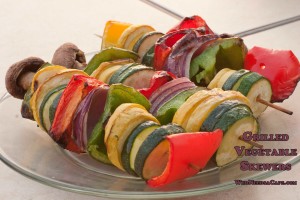 Or if you're looking for some great flavor out of a chicken breast?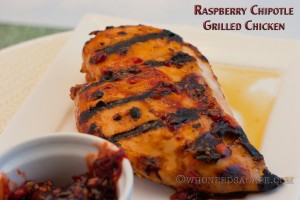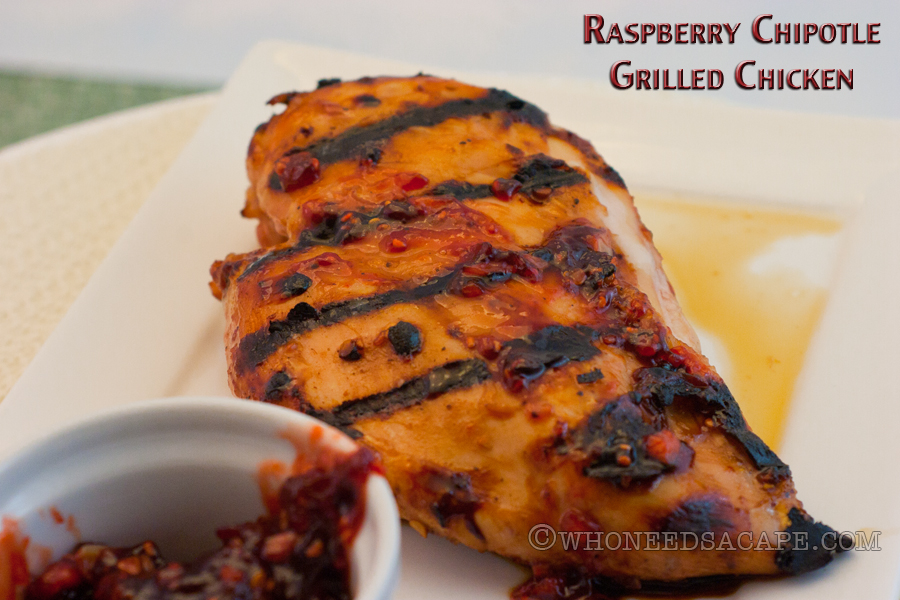 Raspberry Chipotle Grilled Chicken
And if you need ALL the inspiration for a FULL BBQ dinner?