Jack O' Lantern Jars ~ Need an option to pumpkin-carving? Here's a great DIY craft to make your own Jack O' Lanterns without the gooey and stringy mess!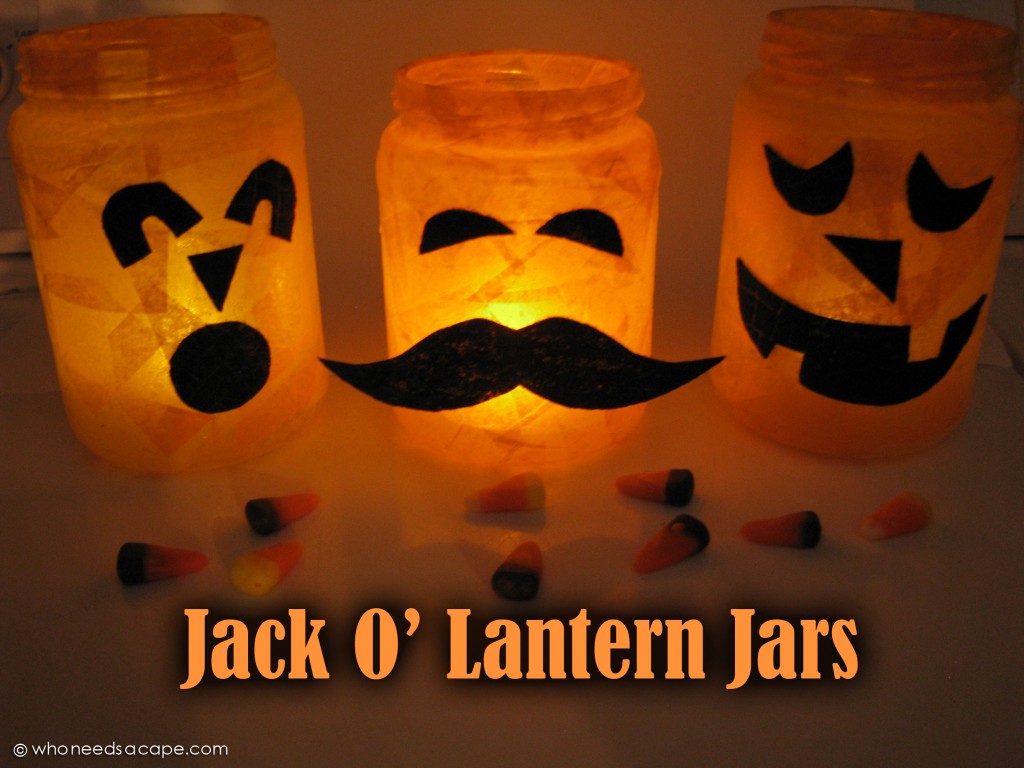 In need of some quick Halloween decor or want a fun project to do with the kids? This one is easy and if you're a crafter like me, you're likely to have all the supplies on hand already.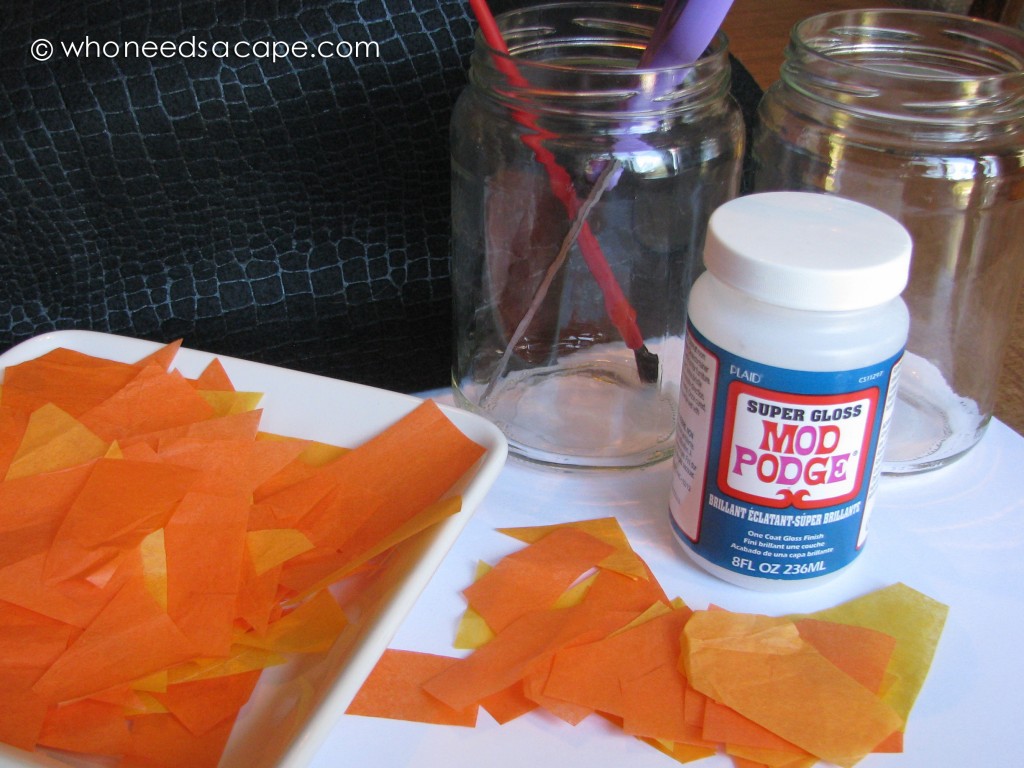 We didn't make it to the pumpkin patch this year, but I still wanted jack o' lanterns in some form. I had seen a similar project using tissue paper but thought I'd switch it up to make pumpkins. Here's all you need:
Empty jars (I used pickle since they're short and wide)
Orange tissue paper (cut into different sizes)
Mod Podge
Paintbrush
Black felt
Tealights (battery-powered)
With your jar upside down on a protected surface, paint glue or Mod Podge on bottom of jar. Take a piece of tissue paper and gently place it on the glued area. After you've placed your first piece, continue to place the other pieces and slightly overlap the edges. Work your way toward the top of the jar. Continue till all jars have been covered in tissue and allowed to dry.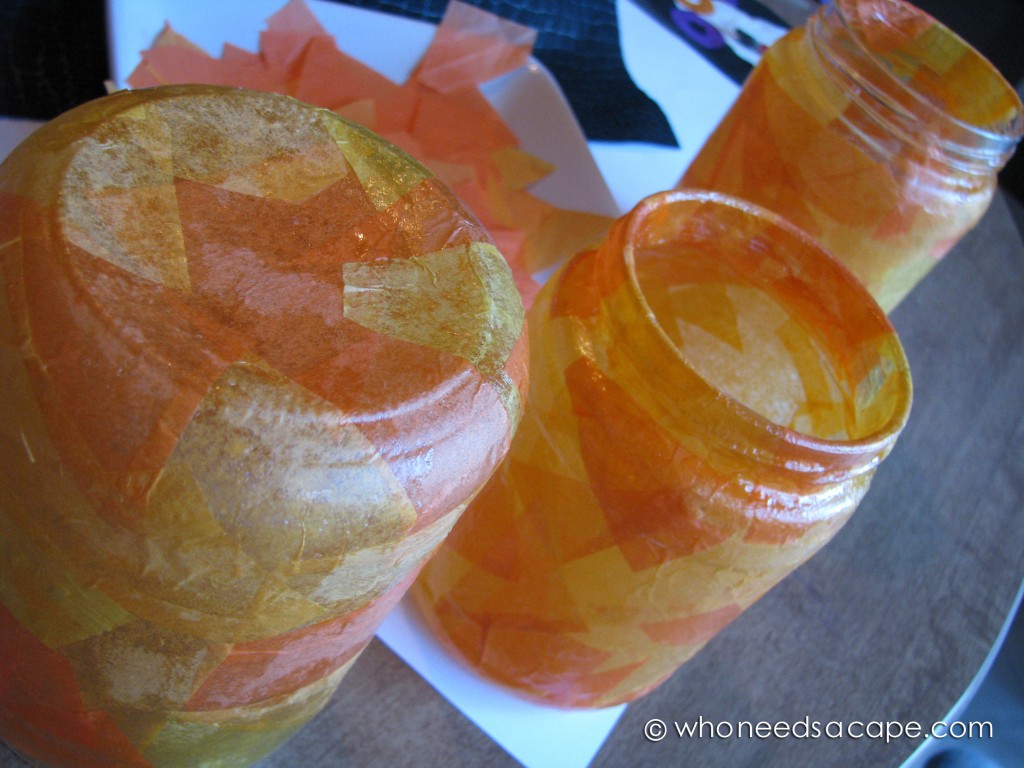 While the jars are drying, you can cut out your felt face shapes. I cut mine as I went, but if you'd like a pattern to go by, you can always draw the face with white pencil or crayon and cut that out (there are also a lot of spooky face ideas online if you're coming up blank).
Once the bottom of the jar is dry, flip it over and continue gluing the tissue until you've reached the top. Fold over any excess and glue inside the neck of the jar. Allow to dry again.
Apply a layer of Mod Podge over the entire jar to bump up the shininess and to protect the delicate tissue. Again, allow to dry for a few minutes.
Put glue on your face shapes and apply to make your spooky or silly face. After they've dried, place your (battery-powered) tealight or glow stick inside and you've got Jack O' Lantern Jars!