Slow Cooker Glazed Cinnamon Apples will be your new favorite dessert! Using your crockpot you'll have a fruity family favorite that everyone will love.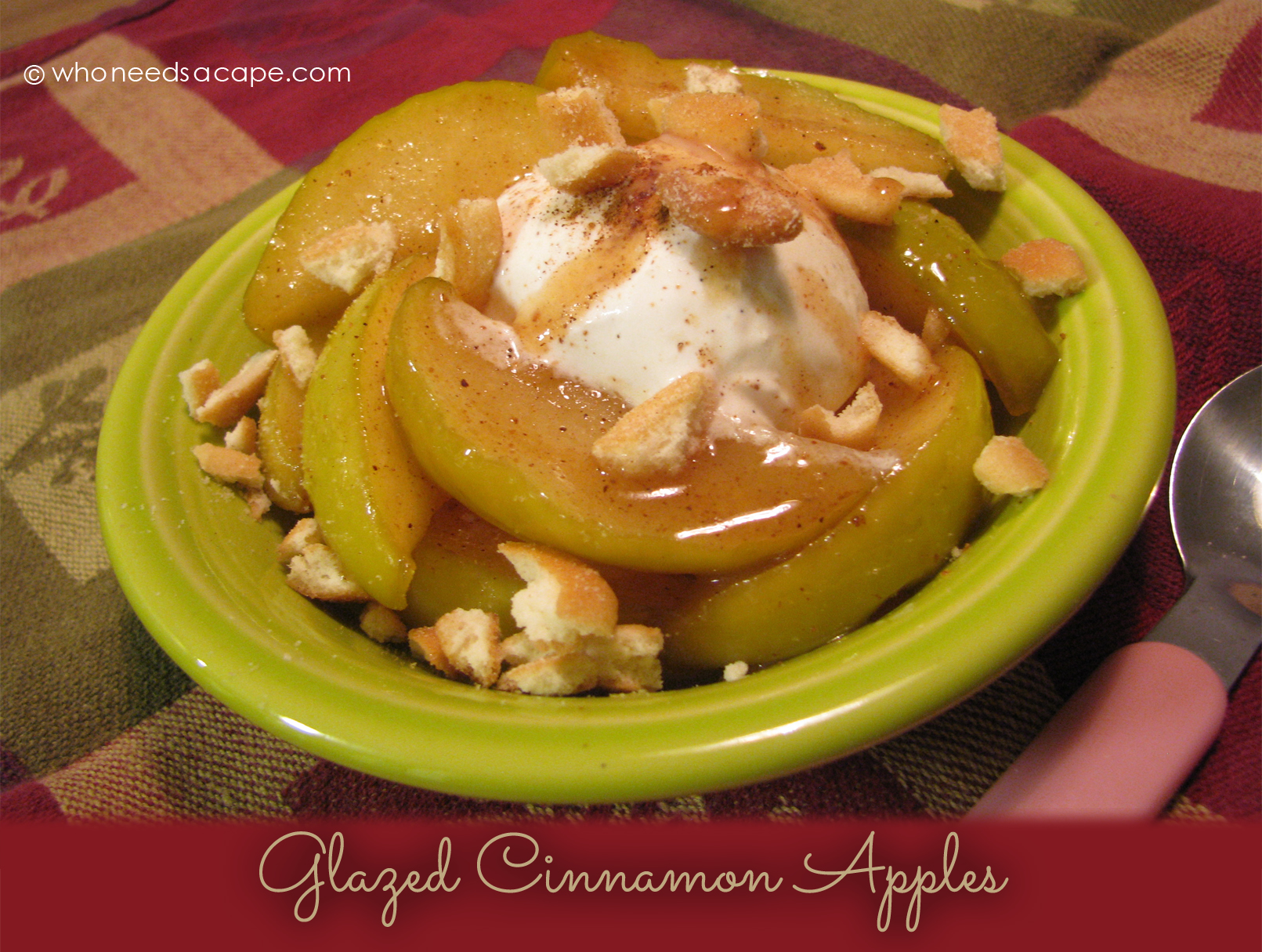 It's time for the September edition of the "Lady Behind the Curtain" Dessert Challenge! This month's ingredients are apples and cinnamon, a favorite flavor duo of mine, so I couldn't wait to get on this challenge because I had the perfect recipe in mind.
A few years ago I tried out a recipe that was on the insert inside a box of Reynold's® Slow Cooker liners. It sounded pretty tasty, so I figured why not … hard to mess up cinnamon and apples, right? And even if it ended up not tasting the greatest, at least my house smelled heavenly with the aroma of apples, cinnamon and nutmeg wafting through the house!
But when I accepted this challenge, I didn't expect my beloved Crock-Pot to go kaput. Figures! But thanks to hubby's searching, he stumbled upon my ancient Crock-Pot and saved the day, er, challenge! Of course … it's my back-up one, so it's not exactly the most stylish of designs by today's standards. Never fear though, it got the job done and did it well.
I love serving these gooey, yummy apples with a scoop of vanilla bean ice cream and Nilla Wafer crumbles. And of course some extra nutmeg and cinnamon sprinkled on top doesn't hurt. Ahh … definitely at the top of the comfort food ranks. And don't forget to top your ice cream with some of the warm, scrumptious sauce left at the bottom of your slow cooker!