Canned Biscuit Donuts are an easy way to get your doughnut fix! Make them for breakfast or weekend brunch, so yummy and delicious!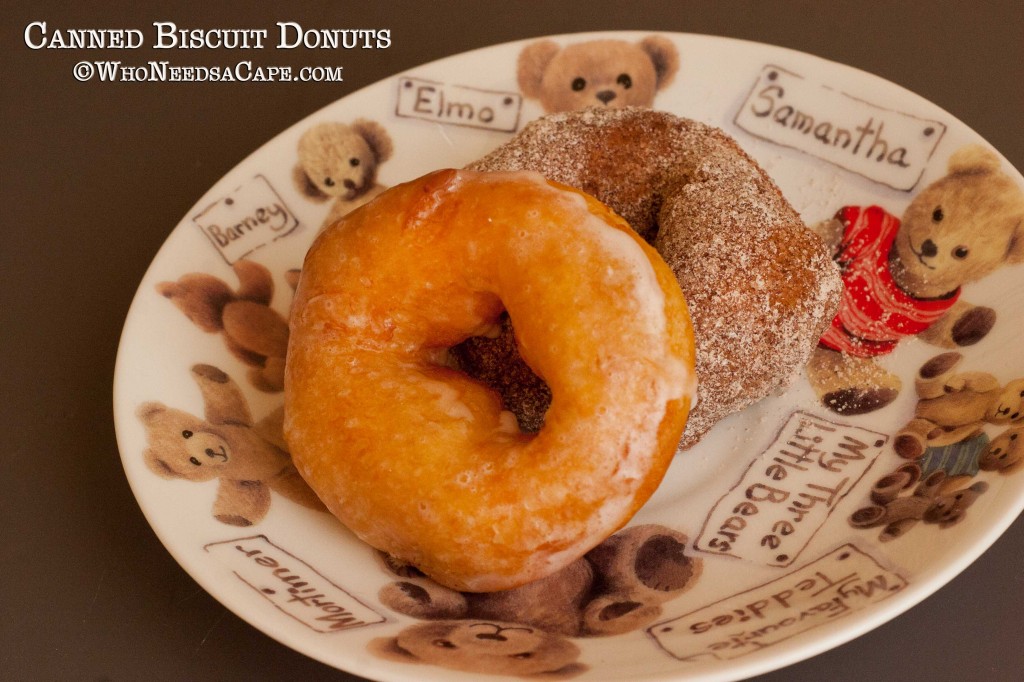 These donuts are such a great treat for back to school or a birthday morning! They are so simple to make too, using just Pillsbury® Biscuits and your preferred vegetable oil.
A dear friend taught me how to make these at an early breakfast playdate a couple of years ago. I made a simple glaze and a cinnamon-sugar blend to top the donuts.