Sparkling Raspberry Limeade Sherbet Floats are a fun and tasty treat. Serve this dessert any time of the year for a cold treat.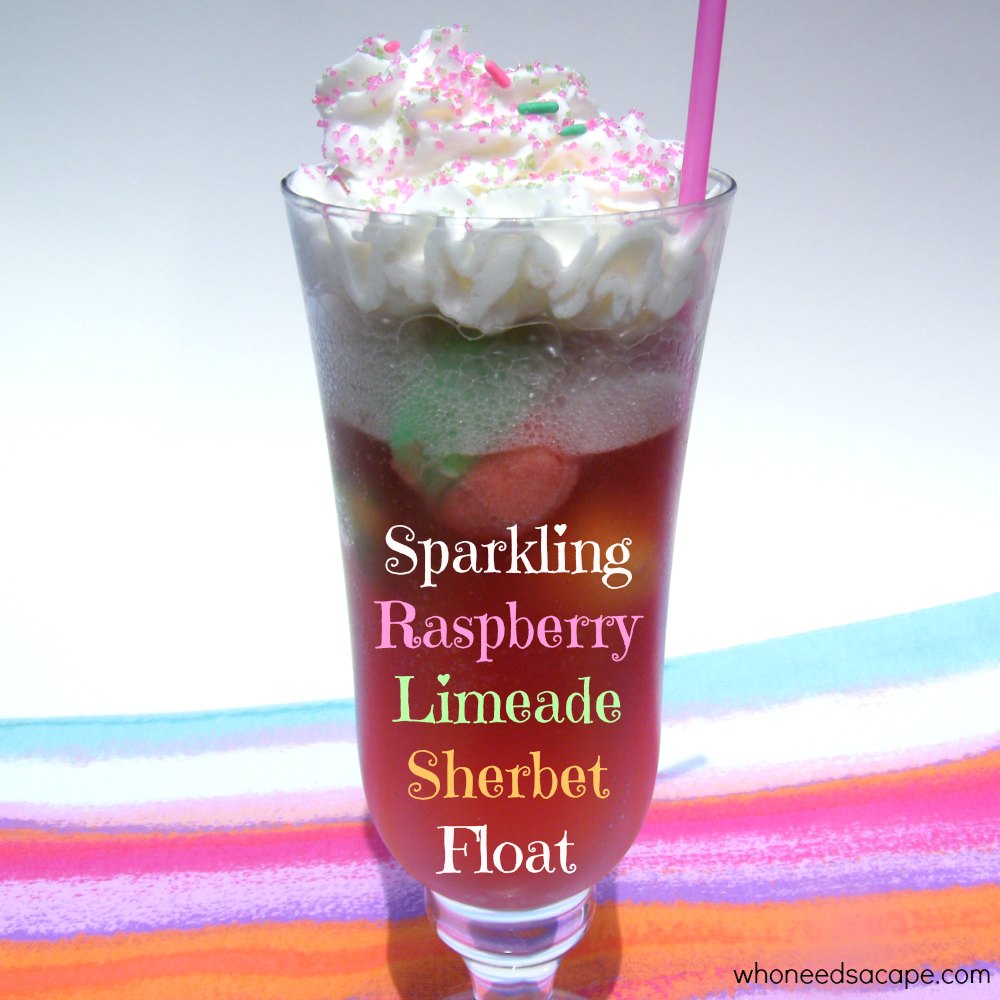 My little girls have been eating rainbow sherbet lately.  In fact we started buying it at Aldi (and you know how I feel about Aldi) as soon as the weather warmed up.  While scooping some the other night I had one of those lightbulb moments, and wondered why I couldn't combine the yumminess of sherbet with the deliciousness of my new favorite drink: Welch's Sparkling Raspberry Limeade.
The raspberry limeade is awesome on its own, but then to add some oomph from the sherbet with a dollop of homemade whipped cream…well now I have a desserty drink that's non-alcoholic to share (or not) with the kiddos.  I have to admit I got a little fancy and dug out the melon baller and made cute little round sherbet balls, yes rainbow balls in a glass just adds a touch of snazziness, now doesn't it?