Pickled Beets and Eggs are a family favorite and just perfect for summertime gatherings. Give them a try, you may just find a new favorite side dish.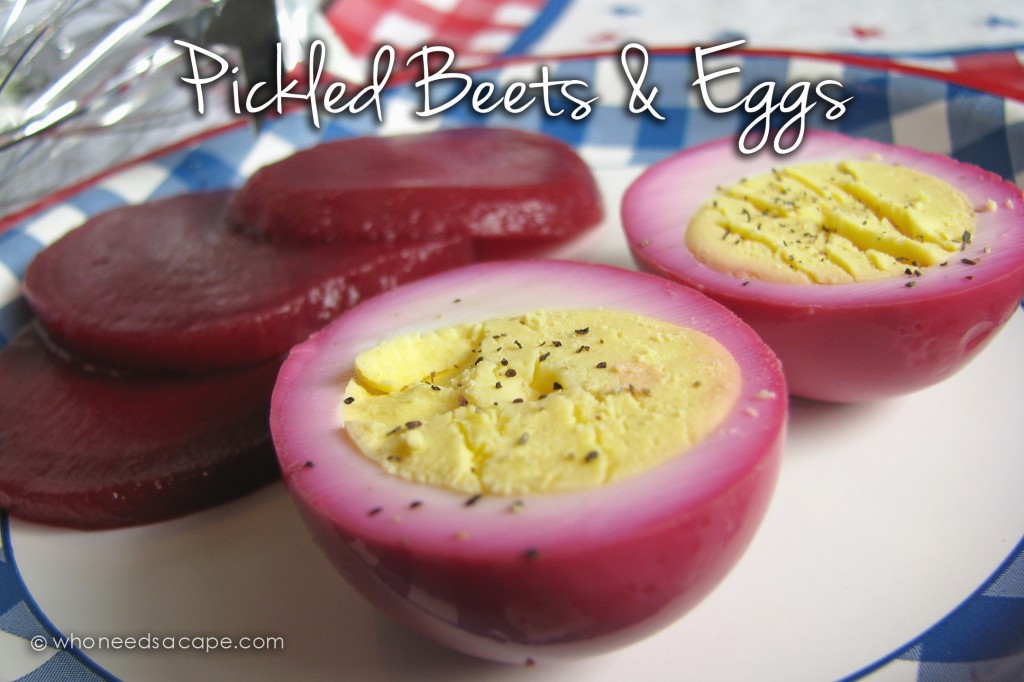 Most people have seen those big glass jars of mustard-yellow eggs at a travel plaza or truck stop at some point in their life. But most people I know wouldn't dream of ever tasting one — and same goes for the purple-red ones that pop up at the same types of pit stops.
But for someone like me, whose roots are still firmly planted in Pennsylvania Dutch traditions and food, eating pickled pinkish eggs is nothing out of the ordinary; nearly every picnic back home includes a bowl of this purpley pairing which disappears just about as fast as the grilled burgers and hot dogs do.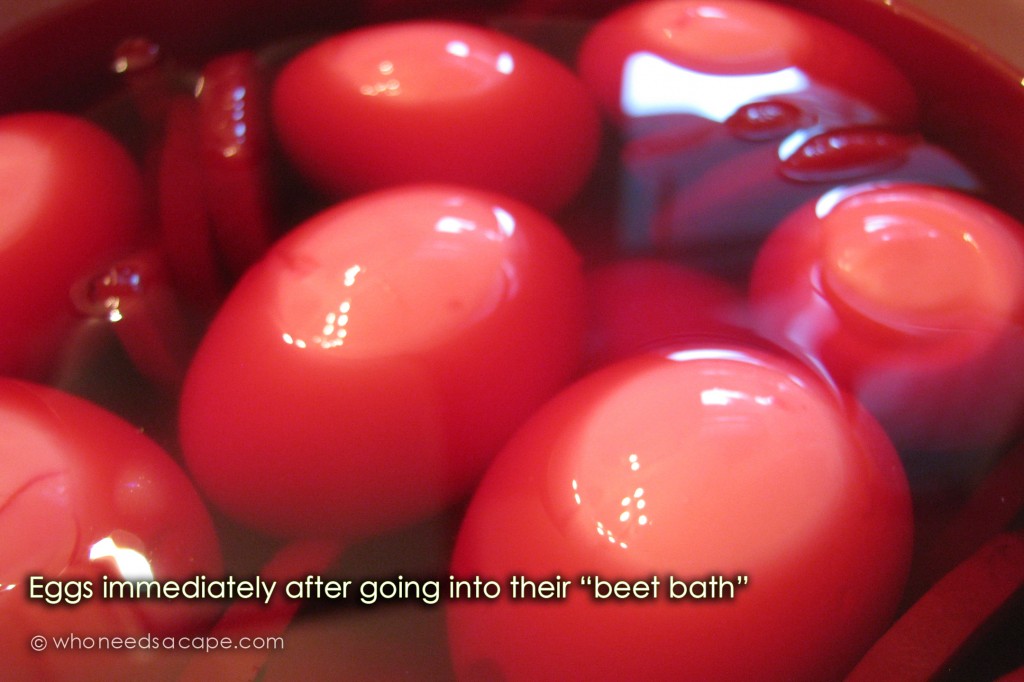 My husband was one of those people who had never had pickled eggs, even though his Polish grandmother frequently made beet relish (beets, horseradish, and onions). He, too, was unsure when I put that first deep purple egg in front of him, but his reluctance quickly disappeared once he tasted the sweet and tart concoction that makes this side dish a perfect complement to any summertime meal. To my surprise, even my girls like the pink eggs and it's a sure-fired way to ensure they'll eat their veggies. I usually make these two days ahead of time to really allow that color to dye the egg almost to the yolk. They also taste much better if you don't rush the process.
Pickled Beets and Eggs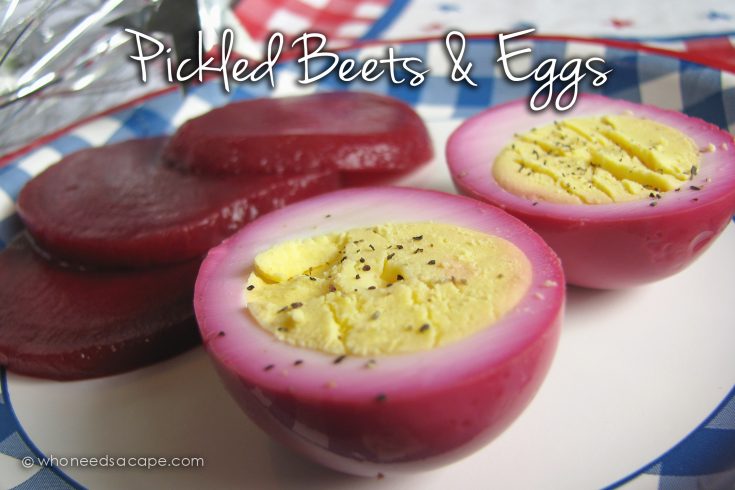 Ingredients
1 dz. hard-boiled eggs, peeled
2 15-oz. cans of beets and juice
1 c. water
3/4 c. vinegar (more if you prefer more tartness)
1/2 c. sugar (more if you prefer more sweetness)
1/4 tsp. salt
Instructions
In a large bowl, combine beets, juice, water, vinegar, sugar and salt. Stir until sugar is dissolved.
Add eggs and submerge beneath beets as much as possible.
Allow to sit overnight in the refrigerator, stirring occasionally, to allow the color and taste to penetrate the eggs.
Serve chilled and sprinkle with salt and pepper, if desired.