Roasted Corn Salsa is a delicious compliment to tacos, burritos or mixed in a salad. Serve as an appetizer along with tortilla chips too!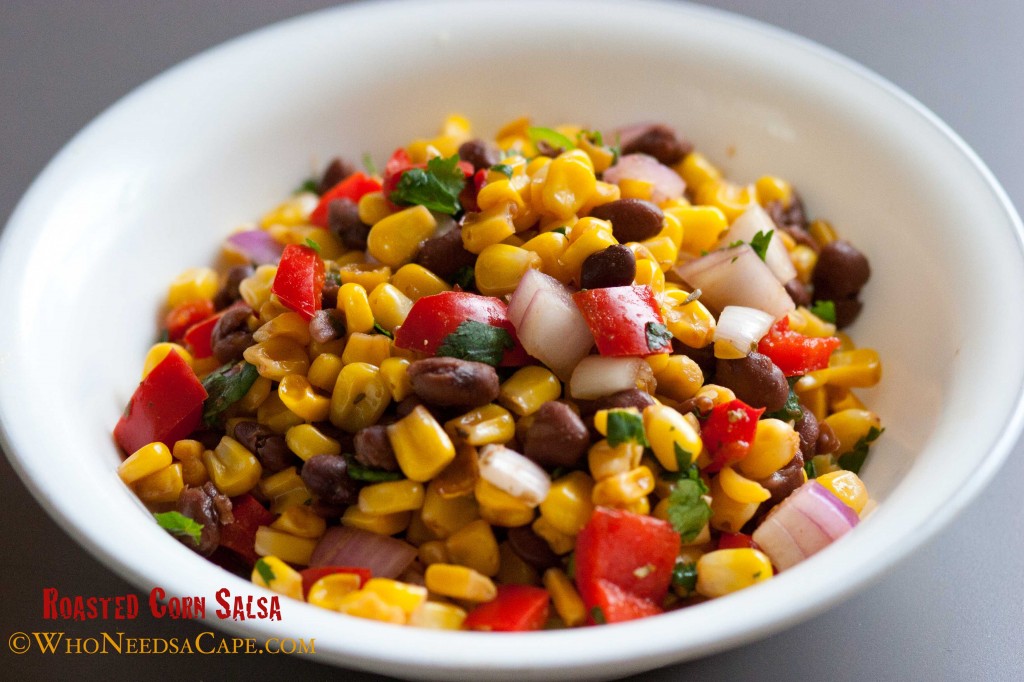 I love the sweetness that comes out when your roast corn. This is a favorite salsa of mine and can be used as a stand-alone with tortilla chips or as an accompaniment to so many dishes.
This is a great make ahead dish when you want to save time!