A hearty dish that the family will love! Spinach Manicotti is delicious and has healthy ingredients making it a sure-fire hit!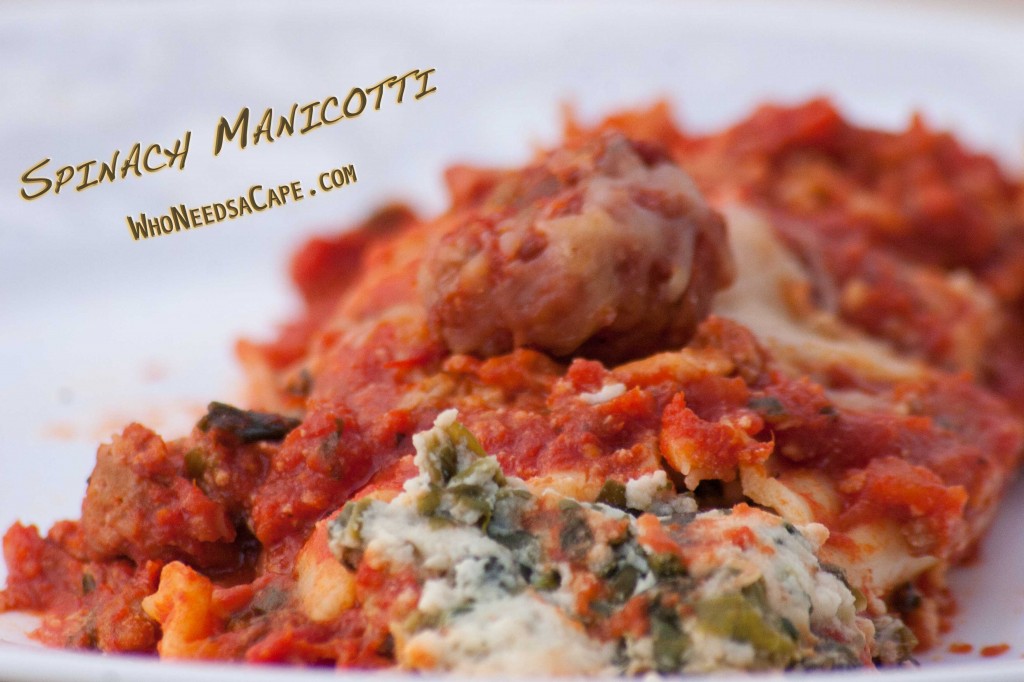 Does everyone love the comfort food of a lovely Italian Dish? Pasta just makes you feel good. Spinach Manicotti is the PERFECT family comfort food dinner because while it has all the cheesy saucy yumminess it also has some spinach hiding in there. Anytime I can squeeze in a few veggies? I'm a happy mom. Yeah, I'm not calling this health food, but something is better than nothing right?
Ok, I gave you a small speech about having a veg in there (you guys use whole grain manicotti as well for a much healthier choice), but let's move on to how amazing this dish is. The taste? You're going to LOVE LOVE LOVE! Spinach Manicotti is just so good you're going to love for real! I'm so excited for you to try it.
This is an awesome dinner for a good Sunday Supper. It makes a bunch so invite a couple of friends – you're going to be happy you did. It's a great meal for guests and family alike. It's a recipe to keep for sure! Bring in some garlic bread maybe you do a salad and voila – you have an amazing dinner. One of the reasons I love a pasta dinner is there really isn't a need for side dishes (I'm the worst at the side dish you guys!). Maybe all you need is a nice bottle of wine and some awesome plates? Maybe!
More amazing pasta dinners: