Take your sandwich to the next level, try our Grilled Cheese with Bacon, Apples & Onions tonight. You'll love the flavor combination!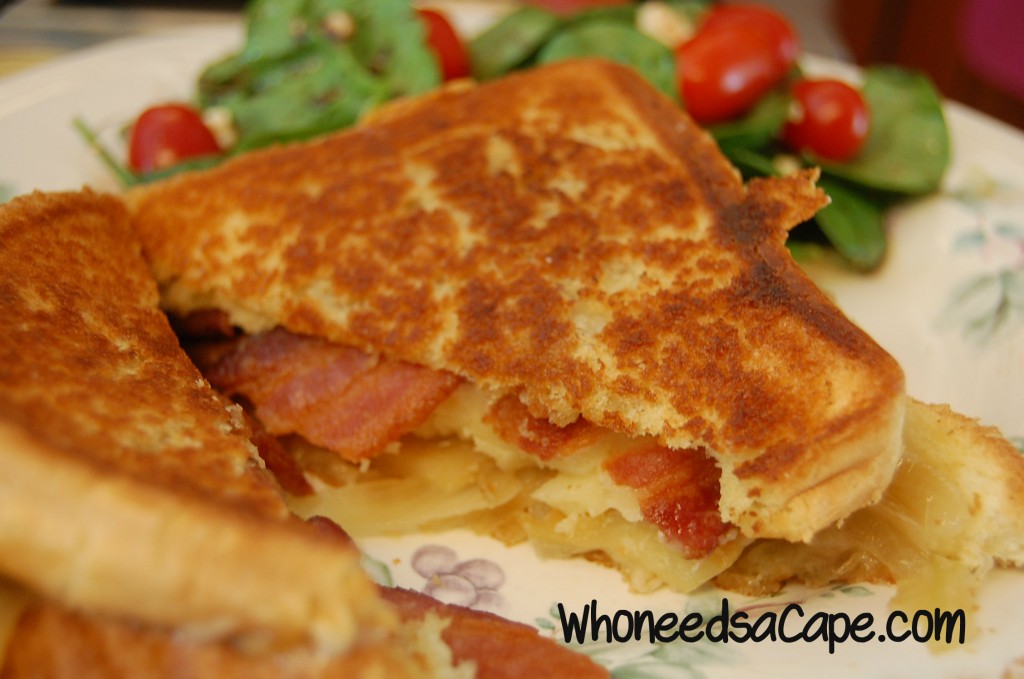 I don't care how old you are, grilled cheese is just straight up comfort food.  It is one of my favorites.  My friend, who happens to be a chef, was telling me about this sandwich – a dressed up grilled cheese.  His description had me drooling.
I begged him to let me "steal" it so I could blog it.  He's a good friend and said yes!