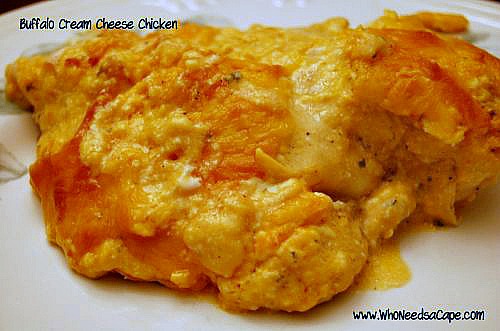 So we all love Buffalo Chicken on here.  I mean we have a dip, and a crockpot meal, but I decided to try to take my dip and make it more dinner like.  I decided to take the chicken out of the dip and use the dip on top of a chicken breast for lack of better words.  Buffalo Cream Cheese Chicken was really good.  It's become a regular on our dinner rotation.
Yup.  It really is that easy.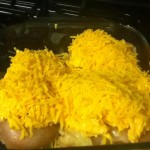 Voila.  Dinner.  In like 45 minutes including baking time.  I wasn't sure how this would turn out, and you know what?  It was amazing.  Chicken was super moist and tender, the topping added some spice but not so hot that you had to sweat.  It was a really yummy meal.  I'm putting it into the rotation because it was so quick and easy!