OREO Flower Pots are the perfect kid friendly craft-gift! Everyone gets an OREO and kid artwork!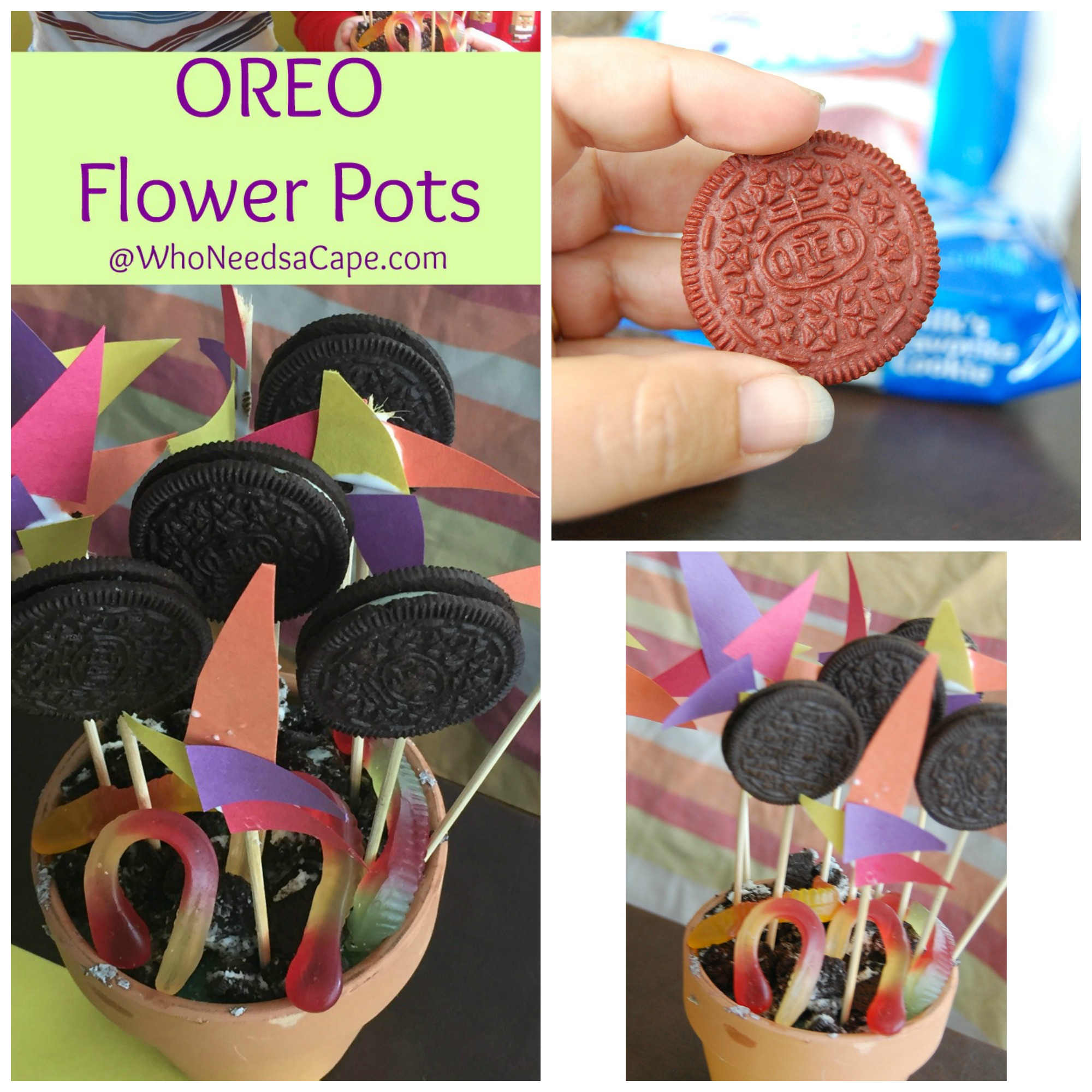 Do your kids love crafting and art projects? My kids certainly do and I always feel these projects are a great outlet for them to show their own personal creativity. I have to share with you a fun and simple project that will allow your kids to release their inner creativity while having some yummy fun creating a Father's Day treat. Dad doesn't always receive bouquets of flowers on Father's Day but he certainly can enjoy a Father's Day OREO Flower Pots right?
I wanted to make something awesome, quick, and simple Father's Day craft that my kids can make all by themselves. As I mentioned earlier this allows my kids to bring their own creativity to the table and make dear old dad a yummy treat. With some basic items my kids set to work creating their very own OREO Flower Pots. You'll need the following "ingredients":
OREO's (pick your favorite flavor I used OREO Original)
Skewers
Construction Paper
Glue
Small Flower Pots with a Styrofoam insert
Gummy Worms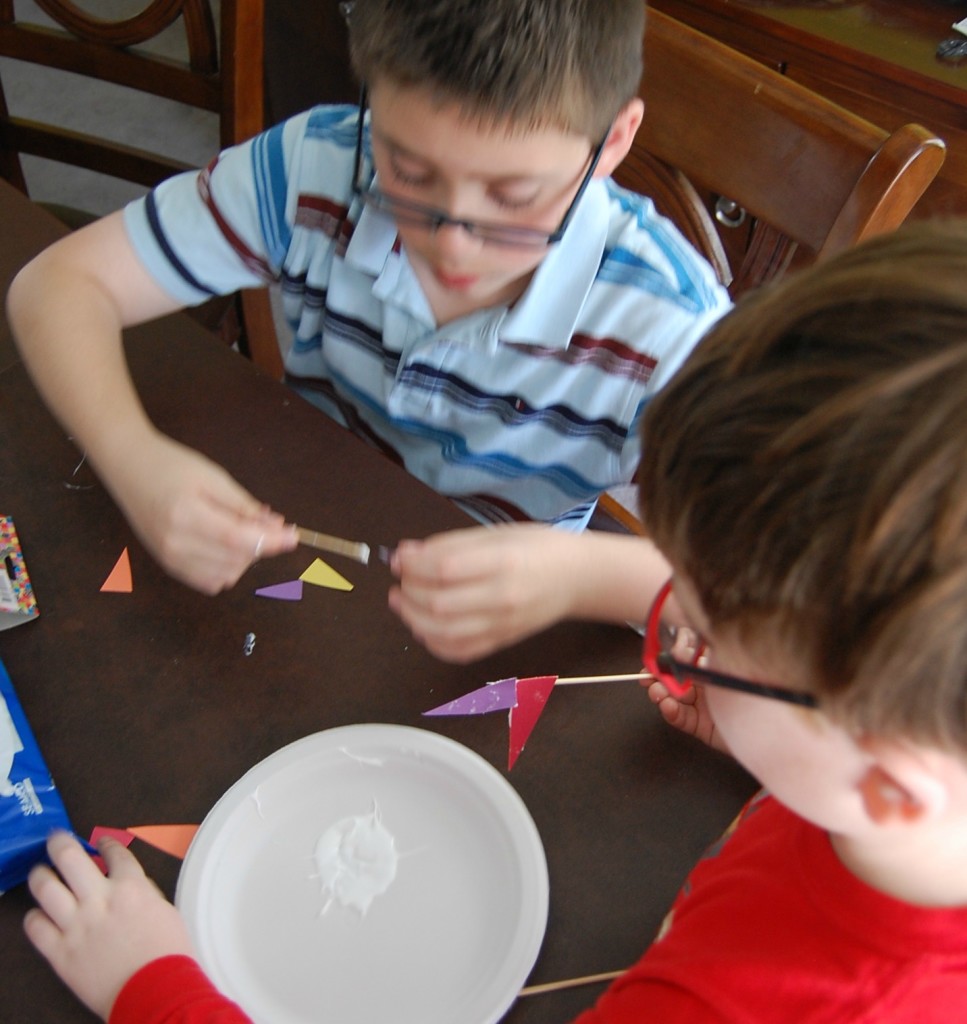 Cut triangles out of multi-colored construction paper. Place glue on a paper plate.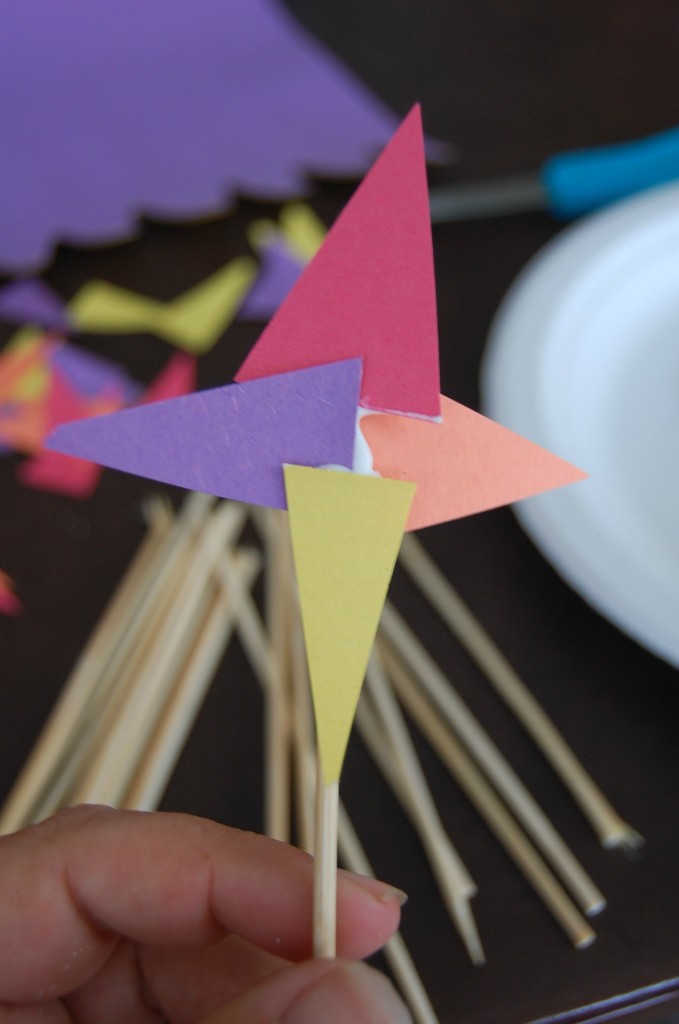 Dab triangles into glue and paste onto skewers. When flower has enough "petals" insert into flower pots.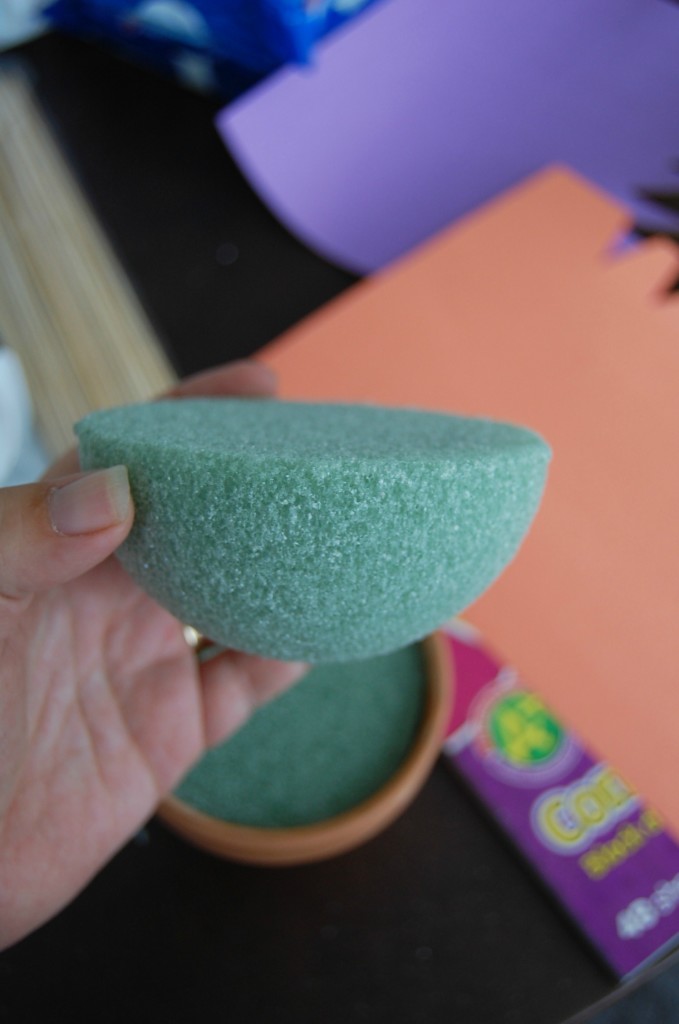 Use small flowerpots with Styrofoam insert.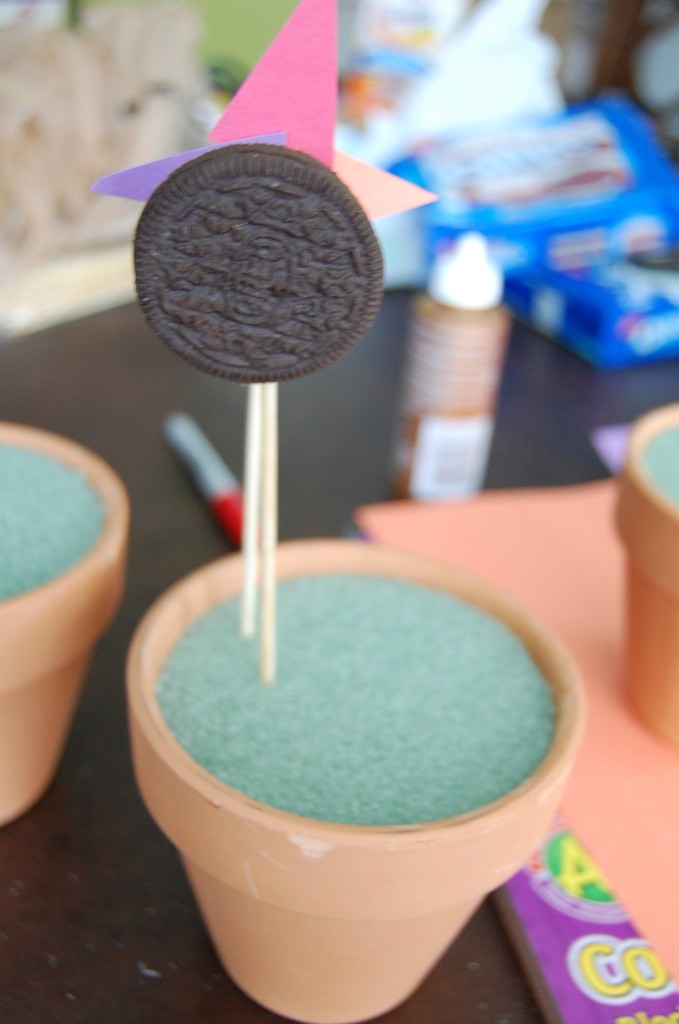 Poke Skewers into Styrofoam to plant OREO's in pots.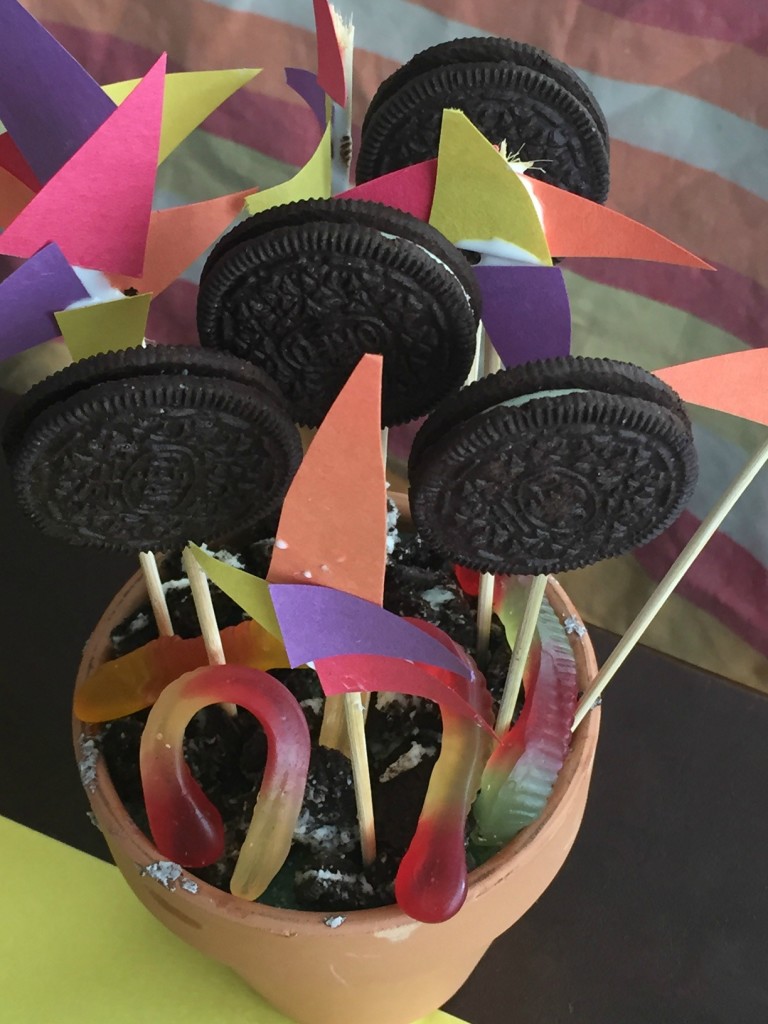 Crumble OREO's to make dirt and place gummy worms into the dirt!
I told you this project was easy! My kids had a great time creating these for dad!