Deliciously simple Peanut Butter & Jelly Milkshake, kids both young and old will enjoy this ice cream dessert! The perfect summer treat!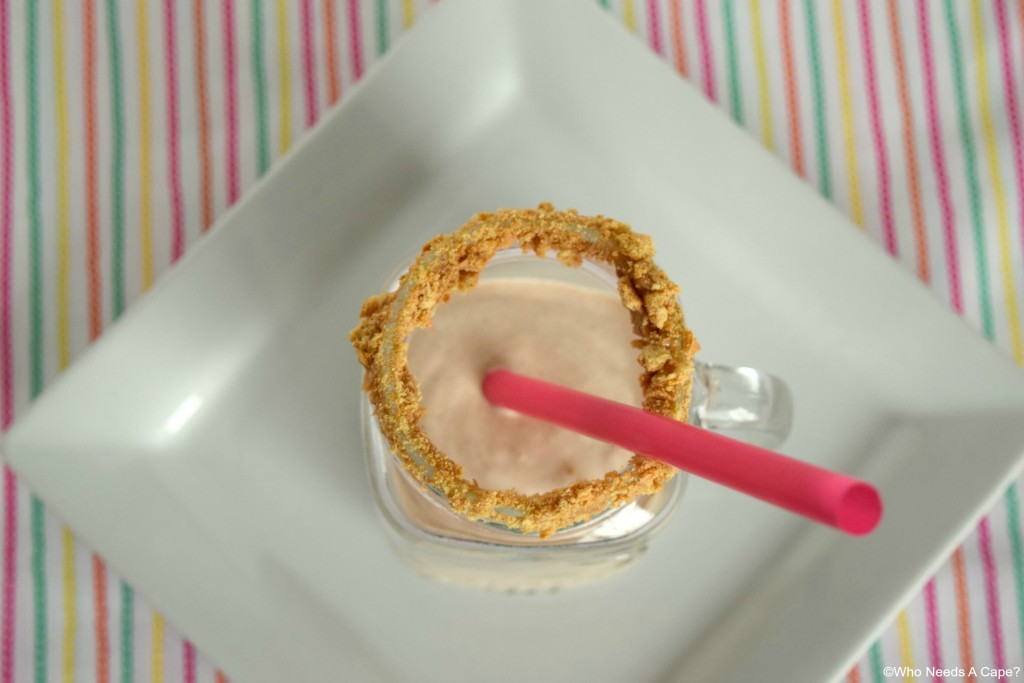 Spring Break is looming right around the corner, it is super early year! I always do my very best to keep my kids entertained both outdoors and indoors during our Spring Break "staycation". But lets face it we live in Michigan and its March, so the weather is more than likely not going to cooperate. This year I decided to plan ahead, stock up at Walmart and get ready for all 10 days of my kids being at home.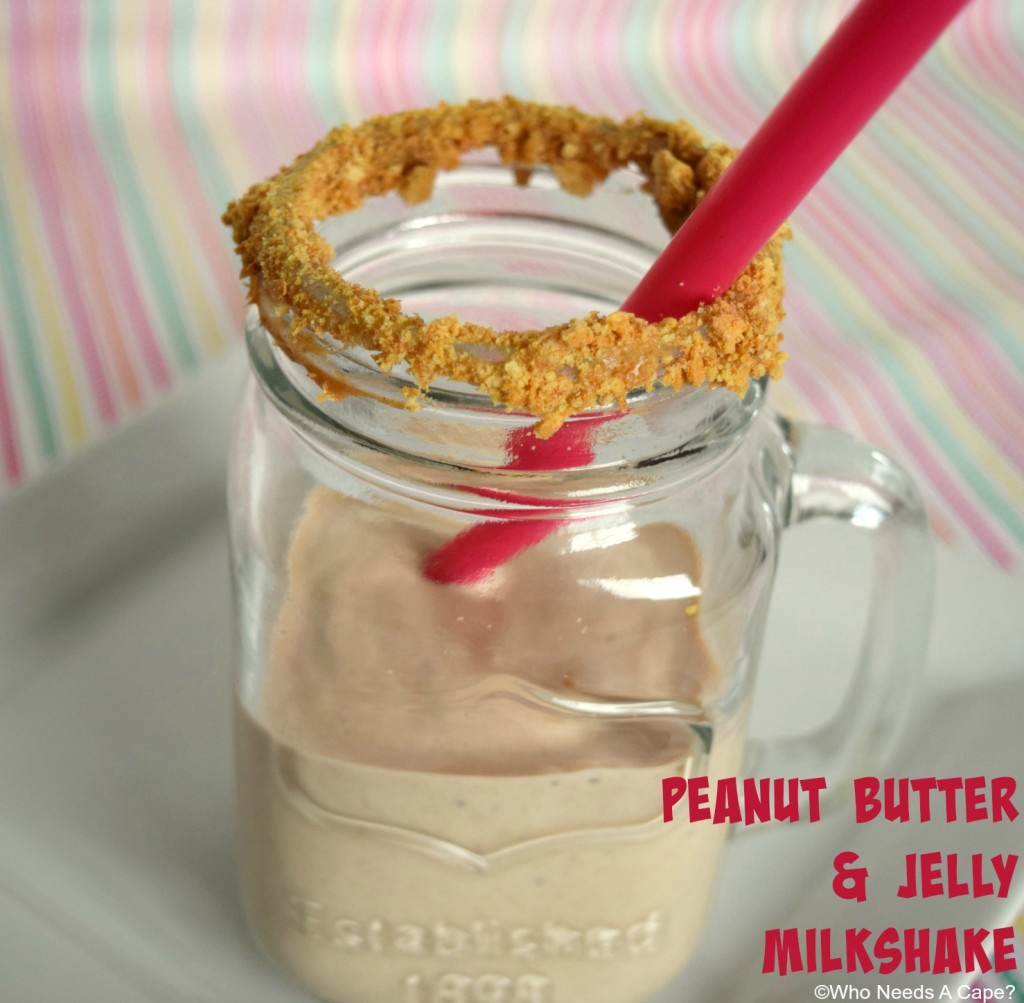 Part of my plan involves yummy food which we can snack on, the other part involves having a few "themed" days which I can implement. I'm not one to full on entertain my children 24/7, I feel they need to find ways to entertain themselves for the most part. Although, on the chance we do get stuck indoors on a rainy or even snowy day during our staycation, I'll share with you a couple of my ideas.
Spa Day Put on your bathrobe, slide your feet into flip-flops and get the polish out. We can have fun spa snacks, read magazines or books and listen to relaxing music.
Movie Day Mom has a few DVD's stashed away that I got on sale, we'll pop up some popcorn and eat some snacks while being entertained.
Treasure Hunt Day Pick up some inexpensive items and hide them throughout the house. Make fun treasure maps with lots of twists and turns to navigate.
Indoor Beach Day Mom might not put on her bikini for this one, but the kids certainly can. Get out the beach towels, do some seashell crafts and even whip up some tropical mocktails while learning to Hula dance from online videos.
Ice Cream Parlor Day Make your favorite ice cream treats at home! Spread out an array of toppings and make your own creations. May I suggest my Peanut Butter & Jelly Milkshake which is found below!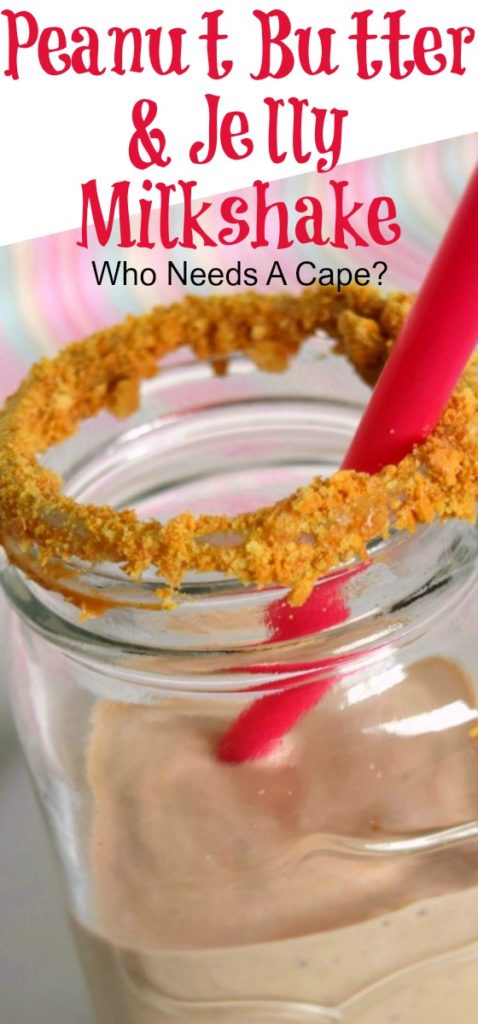 Now back to the food portion of my staycation plan! I wanted easy yet delicious food available for my kids to grab during Spring Break. Whether we are staying at home or heading out for the day, having choices on hand makes my life easier. While at Walmart I picked up a variety of items that will make snacking easy and fun!
On my shopping list: 
Oranges
Graham crackers
Ice Cream 
Sand pails & shovels
Smucker's® Uncrustables®
Jif® To Go™  &
Smucker's® Squeeze™
Flip flops
Nail polish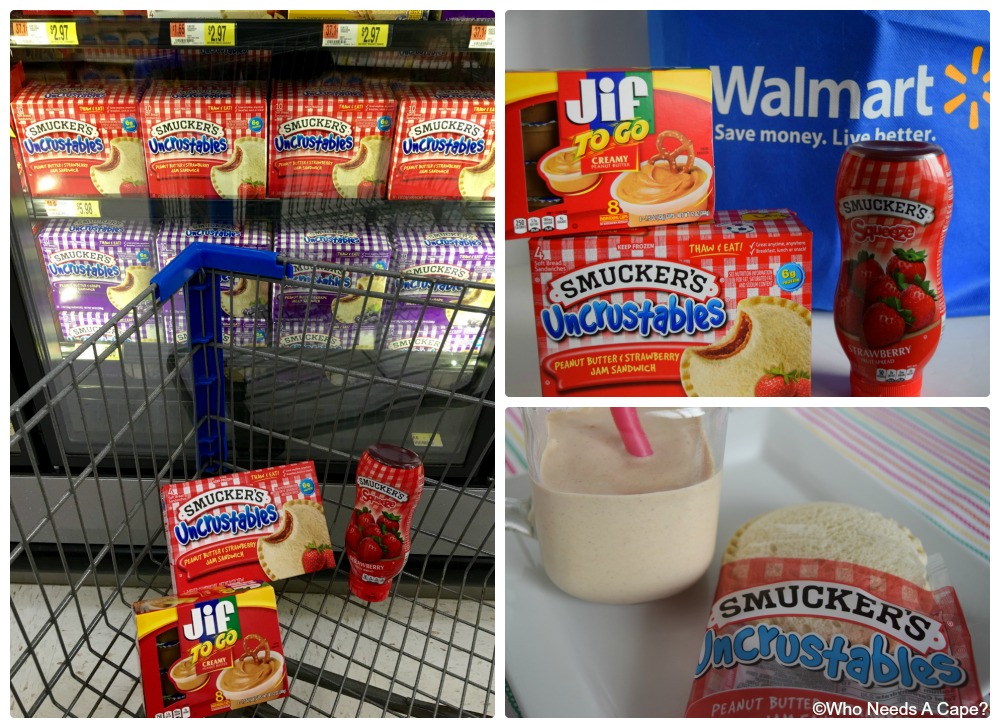 One of the best items I purchased was Smucker's® Uncrustables, my kids love love love these! Strawberry is our go-to flavor and these are perfect for impromptu day trips, just pop them into an insulated cooler along with some fruit and drinks and the kids will be satisfied. Along with the  Smucker's® Uncrustables, I continued with my plan of easy snacking by buying  Jif® To Go™.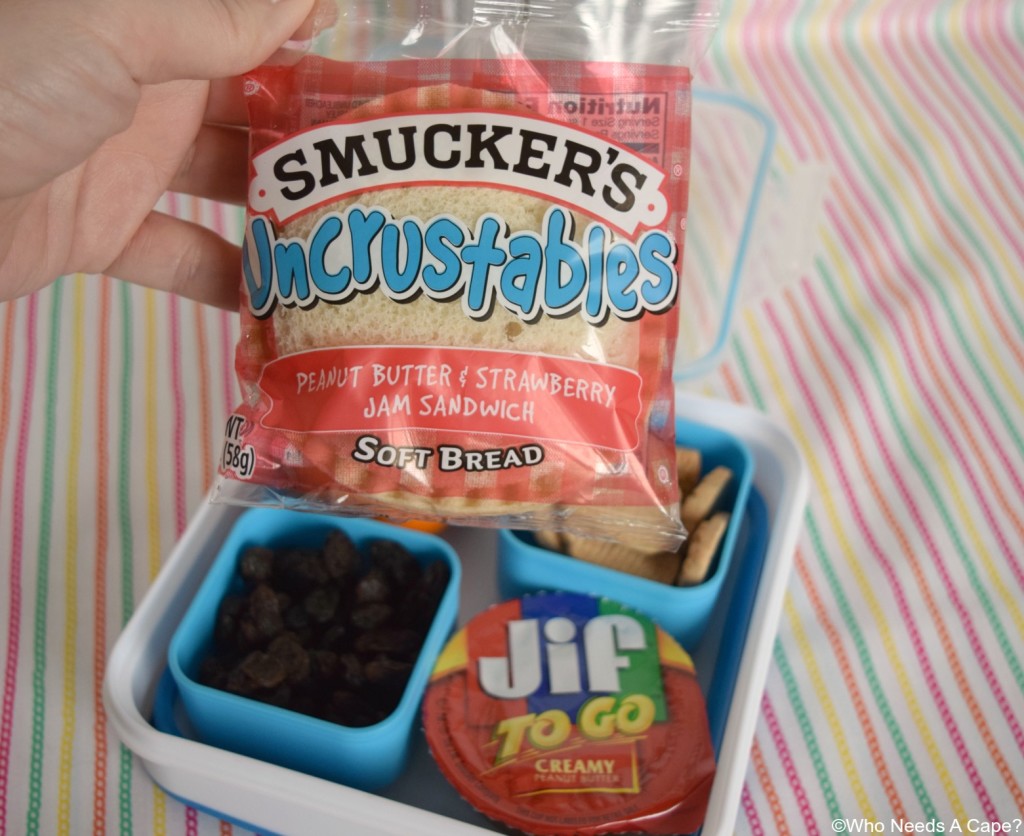 These individual cups are just ideal for tossing into my purse along with some crackers, if the kiddos get hangry while we're out I can avoid drive-thru and keep them happy. And of course to go along with the Jif® To Go™, I just had to buy Smucker's® Squeeze™ Fruit Spread because they just go hand in hand don't they?

My kids love a yummy milkshake so on Ice Cream Parlor day I have the perfect one for them, a Peanut Butter & Jelly Milkshake! Much cheaper to make at home than ordering out and the kids love the fact that their favorite sandwich and snack items are in milkshake form! Trust me, you'll want one for yourself as a treat for your staycation!