What says summer better than S'mores? How about S'mores Cake! The perfect dessert that tastes like everyone's favorite summertime treat!
When my mom comes to visit she usually brings me cookbooks. This summer she brought me the Quick & Easy Dump Cakes and More cookbook. I skimmed through it and found like 30 recipes that had me drooling and ready to bake. This S'mores Cake was winner to be first made, and my kids DEVOURED it. Less than 24 hours went by and the pan was practically licked clean and they were begging for more.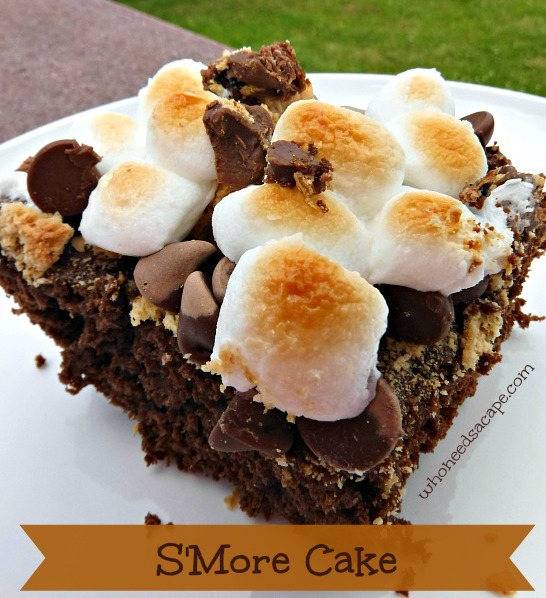 So if your family likes s'mores I guarantee they will love S'mores Cake!