Grilled Pesto Shrimp, a mouthwatering addition to your seafood lineup! Throw some shrimp on the barbie to break up that monotony in your meals!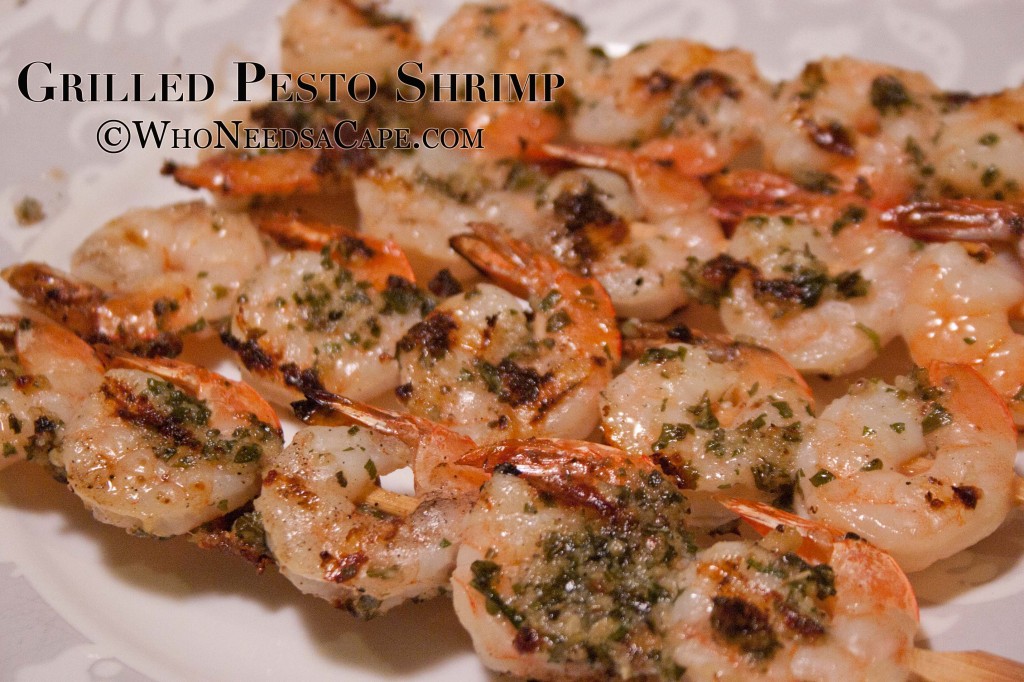 Grilled Pesto Shrimp is a quick easy meal.  It goes with so many things.  My favorite is to serve it over risotto (minus the chicken of course unless you are so inclined), but it would go with rice or with grilled vegetables or even on a salad… don't forget as an appetizer too!  We have shrimp maybe once a month and I feel like it is one of those meals you throw in to break up the routine of chicken, minced turkey, casserole and so on.
You can make the pesto fresh or buy your favorite pesto at the store.  To make it an even quicker meal in the evening, skewer the shrimp ahead of time.  With the fast cooking time of the shrimp, the skewers can be soaked quite ahead of time.  Just make sure that they are sealed up tightly in a bag or container until it is time to toss them in the pesto.
We use this a lot…I use it as an app for a holiday party, for dinner during Lent (Or great for any meat free day) and I'll use it for a BBQ – Grilled Pesto Shrimp is just the dish that fits every occasion! You're going to love it!
Want to make some more Shrimp dishes???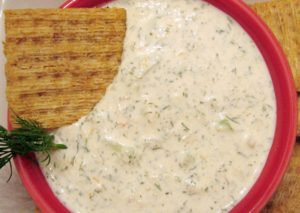 Cucumber Shrimp & Scallion Dip